Netanyahu's Victory Is Forcing the World to Face Reality - and That's a Good Thing
Instead of waiting for the center-left to hit the wall of the Israeli consensus, the world can finally acknowledge that the two-state solution is all but dead and continue from there.
A file photo from March 2, 205, showing Prime Minister Benjamin Netanyahu arriving to address the American Israel Public Affairs Committee (AIPAC) policy conference in Washington, D.C.
Credit: Bloomberg
For a moment it seemed the entire world had sighed in despair. From the White House to the left wing's favorite hangouts in Tel Aviv, it seemed the common reaction to Benjamin Netanyahu's upset victory was a mix of shock, sadness and disbelief.
On the left, the depression and anger were palpable. "Drink cyanide, you bloody Neanderthals. You won," wrote author Alona Kimhi on Facebook (before the public outrage caused her to delete her post). Others reacted with jokes about foreign passports and leaving Israel. Some even condescendingly compared right-wing voters to a battered woman constantly returning to her abusive husband.
Though sometimes expressed in vulgar tones, the fears shared by many Israelis over Netanyahu's fourth term are not unjustified. Heading a right-wing government that can't even boast centrist fig leaves like Tzipi Livni or Yair Lapid, Netanyahu's next four years will probably be marked by conflict in the region and increased international isolation.
If his unmasking as a hard-right agitator in the election campaign's final days (not to mention his last six years as prime minister) are any indication, Israeli Arabs, human rights groups and left-wing activists have plenty to fear. In terms of U.S.-Israeli relations, it seems the bottom is still a long way down.
But however bleak things appear to be in the short term (and let's face it, in the medium term as well), it's not all bad. There are silver linings to Netanyahu's reelection — for the Palestinians, for the Israeli left wing, and for Israel itself.
First, there's the economics. Netanyahu's next government is expected to be more active on socioeconomic issues like housing and the cost of living, more attuned to the plight of many Israelis. The next finance minister, Moshe Kahlon, was elected on a radical platform centered around breaking up banking monopolies and lowering housing costs. The inclusion of Kahlon and ultra-Orthodox party Shas also promises a government more in touch with the troubles of the working and nonworking poor.
And Israel will finally get a real right-wing government without Labor or other centrist parties toning it down. Granted, Netanyahu's former government was plenty right-wing, but it also boasted Lapid and Livni alongside reactionaries like Naftali Bennett and Avigdor Lieberman, a characteristic that made it bipolar: both moderate and hard-right.
Now Israelis will clearly see the right-wing rulers for what they are, completely free to implement their policies. Israelis will see if this brings them security, peace or quality of life.
Herzog's form of racism
The last time this happened, during Netanyahu's first government in the late 1990s, Israelis were so outraged they ousted Bibi and voted for Labor's Ehud Barak (who turned out to be a bitter disappointment in his own right). But the real silver lining is that Netanyahu's reelection forces the world to face truths about Israel, about its policies in the West Bank and the chances of it ever making an honest effort to change.
For instance, even if Israel had a prime minister willing to take radical measures, he would never have the majority to do so. Even if Isaac Herzog had won the election, he would have been a weak prime minister, probably heading a national unity government (otherwise he would probably lack a Knesset majority). This would be a hodgepodge coalition incapable of anything but a pointless round or two of peace negotiations, all the while maintaining the status quo.
Meanwhile, the left and right have an eerily similar viewpoint when it comes to the Palestinians. Much has been written about Netanyahu's "droves" comment about Israeli Arab voters, but Herzog's own quasi-racist campaign has been all but forgotten. In one ad, his army buddies hailed him as someone who "understands the Arab mentality" and "has seen Arabs in the crosshairs."
In his effort to attract centrist voters, Herzog tried his best to be a Netanyahu-lite. He didn't resort to race-baiting "droves" comments, but he ruled out including the Arab Joint List in his coalition. Labor thugs didn't attack MK Haneen Zoabi as extreme right-wing thugs did, but Zionist Union supported Zoabi's disqualification from the election.
Not to mention, Herzog didn't say a word about ending the occupation. Based on his campaign messages, one can only deduce that while a Herzog-led government would no doubt have been infinitely better in treating Israeli Arabs, it wouldn't have treated them as equals.
The truth is, a Labor-led government would have simply put a friendlier face — Herzog's — on a lot of the same problems. With Netanyahu, no doubt, some of the problems are more acute, but there's one distinct advantage: The masks, pretenses and excuses come off.
With Netanyahu, it seems the world is more willing to acknowledge the reality of Israeli policies. The word "apartheid," for example, comes easier to people when it's ascribed to Netanyahu. Instead of waiting around for Herzog to inevitably hit the wall of the Israeli consensus and accomplish nothing, the world can now finally acknowledge that the two-state solution is all but dead and continue from there.
No more Bibi-lite
So Netanyahu's reelection isn't necessarily a bad thing, if only because Netanyahu spurs people around the world to act tough on Israel. With Netanyahu there's less of a chance that Israel will continue to be coddled. Denied the warm embrace that has protected it for decades and prevented it from changing, it might actually be forced to make a change.
Look at the United States, for instance. It hasn't been this firm with Israel in decades. If the Obama administration indeed stops automatically shielding Israel at the United Nations, it might force Israel to think twice before carpet bombing Gaza. Long mired in the tedium of no progress, it seems Netanyahu's reelection and hard-right shift have buoyed the global efforts to push the Palestinian-Israeli conflict in a useful direction.
Netanyahu's win is also good because it might force the Israel left to finally change — and God knows the Israeli left needs changing. For too long the left ran on a Bibi-lite platform, proclaiming its Zionism, defending its patriotism through stories about Arab-killing, and offering no vision or solution — nothing short of centrist slogans spoken in hushed tones.
During the campaign, Herzog famously said that "when it comes to terror, there is no coalition and no opposition." Now that the chances of it forming a coalition seem remote, and after the strategy of appealing to right-wing voters through mock centrism has utterly failed, the left might actually act like an opposition. If it ever wants to be in power again, it has no choice.
In a way, Netanyahu's fourth term offers the best hope for changing the Israeli predicament — not because of the actions of Netanyahu himself, but because of the reactions he might provoke, the chain reaction caused by the dissatisfaction he causes. For years now, Israeli governments — left, right and center — have been slaves to the status quo, doing frustratingly little to challenge it, unchallenged themselves by an international community too hesitant to act.
Let's face it. A weak Labor-led coalition would have had little chance of making a dent in Israel's mass of troubles. It would only have made the status quo more admissible. With Netanyahu, though, the status quo seems much more ominous, much more infuriating. If there was ever a chance of changing it, right now might be the best time.
Click the alert icon to follow topics:
ICYMI
Ken Burns' Brilliant 'The U.S. and the Holocaust' Has Only One Problem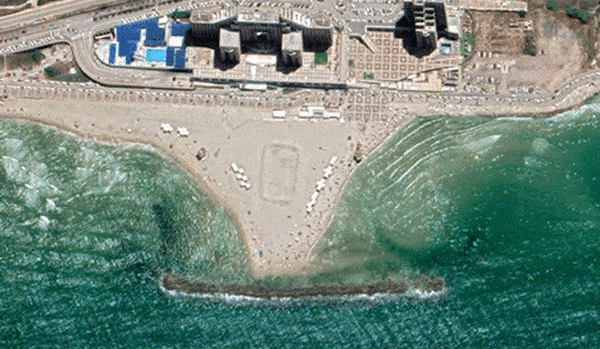 Facing Rapid Rise in Sea Levels, Israel Could Lose Large Parts of Its Coastline by 2050
Lapid to Haaretz: 'I Have Learned to Respect the Left'
The Mossad's Fateful 48 Hours Before the Yom Kippur War
As Israel Reins in Its Cyberarms Industry, an Ex-intel Officer Is Building a New Empire
How the Queen's Death Changes British Jewry's Most Distinctive Prayer