Anti-Bibi Group V15 Learns That What Works in Chicago Doesn't Work in Israel
'Anyone but Bibi' was the slogan of V15, which encouraged voters to oust Netanyahu. We know how that one worked out, but the organization's founder refuses to despair.
V15 activists, with Itamar Weizmann (C), watch as the election results are announced, March 17, 2015.
Credit: Ilya Melnikov
The crates of beer – a contribution from a local brewery – stood sealed in a corner of the room. More than anything else, they symbolized the slightly sour mood that filled the "victory headquarters" of the V15 organization last Tuesday night in Tel Aviv. At that stage, 10 P.M., it still looked like Zionist Union had achieved an honorable tie with Likud, and no one expected the enormity of the eventual defeat [six seats]. One of the activists reached out a hesitant arm and grabbed for a bottle, even though it was already clear it was not the time for celebrations.
Fifteen hours earlier, in the V15 control center located at the southern end of the same high-rent Rothschild Boulevard, expectations were sky-high. "Success on our part will be a government that does not include Bibi [Prime Minister Benjamin Netanyahu], [Avigdor] Lieberman and [Naftali] Bennett," said Itamar Weizmann, who founded the organization along with Nimrod Dweck. Following the final opinion polls in the previous Friday's newspapers – which forecast a victory for Isaac Herzog's Zionist Union by four Knesset seats – a euphoric Weizmann had filled out an election lottery form where he bet that the final difference would be eight Knesset seats and that the Joint List would secure 15 Knesset seats, results that would allow for the establishment of a center-left government. At least Weizmann wasn't that far off with the Joint List prediction [the alliance of Arab parties finished with 13 seats].
Fear of the nonprofits
The model V15 tried to implement here was the system that brought Barack Obama to the White House in the United States: a campaign to encourage voter turnout with personal appeals, through telemarketing or by going door-to-door, based on precise statistical segmentation and with an emphasis on areas that leaned toward the preferred camp – all in an effort to convince despairing voters to vote. V15, short for "Victory 2015," also hired Jeremy Bird, the national field director of Obama's 2012 presidential campaign, to help organize its efforts.
On Election Day, when the main sentiment was hope, Weizmann shot out encouraging figures as evidence of V15's dominance in the field and the public debate: the number of visitors to its website (400,000 unique visitors); the number of cards signed in support (35,000); the number of field headquarters spread all over country, from Be'er Sheva to Kiryat Shmona (50); and the number of volunteers in its Nes Tziona HQ at that very moment (13).
But the most important number, which summarizes the entire philosophy, was "the number of open doors." Over the past few weeks, V15 activists knocked on 250,000 doors, said Weizmann. A third of those "were opened " – meaning the residents expressed willingness to support, or were even enlisted as volunteers ("An unprecedented number, way more than our wildest dreams," admitted Weizmann).
In English they call it canvassing, but it has no Hebrew translation – not yet, anyway. As a rule, the internal jargon at the V15 headquarters is filled with expressions that no outsider can understand: Newly invented Hebrew acronyms for terms such as "registered voters"; or "switchers," meaning residents of neighborhoods with volatile voting patterns that change from election to election; or "conversion percentages," a term for the percentage of volunteers out of total visits to the website.
The seed behind the establishment of V15 – which, within a very short time frame, attracted an impressive amount of media exposure and presence on the street – was planted in a long Facebook update that Weizmann posted last September. It included an analysis of the previous Knesset election's results, along with a preliminary framework for action. Dweck, the 33-year-old founder of an online marketing company who, among other things, worked with Meretz as a digital campaign consultant, saw the post and called the history student. Within three days they had organized an initial meeting that attracted former Shin Bet security service head Yuval Diskin to attend.
Dweck and Weizmann got to work, putting together a staff and finding donors. The main element of the funding came from a hook-up with the OneVoice Movement – an organization founded in 2002 by the Mexican-born, U.S.-based businessman and philanthropist Daniel Lubetzky. OneVoice describes itself as "an international grassroots movement that amplifies the voice of mainstream Israelis and Palestinians, empowering them to propel their elected representatives toward the two-state solution." It is known for bringing various celebrities to the region, including actor Jason Alexander (who played George Costanza in "Seinfeld"), but has faced suspicion from all sides, particularly the left – and, like George, the organization never really gained traction here.
OneVoice acts to strengthen the power of moderates, both Israelis and Palestinians. It has received funding in the past from the U.S. government for coexistence projects between Israelis and Palestinians, and this funding led right wingers to claim that it was part of a conspiracy by foreigners to oust Netanyahu. The campaign against the organization peaked at a February 2 news conference where Likud Knesset members promised to "expose the whole truth behind the 'nonprofit organization affair 2,'" referring to the 1999 brouhaha involving organizations that worked to elect Labor chief Ehud Barak, and which Herzog was involved in.
The extremely vocal campaign only died down after a Likud petition to the Central Elections Committee against V15 was rejected. Still, the petition definitely had an effect – a huge jump in the number of volunteers for V15. "The very same day, another 1,700 volunteers joined and our budget doubled from new contributors," recalled Weizmann.
At that stage, the talk was all about positive momentum, and the catchy slogan that launched V15 – "Just change" – was a good fit with the feelings on the street and the flattering polls for Herzog. However, the underlying tectonic changes were actually going in the opposite direction, it turned out: the louder the "Anyone but Bibi" cry sounded, the more voters returned home to him.
"I don't think we ran a campaign that was based totally on 'Anyone but Bibi,'" said Weizmann, the morning after Election Day, ignoring the fact that the group's campaign directly called for Netanyahu's head. "True, when you attack a serving prime minister you can increase the support in his power bases, but we hoped that the lack of faith in Netanyahu would win. The results are surprising and disappointing, but there was no choice but to expose the true face of Netanyahu. It was impossible to act differently. The problem is Netanyahu – it always was," added Weizmann.
The issue of the foreign funding, which Netanyahu mentioned many times in the lead-up to Election Day, touched a raw nerve for V15. "The truth is, when all the lawsuits, summonses and headlines against us started coming day after day in Israel Hayom, we pissed our pants, and my mother was really anxious," admitted Weizmann, who just turned 23 last week.
The trauma still shows, so much so that when U.S. actor Chuck Norris released a video in support of Netanyahu just ahead of Election Day, at V15 they mulled for a long time whether to release a similar video made for them by another actor, Natalie Portman. In the end they decided not to, fearing it might be construed as "foreign intervention."
The ideology: Change
The blond Weizmann, sporting a fashionable Windbreaker and large sunglasses – and with a cigarette always stuck between his lips, although that doesn't stop him from talking in animated fashion – had all the right stuff to become the face of the campaign himself, but decided against it. In the social protests in the summer of 2011 (something the V15 staff see themselves as a direct continuation of), a number of people stood out – including Daphni Leef and Stav Shaffir – which made it easier for opponents to attack the protests on an ad hominem basis. V15 therefore decided in advance not to place any individual at the forefront. And even though it is similarly based on enthusiasm and young, vibrant spirits, V15 is less naive than the social-protest movement. "Whoever was not appropriate or did not meet targets was simply fired or replaced," said Weizmann.
This wunderkind was born and raised in the old part of north Tel Aviv, though he recently moved farther "south," to an apartment near Rabin Square. His mother manages a network of Jewish schools in Mexico and does not live in Israel. His father died six years ago. Weizmann finished high school early, after ninth grade, and immediately went to Tel Aviv University, where he earned a BA in history and Middle Eastern studies. He was active among the new media staff at Greenpeace, and worked for the outgoing MK Nitzan Horowitz (Meretz).
He recently started his master's degree in history, but froze his studies to dedicate himself to the project of changing the government. He also abandoned projects as a digital consultant for companies and organizations. "When all this ends I will be unemployed," said Weizmann, late Tuesday afternoon, as we finished a round of visits to the headquarters around Tel Aviv. Usually he would get around on a beat-up old motorbike, but for Election Day, the V15 headquarters received two Smart cars – a donation from businessman Alon Kastiel – in order to make moving around easier.
It seems that many of the people who met V15 activists had a hard time understanding what the organization's purpose was, given its vague ideological grounding. "This really is a question that is hard to answer," admitted Weizmann. "The basic answer is that every Western democracy needs to be refreshed. When you talk about the cost of living and housing prices, people's eyes light up. We don't say a word about defense."
A small consolation
As the hours passed on Tuesday evening, the Zionist Union's loss started to became apparent. V15 may have succeeded in raising voter turnout in almost all the neighborhoods it targeted, but its efforts counted for naught and its achievement was ultimately insignificant since the entire bloc suffered a defeat.
"It is sad to discover that Netanyahu is the surprise of the election, and how effective his 'Gevalt!' [save me!] campaign of racism and incitement was with some of the Israeli public. But maybe because of my age, I am more optimistic than most people," said Weizmann, unbowed on Wednesday morning. "The result for Meretz and Labor is reasonable considering what is happening there, and the hard right – Lieberman, Bennett and Yishai – suffered a blow," he added, referring to the reduced number of Knesset seats for Yisrael Beiteinu and Habayit Hayehudi, and Yahad's failure to secure any seats after coming up short of the 3.25 percent electoral threshold.
"In my [Twitter] feed there are all sorts of responses like 'Replace the people' and 'The people are stupid,' but that is absurd," reflected Weizmann. "The conclusion is that maybe there is not one people here but two peoples, and we need to think how to connect between them. I am also very encouraged by the data in areas where we worked. It means that if we had succeeded in tripling or quadrupling the scope of our activities, maybe the results would have been better."
Click the alert icon to follow topics:
SUBSCRIBERS JOIN THE CONVERSATION FASTER
Automatic approval of subscriber comments.

NOW: 40% OFF
ICYMI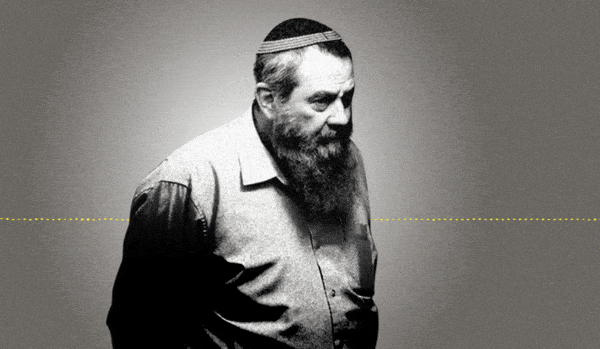 Jewish Law Above All: Recordings Reveal Far-right MK's Plan to Turn Israel Into Theocracy
Why I'm Turning My Back on My Jewish Identity
Down and Out: Why These New Immigrants Ended Up Leaving Israel
The Reality Behind 'The White Lotus' Sex Work Fantasy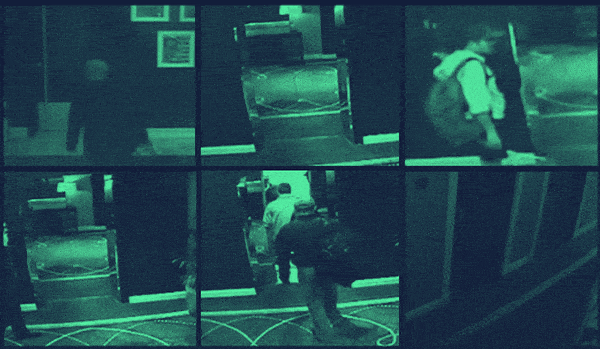 This 'Dystopian' Cyber Firm Could Have Saved Mossad Assassins From Exposure
Comeback Kid: How Netanyahu Took Back Power After 18 Months in Exile