Enraged by Netanyahu's Rhetoric, White House Officials Believe Israeli-U.S. Relations Fundamentally Changed
Three comments by the newly reelected Israeli prime minister left Team Obama fuming; officials in Washington say his stance on Palestinian statehood is forcing an American 'reassessment.'
President Barack Obama meets with Israeli Prime Minister Benjamin Netanyahu at the UN Building, New York, Sept. 21, 2011.
Credit: AP
On Wednesday, I asked a senior Obama administration official whether there was anything Benjamin Netanyahu could do to repair the damage done by his comments late in his reelection campaign. The official's answer: "You can't unring the bell." Other officials, off the record, put it far, far more harshly than that.
Top Obama officials loathed Netanyahu already. But three of his campaign comments drove them to new levels of fury.
The first was Netanyahu's comment about "Arab voters coming out in droves," which some in the administration view as racist. There is little President Obama considers more loathsome, administration officials note, than stoking racism to win votes. "Given our own history we have a unique perspective on the idea that minorities' voting is not something to be condemned or feared," said one administration official. The analogy is significant because the civil rights movement is Obama's moral compass. For an administration official to compare Netanyahu to George Wallace or Bull Connor, even obliquely, says a lot about which side of history they believe he's on.
The second comment that enraged Team Obama was Netanyahu's boast that he built the settlement of Har Homa as "a way of stopping Bethlehem from moving toward Jerusalem." Bibi, said a senior administration official, was "confirming that settlement policy has been a means of undermining a Palestinian state." Which is to say: Netanyahu was confirming that by continuing settlement expansion, he had knowingly sabotaged John Kerry's peace negotiations. White House officials believed that already. But they didn't expect Bibi to publicly rub it in their face.
Thirdly, of course, Bibi said he would not allow a Palestinian state. Administration officials expect their Israeli counterparts to parse Bibi's words in an attempt to downplay their importance. In private conversations, top AIPAC officials have already tried. But people inside the administration find that effort laughable, in part because they never thought Bibi wanted a Palestinian state even when he was on record as supporting one.
It is the Palestinian state comments, in particular, that are leading the Obama administration to, in one official's words, "reassess our options." The administration's basic problem is this: For years, America has fought Palestinian efforts at the UN by insisting that bilateral negotiations offered the only path to Israeli-Palestinian peace. Administration officials stress the extraordinary, exhausting, diplomatically costly lengths to which they went to stymie various Palestinian UN moves. Obama and Kerry lobbied world leaders personally. Now, they argue, Netanyahu has destroyed their argument. How can they tell other countries that negotiations offer the best path to a Palestinian state when the leader of Israel has said he will not allow a Palestinian state? "It's the prime minister taking this position," says a senior administration official, "that forces this reassessment."
Where will that reassessment lead? There's some discussion about personnel. One administration official suggests Netanyahu could make a goodwill gesture by replacing Israeli Ambassador Ron Dermer. There's also talk of making Joe Biden, rather than John Kerry, the administration's point man on Israel, since Bibi hates Kerry and won't listen to him.
But most of the discussion is about policy. One policy option is to let the Palestinian Authority collapse and let Bibi deal with the calamity that follows. Early this year, Israel began withholding more than $100 million in tax revenue to punish Palestinians for trying to join the International Criminal Court. Since then, the Obama administration has been going around, cup in hand, trying to get European and Persian Gulf countries to give the Palestinian Authority the money to stay afloat. US officials estimate the PA can survive only another month or two without an infusion of cash. Already, the PLO has voted to suspend security cooperation with Israel. And although Mahmoud Abbas has made such threats before, this time Obama administration staffers think he is serious.
From a security perspective, Obama officials think Netanyahu would have to be insane to let the PA—which effectively serves as Israel's West Bank subcontractor—go belly up. If it does, they predict terrorism, anarchy, and young Israelis having to directly patrol every Palestinian village and town. But they think Netanyahu, especially surrounded by a right-wing government, may be reckless enough to let that happen. And after this election campaign, they're not sure they want to keep saving him from himself.
A second option is to allow the United Nations Security Council to pass a resolution condemning settlements. In other words, to withdraw America's veto. Administration officials insist that they will never cut military aid, since that would harm Israeli security. And they say Obama will go on meeting Netanyahu, as unpleasant as that may be. They also won't support Palestinian efforts at the International Criminal Court, since that feeds Israel's "delegitimization." But they feel no similar inhibition about settlements, which they consider utterly indefensible. AIPAC knows this, and has already called administration officials to ask if America's policy at the Security Council has changed. Europe, however, is pushing the other way. The administration, notes one former official, has "been holding back this global gale force wind of pressure on Israel" for some time now. And Netanyahu's comments have made doing so much harder. Letting the UN condemn settlements might relieve some of that pressure, while showing Bibi he can't take American support for granted.
The third, and most dramatic, move would be for America to support a UN resolution outlining the parameters of final two state deal. Administration officials expect the French to push such an effort on the theory that UN parameters would attain the iconic status enjoyed by UN resolutions 242 and 388, and, eventually, become the basis for serious talks. The Obama administration would not sign a European-crafted resolution, which they suspect would make specific demands on Israel about territorial withdrawal and the division of Jerusalem while offering only vague language about Palestinian obligations on refugees and recognition of Israel as a Jewish state.
But there is a serious effort, which began last year, and has already involved extensive negotiations by people close to the administration, to Americanize a final status resolution. Such a resolution would endorse an Israeli withdrawal from the West Bank and making Jerusalem the shared capital of two states. It would acknowledge that the 1967 lines could be modified by land swaps, but to satisfy the Palestinians, perhaps declare that those land swaps be equal in size. To make the resolution more palatable to Israel, however, the US would insert clear language recognizing Israel as a Jewish state, essentially ruling out a large-scale right of refuge return and making Israeli withdrawal from the West Bank contingent on the performance of Palestinian security forces. European diplomats have pushed back against incorporating Jewish state language into a such a resolution, but people close to the administration believe it is vital if such a resolution is ever to be the basis of serious talks, even by a center-left Israeli leader. The Europeans also want the resolution to include some enforcement mechanism, some way of punishing the parties if they don't comply. But that, too, administration allies worry, would make the resolution too poisonous in Israel.
Even a draft more attentive to Israeli concerns would likely enrage Netanyahu, who does not the want the UN to outline any two state parameters at all. But the White House is thinking beyond Netanyahu, and such a resolution might give Obama a legacy that bears fruit down the road. Besides, at this point, Bibi's objections don't carry much weight.
That's partly because of the people who now populate the Obama foreign policy team. A Washington observer who closely follows Mideast policy notes that when it came to Israel, the White House once had "two wings:" Presidential loyalists like Ben Rhodes, Dennis McDonough and Susan Rice, who generally backed a tougher line on Netanyahu and reacted more aggressively to his slights, and older foreign policy hands like Tom Donilon and Dennis Ross, who tried to keep the conflict between Washington and Jerusalem from getting out of hand. Now that Donilon and Ross are gone, the observer suggests, "you're flying a plane on one wing." A former administration official worries that "anger is getting mixed in with policy." The voices keeping Obama from punishing Bibi are gone.
Only the first option, on funding the Palestinian Authority, requires a quick decision. Administration officials don't expect anything to happen at the UN until the Iran negotiations, which may themselves require Security Council action, play out. But Obama staffers know they must act in 2015 to avoid undermining Hillary Clinton in an election year. They're not sure an Obama-Bibi confrontation hurts her anyway. The worse relations between the White House and Israel get, one administration official suggests, the more Hillary can appease the American Jewish establishment by running to Obama's right, and promising to repair the rift. Administration allies suggest that if there is a UN resolution laying out parameters for a final status deal, it will come this summer or fall.
Beyond these specific policy options, the mood at the highest levels of the Obama administration is that something fundamental has changed. The political restraints preventing from them from punishing Bibi have loosened. They worry that another Gaza War is possible, even likely, perhaps soon. They think there's a real chance of Abbas allowing violence to rise from the West Bank. And they fear that the two state solution is now truly dead. They've even begun musing about what might come after.
The White House has not yet decided how to respond to this new reality. And officials stress that they retain a deep, visceral commitment to the survival of the Jewish state. But they foresee terrible days for Israel ahead.
Click the alert icon to follow topics:
ICYMI
Ken Burns' Brilliant 'The U.S. and the Holocaust' Has Only One Problem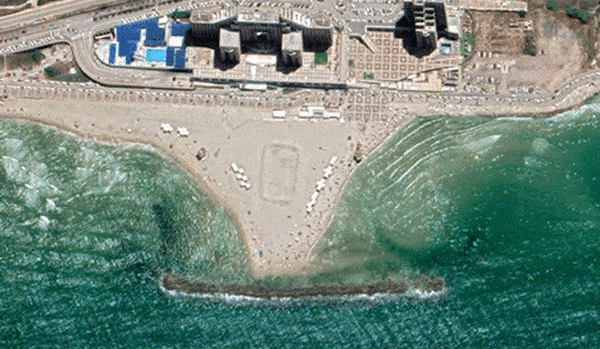 Facing Rapid Rise in Sea Levels, Israel Could Lose Large Parts of Its Coastline by 2050
Lapid to Haaretz: 'I Have Learned to Respect the Left'
The Mossad's Fateful 48 Hours Before the Yom Kippur War
As Israel Reins in Its Cyberarms Industry, an Ex-intel Officer Is Building a New Empire
How the Queen's Death Changes British Jewry's Most Distinctive Prayer