LIVE BLOG: White House 'Deeply Concerned' by 'Divisive' anti-Arab Rhetoric During Israeli Election
Final results: Netanyahu's Likud scores decisive victory in Israeli election, set to win 30 Knesset seats, Zionist Union gets 24 Netanyahu calls for 'strong' government to safeguard security, welfare Meretz leader Zehava Galon resigns in wake of election results.
Israel's Prime Minister Benjamin Netanyahu campaigns in the southern city of Ashkelon March 17, 2015.
Credit: Reuters
With nearly all votes counted on Wednesday, Benjamin Netanyahu's Likud party is set to emerge as the election's big winner with 29 seats. The Zionist Union trails behind with 24 seats. The Joint List of Arab parties is the third-largest party at this point, followed by Yesh Atid, Kulanu, Habayit Hayehudi, Shas, United Torah Judaism, Yisrael Beiteinu and Meretz. The far-right party Yahad dropped below the electoral threshold.
President Reuven Rivlin said he would work for a national unity government.
Ballots were cast at 10,372 polling stations throughout Israel. There are 5,881,696 Israelis (citizens over the age of 18) who were eligible to vote today for the 20th Knesset.
Latest opinion and analyses: Netanyahu resorts to race-baiting in attempt to win elections | Netanyahu, Herzog fight Election Day battle of the gap | A last-minute bid to block Netanyahu's 'rescue me' campaign (Yossi Verter) | A black hole at core of Israeli electoral politics (Aluf Benn).
Live updates:
10:03 P.M. Likud MK: We'll rule without fear, we'll change the judiciary and media
Likud MK Yariv Levin, considered a prominent candidate for a ministerial position in the new Netanyahu cabinet, said he will act to push forward legislation to change the face of the Supreme Court. "We'll rule without fear," Levin said.
"This is a government that has the opportunity to do great things, that were impossible in the last term. We can make great changes in the judicial system, in the media or changes in the relations between elected officials and state officials," he said. (Jonathan Lis)
8:28 P.M. Yesh Atid refuses to say whether will seek to join coalition, sit in opposition
Yesh Atid officials refused to say whether the party intends to join the coalition or sit in the opposition. The officials said Yair Lapid and Netanyahu haven't talked yet after Election Day.
Party officials said they don't fear sitting in the opposition, and that they believe it might strengthen the party. (Haaretz) For full article click here.
7:27 P.M. President Reuven Rivlin will start meeting leaders of the new Knesset factions on Sunday for a series of consultations, at the end of which he will appoint a candidate to form a coalition. (Jonathan Lis)
7:17 P.M. Canadian, Indian leaders congratulate Netanyahu
Canada's Prime Minister Stephen Harper congratulated Netanyahu on his win, tweeting that Canada is looking forward to working with the Israeli government, once it is formed. "Israel has no greater friend than Canada," Harper tweeted.
Indian Prime Minister Narendra Modi also congratulated Netanyahu. In his tweet, posted in English and in Hebrew, Modi mentioned he recalls "our New York meeting last September warmly." (Haaretz)
7:05 P.M. White House 'deeply concerned' by 'divisive rhetoric' that sought to marginalize Arab Israelis
White House Press Secretary Josh Ernest said: "The Obama administration is deeply concerned by the use of divisive rhetoric in Israel that sought to marginalize Arab Israeli citizens." The press secretary was alluding to Netanyahu's comments on Tuesday, when he urged his supporters to go and vote, warning that his rule is in danger because "the Arab are voting in droves."
"This rhetoric undermines the values and Democratic ideals that have been important to our democracy and an important part of what binds the United States and Israel together," Ernest said. "These are views the administration intends to communicate directly to the Israelis."
"It has been the policy of the United States for more than 20 years that a two-state solution is the goal of resolving the conflict between the Israelis and Palestinians," Earnest said.
He added that the U.S. continue to believe a two-state solution is the "best way to diffuse tensions" in the region.
"Based on Prime Minister Netanyahu's comments, the United States will reevaluate our position and the path forward in this situation," he said. (Barak Ravid) Read full story here
6:45 P.M. U.S. to "evaluate" approach to Mideast peace process after Netanyahu win, White House says
The White House said the U.S. will evaluate its approach on Middle East peace process after Netanyahu's comments about Palestinian state.
Less than a day before Israelis went to the polls, Prime Minister Benjamin Netanyahu said that a Palestinian state would not be established under his watch.
The White House said Obama's view is that a two state solution for Israel, Palestinians is best way to address tension in the region.
The White House added U.S. does not believe Netanyahu victory will have a substantial impact on nuclear talks with Iran.
The White House also said Kerry has called Prime Minister Netanyahu to congratulate him on Israeli election, adding that President Obama will do the same after a new coalition is formed.(Barak Ravid, Reuters)
6:40 P.M. Abbas: Will talk to any Israeli gov't that backs Palestinian state
Palestinian Authority President Mahmoud Abbas said he will talk to any Israeli government that accepts a two-state solution as the basis for negotiations.
"It doesn't matter to us who the next prime minister of Israel is, what we expect from this government is to recognize the two-state solution," Abbas spokesman Nabil Abu Rudeina said Wednesday in a statement, the French news agency AFP reported, in the aftermath of Israel's national elections the day before.
Without a commitment to a Palestinian state, any future peace negotiations have "no chance," the statement also said.
Less than a day before Israelis went to the polls, Prime Minister Benjamin Netanyahu said that a Palestinian state would not be established under his watch. (JTA)
6:25 P.M. ADL congratulates Netanyahu on election win; J Street voices 'deep disappointment'
The Anti-Defamation League (ADL) congratulated Netanyahu on his election win, wishing him well in building a new coalition.
"With the highest turnout in 15 years for national elections, the people of Israel selected their parliamentary representation for the next four years. The proud demonstration of Israel's open and vibrant democracy over the more than 67 years since its founding stands in stark contrast to every other country in the Middle East," the ADL stated.
J Street, however, said Netanyahu's victory is a "deep disappointment to all who hoped that Israel might choose a new direction for the country."
The group said Netanyahu's renunciation of the two-state solution and "racism tinged" campaign moved votes from other right-wing parties into Netanyahu's Likud, ensuring his victory, and voiced concern that there would be a steep cost to that strategy in terms of U.S. and international support for Israel. (Haaretz)
5:44 P.M. Republicans congratulate Netanyahu on winning 'in spite of Obama'
Several Republicans, among them some potential presidential contenders, congratulated Netanyahu on his election victory, MSNBC reported.
Sen. Ted Cruz called Netanyahu an "extraordinary leader," adding that he won despite efforts by "Obama's political team" to undermine him.
Jeb Bush congratulated Netanyahu over Twitter, saying he is a "true leader who will continue to keep Israel strong and secure."
According to Rick Santorum, who also tweeted his congratulations, Netanyahu's victory was not over Herzog, but over Obama: "It appears @Netanyahu overcame force of the Obama $ & staff. Praying for the peace of Jerusalem," he tweeted. (Haaretz)
5:30 P.M. UN says expects Israel to continue Middle East peace process
The United Nations said it expects Israel to continue with the Middle East peace process to negotiate a Palestinian state after Israeli Prime Minister Benjamin Netanyahu was re-elected on a pledge to abandon that commitment.
In the final days of campaigning ahead of Israel's election on Tuesday, Netanyahu said he would not permit a Palestinian state to be created under his watch and also promised to go on building settlements in the West Bank. (Reuters)
5:28 P.M. Pelosi sees 'lively discussion' of Middle East peace after Israel vote
U.S. Representative Nancy Pelosi, the top Democrat in the House of Representatives, said she respected the results of Israel's election and anticipated they would produce a "lively" discussion of the Middle East peace process.
"The people of Israel have spoken," she said at a news conference. "I respect the results that they have produced. I think that what they have produced will be a continued lively discussion about the peace process." (Reuters)
5:17 P.M. White House: U.S. going to "give space" to the formation of a coalition
The United States is going to "give space" to the formation of a coalition, a White House official said.
David Simas, director of the White House's Office of Political Strategy Outreach, congratulated Israelis for Tuesday's elections, but stopped short of congratulating Netanyahu for his win.
"As you know now, the hard work of coalition building begins," Simas told CNN, the Washington Times reported.
"Sometimes that takes a couple of weeks. And we're going to give space to the formation of that coalition government and we're not going to weigh in one way or another except to say that the United States and Israel have a historic and close relationship and that will continue going forward." (Haaretz)
4:37 P.M. Herzog: Opposition is the only real option
Zionist Union leader Isaac Herzog tells members of the Zionist Union faction that "the opposition is the only realistic option," and that the party will not join a national unity government headed by Netanyahu.
"We are raising our heads today to a reality in which we'll continue to lead a large strong camp that wants a Jewish, democratic, safe, and righteous state. We won't apologize and we won't lower the flags, but we'll serve the people who took to the streets, the junctions and the polling stations with great hope."
Tzipi Livni added: "The battle isn't over, there are two paths of differing values. One is Netanyahu and his partners' way, and the other is ours and of our natural allies. We have to present a different way to the way that doesn't see the citizens – against the way in which justice and society are not connected at the heart." (Haaretz) Read full story here
2:28 P.M. Netanyahu at Western Wall: Thrilled by heavy responsibility the people have put on my shoulders
Prime Minister Benjamin Netanyahu visited the Western Wall Tunnel in the Old City in Jerusalem, and said that he is thrilled by the heavy responsibility given to him. "In the Jewish nation's holiest site, I am thrilled by the historical significance this place has for our people, an ancient, 4,000-year-old people, that renewed its national life in its historic homeland," Netanyahu said. "I'm thrilled by the heavy responsibility the people of Israel has put on my shoulders
"I greatly appreciate Israeli citizens' decision to choose me and my friends against all odds and also against great adversity," the prime minister added. (Haaretz)
1:04 P.M. The Central Election Committee stated that the final election results will be made only on Thursday at noon, after all the ballots are counted. (Ofra Edelman)
12:19 P.M. International media: Netanyahu wins big, leading Israel to isolation
The Israeli election results garnered extensive coverage in international media outlets, with many in Europe and the U.S. devoting their top headlines to Prime Minister Benjamin Netanyahu's victory.
The New York Times covered not only the news, but also used its editorial to criticize Netanyahu and his campaign, saying the election turned ugly.
"Prime Minister Benjamin Netanyahu's outright rejection of a Palestinian state and his racist rant against Israeli Arab voters on Tuesday showed that he has forfeited any claim to representing all Israelis," the paper wrote, adding later, "Mr. Netanyahu showed that he was desperate, and craven, enough to pull out all the stops." For full article about international media reaction to the Israeli elections click here
11:15 A.M. Labor MK Shelly Yacimovich says Isaac Herzog told her that the Zionist Union won't join a Likud-led government. "This morning I spoke with Herzog and he explicitly told me that we are going to the opposition," she told Army Radio.
Yacimovich, a former Labor leader, says, following the election results, that teaming up with Tzipi Livni was a right call, but argued that too many concessions were made. (Jonathan Lis)
10:45 A.M. Meretz No. 2 Ilan Gilon says he does not accept Galon's resignation and is not prepared to take on chairmanship of the party in her stead. (Haaretz)
9:56 A.M. Meretz chief Zehava Galon officially announces that she will resign from chairmanship in the wake of the election results. Read full story here
9:30 A.M. Senior Palestinian officials tell Haaretz that the fact Israelis reelected Netanyahu after he declared that there will be no Palestinian state means that Israel is not a partner for peace. The international community needs to realize that and stop defending Netanyahu and his policy, they added. (Jack Khoury) Read full story
8:54 A.M. Zionist Union MK Stav Shafir says in a Facebook post: "We will serve the people from the opposition." (Haaretz)
8:44 A.M. Isaac Herzog says he called Netanyahu and congratulated him for the election results. "Nothing has changed, we will keep fighting for a just society." Herzog refused to explicitly say that the Zionist Union won't join a Netanyahu-led government. (Haaretz)
8:32 A.M. Moshe Kahlon: "Netanyahu spoke with me and said his intentions are serious. I am waiting for the results. There were never any personal issues, only differences in ideology that I hope to resolve now with a government focused on social aspects."
7:45 A.M. Zionist Union's Herzog and Livni: "This is not an easy morning for us and for those who believe in our way. We will lead the fight, together with our partners in Knesset, for the values believe in. We will fight on behalf of the citizens of Israel for social justice, diplomatic horizon, equality and democracy in hope that we can maintain a just, safe Jewish and democratic state. We thank from the bottom of our heart to all those who believe in us and in our way."
6:50 A.M. Meretz leader Zehava Galon says if final results give Meretz four seats, she will resign from Knesset in order to allow Tamar Zandberg to remain MK (Ilan Lior).
6:06 A.M. With 99 percent of the ballots counted, Likud is increasing its lead with 30 Knesset seats, compared to the Zionist Union's 24.
The Joint List, the third-largest party, gets 14 seats, followed by Yesh Atid with 11, Kulanu with 10, Habayit Hayehudi with eight, Shas with seven, United Torah Judaism with six, Yisrael Beiteinu with six, and Meretz with four. It appears at this point that Yahad has not crossed the electoral threshold. (Haaretz)
Prime Minister Benjamin Netanyahu waves to supporters at party headquarters in Tel Aviv, March 18, 2015. Photo: Reuters
Click the alert icon to follow topics:
ICYMI
Ken Burns' Brilliant 'The U.S. and the Holocaust' Has Only One Problem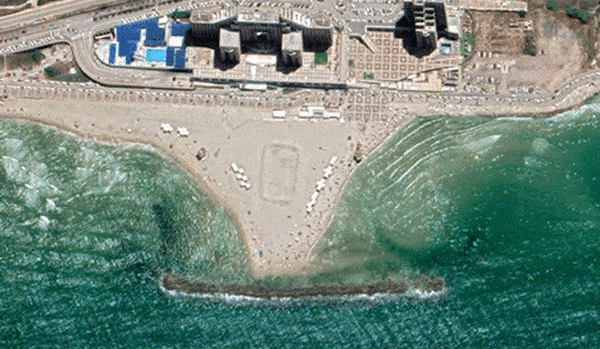 Facing Rapid Rise in Sea Levels, Israel Could Lose Large Parts of Its Coastline by 2050
As Israel Reins in Its Cyberarms Industry, an Ex-intel Officer Is Building a New Empire
How the Queen's Death Changes British Jewry's Most Distinctive Prayer
Chile Community Leaders 'Horrified' by Treatment of Israeli Envoy
Over 120 Countries, but Never Israel: Queen Elizabeth II's Unofficial Boycott