The Winners and Losers of Israel's Election Campaign
Even before the polls open, there are clear winners and losers in this political season.
Pro-Netanyahu pamphlets during a right-wing election rally in Tel-Aviv's Rabin Square, March 15, 2015.
Credit: Moti Milrod
At 10 P.M. on Tuesday the results of the exit polls will be in. A few hours later, the actual results will start coming through, and maybe on Wednesday morning we will know who will be Israel's next prime minister. But, more likely, long weeks of wrangling in President Rivlin's office will pass until we will have a clear outcome. At this stage, though, we can still point at the winners and losers who have emerged from the last four months of campaigning.
The Winners
Isaac Herzog: Even if he fails to become prime minister, Herzog has transformed his image from that of just another Labor Party leader - one in a long line of leaders destined to lose elections - into a serious contender for the top job.
Herzog's campaign was far from perfect; and if Netanyahu wins, many will be eager to point out his failings along the way. But he did get two main things right: The alliance with Tzipi Livni may have cost him the promise of half a prime ministerial term, but it gave his candidacy the crucial boost in polls at an early stage. His relentless focus throughout the campaign on social and financial issues, only rarely taking on Netanyahu in the security and diplomacy stakes, proved itself as the election's narrative gradually shifted to the battlefield on which the incumbent is most vulnerable.
If Netanyahu wins a fourth term, Herzog will have to face Labor members in a leadership primary before long. His strong showing in this election and the fact that he is almost certain to gain more seats for the party than any other leader in the last fifteen years should guarantee his survival and the opportunity to lead it again in the next election.
Moshe Kahlon: Polls give him anything between eight and twelve seats in the new Knesset, and if hundreds of thousands of undecided voters turn to Kulanu as their default choice, Moshe Kahlon could even do much better. What isn't in doubt is that he will be the kingmaker within the next Knesset. Netanyahu and Herzog both need Kahlon's MKs to form a coalition, he may be the decisive voice forcing them to sit together in a national-unity government.
With a less than overwhelming charisma and a rather low-key campaign, Kahlon has reached the point where both prospective party leaders are bound to give him the coveted post of finance minister. He did it by sticking doggedly on the trail to social-economic issues, particularly cost-of-living, and by refusing to say who he plans to recommend as prime minister when summoned to the president. He will have a tough choice on March 18 and his political future is far from clear, but for now he is man of the moment.
Eli Yishai: Two years ago the political future of the then-Shas chairman seemed to be in terminal decline when the ailing Rabbi Ovadia Yosef demoted him twice, handing the political leadership of the party first to a triumvirate and then to the old-new chairman, Arye Deri. A few months later, Rabbi Yosef, who nevertheless remained his patron, was dead. Yishai is not the first former Shas lawmaker to breakaway and form his own party, though he is the first who seems about to succeed in an independent venture.
Nearly all the polls have Yahad passing the electoral threshold and receiving at least four seats in the next Knesset. Yishai has linked up with some of the most extreme elements in the religious right, creating a potent mixture of Haredi rebels, radical settlers and Kahanists. Many Israelis are shocked at the prospect of Rabbi Kahane's disciples making it into Knesset; but from Yishai's perspective, it seems to be working. He has created a new constituency and wreaked revenge on his old rival. He is unlikely to be a member of any future coalition, but is now the voice of the extreme-right in Israeli politics.
Ayman Odeh: Four months ago he was anonymous to most Israelis and relatively unknown even among most Israeli-Arabs. But the boyish secretary-general of Hadash, Israel's communist party, was one of the chief architects of an agreement between five Arab parties to run as the Joint List in the election – with him becoming the head of Hadash just in time to lead them. Focusing on issues of equality and civil rights, rather than more divisive questions of Palestinian identity (though he hasn't given an inch on those), he presented a new face of Arab politics, surprising most viewers with his engaging manner, self-humour and unflinching principles.
The Joint List will probably break up to its constituent parties a moment after the elections, but polls predict it will increase turnout in the Arab sector by about ten percent and the number of Jews who voted for Hadash in the last elections (about 8,000) is expected at least to double. But if we go beyond the numbers, which may not have much of an effect on the overall electoral picture as the Joint List is extremely unlikely to be part of any coalition, Odeh is a winner because the Israeli public now sees him – the representative of the country's largest minority – as someone they can relate to.
Sheldon Adelson: Last November the Knesset voted in favor of a bill that would have forbid the free distribution of Yisrael Hayom, the pro-Netanyahu daily founded and funded by the American casino mogul, Sheldon Adelson. The fact that some coalition members supported the bill in its preliminary reading is seen as one of the reasons - some believe a central one - that Netanyahu dissolved his government. The election foiled the bill's final approval. Will there be the political will in a new Knesset to restart legislation? Doubtful.
Even if Adelson's protégé loses and vacates the Prime Minister's Office, the American billionaire has cemented his position as a central power-broker in Israeli politics, just as he is the U.S. Perhaps even more so. If Netanyahu wins, Adelson will have enhanced his standing further, and if the prime minister leaves, the auditions for a new leader of the right-wing will be held. The candidates will compete fiercely for the tycoon's blessing and the support of the highest-circulating newspaper in Israel.
The Losers
Benjamin Netanyahu: Even if he wins a fourth term (and despite the euphoria on the left Netanyahu still has at least a 50:50 chance of doing so) this was a bad campaign for him. The decision to fire Finance Minister Yair Lapid and Justice Minister Tzipi Livni and opt for early elections when he still had two more years in power was made in the belief that he would have an easier coalition with which to govern. Now his best-case scenario is an unruly narrow right-wing coalition, or an uneasy national-unity partnership with Herzog and the same Livni. Or curtains for Bibi.
But whatever the outcome of the election is, Netanyahu won't be able to ignore the fact that the past four months have drastically damaged his brand. Most Israelis, including many who will still be voting for him, see him as an aloof and uncaring figure, disconnected from the daily concerns of ordinary Israelis. Abroad, he has tainted his image with the shameless election stunt/Congress speech which turned many American supporters against him. Whether as prime minister or as a former senior statesman, Netanyahu's life is about to get a lot harder as he finds himself isolated and unloved.
Naftali Bennett: At the outset, the leader of the right-wing Habayit Hayehudi party was riding high in the polls, poised to add as much as fifty percent to the handsome tally he received in 2013 and position himself as Netanyahu's heir-apparent. But an over-confident and erratic campaign, problematic candidates on his list and a bizarre love-hate relationship with his biggest rival for right-wing votes, Netanyahu, has eroded Bennett's appeal and pushed him down in the polls, to his starting-point and maybe lower.
For religious and even some secular voters there was something refreshing about Bennett in 2013. He succeeded in rebranding the old National Religious Party and achieved the unbelievable – he made it look cool. This election however, with the big beasts Netanyahu, Herzog and Kahlon fighting for the agenda, Bennett rapidly found himself sidelined and increasingly appeared immature and impetuous. In his last interviews before the polls open he looked as if he was on the verge of panic at the prospect of losing an entire swathe of votes to Likud.
Meretz: The party of the Zionist left is not so much a group of people, but a mindset. It will probably scrape through and cross the electoral threshold, but will almost certainly lose one or two of the six seats it received in 2013 - a far cry from the party's heyday in 1999, when it secured twelve seats in Knesset and had a central role in Yitzhak Rabin's victory.
Today, the Labor Party regards Meretz as a nuisance. It needs it to make it in to the Knesset so the center-left bloc doesn't lose seats, but every vote beyond the mere minimum will come at the expense of the all-important gap over Likud. Meretz is suffering because a lot of its potential voters will be voting for Zionist Union for this very reason. Others are going to prefer the Joint List as part of the growing feeling of solidarity with the Israeli-Arab community. But most of all, Meretz has been reduced to begging left-wingers for their vote because it has failed for two decades to connect to a wider electorate than its diehard bubble of supporters. It's not the party's ideology; despite a rightward shift in the Israeli public there are still at least twice the number of voters who identify with ninety percent of its positions. Meretz is struggling because its remaining voters are too comfortable, too self-righteous, to reinvent itself as a truly populist party, which is what any party of the left must be if it is to extend beyond its comfort zone.
Arye Dery: With the death of party founder Rabbi Ovadya Yosef and the departure of his old rival Eli Yishai, Dery is now the sole leader of Shas. The rabbis of the Council of Torah Sages are mere puppets he has appointed and the party's fortunes rest solely on his shoulders. But the man who was once the wunderkind of Israeli politics (before he was convicted of bribe-taking and sent to prison) seems to have lost his magic and Shas was slowly sinking in the polls.
Dery may still work his magic and outperform the polls as Shas has often done in the past. But he has lost his ability to dominate the agenda and Moshe Kahlon has stolen his thunder as the brave Mizrahi politician working for the underclasses. Shas' campaign on behalf of the "transparent" Israelis failed to capture the imagination of voters and his last-minute slogan "A Mizrahi votes for a Mizrahi" was seen by many among its target audience as a crass play of identity politics. Dery will almost certainly be a minister in whatever government is formed after the election; but it will take all his fabled deal-making acumen to secure him a major ministry. A poor result will also cast doubt on his ability to continue leading Shas in the post-Rabbi Yosef era.
Avigdor Lieberman: Two years ago, the foreign minister was Netanyahu's number two in the joint Likud-Yisrael Beitenu list, poised to take over the larger party once they were unified. But Likud members fought back, and then he had a personal falling-out with the prime minister and the party he founded was once again left fighting an election on its own.
Over the years, Lieberman's core support of immigrants from the former Soviet Union has dwindled as the younger generation today is more Israeli and much less likely to vote for a party still viewed by many as representing just one community. The rapidly expanding police investigation into widespread corruption in which some of his closest associates are main suspects further tainted the party. Lieberman's ideological zigzagging from a pragmatist in favor of the two-state solution to a hardliner calling for the death-penalty for terrorists hasn't helped either.
Yisrael Beitenu is now hovering perilously close to the electoral threshold. They will probably make it, but the irony that it was Lieberman's so-called "governability bill," designed to keep the Arab parties out of the Knesset, could possibly spell political oblivion for its author is lost on no-one. Netanyahu hopes to form a coalition without the man who was once his chief of staff. Whoever wins this election will try and leave Lieberman in opposition. That may be very easy to do if Yisrael Beitenu fails to enter the Knesset.
Click the alert icon to follow topics:
ICYMI
Ken Burns' Brilliant 'The U.S. and the Holocaust' Has Only One Problem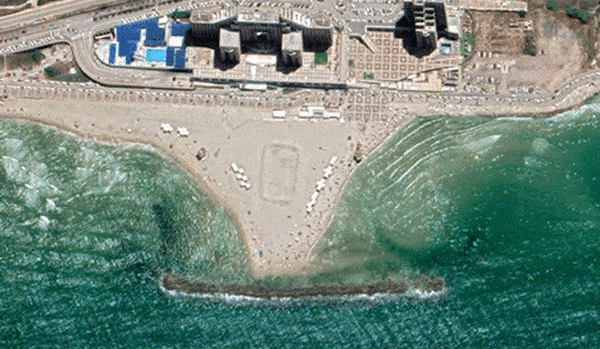 Facing Rapid Rise in Sea Levels, Israel Could Lose Large Parts of Its Coastline by 2050
Lapid to Haaretz: 'I Have Learned to Respect the Left'
The Mossad's Fateful 48 Hours Before the Yom Kippur War
As Israel Reins in Its Cyberarms Industry, an Ex-intel Officer Is Building a New Empire
How the Queen's Death Changes British Jewry's Most Distinctive Prayer