Is Herzog the Ultimate anti-Netanyahu?
The prime minister has survived a long list of would-be usurpers.
A billboard showing Netanyahu and Herzog.
Credit: Tomer Appelbaum
Dozens of politicians tried to be the one who would end Netanyahu's political career. Three beat him, but no one managed to keep him down. Will Herzog be the one?
Benjamin Netanyahu has dominated Israeli politics since early 1988, when the young ambassador returned from the United Nations and joined Likud as a prospective Knesset candidate. The search for the anti-Netanyahu began even earlier than that, when in December 1986, in what has since become a nearly mythological column, the now-defunct Hadashot tabloid published the prediction that in a decade Netanyahu would be facing the boyish Major General Ehud Barak in a race for Israel's leadership. As soon as the Israeli media had anointed Netanyahu as prime-minister-in-waiting, it had conjured up his nemesis.
The prediction was nearly spot-on. Netanyahu got to the top in 1996, beating Shimon Peres, and the showdown took place three years later, with Barak ending Netanyahu's first term in a landslide victory. Barak wasn't the first anti-Netanyahu, but he was the first to succeed in bringing the political meteor back to earth, only temporarily as it transpired.
Isaac Herzog was there – he had a large part in Netanyahu's first downfall, as one of Labor's campaign managers (and questioned by police over his role in funneling illegal funding to organizations working for Barak's election) and served as cabinet secretary for what was to be the shortest term of any Israeli prime minister. Fifteen years later, he is now one in a long line of anti-Netanyahus who appeared on the political scene, determined to bring Bibi's political career to an end.
Three succeeded, for limited periods of time, in keeping Netanyahu down; dozens of others failed or after having been feted by the media as potential anti-Netanyahus, remained on the sidelines and didn't even try. In this company of generals, spy-chiefs, princes and hard-bitten political hacks, Herzog seems one of the least likely to succeed, but Tuesday he may turn out to be the ultimate anti-Netanyahu – the man who will herald the end of an era in Israeli politics.
Few politicians, not only in Israel but in any political establishment around the world, can have seen off as many rivals as Netanyahu. At first he was seen as an upstart, hellbent on becoming party leader and then prime minister, the youngest (46) in Israel's history, someone that the more seasoned politicians should easily be capable of blocking. Then it was the distrust he engendered, his indecisiveness and inherent suspicion of all around him. Netanyahu always seemed vulnerable, ripe for the taking, a man with few true allies and no real friends. And yet in nearly three decades, he was only temporarily blocked by three men.
Those who beat Bibi
Barak, while brilliant, quickly turned out to be just as flawed a prime minister, and after only 600 days was forced out of office. The peak of his own political reincarnation was to be as defense minister under Netanyahu. Now a retiree, Barak failed to end Netanyahu's rise and was to become his closest advisor in the second term.
Ariel Sharon, who replaced Netanyahu as Likud leader in 1999 and Barak as prime minister in 2001, succeeded in keeping Netanyahu out of office for the furthest time, blocking his path back to the Likud leadership until he split the party and formed Kadima in November 2005, thereby opening the way for Netanyahu to lead Likud again but not as prime minister for three more years.
And then there was Ehud Olmert, but he was a very different sort of anti-Netanyahu.
The generals
Herzog has little in common with Barak and Sharon – bombastic, military men, each with his peculiar charisma and ruthlessness, who forced Netanyahu out of their way. There were other generals and security chiefs who believed their tough-guy image would propel them to the top, dislodging Bibi: Itzik Mordehai, his first defense minister and one of many to leave Likud in anger after failing to establish a working relationship with the prime minister; IDF chiefs of staff Shaul Mofaz, Dan Halutz and Gabi Ashkenazi were all briefly seen as possible contenders; and spy chiefs Meir Dagan and Yuval Diskin have also been some of his fiercest critics, alleging to his faulty decision-making at crucial moments.
All lacked the political sophistication and staying-power to become real challengers. Mofaz's inept political management transformed Kadima from the largest party in the previous Knesset to the smallest in the outgoing one. Halutz was tainted by failure in the Second Lebanon War, Ashkenazi by ongoing investigations into his misuse of military papers and other misconduct, while Mordehai was finally brought down by a rape conviction. Dagan is no politician and Diskin prefers to deliver acerbic observations on Facebook from his comfortable second career in the private sector.
Princes
It's tempting to place Herzog in another group of anti-Netanyahu's – the princes. Sons and daughters of leading politicians, particularly those of Likud, they believed they would rule the party in the generation after the underground commanders Menachem Begin and Yitzhak Shamir. Chief among them were Dan Meridor and Benny Begin, who both tried to challenge Netanyahu, castigated him as unreliable and dangerous to both nation and party, and then returned to serve under him as ministers. Crippled by a sense of entitlement, the princes all lacked the indefatigable drive for power that Netanyahu had.
Herzog, of course, is the son of a former Labor MK and Israel's sixth president but Labor, while having its share of princes, was never as hereditary as Likud, and Herzog isn't fighting Netanyahu from a platform of privilege, though it certainly helped to launch his political career.
Game changers
The prince who came closest to defeating Netanyahu was a princess – Tzipi Livni, daughter of an Irgun commander and Likud MK, but she didn't use her Likud pedigree to challenge Netanyahu (who gave Livni her first senior government appointment). She sought not only to vanquish Netanyahu but in leaving her parents' party along with Sharon, she became the figurehead for a generation of Likudniks who rejected not only Bibi's leadership but right-wing politics altogether.
Livni could have been the ultimate anti-Netanyahu. She was one of those who tried to break the Likud-Labor deadlock by creating a new centrist party which would draw votes from either side.
Many tried before, but only Sharon's Kadima succeeded in becoming the third party in Israel's history to form a government. It was Livni, however, who failed – twice – to perpetuate the new political order, when before and after the 2006 election she failed to form a coalition, despite leading the largest party in the Knesset. Livni could have finished off Netanyahu, but lost to him in the dirty horse-trading.
Two other anti-Netanyahus tried to change the game. Haim Ramon, the devious political brain behind Kadima, came close but was foiled both personally, by a sexual harassment conviction, and by his decision to pin his political future on Livni. Livni is still trying to change the game, and some will argue that by joining with Herzog to form Zionist Union she may succeed in joining the list of anti-Netanyahus who could. We may have the answer later this week.
Yair Lapid is another anti-Netanyahu who tried to change the game, and he still claims to have succeeded by creating a lasting center party. Yesh Atid is facing its crucial second election test – the polls indicate it won't do too badly. But few believe any more that he will actually become prime minister.
Social reformers
Two previous Labor Party leaders believed that the key to replacing Netanyahu was a radical (in Israeli terms) social-democratic agenda. Amir Peretz can at least claim of having received more votes than Likud in 2006, but 18 seats to Likud's 12 was hardly an impressive showing, and it was Olmert who actually won. Shelly Yacimovich, who ran the last election, did even worse.
In this election we have Moshe Kahlon, who is not running for PM, but by breaking away from Likud and attracting a significant proportion of its voters to his "true Likud" Kulanu party, may be one of the direct factors who could bring about Netanyahu's downfall Tuesday night.
So where does Herzog fit in? What kind of an anti-Netanyahu is he? He's no general, he is a prince but he's never assumed on that. He stayed loyal to Labor, though he is running with Livni under the Zionist Union label in the hope that some who can't bring themselves to vote for Labor will allow themselves. That's hardly a game-changer. And while he has resolutely focused his campaign on cost-of-living issues, he is no radical reformer. He even brought in Professor Manuel Trajtenberg as the party's new economic star, to tone down Yacimovich's and Peretz's more strident tone.
The anti-Netanyahu Herzog most resembles is Olmert, who also came from a political family of MKs, generals and media stars, though not as illustrious as the Herzogs. Like Olmert, Herzog is a clever lawyer and political fixer who built his career by carefully building party alliances over the years and remaining loyal to a large group of mainly anonymous supporters.
Just like Olmert, who was put on trial in the mid-1990s for a Likud funding scandal but emerged unscathed, Herzog also nearly became the fall-guy for a Labor donations scam. Unlike Olmert, whose family never had much money, Herzog inherited considerable wealth (by Israeli standards, at least) and therefore there is the hope that we will never discover personal corruption in his past, certainly not of the criminal scale of which Olmert has been convicted.
But the main similarity between the two politicians is that Olmert beat Netanyahu simply though fortunate timing, and the same will be true of Herzog if he wins this week. In 2006, Olmert led Kadima as a stand-in for the comatose Sharon and would never have decimated Netanyahu's Likud (which received only 12 seats) if he hadn't been holding on to his coattails. Herzog isn't standing in for anyone, but he has the good fortune to be leading his party when Netanyahu is perhaps at the most vulnerable point in his public career, with such a large proportion of the Israeli public, including many Likudniks, totally exhausted from him.
Herzog may be the final anti-Netanyahu simply by being at the right place at the right time – but the ultimate anti-Netanyahu is Bibi himself.
Click the alert icon to follow topics:
SUBSCRIBERS JOIN THE CONVERSATION FASTER
Automatic approval of subscriber comments.

NOW: 40% OFF
ICYMI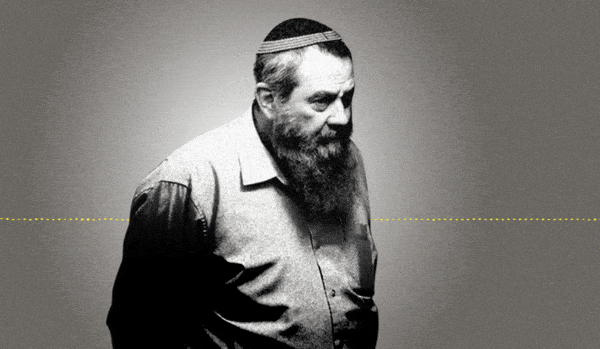 Jewish Law Above All: Recordings Reveal Far-right MK's Plan to Turn Israel Into Theocracy
Why I'm Turning My Back on My Jewish Identity
Down and Out: Why These New Immigrants Ended Up Leaving Israel
The Reality Behind 'The White Lotus' Sex Work Fantasy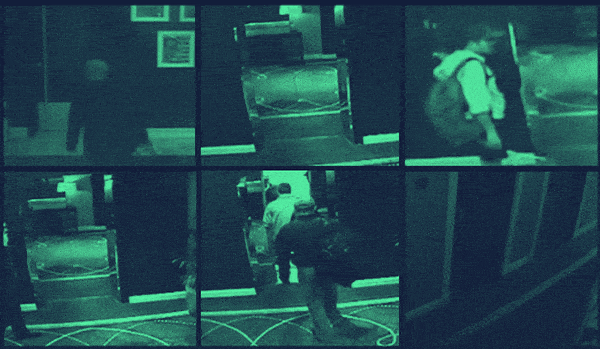 This 'Dystopian' Cyber Firm Could Have Saved Mossad Assassins From Exposure
Comeback Kid: How Netanyahu Took Back Power After 18 Months in Exile