On March 17, It Will Be a Mitzvah to Vote Against Netanyahu the Toxic
Nine years into his rule, Benjamin Netanyahu has poisoned his country. Israel is broken and battered and weak with fear. He's taken serious problems, and made them into a miserable nation.
Israeli Prime Minister Benjamin Netanyahu
Credit: Tomer Appelbaum
Benjamin Netanyahu has granted his people a rare gift. Thanks entirely to him – thanks, that is, to a political cost-benefit calculation he made months ago – this coming Tuesday, we can vote him out.
It will be an honor.
Nine years into his rule, he has poisoned his country. Israel is broken and battered and weak with fear. He could have worked to heal this place. The country would have backed him. But he always had other priorities. His legacy is decay. He's taken serious problems, and made them into a miserable nation.
Israelis have come to expect another war by the summer. A third of their children, nearly a million, live in poverty, many of them going hungry. A health care system which was once a source of national pride, has been neglected into collapse. Israel is a nation which has been instructed by its leader to expect nothing, change nothing, roll over and play dead.
And then vote him back into office.
His legacy is darkness. It is coded gratuitous hatred in legislative form, like the Jewish nation-state bill, which would excise equality as a principle of Israel, and drop Arabic as its official language.
It will be a privilege to vote against him.
There was a time, not long ago, when he commanded a 94-seat majority in the 120-strong Knesset – nearly 80 percent. He could have done anything he wanted. Built critically needed housing. Healed old wounds. Made a new future. But he had other priorities. He routed billions to remote West Bank settlements whose only purpose was to foil any possibility of diplomacy.
People who have worked closely with him, true Israeli patriots, have tried everything to sway him. They are rewarded with abuse. People like retired major general Meir Dagan, who served as chief of the Mossad for more than eight years under three prime ministers, and was in many ways Israel's, and Netanyahu's, point man in the effort to counter a nuclear Iran.
Following Netanyahu's speech to Congress last week, Dagan responded with a quietly blistering refutation of many of the prime minister's central contentions on Iran. He told Israel Channel 2 television that Netanyahu had knowingly misled Congress, lying about the "breakout time" it would take Iran to build a bomb, and about an Iranian capability of reaching the U.S. with missiles.
Then, on Saturday night, Dagan, 70 and seriously ill, spoke to tens of thousands of Israelis at an anti-Netanyahu rally in Tel Aviv's Rabin Square. He detailed criticisms of the prime minister's policies, of Netanyahu's refusal to seek diplomatic solutions, and the damage he had done to U.S.-Israeli relations.
Dagan spoke with emotion, moderation, and evident physical difficulty, of his fears that the intransigence of a new hardline Netanyahu government would mean that his children and grandchildren would live in an apartheid state.
In the toxic reality of the Netanyahu era, this is what happens to someone like Meir Dagan as a result: Ignoring entirely the substance of Dagan's remarks, Deputy Cabinet Minister and prominent Netanyahu campaign spokesman Ofir Akunis Sunday attacked Dagan for saying anything at all.
Akunis alluded to the fact that Netanyahu was among the many people who helped the ailing Dagan obtain a liver transplant abroad in 2012. The Netanyahu deputy conceded that he had no idea what role the prime minister actually played in the transplant effort, but stressed that Dagan, regardless of how vital the ex-Mossad chief believes Israel's challenges are, should have kept his mouth shut.
"If someone were to save my life, I would never, not once, until my dying day, come out against him, no matter what." Akunis said Sunday. "This [is rooted] in the moral standpoint, the standpoint of values, and also on the level of friendship, the most human of levels."
One of Netanyahu's supporters overseas took a different tack in assailing and dismissing Dagan.
Characterizing the surprisingly large turnout in Rabin Square as an apparent flop, Commentary Magazine senior online editor Jonathan S. Tobin highlighted Dagan in an article whose title ("The Problem With Anti-Bibi Derangement Syndrome") and thrust suggested that Dagan, a decorated veteran of three wars, wounded in action three separate times, was himself deranged:
"Dagan's security credentials give him the standing to speak in a way that either Israeli or American pundits don't possess. But the over-the-top nature of his attacks—the Times of Israel noted that he was so overcome by his passion against his former boss that he was close to tears when speaking last night—makes it hard to take him too seriously."
Of late, claiming to speak for all Jews everywhere, Netanyahu's influence has grown: He is poisoning his own people. In Israel, in America, in France, he has set Jew against Jew. So polarizing is his message, so toxic its representation, that Jews in many communities abroad have learned to avoid the topic of Israel altogether. It is too painful. Too dangerous.
Thanks in no small part to Netanyahu, Israel - once a reservoir of unity and pride - has become a loaded gun left sitting on the mantlepiece. World Jewry itself has fallen under occupation, gagged and self-censored, demoralized and alienated and bitter, and it can't find a way out.
Here and abroad, Netanyahu's ideology, his tools, and his achievements are one and the same: an Israel ruled by and prizing bullying, stonewalling, racism, kitsch. An Israel whose every answer on every issue is nothing if not consistent: Iran. Iran. Iran. Iran. Iran. Iran. Iran. Iran.
All in all, I wish Benjamin Netanyahu well. I truly do. I wish him success in whatever he may turn to after this. May he have nothing but naches from his kids. May his quality of life only improve.
On March 17, it will be a mitzvah to vote against him.
And, if Israel so chooses, it will be a relief fully as precious as life itself, to finally see him go.
Click the alert icon to follow topics:
ICYMI
The Artist Who Survived Auschwitz Thought Israel Was 'Worse Than the Concentration Camp'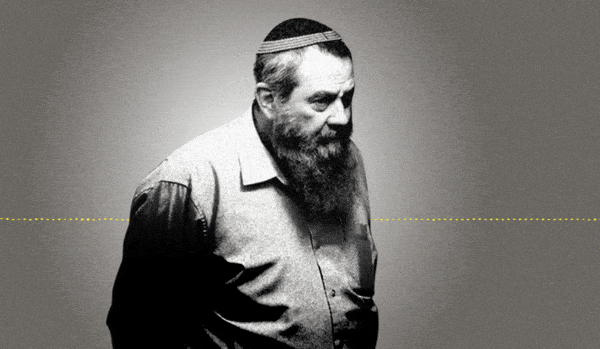 Jewish Law Above All: Recordings Reveal Far-right MK's Plan to Turn Israel Into Theocracy
Why I'm Turning My Back on My Jewish Identity
Down and Out: Why These New Immigrants Ended Up Leaving Israel
The Reality Behind 'The White Lotus' Sex Work Fantasy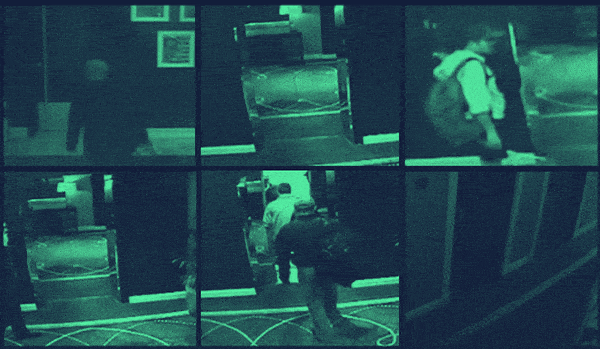 This 'Dystopian' Cyber Firm Could Have Saved Mossad Assassins From Exposure