Why Did the U.S. Just Reveal Its Strategy to ISIS?
Time will tell whether the unprecedented U.S. disclosure of plans to retake the Iraqi city from ISIS was a blunder or a sophisticated ploy.
ISIS militants in Mosul, Iraq.
Credit: AP
April 2003. I was trawling around northern Iraq with other reporters as the forces of Saddam Hussein were disappearing by the hour, regime soldiers ditching their uniforms for civilians clothes and trying to blend into the masses of people on the move. From Dohuk to Erbil to Kirkuk to Tikrit, over the course of a week we made an arc around the city of Mosul, but never entered it. Angry Baathists there were exceptionally hostile to outsiders – reporters included – and the word on the street was to stay out if we wanted to stay alive.
April 2015: This is the target date for which the United States Central Command, backing up Iraqi state forces and the Kurdish Peshmerga, are planning to re-capture Iraq's second-largest city, which Islamic State — also known as ISIS or ISIL — seized control of last summer. Why April, and why did Centcom reveal its cards at a briefing to Pentagon reporters late last week, unveiling not just elements of strategy but even the timing of the operation to retake Mosul? The briefing to reporters last Thursday was so out of the ordinary that it prompted an angry letter from Republican senators John McCain and Lindsey Graham to the Obama administration. "Never in our memory," McCain and Graham wrote in a public letter, "can we recall an instance in which our military has knowingly briefed our own war plans to our enemies."
In fact, the unveiling of those plans shocked many Iraq experts and others in the foreign policy community – including those far more supportive of President Barak Obama – and appears to have frustrated Iraqi leaders. In a sign that the Centcom briefing was most certainly not coordinated with Baghdad, Iraqi Defense Minister Khaled al-Obedi contradicted the Americans two days later, saying that it was for Iraqi government to decide when a campaign in Mosul would take place, and said the U.S. official who spoke had no knowledge of the issue. "A military official should not reveal the timing of an offensive," al-Obedi told reporters in Baghdad. "The battle for Mosul starts when preparations are complete, and selecting the time is up to Iraqi military commanders."
Clearly, those preparations are far from complete. Presumably when they are, Washington and Baghdad – and Irbil, the Kurdish regional capital just 90 kilometers east of Mosul – will be on the same page. In the meantime, they appear as reluctant to jump in now as we were back then. Why?
An ethnically diverse, oil-rich city home to over a million people, Mosul is a kind of crossroads whose very name means junction. It is strategically wedged between all the major players in the conflict – Syria is just to the west, Turkey is due north, and to the east past Erbil lies Iran. Capturing this city was an enormous coup for the Islamic State last June, and they didn't do it alone, but with the help of those same ex-Baathists who were furious not just with the U.S.-led invasion occupation, but with everything that came after. While the Obama administration declared it was leaving a stabile Iraq when it pulled the last troops out in December 2011, Sunni Arabs in places like Mosul felt increasingly persecuted and disenfranchised by the Shi'ite sectarianism that took over under Nuri al-Maliki.
For Sunni Arabs, the occupier isn't ISIS
"Last June, much of the local population was glad to see the backs of the police and army units as they abandoned Mosul," explains Michael Knights, a fellow of The Washington Institute for Near East Policy who specializes in the military and security affairs of Iraq, Iran, and the Persian Gulf states.
"In the eyes of Sunni Arabs from Mosul, you're dealing with Iranian-backed, Shia-led security forces from Baghdad – they're the occupier," he says. "They got fed up with having this alien Iraqi security presence in their midst. That's a presence that's about to come back when they retake Mosul again. Will it be less corrupt than the last time? Are they going to seem less alien than the troops that were ousted from there in June?"
Further complicating an assault on Mosul is its sprawling size. Knights compares it to Boston, with instead of the Charles running through it, the Tigris. Kobane, where it took months for Syrian Kurdish forces to defeat ISIS despite being backed up by coalition airstrikes, could well look like a walk in the park in comparison to what's in store in Mosul, due to its geography and demography.
"It's a big city, too big to defend, and so ISIS will only be able to defend bits of the city, not all of it. This is going to be a complex and long-lasting operation. You could clear the city, and then a week later, ISIS could be back into certain neighborhoods," Knights predicts.
Of course, it's hard to judge effectively how many Sunnis in Mosul and its environs support ISIS and would try to help the group stay in power. Its reactionary and extreme brand of Islam and its wholesale slaughter of minorities and Shi'ites is sure to have made enemies even among Sunnis in the last eight months the group has controlled the city. Just this week, ISIS burned some 8,000 books and rare manuscripts when they bombed the city's library. They also burned down the Mosul University Theater, and last December, ISIS torched Mosul University's central library as well.
The fear factor
Hayder al-Khoei, an associate fellow at Chatham House in London, warns against the equation of Sunni equal ISIS supporter. "Not sure why so many people take Sunni 'show of support' for ISIS at face value. Shi'ites also chanted pro-Saddam slogans during Baath reign," al-Khoei tweeted. "Of course ISIS have a good deal of local Sunni support (they couldn't exist otherwise) but strong element of fear also important to remember." In other words, it's not as if the people of Mosul or other towns ISIS controls can easily express their dislike of the Islamic State freely, although one can find some of their voices on Facebook and Twitter.
If the element of fear should be taken into consideration, it might in part explain why Washington revealed its cards. Knowing that they probably will not be able to hold on to the city once the full force of Kurdish Peshmerga, Iraqi military and coalition airstrikes are brought to bear on them, perhaps some fighters will see the impending doom and begin to slink back to their Syrian stronghold in Raqaa. But the reverse is just as likely: the Islamic State will be sending additional reinforcements and munitions to Mosul in the hope of holding onto it. After all, losing it would endanger other gains they've made throughout Iraq and make it harder to hold on to key areas south of Mosul.
"These could be ham-fisted psychological operations that weren't thought through properly," Knights says of the Centcom briefing. "Maybe it shows a hope of starting an uprising in Mosul and in some way supporting the Iraqi government by sending out an upbeat message. But I don't believe for a second that we'll complete the preparations for this by April." He said that ISIS has anywhere from 2,000 to 4,000 fighters in the city – some foreign and some local – but the Iraqi and Kurdish Peshmerga would need some 20,000 to 25,000 troops to take over Mosul definitively.
"This is a second half of 2015 project, so who knows why we said it would be April," Knights adds. "We don't know when we're going to be getting enough men up there to make it happen. The problem is that we don't have the Iraqi forces available to grind through the defenses."
In fact, Mosul may be so intimidating that it would make sense for Iraqi forces to first target Anbar province and areas west of Baghdad, where in recent months ISIS was looming close to the Iraqi capital. It wouldn't be the first time in the history of war that someone revealed their plans to strike in one place – and instead attacked somwhere else.
Click the alert icon to follow topics:
ICYMI
Ken Burns' Brilliant 'The U.S. and the Holocaust' Has Only One Problem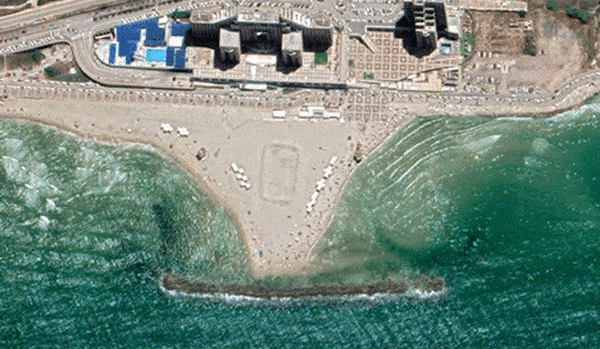 Facing Rapid Rise in Sea Levels, Israel Could Lose Large Parts of Its Coastline by 2050
As Israel Reins in Its Cyberarms Industry, an Ex-intel Officer Is Building a New Empire
How the Queen's Death Changes British Jewry's Most Distinctive Prayer
Chile Community Leaders 'Horrified' by Treatment of Israeli Envoy
Over 120 Countries, but Never Israel: Queen Elizabeth II's Unofficial Boycott