By Confronting Iran While Irking Obama, Netanyahu Forgets Bush and Ignores Churchill
The British PM understood that without the president, the embodiment of American might, the United Kingdom would be rendered impotent against its evil enemy.
Winston Churchill, delivering one of his famous speeches.
Credit: AP
"A day that will live in infamy" was how AIPAC's executive director Tom Dine described it, echoing Franklin Roosevelt's famous lament of the attack on Pearl Harbor. Dine was referring to September 12, 1991, the day that President George Bush Sr. decided to launch a surprise, all-out assault on the pro-Israel lobby. "I'm up against some powerful political forces," he said in a special White House press conference. "There are a thousand lobbyists working the other side on the Hill, and here we got only one lonely little guy doing it."
This was Bush's Hail Mary, doomsday weapon: a direct appeal to the American public to support the president against Congress, the lobby and, by inference, Israel. Their refusal to go along with my request to postpone approval of $10 billion in loan guarantees for immigrant absorption, Bush said, is scuttling chances to convene a historic peace conference following the Gulf War, damaging American interests abroad and endangering world peace. Bush went on to list all the great and wonderful things that the United States is doing for Israel, which, if you caught his drift, was biting the hand that feeds it.
Everyone remembers today how Bush lost his reelection bid a year later but most people have forgotten the shockwaves that swept the pro-Israel lobby and the fear and anger that gripped the Jewish community. Everyone remembers that the loan guarantees were ultimately approved – but not that their Congressional backing, which was said to be veto-proof, collapsed and disintegrated virtually overnight. Everyone cites Israel's strong standing in American public opinion but forgets how most Americans reacted to the president's appeal: with unequivocal support. An NBC poll conducted two weeks later found a majority suddenly opposing foreign aid to Israel and viewing Israel as a greater obstacle to peace than Arab countries.
Yitzhak Rabin, who was elected prime minister six months later, in 1992, was not surprised. Like Benjamin Netanyahu, he preferred conservative Republicans over liberal Democrats – Nixon and not McGovern in 1972, Ford and not Carter in 1976, Bush and not Clinton in 1992 – but that didn't change his reservations about the lobby and his view of the true balance of power in Washington between the President and Congress. You can deal with Congress, he told AIPAC heads and Jewish leaders in a series of testy meetings following his elections, but leave the White House to me and my ambassador.
Rabin's disapproval of the lobby and of the Jewish community activists was misplaced in many ways – he tended to view them as "court Jews", on the one hand, and Likud sympathizers, on the other – but unlike Netanyahu, he kept his eye on the ball: Congress and the lobby, as Australian historian Ian Bickerton has written, may wield significant influence in Washington, but it is in the executive branch that true power resides.
In all of the showdown, go-for-broke confrontations in recent years between the White House and Israel, Congress and the lobby – the Saudi F-15's in 1978 and AWACS in 1981, the loan guarantees in 1991 and the new sanctions on Iran in 2013 – the president has always emerged with the upper hand.
The "special relationship" between Israel and the United States has been crafted by presidents far more than it has by Congress. The president is always cognizant of the influence of the Jewish community and keenly aware where Congressional sympathies lie, but the scope and depth of the alliance between the two countries is mostly determined by his attitudes and preferences, rather than theirs.
Historians debate whether the unique ties began back in 1948 when Harry Truman ignored his advisers and recognized the fledgling Jewish state, or by John Kennedy, who approved defensive weapons sales, or Lyndon Johnson who went several steps further or Richard Nixon, who viewed Israel as a strategic asset in the Cold War and then saved Israel with aerial supply convoys in the 1973 war; but one way or another, in the areas that are of critical importance to Israel – diplomacy, security or economy; war, peace or immigrant absorption – the president's mark is essential, while others go along.
It's true that the special relationship between Israel and America – "more special than others" as David Schoenbaum wrote – is comprised of many factors and built on many layers, including Israel's strategic position in the Middle East, the shared values of the two countries, their joint campaign against Islamic extremism, America's Judeo-Christian heritage, the vibrant Jewish community and, in recent years, the devoted Evangelicals, but it is, nonetheless, far from set in stone. We're not dealing here with a heavenly writ that everyone obeys or with a force of nature that cannot be ignored. In the end, the ties between Jerusalem and Washington are the "cumulative product of individual decisions that could have gone the other way" in the words of the Wall Street Journal's Warren Bass, whose book "Support Any Friend" nominates Kennedy as the trailblazer of these unique links.
U.S. President Barack Obama meets with Israeli PM Benjamin Netanyahu at the UN, Sept., 21, 2011. (AP)
Therefore, contrary to what former Israeli ambassador and defense minister Moshe Arens wrote in Haaretz this week, there is no reason to "stay calm", because relations are far from "excellent", they are not "unshakeable" and this is not just the opinion of those who are "attempting to overthrow the Likud" in the upcoming elections. True, there have been serious ups and downs in the past, but never has there been such sustained and unadulterated personal enmity as exists between Obama and Netanyahu, nor a harsh emotional clash as we've seen in recent weeks. From the administration's beating heart at the White House, the bad blood could start to flow outwards at any time, in an ever widening ripple effect, removing barriers, exposing resentments and poisoning hitherto untouched wells. New, dissonant notes are already emanating from Congress, from the media and from the White House, whose spokesman, Josh Earnest, unabashedly accused Israel this week of leaking and distorting sensitive information.
Anyone who thinks that the special relationship can withstand two more years of such continuous mutual acrimony is deluding himself as well as others; anyone who believes that incessant antagonism directed at a president who remains popular in his party won't accelerate the growing Democratic disenchantment with Israel is burying his head in the sand; and anyone who doesn't appreciate the enormous and long lasting damage that a hostile and spiteful US president can inflict on the ties between the two countries knows nothing about America, even if his accent sounds local.
In dealing with the existential threat of Iran's nuclear ambitions, Israel could have chosen one of two main paths: it could have attacked Tehran's nuclear installations by itself or it could have forged intimate ties with the administration, from top to bottom - by means of a peace process, for example - in order to exert maximal influence on the P5+1 nuclear talks. Instead, Netanyahu preferred to stay on the fence, to abstain, to complain and to remain, in the end, with empty hands.
Thus, anyone who believes that one speech to Congress, soaring and sweeping as it may be, can now push Obama off the road he's taken is suffering from incurable hubris. It takes a single September 12-style presidential appearance, never mind a whole series of them, in which Obama will tell the American people that Israel, along with its friends and supporters, is sabotaging a historic chance for regional peace and world stability and is propelling America to a war it does not want, for large swaths of the American public, with all its deep reservations towards Obama, to start turning their backs on Israel, possibly at the most critical time of all.
Perhaps Netanyahu believes he can sweep Congress off its feet, as his hero Winston Churchill did on December 26, 1941, a few short weeks after Pearl Harbor, when he urged Americans to take up arms against enemies "who will stop at nothing that violence or treachery can suggest." Possibly he might borrow a line from Churchill's second address before a joint session, on May 19, 1943, in which he said "By singleness of purpose, by steadfastness of conduct, by tenacity and endurance, such as we have so far displayed, and only by these can we discharge our duty to the future of the world and to the destiny of man." Netanyahu might even cite Churchill's third speech – the world record for joint session appearances that Netanyahu is about to match – from January 17, 1952, in which the 'British Bulldo'g told Americans to safeguard their nuclear deterrent "to ward off the fearful catastrophe, the fears of which darken life and mar the progress of all the peoples."
Churchill was a national hero in America after the Battle of Britain and long before his first Congressional appearance, but like Netanyahu he was also an avowed Americanophile and a renowned orator. Like Netanyahu, he was also a right-wing conservative whose natural home was among Republicans rather than a New Deal "socialist" like Roosevelt. But unlike Netanyahu, Churchill never forgot who was the one person who could make or break England's future. He ensconced himself in the White House for weeks on end, pandered to Roosevelt, catered to his whims, praised him whenever he could and, contrary to usual habit, even listened to his advice from time to time. He didn't do so because he viewed FDR "with almost religious awe", as Anthony Eden once claimed, but out of "supremely prudent recognition of necessity", as historian Max Hastings wrote in his 2009 book "Finest Years."
"In no aspect of his war leadership did the prime minister exercise a more steely self-discipline than in this relationship," Hastings writes. "'My whole system is founded on friendship with Roosevelt,' he told Eden later. He knew that without the president's goodwill, Britain was almost impotent. He could not afford not to revere, love, and cherish the president of the United States, the living embodiment of American might." In facing a cruel and ruthless enemy that Netanyahu often compares to Nazi Germany, this is the one crucial historical lesson that Netanyahu, despite his admiration for Churchill and for reasons that remain unfathomable, prefers to ignore.
Click the alert icon to follow topics:
ICYMI
Ken Burns' Brilliant 'The U.S. and the Holocaust' Has Only One Problem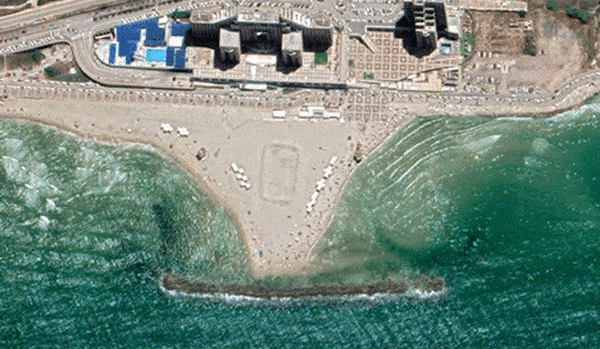 Facing Rapid Rise in Sea Levels, Israel Could Lose Large Parts of Its Coastline by 2050
As Israel Reins in Its Cyberarms Industry, an Ex-intel Officer Is Building a New Empire
How the Queen's Death Changes British Jewry's Most Distinctive Prayer
Chile Community Leaders 'Horrified' by Treatment of Israeli Envoy
Over 120 Countries, but Never Israel: Queen Elizabeth II's Unofficial Boycott