How a Former Netanyahu Aide Is Boosting Israel's Jewish Majority, One 'Lost Tribe' at a Time
Though little, if any, proof exists of their Jewish lineage, the Bnei Menashe of northeastern India are moving to Israel in large numbers thanks to an unprecedented government decision. Haaretz investigates how this unusual operation came about.
A member of the Bnei Menashe in India before moving to Israel
Credit: Michal Fattal
In October 2012, three months before Israel's last election, the Likud-led government headed by Prime Minister Benjamin Netanyahu took an unprecedented decision: It voted to allow a large group of individuals from northeastern India – not considered Jewish by law – to immigrate to Israel and undergo conversion upon arrival. Exactly a year later, the next government formed by Netanyahu voted to bring in an even larger group.
All told, nearly 1,000 members of the Bnei Menashe ("Sons of Manasseh") community have arrived in Israel over the past two years. They joined about 1,500 others already living in the country – many of them in West Bank settlements – who had arrived in trickles over the years. Another large group is expected to arrive this year, in accordance with the same government decision.
Operation Menashe, as it has been called, has been overwhelmingly portrayed in the local media as an inspiring story of a "lost tribe's" return.
Yet an investigation by Haaretz reveals that this operation – spearheaded by an individual who views Israel's Arab minority as a demographic threat and advocates using unconventional means to boost the country's Jewish population – has been fraught with questionable government decisions, an ambiguous rabbinical ruling and potential conflict of interest. Moreover, the parties responsible for ensuring that these new immigrants are integrated smoothly into Israeli society seem to have dropped the ball, according to community insiders, creating a disenfranchised and disillusioned community.
The organization leading this effort, Shavei Israel, was founded and is run by Michael Freund, an American immigrant who served as an aide to Netanyahu during his first term in office in the late 1990s.
The rabbinical ruling on which it relied, reportedly issued in 2005 by former Sephardi Chief Rabbi Shlomo Amar, was said to have determined that the Bnei Menashe were "seed of Israel" – a term broadly used to describe individuals who would not be considered Jewish according to religious law (halakha), but who have proven Jewish ancestry and roots and can, therefore, immigrate to Israel.
But a government document obtained by Haaretz offers a surprising revelation: No such ruling was explicitly made.
This document, prepared by the Interior Ministry, states categorically that Rabbi Shlomo Amar ruled that the Bnei Menashe are not "seed of Israel," according to the accepted halakhic definition of the term, and have no proven Jewish ancestry. Amar confirmed to Haaretz that this was indeed his ruling.
Yet at the time, Amar's 2005 ruling was hailed in the press as "historic," with Freund describing it in one news report as "the breakthrough we have been waiting for."
However, the government, led at the time by Ariel Sharon, did not support the mass immigration of the Bnei Menashe. It was only after Netanyahu returned to the Prime Minister's Office for his second term, in 2009, that Freund found a government receptive to his cause and willing to take action.
Almost three years ago, Shavei Israel succeeded in convincing the government to resume immigration of the Bnei Menashe after a hiatus of five years – and on a much larger scale than ever before. The move required special government permission, because the Bnei Menashe don't qualify as Jews under the Law of Return and are, therefore, not eligible for automatic citizenship.
Both that decision and the decision to transfer responsibility for the welfare of the immigrants to a private organization during their initial absorption period – rather than the Jewish Agency and the Immigrant Absorption Ministry, which ordinarily handle such matters – represent major deviations from long-standing government policy and practice. In fact, Shavei Israel was able to secure 7 million shekels (about $1.8 million) in government funding for this purpose without going through the usual government tender requirement.
Freund, who is also a commentator for The Jerusalem Post, has urged the government in his columns to take a more "creative" approach to immigration, as he terms it, to guarantee that the Jews maintain their majority in the country. "The fact is that there are plenty of people out there in the big wide world who would like to move to Israel," he wrote in a September 2001 column. "The problem is that most of them are not Jewish. While many are no doubt motivated by economic reasons, there are countless others who are sincere in their desire to be Jews, and it is incumbent upon Israel to at least explore the possibilities that such populations present."
Referring specifically to the tribes of northeastern India, he wrote in the same column, "For a country struggling to find potential new sources of immigration, groups such as the Bnei Menashe and others like them might very well provide the answer."
'Seed of Israel' or not?
The Bnei Menashe, whose connections to the ancient Israelites have long been challenged by social scientists, had been immigrating to Israel in trickles for close to 20 years before the government headed by Prime Minister Ehud Olmert in 2006-2009 closed the country's gates to them. Two cabinet decisions taken in the past few years have allowed for the resumption of this immigration.
In October 2012, the cabinet approved a request from then-Interior Minister Eli Yishai to grant temporary residency visas to 274 members of the community so that they could undergo conversion in Israel. Exactly a year later, it approved a request submitted by his successor, Gideon Sa'ar, for another 899 visas to be allocated over a two-year period.
The background material provided to the cabinet ministers by the Interior Ministry ahead of the October 2013 vote states explicitly, "According to the ruling of Rabbi Amar, they [Bnei Menashe] do not comply with the halakhic definition of 'seed of Israel.' In other words, it is not possible to prove that the community is historically part of the People of Israel."
Narrowly defined, "seed of Israel" is a halakhic term that applies to anyone either born to a non-Jewish mother and a Jewish father, or having at least one Jewish grandparent. A Jew, according to halakha, is anyone born to a Jewish mother. The Chief Rabbinate of Israel allows for an expedited conversion process in the case of those defined as "seed of Israel." Several hundred thousands of immigrants from the Former Soviet Union were allowed into Israel under the Law of Return during the 1990s on that basis.
The term also has a broader definition that applies to anyone with demonstrated Jewish ancestry dating back several generations. It was this interpretation that provided the basis for the government decision to allow thousands of Falashmura – descendents of Ethiopian Jews forced to convert to Christianity in past centuries – to immigrate to Israel in recent years.
In response to a request from Haaretz for clarification, Rabbi Amar, who currently serves as the chief Sephardic rabbi of Jerusalem, confirmed in writing through an aide that while serving as Sephardic chief rabbi, he had indeed ruled that the Bnei Menashe were not "seed of Israel."
At the same time, he said, their high level of observance of Jewish law and custom demonstrated their "strong affinity to the Jewish people." There was no doubt, therefore, according to Rabbi Amar, that "their forefathers were among the exiles of Israel, for as our sages say, their end attests to their beginning."
The reason they could not be declared "seed of Israel," he wrote, was that their ancestors had lived in isolation for so many years.
Yet leaders of Shavei Israel, which had been aggressively lobbying the government and the rabbinical authorities to recognize the Bnei Menashe as part of the Jewish people, have tended to avoid this nuance, presenting Amar's ruling in far more definitive terms.
In 2010, Freund told the Knesset Committee for Immigration, Absorption and Diaspora Affairs that his organization had approached Rabbi Amar in 2004, with a request that he rule on the status of the Bnei Menashe and that a year later, the former chief rabbi ruled that the Bnei Menashe were indeed "seed of Israel."
Before that committee meeting, the Knesset Research and Information Center prepared a special background report on the Bnei Menashe. The report opens by noting that in 2005, Rabbi Amar recognized the Bnei Menashe as "seed of Israel." The source of this piece of information, according to a footnote in the report, is none other than Michael Freund.
In a column he published in The Jerusalem Post in June 2011, Freund reported on a briefing he delivered to the Ministerial Committee on Immigration and Absorption, headed at the time by Foreign Minister Avigdor Lieberman, on the status of the Bnei Menashe. "And rest assured, I told the ministers, the Bnei Menashe are our lost brethren," he wrote. "In March 2005, Sephardic Chief Rabbi Shlomo Amar recognized them as Zera Yisrael, or the 'seed of Israel,' and said they should be brought to the Jewish state." It was this same ministerial committee that eventually took a decision in principle to reopen Israel's gates to the Bnei Menashe, after they were closed by the previous government.
Asked to address the discrepancy concerning Rabbi Amar's ruling, Freund said in a written response, issued through his lawyers, that neither he nor any member of his organization had misrepresented it, citing a letter he had received from the former chief rabbi's bureau dated July 4, 2011. [That would be more than six years after the ruling was initially reported on – JM.] The letter notes that Freund had asked the former chief rabbi whether the Bnei Menashe could "conceptually and ideologically" be considered "seed of Israel," and that Rabbi Amar's response to this question was affirmative. However, the letter notes that the Bnei Menashe most certainly do not fit the halakhic definition of "seed of Israel." "Don't forget that halakhically, the term seed of Israel means the son of a Jewish father and non-Jewish mother, and beyond any doubt the Bnei Menashe do not fit this halakhic definition" it quotes Rabbi Amar saying.
In their response to Haaretz's queries, Freund's lawyers also said that in addressing the Knesset committee, he "did not pretend to present a halakhic stand on the matter and did not make a presentation as if there were a halakhic stand on the matter. " They also noted in their response that Rabbi Amar, in numerous instances, had expressed his great appreciation for Shavei Israel and its activities among the Bnei Menashe.
A rabbi with many hats
Among those who also helped spread the word that Rabbi Amar had deemed the Bnei Menashe "seed of Israel" was Rabbi Eliyahu Birnbaum, a judge on the Chief Rabbinate conversion courts. He also happens to work for Shavei Israel. Birnbaum is cited as the source of various stories that appeared in the press about Rabbi Amar's ruling in 2005. In an article he published in November 2007 in Makor Rishon, a Hebrew-language publication that caters to the Orthodox population, Birnbaum wrote, "The Israeli Chief Rabbi Shlomo Amar recognized the Jewish roots of the Bnei Menashe and their being seed of Israel."
Born in Uruguay, where he also served as that country's chief rabbi, Birnbaum has for many years been a judge on the Chief Rabbinate's conversion courts. He is also the founding director of several programs at the Ohr Torah Stone Yeshiva established by Rabbi Shlomo Riskin and located in the Jewish settlement of Efrat. The yeshiva's website, which details his professional experience, does not mention one important position he holds: Birnbaum is also the rabbi and educational director of Shavei Israel. His wife, Rabbanit Renana Birnbaum, is also on staff at Shavei Israel, serving as director of Machon Miriam, the organization's Spanish- and Portuguese-language conversion school in Israel.
In response to questions from Haaretz, Birnbaum said via email that he has been working with Shavei Israel since it was founded 12 years ago, on a voluntary basis.
Sephardi Chief Rabbi Shlomo Amar. (Photo: Emil Salman)
Asked to explain why he reported that Rabbi Amar had ruled that the Bnei Menashe were "seed of Israel," Birnbaum wrote: "I reported the conclusions regarding the Bnei Menashe in the way they were reported to me, to the best of my understanding."
In response to a question about why he himself had not set the record straight, Rabbi Amar responded, "We are not responsible for what they write, and it is not our job to speak in their names or to correct them."
Birnbaum was also asked about what could potentially be viewed as a possible conflict of interest in working both for the Chief Rabbinate and an organization that lobbies the government and Chief Rabbinate to recognize "lost Jews" like the Bnei Menashe. He responded that, in his view, there was no conflict because "there is no connection between my role as a rabbinic judge and decisions of principle taken by the Chief Rabbinate."
Also questioned about Birnbaum's possible conflict of interest, Freund responded through his lawyers that the Shavei Israel rabbi receives no salary for his work and provides help "out of a sense of mission and pure Zionism." They also noted that Birnbaum sits on the rabbinical conversion court for minors, "and to the best of our client's knowledge does not sit on the rabbinical court engaged in converting the Bnei Menashe." They said he had provided full disclosure about his activities to all the relevant parties.
An unusual government decision
As a rule, the Interior Ministry does not allow groups into Israel for the purpose of conversion, out of fear that some might exploit this opportunity to reap economic benefit. Under the Law of Return, Jews who immigrate to Israel are entitled to automatic citizenship and a sizable package of benefits.
This is likely the first and only time the government has allowed and even provided finance for the mass immigration of a large community whose members do not qualify as Jews under the Law of Return, nor do they have proven Jewish ancestry according to the broader definition of "seed of Israel."
So why did the Interior Ministry appear to bend the rule in the case of the Bnei Menashe? Spokeswoman Sabine Hadad issued the following response: "The person who made the recommendation was Rabbi Amar. The interior minister submitted the request because immigration comes under our jurisdiction, but I promise you that the person responsible is Rabbi Amar."
Asked whether the Interior Ministry has any criteria of its own for determining which groups are permitted to immigrate to Israel, she answered, "It's the Prime Minister's Office that coordinates all this."
The Prime Minister's Office referred all questions on the matter back to the Interior Ministry.
The background material provided to the ministers before they voted in October 2013 included a section of explanation from the Interior Ministry, in which it is clearly stated that, according to Rabbi Amar's ruling, the Bnei Menashe are not "seed of Israel" and have no proven Jewish ancestry. While it is not clear whether any of the ministers read this material, what is certain is that they went ahead and approved plans to bring 899 members of the community to Israel nonetheless.
To understand the extent to which the government deviated from long-standing policy in the case of the Bnei Menashe, it's worth drawing a comparison with the Falashmura.
In the case of the Falashmura, the government ruled that only those members of the community who could prove they were descendants of Jews forced to convert would be eligible to immigrate to Israel. The Bnei Menashe, however, are unable to prove this kind of Jewish lineage. The Falashmura were required to undergo conversion upon arriving in Israel, as the Bnei Menashe are.
In the case of the Falashmura, it was a private organization – NACOEJ (North American Conference on Ethiopian Jewry) – that received authorization from the government to compile lists of candidates for immigration among the group. But it was the Interior Ministry that ultimately determined whether those on the list were eligible to immigrate.
In the case of the Bnei Menashe, however, it is representatives of Shavei Israel and the Chief Rabbinate that make that decision, according to a spokeswoman from the Immigrant Absorption Ministry. Although Shavei Israel is the only organization with representatives on the ground in northeastern India preparing the Bnei Menashe for aliyah, Freund denied that it had anything to do with compiling these lists. "The organization does not and never had the authority to determine eligibility for immigration to Israel," he said, insisting that it was the government of Israel that determined eligibility. The Interior Ministry maintained, however, in response to a question from Haaretz, that in the case of the Bnei Menashe, it does not determine eligibility.
In the case of the Falashmura, it was the Jewish Agency that was charged with the logistics of bringing the immigrants to Israel and held responsible for their welfare as soon as they arrived. In the case of the Bnei Menashe, both these functions are filled by Shavei Israel, which also pays for the flights of the immigrants. According to the government decision taken in 2013, Shavei Israel is only officially responsible for the welfare of the Bnei Menashe for a period of roughly three months in Israel, until they pass their conversion tests and obtain new immigrant status. After that period, they are effectively left to their own devices and do not receive extra support from the Jewish Agency, as do other immigrant groups deemed to have special needs.
Exemption from government tender
Because the Bnei Menashe do not qualify as Jews under the Law of Return, when they first arrive in Israel they are not eligible for the usual package of benefits provided to new immigrants.
Recognizing their need for basic assistance during this interim period, the cabinet, in its most recent decision of October 2013, agreed to allocate 7 million shekels to help ease the transition. This funding, according to the decision, would be contracted out to a service provider through a tender issued by the Immigrant Absorption Ministry.
But Shavei Israel was awarded the contract, after the treasury agreed that it be exempted from the tender. An Immigrant Absorption Ministry spokeswoman explained, "The ministry published its intention [on the appropriate treasury website page], and no responses were heard from other organizations that may have thought they could provide such a service." She defended the request for a tender exemption, saying, "Shavei Israel has for years been the only organization that tends to the needs of the Bnei Menashe, starting from when they are in India." She also noted that Shavei Israel had agreed to put up matching funds of 7 million shekels.
In response, Freund's lawyers said their client was awarded the contract without a tender because it was the only organization that had agreed to enter into a joint venture with the State of Israel in this operation by offering matching funds. "It should be clarified and stressed," they said, "that before entering into a contract with the organization, the tender committee and the treasury published several announcements to the public regarding the future contract, in which they requested offers from other parties interested in entering into a joint venture with the State of Israel for the purpose of absorbing the Bnei Menashe."
Bnei Menashe arriving in Israel in 2006. (Photo: Dan Keinan)
Yet Micha Gross, the director of Amishav, another organization with considerable experience working with the Bnei Menashe, told Haaretz that he was not aware that the Immigrant Absorption Ministry had considered publishing a tender and that "of course" he would have submitted a bid had he known.
Returning a 'Lost Tribe'
The Bnei Menashe can be traced to three different tribes that originally migrated from Burma (now Myanmar) and now reside in two northeastern Indian border states – Manipur and Mizoram. Among social scientists who have studied the community, it is widely believed that missionaries who converted them to Christianity in the 19th century were the ones who linked them to the Lost Tribes. DNA testing has not shown any concrete evidence that they originated in the Middle East.
It was Rabbi Eliyahu Avichail, the founder of Amishav, who "discovered" them more than 30 years ago, and he gave them the name they are known by today. An Orthodox rabbi, Avichail's great passion in life was finding "lost Jews," and he would travel the globe in search of them. In his travels, he observed that some of the traditions of these Indian tribes, such as the observance of three annual festivals and certain life-cycle practices, bore similarities to Jewish rituals, and that some of their folklore appeared to be based on biblical stories. He subsequently began converting them. Most of the Bnei Menashe he brought to Israel were moved to the West Bank and the Gush Katif settlement bloc in the Gaza Strip (before it was evacuated in 2005).
Freund, a former New Yorker with a similar passion for "lost Jews," joined Avichail's organization after he left the Prime Minister's Office in 1999. Not long thereafter, the two had a fall out and Avichail left the organization. Freund subsequently founded Shavei Israel.
Although Shavei Israel reaches out to "lost Jews" around the world, most of its efforts are focused on the Bnei Menashe.
The organization's single largest source of funding is Freund himself, who, according to its 2013 financial report, contributed from his own pocket close to half of the organization's 7.8 million shekel budget. The rest of its funding comes mainly from Christian evangelical groups, most prominently Bridges for Peace and the International Christian Embassy Jerusalem.
Thinking 'more creatively'
Freund, who began his career in Israel working as a press adviser to Netanyahu during his first term as prime minister, is married to the daughter of Pincus ("Pinky") Green, a billionaire commodities trader who, together with his former partner, the late Marc Rich, received a presidential pardon from Bill Clinton in 2001 after being indicted in the United States on charges of tax evasion. Green serves as one of Shavei Israel's funders. Freund lives in Ra'anana, north of Tel Aviv, with his family.
Politically, Freund belongs to the ideological right. In his Jerusalem Post columns, he has condemned the government for evacuating Gaza, lashed out against those who support a Palestinian state and praised the settler movement.
In his September 2001 column for The Jerusalem Post, he also spelled out his motivations for working with so-called "lost Jews": "It seems fair to say that, aside from the danger posed by non-conventional weapons in the hands of Israel's neighbors, the issue of demography might very well be the greatest threat to the future of Israel as a Jewish state," he wrote. "As the percentage of Jews continues to decline, it will grow increasingly difficult for Israel, as a democracy, to ignore mounting calls by its Arab minority for cultural autonomy and perhaps even self-rule. And if the day were to come when Arab Israelis could elect more representatives to the Knesset than Jewish Israelis, the Jewish identity of the State would be in grave doubt."
In the piece, Freund noted that the pool of potential immigrants from the Soviet Union was drying up, and there was little reason to expect a wave of mass immigration from the West. "While Israel must certainly continue to promote immigration, both as a means of achieving personal Zionist and Jewish fulfillment and as a national responsibility," he wrote, "it must also begin to think more creatively about how to address the ongoing erosion in the country's Jewish demographic profile."
The recent Bnei Menashe arrivals have not been dispatched to settlements in the West Bank but rather to locations in northern Israel, among them mixed Jewish-Arab towns like Acre and Upper Nazareth, where right wingers tend to perceive an "Arab threat" to the local Jewish population. Through his lawyers, Freund noted that the Bnei Menashe are settled in locations "in accordance with an organized plan of the Immigrant Absorption Ministry." The ministry, in response, said it had no such plan. "We let them go wherever they want with our blessing," it said.
Before Freund found a government willing to embrace his plans to resettle large numbers of the Bnei Menashe in Israel, it seemed he would often use his column in The Jerusalem Post to settle scores with members of previous governments who did not.
In 2006, for example, when the late Ze'ev Boim of the centrist Kadima party, then serving as immigrant absorption minister, blocked a group of Bnei Menashe from coming to Israel, Freund called the decision "illegal" and "immoral," and threatened to sue him.
A year later, Freund's target was Interior Minister Meir Sheetrit, who imposed a complete ban on Bnei Menashe immigration. In his column, Freund labeled Sheetrit's move "post-Zionism of the ugliest sort, tinged by prejudice and sheer ignorance," and delivered the following warning: "I'd like to put Mr. Sheetrit and his colleagues on notice. The Divine process of Israel's return to Zion is far greater than any single person or even government, and no human power can stand in its way."
Asked how he explained this opposition to bringing the Bnei Menashe to Israel, Freund responded that in the past some ministers had opposed his plans for either ideological reasons or because they were unfamiliar with the community. Today, however, he said, the issue was a "matter of consensus."
"There is wide national support that spans the political spectrum – including the coalition and the opposition, religious and secular – and there is not and cannot be any reason for anyone to oppose bringing the Bnei Menashe to Israel," Freund said through his lawyers.
Freund was last year's recipient of the Moskowitz Prize for Zionism (also known as the "Lion of Zion Award"), established by the American billionaire and right-wing activist Irving Moskowitz, who contributes heavily to the settler movement.
The director of the Moskowitz Prize committee, political strategist Ruth Jaffe Lieberman, also serves on the board of Shavei Israel. Asked if there might be a conflict of interest in her filling these two functions, she responded, "During the talks about Michael Freund, I removed myself from the discussions. And I didn't cast a vote."
'No money for food'
Freund maintains that the Bnei Menashe have integrated remarkably well into Israeli society, despite coming from a remote part of the world and having been raised in a very different culture. As he wrote in a piece published on the Shavei Israel website, "They live observant lifestyles, volunteer for combat units in the Israel Defense Forces, and work hard to support themselves and their families. Only 4-5 percent are reliant on social welfare benefits, which is half the national average."
But interviews with members of the community and people familiar with their plight reveal a different picture. It is a picture of a community that has seemingly fallen through the cracks and been left largely to fend for itself, they say. Members of the Bnei Menashe community say they fear that if they speak out, it could affect the chances of their relatives being placed on the lists of those deemed eligible for immigration to Israel. And that, along with Shavei Israel's successful public relations campaign, may explain why most Israelis are likely unaware of their true predicament.
More than 2,500 Bnei Menashe live in Israel today. According to insiders and others familiar with the community, poverty and alcoholism are widespread among these immigrants, and their children tend to lag behind in school.
Because they are not eligible for immigrant benefits when they arrive in Israel, most of the adults immediately look for work and, therefore, have no time to learn Hebrew.
The Knesset Research and Information Center report published in December 2010 cites a study by researchers at the Emek Yezreel College, which found that most Bnei Menashe find employment quickly, but only in minimum wage and under minimum wage jobs. The study also found that the Bnei Menashe tended to keep to themselves and not mix with other sectors of Israeli society.
The Bnei Menashe Council, a grassroots leadership group that was defunct for many years, has recently been revived and is trying to raise money to address these problems.
Since immigration resumed two years ago, Shavei Israel has been providing the new arrivals with housing at its own privately run absorption centers, while they study for their conversion exams. It also gives them limited financial assistance during this period. After they complete the process, the converts are handed over to Garinim Torani'im – groups of young Orthodox families who try to affect religious and social change in disadvantaged communities.
On a recent visit to such a group in Upper Nazareth, members of the Garin Torani were observed scurrying about, trying to find space at the local school for the 14 new Bnei Menashe children who had just arrived in town. For lack of a better alternative, the children were put into a windowless shack in the courtyard that also serves as a shelter. A young bearded teacher was using space in one of the administrative offices to teach a few of the newcomers basic Hebrew and Torah.
This Garin Torani recently had 30 newly converted Bnei Menashe families put under its care by Shavei Israel, reports Chanan Ziderman, a nonprofit consultant recently retained by the Bnei Menashe Council to help with fundraising efforts. "There was nothing to eat, so I just gave them my credit card and told them to buy pizza," he said.
It is not only the newcomers who are struggling. "It would not be an understatement to say we are the weakest and most miserable community in Israel," said Isaac Thangjom, a member of the Bnei Menashe who immigrated to Israel in 1997 independently.
Four years ago, when the Knesset Committee for Immigration, Absorption and Diaspora Affairs visited Kiryat Arba in the West Bank, its members heard from the mayor and his aides about the many problems facing the Bnei Menashe community. More than 700 of them resided there at the time – one of their largest bases in the country.
According to the official protocol of that visit, the mayor reported on cases of two and three Bnei Menashe families living in one small apartment, while aides noted that schools and nurseries in Kiryat Arba were being stretched to the limits and could not provide Bnei Menashe children with the special help they needed learning a new language.
To quote an activist in the Bnei Menashe Council, who today lives in Nitzan after being evacuated from Gush Katif nine years ago (and who asked that his name not be published), "Our people are in a bad way, but they are very afraid to complain."
Responding through his lawyers, Freund said, "Every immigrant experiences difficulties coming to a new country, and it doesn't matter if the immigrants come from Manhattan, Marseilles or Manipur."
Shavei Israel, he added, was in daily contact with social workers and municipal officials, and, to the best of the organization's knowledge, most of the Bnei Menashe experienced a successful absorption in Israel – "among other things, thanks to the personal support, spiritual guidance and economic assistance of the organization."
In their response, the lawyers also noted that Shavei Israel had no legal responsibility to support the Bnei Menashe after they received their immigrant status. Despite that, it did provide certain members of the community with academic scholarships and job training courses. In addition, it dispatches support staff to several towns to assist with absorption.
Amishav's director, Gross, said the reason the Bnei Menashe have not spoken up about their living conditions is that they apparently fear it could affect their chances of being reunited with their relatives. "One of the things that's important to the Bnei Menashe is that relatives of theirs who are still in India can come here," he noted.
Shavei Israel is now campaigning to bring the 7,000 remaining Bnei Menashe to Israel, along with thousands of other so-called "lost Jews."
"Mr. Freund believes with all his heart that these Bnei Menashe deserve to come to Israel, and he will therefore continue to work toward that, including financing this activity – without any intent to profit or gain personal benefit," his lawyers said.
Click the alert icon to follow topics:
ICYMI
Ken Burns' Brilliant 'The U.S. and the Holocaust' Has Only One Problem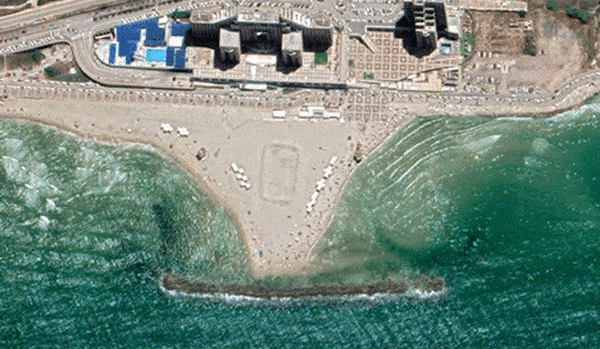 Facing Rapid Rise in Sea Levels, Israel Could Lose Large Parts of Its Coastline by 2050
Lapid to Haaretz: 'I Have Learned to Respect the Left'
The Mossad's Fateful 48 Hours Before the Yom Kippur War
As Israel Reins in Its Cyberarms Industry, an Ex-intel Officer Is Building a New Empire
How the Queen's Death Changes British Jewry's Most Distinctive Prayer