Six Times That U.S.-Israel Ties Hit Rock Bottom
Think relations between Washington and Jerusalem are bad now? They are, but they've been in crisis before, too.
Prime Minister Benjamin Netanyahu and U.S. Secretary of State John Kerry.
Credit: Moti Milrod
The big question on everyone's lips is "Will he or won't he?" The he in question is Prime Minister Benjamin Netanyahu, and the thing everyone is wondering whether he will go through with is his speech to Congress, slated for March 3. Many people think Netanyahu shouldn't address the U.S. legislature on the dangers of a nuclear Iran, especially so close to the Israeli elections and against the wishes of the Obama administration.
Even those who think it's a good idea can't deny that this move isn't doing any favors for U.S.-Israel ties, Israel's bipartisan base in Washington, or the acrimonious Obama-Netanyahu relationship. Sen. John McCain, the Arizona Republican, said recently that ties have "never been worse." This is not the first time such a phrase has been uttered by people on both sides of the Atlantic. Here are six instances when the special relationship has hit rock bottom:
Eisenhower and the Suez ultimatum
During the 1956 Suez Crisis, President Dwight D. Eisenhower was about as tough on Israel as he could be. After Egyptian President Gamal Abdel Nasser nationalized the Suez Canal in July that year, the British and the French colluded with Israel to take control of the strategic waterway. According to the plan, Israel would move against Egyptian forces in the Sinai, giving Britain and France an excuse to invade, too, and take the canal.
By November 5, the three countries were on Egyptian territory. The U.S. strongly disapproved. After Egypt's forces were defeated, they blocked the canal, and the U.S. - as well as Russia and the United Nations - put heavy pressure on them to withdraw. In a Cold War world, Eisenhower feared that the aggression would push the region closer to the Soviets. France and Britain withdrew on November 7, but Israeli Prime Minister David Ben-Gurion refused to leave with no Israeli conditions being met.
Dwight D. Eisenhower and Gamal Abdel Nasser. Photo by AP.
An October 30 draft Security Council resolution was vetoed by the U.K. and France, while the UN General Assembly adopted a resolution calling for a cease-fire and withdrawal of troops. But Israel continued to refuse. In the end, Eisenhower threatened to cut off private donations to Israel, along with other measures, including ending military assistance. With the threat of sanctions, Israel's troops left in March 1957.
The 1975 reassessment of relations
Prime Minister Yitzhak Rabin with former U.S. Secretary of State Henry Kissinger, at the White House, in September 1974. Photo by GPO
After the October 1973 Yom Kippur War, the U.S. was mediating between Israel and Egypt, trying to prevent further conflict. Israel's troops were still in the Sinai Peninsula in 1974, and Secretary of State Henry Kissinger was pushing for them to withdraw completely. To get this passed by the Knesset, then Prime Minister Yitzhak Rabin told Kissinger that Egyptian President Anwar Sadat would need to agree to conditions that Cairo saw as tantamount to a peace treaty.
With the Sinai still in Israeli hands, Sadat was unwilling to agree and the negotiations collapsed. The Ford administration thought Israel's demands were unreasonable and, at least in private, Kissinger blamed Israel for the breakdown. What followed was a reassessment of America's Mideast policy, lasting from March 1975 until the end of the summer. Arms deliveries to Israel were frozen and Kissinger told all departments to put Israel "at the bottom of the list." A pro-Israel Senate, however, led them to ease up on the reassessment. Ultimately, Israel and Egypt signed an interim peace agreement, Sinai II, on September 1.
The Siege of Beirut
Ronald Reagan (left) and Menachem Begin. Photo by GPO
Ties between Washington and Jerusalem were put to the test during the first Lebanon war in 1982. Israel's invasion of its neighbor to the north came in response to an assassination attempt on its ambassador in London, attributed to the Palestine Liberation Organization. At the time, the PLO was based in West Beirut. President Ronald Reagan appealed to Prime Minister Menachem Begin for restraint in Operation Peace for the Galilee.
Following air strikes on Lebanon in early June, however, Israeli troops went in on the ground to push PLO militants back from the border and went on to besiege the capital. The U.S. dispatched a special envoy to try to end the hostilities, but ties became increasingly strained as the siege continued through intermittent cease-fires and a heavy civilian death toll.
The U.S. urged Israel to lift the siege. On August 1, ahead of a meeting with Foreign Minister Yitzhak Shamir, Reagan told reporters that "the bloodshed must stop," adding that "I lost patience a long time ago." At the meeting, Reagan told Shamir that Israel was "stretching the definition of defensive action." Still, the U.S. vetoed a Soviet resolution in the UN Security Council calling for an international embargo on military aid to Israel.
Then, on August 10, Defense Minister Ariel Sharon ordered the largest bombardment of the city so far, killing hundreds, without permission from Israel's cabinet. A furious Reagan phoned Begin and demanded an end to the attack. In the end, the U.S.-brokered negotiations secured the evacuation of PLO leaders and members and Syrian troops from the city, and an international force oversaw the pullout. One year earlier, Reagan had also been furious with Israel over its raid on Iraq's Osirak reactor. Then, the U.S. voted to condemn Israel at the Security Council and temporarily blocked the sale of four F-16s to Jerusalem as punishment.
The spy in the ointment
Convicted spy Jonathan Pollard, center, arrives at U.S. District Court in Washington in 2003. Photo by AP.
The Jonathan Pollard espionage scandal, also during the Reagan administration, put an enormous strain on relations. An American Jew, Pollard was charged with providing classified information to Israel while working for the U.S. Navy as a civilian intelligence analyst. After his 1985 arrest outside Israel's U.S. embassy, Washington was furious.
Not only was the espionage undertaken by a close ally, but Israel had used a U.S. citizen to do so. In addition, with Israel being such a major recipient of U.S. aid, Jerusalem seemed deeply ungrateful for American support. At first, Prime Minister Shimon Peres's government denied it knew of Pollard's activities, saying it heard the news with "shock and consternation."
A few days later, it said it was investigating and apologized if any spying had indeed occurred. The Israeli leadership maintained that it had not been aware of Pollard's activities. The Reagan administration demanded that Israel apologize and return any classified documents in its possession. It also started its own inquiry and said it would limit exchanges of intelligence in the aftermath. In 1987, after Pollard received a life sentence and his wife, Anne Henderson-Pollard, was also sent to prison, Israeli leaders apologized for the "regretful mistake."
It was only in 1998, however, that Israel officially admitted that Pollard was working as an Israeli agent. Since then, Israel has made numerous pleas for his release, but the U.S. has refused. He was granted Israeli citizenship in 1995.
The White House phone number and the loan guarantees
Former President George H.W. Bush, left, and former Secretary of State James A. Baker III, 2011. Photo by AP
"I have to tell you that everybody over there should know that the telephone number is 1-202-456-1414. When you're serious about peace, call us.'' Secretary of State James Baker III's invitation to phone the White House was one of the United States' sharpest public rebukes to Israel.
Appearing before the House Foreign Affairs Committee in June 1990, Baker said the Bush administration was sick and tired of intransigence on all sides in the Israeli-Arab conflict, but the phone number was directed at Israel. He was answering a question about whether the U.S. could start afresh with new Prime Minister Yitzhak Shamir; his Likud party's opposition to Baker's peace initiative had led to the collapse of the previous coalition that March. Blow-ups between Bush and Shamir continued.
The following year, an impending Israeli request for $10 billion in loan guarantees to provide housing for new Soviet immigrants led to a 16-month standoff. It was just after the first Gulf War, and the U.S. was working hard to convene an international peace conference. Bush didn't want to guarantee the loans unless Shamir promised not to build the housing over the Green Line, and he wanted to delay debating the issue so as not to risk the Madrid Conference and U.S. credibility as a mediator.
Bush was smarting from a similar incident in October 1990. Washington had guaranteed loans to Israel for the same purpose, with the same conditions, but Israel had used the money to build settlements. Bush appealed to Israel to delay its request.
In the meantime, Israel announced settlement construction and stalled on confirming its participation in the conference. On October 2, the Senate granted Bush a delay on discussing the loans, despite lobbying from U.S. Jewish groups, and Israel agreed to participate in the conference on October 30. The loan guarantees were eventually issued in August 1992, to newly elected Prime Minister Yitzhak Rabin.
'The 35-year low'
Prime Minister Benjamin Netanyahu and U.S. Secretary of State John Kerry
Since Netanyahu became prime minister for a second time in 2009, there have been a number of low points in ties between Israel and its greatest ally, aside from the most recent debacle about the premier's planned speech to Congress. In March 2010, for instance, relations soured when Israel's Interior Ministry announced settlement construction in East Jerusalem as Vice President Joe Biden arrived for an official visit.
Biden, in Jerusalem to try to persuade both sides to restart talks, issued a condemnation. About a week later, Israel's then ambassador to the U.S., Michael Oren, told Israeli consuls that the crisis in relations was the most serious since 1975. And last January, Defense Minister Moshe Ya'alon was quoted as calling Secretary of State John Kerry "obsessive and messianic" in his efforts for peace. Adding insult to injury, Ya'alon said he hoped Kerry "gets a Nobel Prize and leaves us alone." The remarks raised hackles all around.
Then, in March, the defense minister once again upset the Americans with criticism of U.S foreign policy. Ya'alon felt the full brunt of the effect of his words in October 2014, when he visited Washington to meet with Secretary of Defense Chuck Hagel, and the U.S. administration did not grant him meetings with other senior officials, apparently diplomatic payback for the Kerry remarks. And lest we forget, in that same month an anonymous U.S. administration official didn't mince his words regarding Netanyahu. Speaking with Jeffrey Goldberg of the Atlantic, the official called the Israeli prime minister a "chickenshit."

Click the alert icon to follow topics:
SUBSCRIBERS JOIN THE CONVERSATION FASTER
Automatic approval of subscriber comments.

NOW: 40% OFF
ICYMI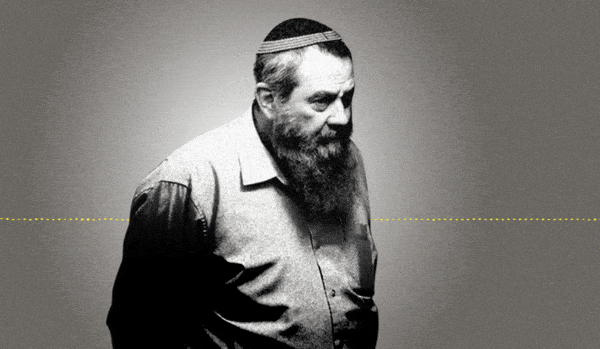 Jewish Law Above All: Recordings Reveal Far-right MK's Plan to Turn Israel Into Theocracy
Why I'm Turning My Back on My Jewish Identity
Down and Out: Why These New Immigrants Ended Up Leaving Israel
The Reality Behind 'The White Lotus' Sex Work Fantasy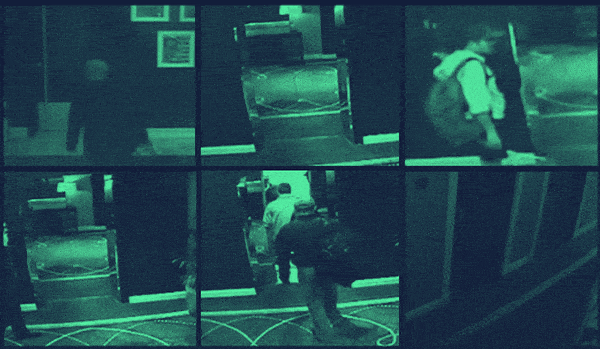 This 'Dystopian' Cyber Firm Could Have Saved Mossad Assassins From Exposure
Comeback Kid: How Netanyahu Took Back Power After 18 Months in Exile