Netanyahu's Cossack-inspired Election Slogan: 'Smite the Leftists and Save Israel!'
Anti-Zionist saboteurs are a closed clique of detached elitists who conspire with foreign enemies to stick knives in the army's back - sound familiar?
Prime Minister Benjamin Netanyahu, February 8, 2015.
Credit: Alex Kolomoisky
If you like the New Israel Fund, you're toast. If you support J Street, you're out. If you've ever whispered a word of sympathy for conscientious objection or considered the pros and cons of boycotting settlements, you're done. If you vote for the Zionist Union, you're an anti-Zionist. If you read the wrong newspaper, you're suspect. If you think Obama is right and Netanyahu is wrong, you're a potential traitor and a self-hating Jew.
This has been the underlying theme of right-wing rhetoric in recent years, but it has escalated dramatically in this year's election campaign. In order to rally the troops and drum up support from their ideological base, Prime Minister Netanyahu and others of his ilk have concocted a supposedly insidious and treacherous campaign being waged by the left, in collusion with anti-Semitic Europeans and malevolent Americans, aimed at debilitating Israel and striking a blow for its enemies.
If the Cossacks cried, "Strike at the Jews and Save Russia," the right-wing's slogan is "Smite the leftists and save Israel." Carrying all the hallmarks of classic anti-Semitic rhetoric, leftist saboteurs are described as a closed clique with an elitist mentality, as Netanyahu said of the Israel Prize judges he summarily disqualified this week. They stick knives in the backs of Israeli soldiers (New Israel Fund), erode America's support for Netanyahu's policies (J Street), aid and abet Iran's nuclear program (Herzog), are funded and managed by hostile foreigners (leftist NGOs) and wield mysterious powers to manipulate the media (Yedioth Ahronoth).
They are the secular, godless cosmopolitans, your detached universalists, the very same leftists "who have forgotten what it is to be Jews" as Netanyahu controversially told a venerated aging rabbi 17 years ago. He later apologized, saying he had no intention of placing anyone outside the Jewish tent. But times have changed, and Netanyahu knows that in today's polarized politics and poisoned public atmosphere the same sentiment hardly merits a protest, while the electoral advantages of casting your political rivals as Vidkung Quislings and Benedict Arnolds have only increased with time.
It's a "my way or the highway" mentality, and "if you're not with us you're against us" approach. You can support Netanyahu, condone settlements, view Obama as a nemesis and Iran as an existential threat – or cast your lot with the rest of Israel's evil-wishers. When you vote for a party left of the Likud, according to this logic, you are, in fact, acting against Israel's better interests: there are no 50 shades of grey in this choice, only one binary option, black or white.
It isn't just a political ploy but part and parcel of the increasingly isolated and insulated worldview of many Israelis, led by and including Netanyahu himself. There is hardly any dissent in the prime minister's closest circles, only sycophants and yes-men with no urge to argue. It's a process that has spread far and wide in Israel and the Jewish world: rather than trying to embrace all Jews and Israeli supporters under one tent, critics and opponents are dismissed, distanced and cast aside. There is only one truth, it seems, and only one leader.
This is one of the backdrops to Netanyahu's decision to ignore the protests against his planned Congressional speech and to press ahead, come what may. When the only people you trust are those who agree with your every word, everyone else is automatically suspect, their motivations dubious, their intentions on trial. In fact, the moment you criticize Netanyahu, you are almost by definition exposing your malicious intentions, all the more reason for him to ignore you and go the other way. It's a vicious circle inside the echo chamber in which Israeli sentiments are forged and decisions increasingly made.
The traditional exclusionism directed at Israel's Arab minorities – see the "alarm" expressed this week at possibility that Arab MK would serve on the Knesset's Defense and Foreign Affairs Committee – is steadily spreading to include ideological enemies as well. Now the entire left, if you believe Netanyahu, is no longer worthy of being included in a coalition, even as a junior partner. Researchers have long established the close and direct links between a society's exclusionism, its perception of the threats facing it, its degree of religiosity and its willingness to adhere to authoritarian and, by definition, less democratic rule. In all four spheres, Israel is advancing apace.
The Israeli right, especially its religious components, are growing tired of the harping and badgering and arguing and debating that are part and parcel of a vibrant parliamentary democracy: for them, the rules of the game have grown stale. Their dream is to live in sweet harmony and in splendid isolation, in a place where excuses are no longer needed and explanations no more required; the March 17 elections will determine how quickly and how decisively their wish will come true.

Click the alert icon to follow topics:
ICYMI
The Artist Who Survived Auschwitz Thought Israel Was 'Worse Than the Concentration Camp'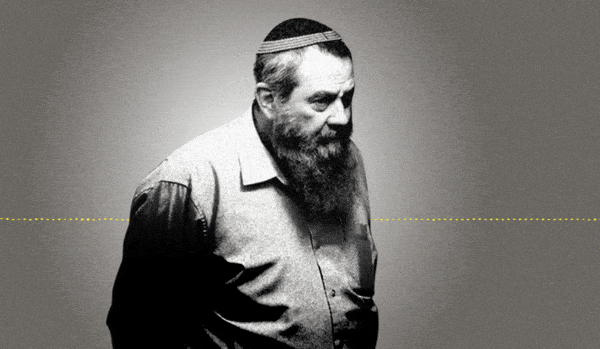 Jewish Law Above All: Recordings Reveal Far-right MK's Plan to Turn Israel Into Theocracy
Why I'm Turning My Back on My Jewish Identity
Down and Out: Why These New Immigrants Ended Up Leaving Israel
The Reality Behind 'The White Lotus' Sex Work Fantasy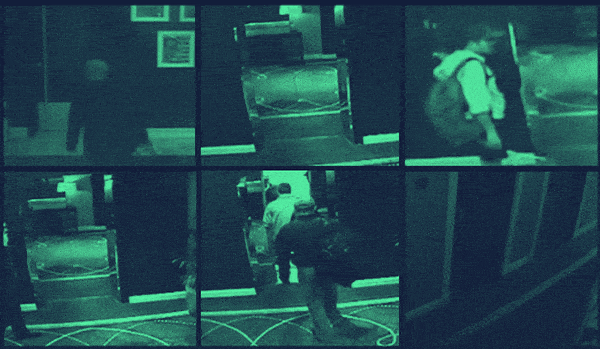 This 'Dystopian' Cyber Firm Could Have Saved Mossad Assassins From Exposure