Israeli Politicians Are for Sale. Who's Buying?
Foreign donors have been trying to 'buy' Israeli politics long before the right wing launched attacks on the left last week. And the right has been doing much of the selling.
A V15 protest in Tel Aviv. Likud claims it is breaking campaign-financing laws.
Credit: Ofer Vaknin
Last week, Israel's right wing discovered something egregious: Foreign groups and individual donors are funding political causes in the country, trying to influence local politics.
Naturally, members of the right were just outraged! "Millions of dollars whose source is left-wingers overseas," the Likud party claimed, "are now being poured into funding the campaign to bring down Benjamin Netanyahu and Likud."
"American campaigns in Tel Aviv are receiving outside funding from groups in the United Staes and extreme left-wing NGOs, in an attempt to foment a revolution," said Habayit Hayehudi MK Ayelet Shaked, in an interview with Channel 2's "Meet the Press."
Shaked conveniently forgot to mention, as did many of her cohorts on the right, that a great many of her own party's political donors are actually non-Israelis.
Nevertheless, they had a point: Israeli politics is being bought by foreign groups and individuals, each with their own interests. What they forgot to mention was that the right wing itself does much of the selling.
The leftist conspiracy
After weeks of embarrassing scandals, questionable decisions and disastrous PR, it seems Benjamin Netanyahu decided he wouldn't take it anymore. Israel's (still-very-popular) prime minister went on the offensive last week. The target: a left-wing NGO that tried – what nerve! – to oust him.
At a press conference, his Likud party promised a dramatic revelation: a left-wing conspiracy, backed by foreign funds, to unseat Netanyahu. Likud heavyweights such as MKs Miri Regev and Yariv Levin were the star performers, along with Netanyahu-confidante, attorney David Shimron. The subject of the press conference was V15 (Victory 2015) – an organization that aims to replace the country's leadership through a grass-roots campaign in which volunteers try to convince Israelis that right-wing governments have had their chance and failed.
V15, partnering with pro-peace organization OneVoice, claims that is not officially affiliated with any party. Its key message to voters is "replace the government," according to V15's Nimrod Dweck. But according to Likud's claims, its activities constitute nothing less than a clandestine attempt by "the extreme left" – backed by foreign businessmen like OneVoice founder Daniel Lubetzky – to campaign indirectly on behalf of Likud's left-wing rivals, Zionist Union and Meretz, thereby breaking campaign-financing laws.
Likud compared V15's involvement with the "NGO affair" of 1999, in which Ehud Barak was accused of violating campaign-financing laws by coordinating with several NGOs to campaign against Netanyahu (who was prime minister then also). Isaac Herzog – Barak's cabinet secretary at the time, who is today head of the Zionist Union ticket – chose to remain silent during the investigation, until it was ultimately closed due to lack of evidence.
Some pundits have even hinted at a direct involvement of the Obama administration in the Grand Left-Wing Conspiracy, due to the hiring of Obama campaign adviser Jeremy Bird by V15.
Likud's recent allegations caused an uproar and prompted V15 to file a police complaint against the party, which in turn made its activists file a complaint against V15. And while all of Likud's allegations were severe – though some, like the claim that V15 and OneVoice are financed by the New Israel Fund, were subsequently proved false – there was one that stood out.
This was the accusation that V15's activities are an attempt by foreign left-wing donors to illegally use their finances to influence Israeli politics, essentially "buying" the elections. This charge stood out, because ironically the person such claims are usually leveled against is Netanyahu himself.
The prime minister, after all, has a very close friend called Sheldon Adelson (who once said, "So Israel won't be a democratic state, so what?"), who established a freebie daily called Israel Hayom, which relates to Netanyahu as an infallible manifestation of divinity, and which has been described by right-wing politicians (and Netanyahu's cabinet ministers) Avigdor Lieberman and Naftali Bennett as "Pravda" and "the mouthpiece of one man."
To hear the Netanyahu camp talking about foreign donors, specifically American donors, trying to subvert Israeli politics is particularly funny, since all of Netanyahu's 29 donors during the most recent Likud primary were non-Israelis – 27 of them American.
In fact, a good number of right-wing politicians – whether Economy Minister and Habayit Hayehudi leader Bennett, Defense Minister Moshe Ya'alon (Likud) or MK Danny Danon (Likud) – received most of their primary donations from abroad.
Israeli law forbids campaign donations from donors who are not eligible to vote themselves, but allows donations from foreign citizens during primaries. Netanyahu, for instance, raised more than 1 million shekels during the Likud primaries, even though he ran as incumbent prime minister against a hopeless candidate in Danon.
So in terms of political donations, right-wing politicians accusing the left of accepting donations from non-Israeli donors is a serious case of the pot calling the kettle "financed by foreign bodies" black.
Not just a right-wing problem
Foreign meddling isn't just a problem of the Israeli right. The right wing may have inadvertently implicated itself with the attacks on V15, but it did have a point: Big foreign money is trying to shape Israeli politics, and has been doing so for a long time.
On top of Adelson, the quintessential foreign power broker, there are many other foreigners trying to influence the direction of Israeli politics. Austrian billionaire Martin Schlaff, for instance, has had long-standing ties to prominent Israeli politicians, most notably Avigdor Lieberman, Aryeh Deri and Ariel Sharon, and has been embroiled in some of their corruption scandals: In the case of Sharon, police investigators recommended that Schlaff be indicted on suspicion of bribing the former prime minister through his sons; in the case of Lieberman, Schlaff was suspected of funneling funds to a Cyprus company that Lieberman allegedly owned (the corruption charges against him were eventually dropped).
Over the years, Schlaff – who wouldn't visit Israel for a decade until state prosecutors announced in July that he is no longer wanted for questioning – has been considered one of the most influential kingmakers in local politics. Last September, during a secret diplomatic trip to Vienna, Lieberman took the time to meet with Schlaff, whom he regards as a good friend.
In recent years, more and more Israeli politicians – mostly from the right, but from the left as well – have been courting wealthy foreign backers to support their primary runs. Gradually, the role of big money from overseas has increased.
This, of course, goes well beyond campaign financing. The truth is, Israeli politics has long been swamped by foreign billionaires and foreign powers and foreign funds and foreign organizations, all trying to influence its direction – whether it's Netanyahu's foreign donors, left-wing organizations supported by foreign funds which promote democracy and human rights, right-wing organizations backed by evangelical Christians, European governments trying to steer Israeli policies in the right direction, or Qatar inviting Arab MKs to visit and funding their trip.
Israel is a small state that's being constantly moved by much bigger players. In the past decade, it has begun to like it, too. In the two years before the 2013 elections, more than half of the donations received by Israeli politicians came from foreign donors.
This has led to the increased influence foreign donors exert over Israeli politics. When an incumbent, popular prime minister feels the need to raise over a million shekels to run virtually uncontested in his party primary – that says something troubling about the role that foreign money currently plays in local politics.
And what it says is: The right-wing was right to fear for the integrity of Israeli democracy. That they noticed this in itself could have been a positive sign – if only they didn't neglect looking at themselves. If this was more than a cheap political ploy, it could have gone somewhere – perhaps leading to a reform that would undo some of the damage.
The right wingers may have been adept at diagnosing the sickness, but alas they aren't rushing to seek out a cure.
Click the alert icon to follow topics:
ICYMI
Ken Burns' Brilliant 'The U.S. and the Holocaust' Has Only One Problem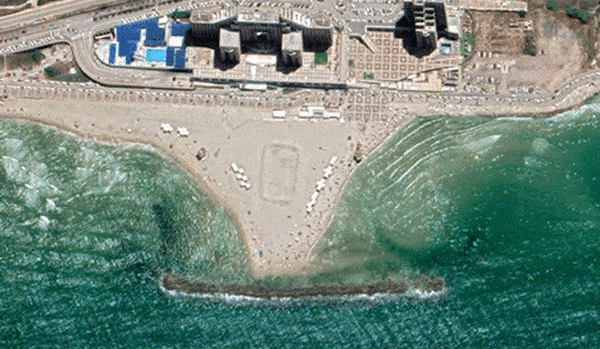 Facing Rapid Rise in Sea Levels, Israel Could Lose Large Parts of Its Coastline by 2050
Lapid to Haaretz: 'I Have Learned to Respect the Left'
The Mossad's Fateful 48 Hours Before the Yom Kippur War
As Israel Reins in Its Cyberarms Industry, an Ex-intel Officer Is Building a New Empire
How the Queen's Death Changes British Jewry's Most Distinctive Prayer