The Scandal-to-scandal (To Scandal) Guide to the Israeli Election, 2015
Accusations of embezzlement, illegal monitoring of opponents, meddling in U.S. politics, flawed primaries, mutual mudslinging and underhand recordings join the ever-growing list.
Cartoon
Credit: Amos Biderman
"Listen to something amazing," Yair Lapid, head of the Yesh Atid party, says as he faces the camera in a new campaign video. "Of all the big parties in the Knesset – Likud, Labor, Habayit Hayehudi, Shas, Yisrael Beitenu – we are the only party, the only one, where none of its leaders or members have ever been investigated, suspected of anything, detained, used the right to remain silent, been indicted or sat in prison. The only one. I can't believe I am listing this as an achievement," he says, while doing just that – and giving it as a great reason to vote for his centrist party.
Israeli politics and its politicians are awash with scandals, and not just of the graft persuasion referred to in the video. Since the March 17 snap election was announced in December – only two months ago – a plethora of new ones have emerged through a complicated tapestry of headlines and reports. Even for the most politically literate and tuned-in citizen it has been tough to keep up. Here is a brief guide to the whole, big mess.
Likud: primaries, exorbitance and, of course, Bottlegate
Scandal-wise, Prime Minister Benjamin Netanyahu has given his Likud party plenty of reasons to reach for a box of Advil. The recent "Bottlegate" saga, for one, has voters fuming. The PM's wife, Sara, is accused of pocketing cash from recycling bottles, with the rub being that these deposits are state property. We may even see a police investigation into Bottlegate. This affair came on top of other allegations of exorbitant spending by the couple on the likes of ice cream and alcohol. Last week, in fact, it emerged that Netanyahu's attorney, David Shimron, pressured the state comptroller not to release a long-awaited report on their spending because it might hurt Likud at the polls. Amid pressure, however, the comptroller will release his dossier on February 17.
It also turns out that Shimron asked the comptroller not to release the "Bibi-Tours" report. This relates to allegations of improper funding of flights for the Netanyahus when he was finance minister a decade ago. Damning excerpts of the draft, written two years ago, were published this week.
And it doesn't stop there. This week, Haaretz reported that the prime minister's bureau has for the past six years been using state employees to monitor media reports about the PM's political rivals and family, in breach of the rules.
Aside from the prime minister's troubles, however, Likud itself was mired in controversy over its primary vote, which saw two court-ordered recounts. These followed irregularities, errors and a spat between Knesset Member Tzipi Hotovely and former Shin Bet security service chief Avi Dichter.
And beyond all this is Netanyahu's upcoming United States Congress speech. The prime minister accepted an invitation from the Republicans to address Congress on the dangers of easing sanctions on Iran, against the express wishes of President Barack Obama. Israel-U.S. ties have never looked so bad, but at home it doesn't seem to have damaged Likud's standing in the polls. Despite the headaches, in Haaretz's latest poll Likud were on top with 25 seats.
The 'outing' of V15
The organization V15 (Victory 15) is trying to convince voters to oust Netanyahu, and Likud doesn't like that one bit. On Sunday, the party held a press conference in which it anointed the story as one of financial impropriety, with the title "The left-wing NGOs affair of 2015 – the V15 affair." V15, which is partnered with pro-peace organization OneVoice, is violating campaign finance laws in its bid to ensure the prime minister loses the election, Likud told reporters.
V15 has hired Jeremy Bird, national field director for Obama's 2012 reelection campaign. Likud petitioned he Central Election Committee to bar their efforts, accusing them of indirectly campaigning for Zionist Camp and Meretz, and "making criminal use" of large amounts of anonymous foreign donor funds from the U.S., Europe and the New Israel Fund. Likud also released a video, "The NGO affair 2015," that shows a keffiyeh-clad illustration making a V-for-victory sign next to a blood-red number 15. V15 denied the charges, and filed a police complaint against Likud for incitement. The New Israel Fund also demanded that Likud retract the claim that it is funding V15.
Netanyahu's lawyer Shimron apologized at a press conference for linking the groups. Still, that didn't stop Economy Minister and Habayit Hahudi leader Naftali Bennett and other Likud lawmakers from cancelling their participation in this month's Israel Democracy Conference sponsored by Haaretz, because the New Israel Fund is financing part of it.
The issue even crossed the Atlantic. Two Republican lawmakers asked the Obama administration to explain OneVoice's involvement in the election, given that it has received State Department funding. Whether Likud's accusations will hurt Zionist Camp remains to be seen. In the most recent polls they are floating between 23 and 26 seats, with an average of 24. Meretz, meanwhile, which dipped to four seats at the end of January, was back to five in Haaretz's latest poll.
Lieberman in a pickle
It almost seems like a lifetime ago, but it was only in December that the broad-ranging web of corruption involving senior members of Foreign Minister Avigdor Lieberman's Yisrael Beitenu party first became public. Over two dozen public figures, including former Tourism Minister Stas Misezhnikov and former Deputy Interior Minister Faina Kirshenbaum, were detained and questioned. Allegations include bribe-taking, embezzlement of public money, nepotism and illegal money transfers. Kirshenbaum has since resigned and declared that she will exercise the right to remain silent in the investigation.
Lieberman himself was not questioned by police, but this is an opportune moment to remember that just after the last election in 2013, he was on trial for fraud and breach of trust over the appointment of Israel's ambassador to Latvia. In any event, this latest graft affair was the biggest Israel Police corruption probe in years. The revelations have cost Lieberman's party dearly in the polls: Yisrael Beitenu, which had 13 seats in the last Knesset, is now averaging six seats.
The spiritual leader from beyond the grave
One of the big surprises of the past few months was former Shas leader Eli Yishai leaving his alma mater to form his own party, free from political rival and usurper, Shas chairman Aryeh Deri. The ultra-Orthodox politician's new party has been described as the address for right-wing Haredi Jews. True to form, Yishai's Ha'am Itanu last week teamed up with the extreme right-wing Otzma Yehudit to form the joint ticket Yahad (Hebrew for together), in a bid to pass the electoral threshold and get into the Knesset.
Even before that, however, in another bid to pry loyal voters from the Sephardi ultra-Orthodox party, Yishai released footage of deceased founder and party spiritual leader Rabbi Ovadia Yosef. In the tape from 2008, which aired on Channel 2, Yosef harshly attacks Deri to confidantes, saying he is too independent and that his criminal record – Deri spent 22 months in prison for bribe-taking when he was interior minister – would lose Shas votes. Not mincing his words in private, in fact, Yosef labeled Deri a "thief."
The tapes caused a political earthquake; many in ultra-Orthodox circles slammed Yishai for betraying Yosef's trust for political gain and airing dirty laundry in public. What followed was Shas' campaign to "restore" Yosef's legacy, Deri tendering his resignation to Shas and the party refusing to accept it. Deri was reinstated as party chairman in mid-January.
Around the time of the tape's release, Shas was polling at five Knesset seats, compared to the 11 seats it had in the last Knesset. In Haaretz's latest poll, the party is up to six. Yishai, meanwhile, is just about averaging above the electoral threshold in the polls.
Kafr Kana and the 'intelligent' Mizrahi soccer star
Last but not least is the right-wing Habayit Hayehudi, whose political wunderkind leader Naftali Bennett is no stranger to controversy. First up, we have Bennett's military record. In January, an article in Yedioth Ahronoth raised questions about his role in the deaths of 102 civilians in Kafr Kana during Operation Grapes of Wrath in Lebanon in 1996. This soon died down however, making way for another controversy that same week when a Habayit Hayehudi campaign video showed candidates discussing their mostly negative attitudes to gay marriage.
The next brouhaha came, surprisingly, from within the ranks of his loyal party. Bennett had picked former soccer star Eli Ohana for a reserved spot on his slate. The appointment of Ohana, an Israeli icon, a Mizrahi Jew long-associated with Likud and a supporter of Israel's 2005 withdrawal from Gaza, caused shock waves around the nation. It also seemed like a sure vote-winner. Members of the very right-wing and religious Habayit Hayehudi were furious, however, that Ohana had nabbed the plumb no. 10 spot.
When Ayelet Shaked, the party's secular Tel Aviv poster girl, defended Bennett's decision saying he "wanted to bring in a traditional Sephardi person who had a difficult childhood and succeeded," and adding, "I'm told he's intelligent," Shas labeled her a racist. In the end, Ohana quit. The party did see a drop in the polls after this, but they are still placing third, with an average of 13 Knesset seats.
Click the alert icon to follow topics:
SUBSCRIBERS JOIN THE CONVERSATION FASTER
Automatic approval of subscriber comments.

NOW: 40% OFF
ICYMI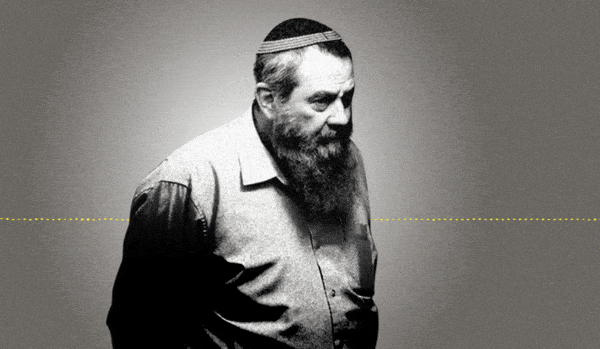 Jewish Law Above All: Recordings Reveal Far-right MK's Plan to Turn Israel Into Theocracy
Why I'm Turning My Back on My Jewish Identity
Down and Out: Why These New Immigrants Ended Up Leaving Israel
The Reality Behind 'The White Lotus' Sex Work Fantasy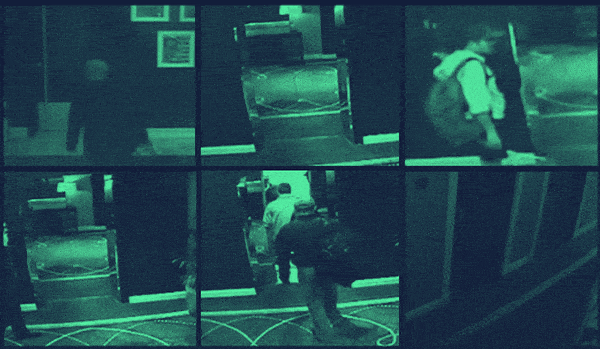 This 'Dystopian' Cyber Firm Could Have Saved Mossad Assassins From Exposure
Comeback Kid: How Netanyahu Took Back Power After 18 Months in Exile