This Was a Week of Victories for Women in Israeli Politics
The Labor Party and in Habayit Hayehudi both held primaries that sent charismatic female candidates to the upper reaches of their electoral lists; also, what good news did an American strategist give Herzog and Livni?
Illustration by Amos Biderman.
Stanley Greenberg is a Jewish-American political strategist and pollster, one of the best-known and most highly regarded in his field worldwide. He represents only left-liberal, social-democratic candidates and parties. He's worked with Bill Clinton, Tony Blair, Al Gore, John Kerry and Nelson Mandela. In Israel he was a major figure in the campaigns of Ehud Barak in 1999, Amir Peretz in 2006, and Shelly Yacimovich in 2013.
Although Greenberg is not taking an active part in the campaign of the Zionist Camp, he was asked recently by the party's leaders, MKs Isaac Herzog and Tzipi Livni, to check out the popularity of Prime Minister Benjamin Netanyahu.
Greenberg has developed a distinctive method to predict election results, called "warm and cold." He examines voters' attitudes toward a serving leader via the feelings they harbor toward him/her: Cold is negative, warm is positive. The lower the temperature, the more likely it is that the candidate will find himself out in the cold after the voting.
The study Greenberg conducted in Israel took three weeks, and the results were shown to only a few top people in the joint party, and are summarized here.
In June 1999, after Benjamin Netanyahu was trounced by Ehud Barak by an unprecedented majority in what was a direct election of the prime minister, some 44 percent of those polled had a cold feeling toward Netanyahu. In August 2005, after Netanyahu resigned as finance minister in Ariel Sharon's second government on the eve of the Gaza disengagement, Greenberg recorded a higher proportion: 53 percent were cold vis-a-vis Netanyahu.
In his January 2015 study, Greenberg found that Netanyahu is suffering from cold feelings on the part of 48 percent of the respondents. (This doesn't mean that 52 percent of the population feels warm about him; the remaining responses are divided among "warm" feelings, "don't know," "don't want to say" and so forth.) Greenberg's conclusion: A leader with this degree of chill is on the way out.
Herzog drew great encouragement from this, of course. He finds a consistency between the scientific datum and the good will being heaped on him in the street, including cries like, "Yallah, kick him out already."
But Herzog surely also understands the difference between now and 1999. Back then, after three years in which he had headed a narrow, right-wing, ultra-Orthodox, conflict-ridden government, which senior ministers abandoned in droves – Netanyahu was down and out, primed for defeat. Many Israelis enjoyed the luxury of casting one ballot for a former chief of staff, Ehud Barak, and the other for right-wing and ultra-Orthodox parties.
The situation today, however, is far more complex, because of the system, the blocs and the intrinsic difficulty a center-left leader faces in forming a coalition. Still, the optimism of the Zionist Camp in light of Greenberg's findings is understandable.
The party's hopes are based on moderate, "soft" or "light" Likud voters, as they're called, who at this stage haven't left their political home but might do so. And even if they don't vote for the Zionist Camp, they might cast their ballot for a "bridge" party, such as Moshe Kahlon's Kulanu, Avigdor Lieberman's Yisrael Beiteinu or Yair Lapid's Yesh Atid. Herzog will need at least two of them – the two largest parties – to form a coalition.
Herzog believes he will succeed, thanks to his political skills and proven abilities, despite the skepticism emanating from all sides. On Wednesday, after a talk he gave at a college, one student got up and said, apologetically: "You were here a year ago and said that you would head a political bloc and that Labor under you would get 20 seats and that you would form the next government. And we all laughed."
Well, Herzog probably thought to himself: Who's laughing at me now, eh?
Children's hour
The secret to understanding the extraordinary success of Shelly Yacimovich in the Labor primary this week, in contrast to the stinging failure of Eitan Cabel, lies in the party's convention a month ago, which approved the union with Livni's Hatnuah. The only speaker at that confab, other than Herzog, was Yacimovich. Her gushy speech in praise of Herzog and the union with Livni had a tectonic effect on Labor's members. In addition, the walls of internal party hostility and suspicion came tumbling down. Her path to the heart of the new camp was paved.
In the days that followed there were very visible shows of affection between Yacimovich and Herzog. The two met in his home and were photographed having coffee. He posted a supportive Facebook status, the flowers bloomed, the sun shone, and anyone who tried to find an iota of ill will between them failed. People in the camp of Cabel – who had been Herzog's chief ally in his run against Yacimovich for party leadership more than a year earlier – gritted their teeth. They couldn't figure out where this unexpected show of mutual fondness was coming from.
Knowing as we do now that beneath his geeky, uptight facade, Herzog is a meta-politician, sophisticated and foxy – we can assume that this rapprochement didn't come about because he was suddenly spellbound by the charms of his previously bitter foe. He knew what he was doing. Maybe he realized that without Yacimovich's consent and cooperation, his hands would be tied in the critical days after the election, when decisions will have to be made. Or maybe he had other motives.
Party veterans who encountered Yacimovich told her she reminds them of Shimon Peres after he lost the party leadership to Yitzhak Rabin in 1992. Following the initial shock, Peres came around, accepted the verdict, swore fealty to the new leader whom he'd loathed for years, went on the stump, and ran again as a rank-and-file member in the primary. His reward: a massive vote of confidence. After being eulogized, Peres finished first on the Knesset slate. Yacimovich told her young aides that she absolutely identifies with this analogy. Like Peres, she entered politics for the long haul; like him she won't be satisfied with one term, somewhat wobbly, as Labor head.
With every move she makes, Yacimovich will find herself confronting a vengeful Cabel, who fought her for top slot and ended up in sixth place. Cabel said Yacimovich's victory in battle presages her loss in the war, and that her first-place finish was a random event.
The new Labor list is packed with extraordinary people, high-quality and good-looking, too. It combines ministerial experience (Herzog, Livni, Peretz, Cabel, maybe also Shaul Mofaz) with successful young activist legislators (Itzik Shmuli, Stav Shaffir, Merav Michaeli, Miki Rosenthal). There are also quite a few new faces and a leading representative of the Arab community: the colorful, veteran sports broadcaster Zohir Bahalul, whose speeches in the Knesset are likely to be spectacular. And of course there's Prof. Manuel Trajtenberg, who has never been a minister, but managed a budget of billions at the Council of Higher Education. It's a team fit not only for the Knesset but for government.
There aren't that many really young people on the slate – Shaffir is 30, Shmuli 35 – but their high place on it lends the whole ticket a young feeling. "Kidsville," someone called the list. In fact, 90 percent of the candidates on the ticket are 50 or above.
For Likud campaigners, looking for a more persuasive platform than Netanyahu's well-worn promise to change the electoral system, the Zionist Camp slate – left-wing, yuppie, untried – is an opportunity to be seized. Indeed, quite a few on that slate would feel at home in Meretz or even Hadash, just as many Likud candidates might feel most at home in Habayit Hayehudi or to its right. But that means nothing: The squabbling between Likud and the Zionist Camp won't move Knesset seats from one party to the other. It's intended to build up the ticket in the "intra-bloc" arena, at the expense of Meretz and Yesh Atid on one side, and Habayit Hayehudi and Yisrael Beiteinu on the other.
Not so cool, not so hip
The slate of Habayit Hayehudi, which was almost finalized early yesterday after the primary in what used to be the National Religious Party, isn't exactly what Naftali Bennett promised or hoped for. He always thought the composition of his outgoing Knesset faction didn't reflect the identity and character of the party's constituency. In other words, that his MKs were for the most part too religious, too extreme, too obedient to rabbinical authority, and in general not cool and hip like him and like MKs Ayelet Shaked and Uri Orbach.
Bennett got only a little part of what he wanted. The top of the slate is almost the same as it was, other than the addition of journalist Yinon Magal, who was guaranteed the seventh slot on the joint list with the National Union. The secular folks Bennett wanted to see high up didn't get the votes. And Danny Dayan didn't get a realistic place at all.
There's no doubt that Ayelet Shaked made history this week: First place (after the leader) in the Habayit Hayehudi primary for a woman, and a secular woman at that, and a resident of Ramat Aviv, too – that is more thrilling than Stav Shaffir winning second place on the Labor slate. Within two years, Shaked, who was bureau chief of then-opposition leader Benjamin Netanyahu (and left bearing the scars of experiences related to the wife of the same opposition leader), became one of the most influential legislators in the Knesset. Bennett has earmarked her for a ministerial post in the next term, if Habayit Hayehudi is part of the government. It won't be easy for Netanyahu to see her at the cabinet table. And it won't be any easier in the residence on Balfour Street in Jerusalem.
Indirect approach
Moshe Kahlon gave 11 campaign-launching interviews on Wednesday. In his television appearances, he sometimes looked like a deer caught in a car's headlights. He's not cut out for this kind of marathon. He wasn't comfortable, it's not his turf – and it showed.
In his 10 years in the political arena, he has never experienced these prime-time situations, being courted assiduously by Israel's three TV channels as though he were president or prime minister. Some interviewers, who had taken flak for being too soft in a previous interview, with Netanyahu, arrived all fired up. And Kahlon, poor guy, paid the price.
Kahlon's need to break his long silence without insulting any media outlet is understandable; but the method chosen for him by his advisers is less so. In the past he went a long way by behaving differently: by being calm, lulling everyone, walking softly and garnering the votes as he stepped on a body or two – always affably and graciously.
The Kahlon way we are familiar with is the very embodiment of the indirect approach in politics. The format he chose to introduce himself to the public this week is the least suitable for him. He comes across better in informal conversations, in gatherings with a supportive audience, or in flattering television reports. Anything but sitting in an improvised, cold, alienating studio. His messages, too, were unclear. For some reason, Kahlon avoided true and trenchant criticism of Netanyahu, whose government and whose party he abandoned angrily.
Kahlon can legitimately ramrod the prime minister. Yair Lapid, who is competing with Kahlon for the same constituency, engages in Bibi-bashing every day, and according to the polls is profiting from it. If Lapid, who was part of Netanyahu's government until a few weeks ago, and was a partner to all its deeds and misdeeds, permits himself to flay the premier – why does our Kahlon squirm when asked about the leader's performance?
The Kulanu campaign was set to be launched yesterday evening in the banquet hall of Kibbutz Givat Brenner. Kahlon was to introduce the top 10 people on the slate. It's impossible not to say something about the farce involving Tsaga Malko, an Ethiopian woman and senior correspondent on Channel 1 News, whom Kahlon wanted to put in the No. 3 slot, after himself and Maj. Gen. (res.) Yoav Galant.
But this week, Channel 2 reported that Malko, a civil servant (Channel 1 is the state network), will probably not be able to run in the election, as she did not resign from her job in the Broadcasting Authority in time: A cooling-off period of 100 days is required before the election. Which raises the question: What in the blazes is going on in Kahlon's campaign headquarters? How did they miss that? Is anyone there actually reading the candidates' CVs?
Kahlon has been planning to form a party for the past two years, since he took a break from political life and left Likud. He had plenty of time. So far, it has to be admitted, what's going on in Kulanu seems amateurish. Kahlon has exactly two months to justify the tremendous hopes pinned on him by many people. On the one hand, that's an eternity; on the other hand, it definitely isn't.
Click the alert icon to follow topics:
ICYMI
Ken Burns' Brilliant 'The U.S. and the Holocaust' Has Only One Problem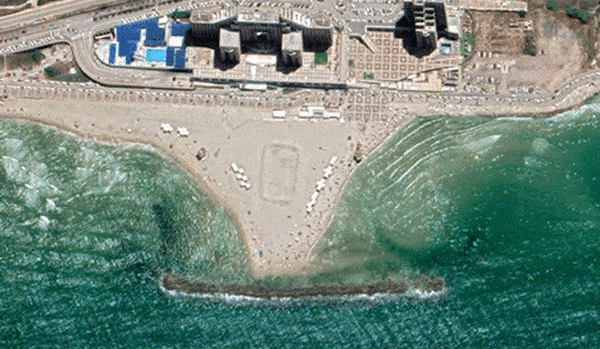 Facing Rapid Rise in Sea Levels, Israel Could Lose Large Parts of Its Coastline by 2050
As Israel Reins in Its Cyberarms Industry, an Ex-intel Officer Is Building a New Empire
How the Queen's Death Changes British Jewry's Most Distinctive Prayer
Chile Community Leaders 'Horrified' by Treatment of Israeli Envoy
Over 120 Countries, but Never Israel: Queen Elizabeth II's Unofficial Boycott