How France and Other Countries Around the World Treat Terrorists
The War on Terror is being fought across the globe without a fixed set of rules. Haaretz assesses seven countries' treatment of terror suspects.
Global Terrorism Index 2014.
Since 9/11, countries around the world have toughened their counterterror strategies. The shocking attacks in Paris last week by Islamist gunmen, which left 17 dead in three days, were a stark reminder that such strategies have not been foolproof. Meanwhile, the recent release of findings from a U.S. Senate report on the CIA's interrogation methods once again brought to the fore the controversial tactics employed in the War on Terror.
What happens elsewhere in the world? In many places, we must rely on state media reports and rights groups for information about what happens in their prison cells and courtrooms. Then there's the fact that the term "terrorist" itself is sometimes a politicized one.
Haaretz takes a brief look at seven countries, including France, Nigeria and the United States, and compares the treatment of those whom the respective authorities designate as terrorists.
France
France has been a terrorist target for decades at home and abroad, from the 1980s' attacks related to developments in the Mideast, to the violent tactics of the Islamic Armed Group in Algeria – a former French colony – in the 1990s. Indeed, it was Al-Qaida's Yemen branch that claimed responsibility for last week's attack on satirical magazine Charlie Hebdo, in which 12 were killed.
After Friday's siege on a kosher supermarket that left four Jews dead, a video of the gunman, killed by police, emerged, in which he is seen with an ISIS flag, and in which he pledges his loyalty to ISIS leader al-Baghdadi.
According to figures published last year, France, has produced more jihadists than any other European nation. French introduced major counter-terror acts in 1986, 1996, 2006 – following bombings in Madrid and the 7/7 attacks in London – and in November last year. Other measures have also been introduced in between, with four other major pieces of legislation after 2001.
Under current law, all terrorism cases are dealt with by specialist prosecutors and judges based in Paris, who work with French intelligence agencies. Cases involving serious terror-related offenses can be tried in courts with specialist judges, as opposed to lay judges.
The 1996 law outlined a charge of "criminal association in relation to a terrorist undertaking," which is usually punishable by up to 10 years in prison. This was increased to up to 20 years under the 2006 law, however, in cases where the said "criminal association" was with the intent of carrying out attacks. This law also boosted the maximum sentence for leading such a group from 20 to 30 years, and the maximum length of police custody of terrorist suspects from four to six days, under certain conditions.
With the rise of ISIS, and concern over radical French Muslims swelling its ranks, the Republic introduced new counterterror legislation in 2014.
These measures included sentences of up to 10 years and fines of up to 150,000 euros for "anyone found to be simultaneously in possession of dangerous objects or substances (such as explosives and weapons), and consulting terrorist websites or receiving terrorist training." They also empowered authorities to block websites thought to "glorify" terrorism without judicial authorization, to impose travel bans on individuals believed to be going abroad for purposes of jihad, and to seize passports.
The new focus on individuals, or lone wolves, rather than groups, constituted a key change in the latest law. The legislation has been criticized by some, with a Communist Party leader dubbing it "The French Patriot Act." Human Rights Watch slammed it as being too broad and vague, and for harming freedom of expression and movement.
Israel
Israel's summer began with the kidnapping and murder of three teenagers, and continued with the Gaza war. What followed was a spate of lone wolf terror attacks, where everyday objects made everyday activities potentially deadly. The government's response, and rhetoric, has been tough.
The policy of punitive house demolitions – discontinued in 2005 – was reinstated, and the residency of East Jerusalem Palestinians has been revoked over attacks.
Responding to a High Court of Justice petition by rights groups against demolition, the state justified razing only the homes of Arabs and not Jews, saying there was no need to demolish Jewish homes because there is no need to deter potential Jewish perpetrators.
Last month, Prime Minister Benjamin Netanyahu commissioned a counterterror plan, which included, among other things, criminalizing the waving of "enemy flags," including that of the Palestinian Authority.
With the Islamic State (also known as ISIS or ISIL) in mind, ministers approved a bill in October to jail for five years any Israelis found guilty of fighting in foreign terror groups.
And earlier this year, ministers introduced a number of terror-related laws. One example, which received final Knesset approval in November, is a law preventing the release of Palestinian prisoners convicted of "Murder under extraordinarily severe circumstances" – a new category introduced by the law – as part of any future political agreement or prisoner swap.
Regarding detention, Israel can hold "unlawful combatants" – usually Gaza residents – without judicial review for up to 14 days. Detention can be renewed every six months by a judge.
Both "unlawful combatants" and Israeli detainees suspected of security offenses can be barred from seeing a lawyer for 21 days. Israel's army can also stop Palestinians in administrative detention from accessing an attorney.
In October, Israel was holding 470 Palestinians in administrative detention, according to Israel Prison Service data cited by B'Tselem.
The U.S. Senate report cited an "Israeli example" as possible justification for harsh interrogation methods. This refers to Supreme Court rulings forbidding Israel's security services from using torture, but allowing "moderate physical pressure" in cases where there is an urgent need to obtain information that could prevent an attack.
Russia
Russia has cracked down on insurgency in the restive North Caucasus region since the collapse of the Soviet Union at the end of 1991. Suicide bombings were a regular feature following the Second Chechen War in the late 1990s, and with the spread of jihadi ideology, rebels today want to establish an Islamic State. Post 9/11, attacks have been in relation to the global jihadi ideology of the likes of Al-Qaida.
Following a suicide attack in Russia's Volgograd in October 2013 by a woman from Dagestan – the epicenter of the Islamist insurgency – the following month the Kremlin enacted the "Compensation for Terrorist Acts Law," a series of amendments to existing counterterrorism legislation. These increased sentences for terror-related offenses, imposed fines and enabled the state to seize assets of suspected terrorists, their families, or those "close" to them – a vague term – to be used as compensation for terror victims.
Justified by the Russian authorities as an attempt to break up the local ethnic clan system, which can be a challenge for law enforcement, rights groups say this is a form of collective punishment, according to the U.S. State Department.
Under Russian law, terror suspects can be detained for up to 30 days without charge. The European Court of Human Rights has held Russia responsible for various rights violations in the North Caucasus region in relation to counterterrorism. These include unprosecuted abuses by local law enforcement such as alleged torture, abduction-style detentions, and attacks against suspects and their families. Amnesty International also recently slammed Chechen authorities for carrying out punitive home demolitions.
Great Britain
With concern over British Muslims traveling abroad to join the likes of Al-Qaida and ISIS, last month Britain introduced the Counter-Terrorism and Security Bill.
Britain has passed a number of counterterrorism acts since 9/11, but civil liberties groups and others say the new bill is especially "draconian," while Home Secretary Theresa May says "the time is right" for law enforcement and security forces to be given increased powers to defend Britain.
The bill completed its third reading in House of Commons last week, and will have its second reading in the House of Lords on Tuesday. http://services.parliament.uk/bills/2014-15/counterterrorismandsecurity.html
Among its contentious provisions, the law allows the police to instantly seize the passports and travel documents of those suspected of going abroad for terrorist activities.
The bill also introduces "temporary exclusion orders," banning citizens suspected of fighting with overseas terror groups from reentering Britain for a period of up to two years. They would be allowed to reenter on condition that they agree to very strict monitoring, but any attempt to return covertly would incur a five-year prison sentence.
Under current law, terror suspects' movements are already restricted, as is access to the Internet and phones. However, the new law would enable the authorities to relocate terror suspects within Great Britain prior to conviction and place limits on how far they can travel.
Other provisions of the new bill include giving public institutions, including schools, a statutory duty to make sure individuals aren't being radicalized, such as banning extremists from speaking.
According to government figures, 2,297 people were arrested on terrorism-related charges between September 2001 and the end of August 2012. Of these, 838 – 36 percent – were subsequently charged with either a terrorism- or nonterrorism-related offense.
Of those convicted, the largest proportion – 37 percent – were sentenced to between two and five years in prison; 25 percent were sentenced to more than 10 years; and 19 percent to five to 10 years.
Under the Terrorism Act 2006, the authorities can detain a terror suspect for up to 14 days without charge. Also, the police can deny a suspect legal assistance during the first 48 hours of detention.
Nigeria
Nigeria is battling Islamist terror group Boko Haram, which was founded 12 years ago but sparked worldwide outrage earlier this year after kidnapping more than 200 schoolgirls.
The country's first antiterror act was approved in 2011. This gave law enforcement officers greater powers to detain and prosecute suspects. Under the law, officials can access mail, emails and phone calls; police and security forces can seal off property without a warrant; and judges can order detention of suspects for up to 30 days in the interests of national security.
Sentences in terror cases can be up to 30 years, and the death penalty applies in some instances.
In May 2013, President Goodluck Jonathan declared a state of emergency in northeast Nigeria, sending in more troops and increasing their powers and leeway.
The government has been criticized for using brutal tactics and perpetrating rights abuses, including suspects being detained on little evidence, and then beaten or killed.
In September, Human Rights Watch sent a letter to Jonathan, writing, "Nigerian security forces have consistently failed to deter and halt attacks on civilians, including mass abductions. There is also mounting evidence of grave human rights violations and possible war crimes, including extrajudicial killings, enforced disappearances and acts of torture, committed against civilians by the security forces and local vigilante groups."
The United States
The United States' treatment of terror suspects since 9/11 came under serious scrutiny in December, following the publication of the Senate Report on the CIA's use of torture in dealing with terror suspects.
During the post-9/11 War on Terror, the George W. Bush administration detained suspects as "enemy combatants" – meaning they were subject to military law and could be detained without charge, although they did have access to a lawyer.
President Bush opened the Guantanamo Bay detention camp in January 2002 to hold terror suspects detained overseas. The majority of the 136 remaining inmates have been held for 10 years without being tried for any offense. The United States recently released 10 detainees, who were never charged with any crime, to Uruguay and Afghanistan.
The fate of inmates who have been convicted, whether by a military commission or federal court, is varied. Some have been released to their country of origin, while others have served prison sentences.
As for detained U.S. citizens, the Supreme Court has found that they can, in theory, be designated "enemy combatants." However, in the recent case of the Boston Marathon bombing, suspect Dzhokhar Tsarnaev has been tried as a civilian, despite pressure on President Barack Obama to treat him as an "enemy combatant." According to legal experts, it made no legal sense to do otherwise. In any event, back in 2009 Obama "retired" the "enemy combatants" term, but retained a broad right to detain anyone who provides "substantial" assistance to Al-Qaida and associated groups. The president also pledged to close Guantanamo, but has yet to do so.
The United States has used drone strikes and air strikes to fight terrorists in Yemen, Pakistan, Somalia, Syria, Iraq and Afghanistan. Rights groups have pointed out the risk to civilians and their homes during those attacks.
China
In China, terrorism is mainly linked to the Muslim Uighur minority in the far western Xinjiang Uyghur Autonomous Region. Uighurs resent Beijing's control and immigration of Han Chinese to the region, which they say has led to discrimination.
Increasingly, conservative Islam has become a form of rebellion against the authorities, experts say.
A small minority of separatists have fought the authorities for decades, sometimes targeting civilians. Following 9/11, China intensified its crackdown on opponents of Chinese rule in Xinjiang. Beijing has blamed violence in the region – which has also spread elsewhere – on terrorists and religious extremists with overseas ties, also alleging that they are being trained by the Islamic State.
The past year or so has seen a series of terror incidents, starting with a car attack in Tiananmen Square in October 2013 when two tourists were killed. Beijing blamed the attack on militants from the region. Following another attack on Urumqi market in May 2014, in which 39 were killed, authorities announced a year-long terror crackdown. Since then, a large number of troops have been deployed in Xinjiang.
Many people have been arrested and convicted on terror-related charges, with a large number also executed. There are also reports of heavy casualties at the hands of troops. In August, state media announced that the authorities had executed eight people for "terrorist attacks," including the one in Tiananmen Square. Authorities have also reportedly cracked down on Muslims, with veiled women being detained and mosques closed, for example.
Under Chinese criminal law, terrorists can be jailed for up to 10 years, but they are often sentenced to death. According to Human Rights Watch, "Arbitrary arrest, torture and 'disappearance' of those deemed separatists are endemic and instill palpable fear in the population." Chinese lawmakers recently began reviewing legislation for what would be the country's first antiterror legislation.
SUBSCRIBERS JOIN THE CONVERSATION FASTER
Automatic approval of subscriber comments.

NOW: 40% OFF
ICYMI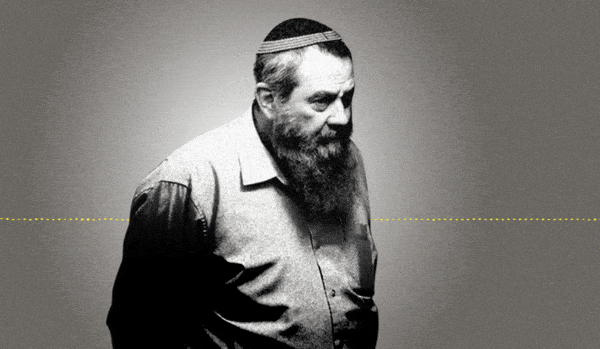 Jewish Law Above All: Recordings Reveal Far-right MK's Plan to Turn Israel Into Theocracy
Why I'm Turning My Back on My Jewish Identity
Down and Out: Why These New Immigrants Ended Up Leaving Israel
The Reality Behind 'The White Lotus' Sex Work Fantasy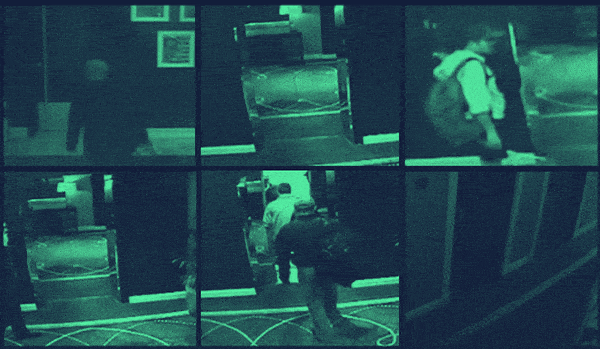 This 'Dystopian' Cyber Firm Could Have Saved Mossad Assassins From Exposure
Comeback Kid: How Netanyahu Took Back Power After 18 Months in Exile