Paris Shooting Updates Recording Emerges of Kosher Store Terrorist Justifying Attack to Hostages
Netanyahu, Abbas to attend Paris national memorial rally; source: female accomplice of Paris attackers fled to Syria last week; 4 victims of kosher supermarket attack named; 700,000 rally against terrorism in France.
People attend a rally at Washington Square Park, in New York in support of free expression and those killed following three days of violence in France, Jan. 10, 2015.
Credit: AP
France is reeling after three days of attacks by Al-Qaida-linked terrorists left 20 dead.
Three assailants were killed after they attacked satirical newspaper Charlie Hebdo, a kosher supermarket and a printing house in recent days. An accomplice, the common law wife of one attacker, remains at large.
More on Paris shootings: Paris terror attack not likely to be the last – against Jews or otherwise | Charlie Hebdo, Jewish grocery attacks herald a bleak new era for France | The double nightmare of Western intelligence | Paris shooting won't garner European sympathy for Israel
Sunday's Updates:
1:56 A.M. Hundreds in NYC gather in solidarity after French attacks
Hundreds of people holding pens aloft in support of free expression rallied in New York City on Saturday to mourn victims of a deadly terror attack targeting a French satirical publication.
The demonstrators braved freezing temperatures in Manhattan's Washington Square Park as a woman danced under a sign that read "Je suis Charlie."
Organizers said they were showing solidarity with the French after three days of violence that, all told, left 20 dead, including three gunmen.
Ollivier Souchard, a French-born New York resident who brought his family and friends, explained the fierce support for freedom of expression behind Charlie Hebdo's provocative images. "What we are afraid of is less freedom for more security, it's muzzling," Souchard said. (AP)
12:45 A.M. Islamic terrorist Amedy Coulibaly tried to justify his actions to the hostages he held at a kosher supermarket in France on Friday, telling them if you "leave the Muslims alone, we will leave you alone," according to a recording.
The conversation was recorded, without Coulibaly's knowledge, by France's RTL radio station, after he picked up the phone and failed to hang up properly.
According to the RTL recording, the French-born convert to Islam called his action revenge in retaliation for French military action in Mali, Western bombardment of Syria, attacks on the Islamic State and France's ban on women wearing full head coverings in public. Coulibaly also quoted Osama Bin Laden: "Like he said: You will never taste peace. We are the ones who will make peace in Palestine." (Haaretz) Full Story
12:30 A.M. Palestinian Authority President Mahmoud Abbas will attend Sunday's national rally for the victims of France's twin terror attacks in Paris, according to the WAFA Palestinian news agency. Israeli PM Benjamin Netanyahu will also attend, as well as MK Naftali Bennett.
12:11 A.M. The mother and sisters of Amedy Coulibaly, who killed four hostages in a Paris kosher supermarket on Friday, offered their "sincere condolences" to victims' families in a statement sent to AFP. "We condemn these acts. We absolutely do not share these extreme ideas. We hope there will not be any confusion between these odious acts and the Muslim religion," Coulibaly's family said in the statement.
Saturday's updates:
10:53 P.M. MK Yoni Chetboun speaks to his cousin, Zari Sibony, a survivor of the attack on the kosher supermarket in Paris. "I'm not a hero," Sibony said. "I did what I could." (Jonathan Lis)
10:45 P.M. A remembrance ceremony is held in Tel Aviv for the 17 victims of the three-day Islamist killing spree in Paris. (Haaretz)
10:28 P.M. Members of the Jewish community in a Paris suburb believe that the gunman who perpetrated the attack on the kosher supermarket on Friday may have planned to attack a Jewish school and synagogue, The Guardian reports.
According to residents of Montrouge, south of Paris, Amedy Coulibaly was headed to the school and synagogue on Thursday morning when his plans were interrupted by a car accident. Instead, he shot and killed a policewoman who was investigating the crash, before fleeing the scene. The shooting took place less than 100 meters from the school.
"Everyone thinks he was on his way to the school," Hassan Tlilli, an employee at a bakery near the site of the shooting, told The Guardian. "It was the accident that prevented him from going there." (Haaretz)
A French-Israeli girl lights candles during a remembrance ceremony for the victims of the attacks in France, Jan. 10, 2015. AFP photo
9:50 P.M. A Turkish intelligence official says authorities believe the common law wife of one of the gunmen behind the attacks in France came through Turkey days before the attacks and may have crossed into Syria.
The official told The Associated Press on Saturday that a woman by the same name of the common law wife of Amedy Coulibaly flew to Istanbul on Jan. 2.
The official said the woman resembled a widely distributed photo of the woman, Hayat Boumeddiene. Turkish authorities believe she traveled to the Turkish city of Sanliurfa near the Syrian border on Jan. 4. The official said "she then disappeared." (AP)
9:40 P.M. Israel's Sephardi Chief Rabbi Yitzhak Yosef offers his condolences to the families of the victims of the kosher supermarket attack.
"These victims were murdered solely because they were Jewish," he said at his weekly Torah lesson. "The murderers made sure ahead of time that (they're targeting) a kosher Jewish place and only then committed the massacre"
Yosef said he has spoken with rabbis in the Jewish community in Paris and has recommended burying the victims in Israel. (Yair Ettinger)
9:30 P.M. Sadness and pessimism were the overwhelming emotions in the Parisian neighborhood of Porte de Vincennes on Friday evening, after four hostages had been killed during a siege at the Hyper Cacher kosher supermarket.
"What's happening is so sad for our country," a father whose son survived the attack told Haaretz.
"In the supermarket, they obviously targeted Jews. Two days ago they hit journalists and the free press, but tomorrow they might attack any one of us. It's frightening," said Guilaine, a non-Jewish resident. (Shirli Sitbon) Full Story
8:34 P.M. Prime Minister Benjamin Netanyahu decides, after considerable wavering, to join world leaders in a mass solidarity rally in Paris on Sunday, according to officials in the Prime Minister's Office.
Habayit Hayehudi MK Naftali Bennett, who serves as minister for Diaspora affairs, will also travel to the French capital to take part in rally and meet with representatives of the Jewish community. (Barak Ravid) Full article
8:10 P.M. Daniel Hayek, political commentator for Israel's i24news channel and the editor of the French edition of Hamodia – a religious newspaper published in Israel – said: "The general French society experienced a shock now that the Jewish community France experienced in 2006, with the murder of Ilan Halimi, and in 2012, with the murders in the Jewish school in Toulouse. Many of us, Jews who lived in France [at the time], understood that even when French authorities want to deal with the problem, they are not really capable. Therefore, in 2014 there was the all-time record for the number of Jewish olim from France to Israel. 7,000 people understood that in France today there are so many terrorists, and that there is fear of dealing with the problem." (Yair Ettinger)
8:00 P.M. Prime Minister Netanyahu calls on France's Jews to move to Israel. A special ministerial panel will convene next week to discuss encouraging aliyah from France and elsewhere in Europe, he says.
"I want to tell all French and European Jews: Israel is your home," he said. "If the world doesn't wake up, terrorism will hit other places." Full article
7:30 P.M. The family of a French Muslim police officer killed in a massacre has expressed anger at the viral spread of images of his death.
Ahmet Merabet was killed at an attack on newspaper Charlie Hebdo on Wednesday by two men linked to Al-Qaida in Yemen.
His partner described seeing the images on television in a restaurant without realizing it was him. Video taken by an onlooker that surfaced on the Internet shows what appears to be a wounded Merabet on the pavement raising a hand as though appealing for mercy before he was fatally shot in the head.
A brother of Merabet, in tears, made an appeal to "all the racists, Islamophobes, anti-Semites" to stop attacking innocent people. He spoke in footage shown on i-Tele television, which did not identify the speakers by name. (AP)
6:53 P.M. The suspected female accomplice of the Paris attackers left France last week and traveled to Syria via Turkey, a source familiar with the situation said on Saturday. French police are searching for 26-year-old old Hayat Boumeddiene, believed to be the partner of a man who killed a police woman and four people at the attack on a Jewish supermarket on Friday. (Reuters)
Hayat Boumeddiene (L) and Amedy Coulibaly (R), suspects in the killing of a policewoman in Montrouge, France on January 8. Photo: AFP
6:40 P.M. Foreign Minister Avigdor Lieberman will travel to Paris on Sunday to represent Israel at a solidarity rally in the wake of the recent terror attacks. (Barak Ravid)
6:20 P.M. Some 700,000 people took part in marches on Saturday throughout France in solidarity with the victims of this week's terrorist attacks, French Interior Minister Bernard Cazeneuve says. In the southern city of Toulouse alone, police estimated that more than 100,000 people took to the streets, while 75,000 people marched in the northern city of Nantes, the AFP news agency reported.
Cazeneuve says hundreds of thousands of people are expected to take part in a march in Paris on Sunday that will also be attended by European and world leaders. Thousands of security forces will be deployed to ensure safety. Marches are also expected in other cities.
"The French will express tomorrow en masse their unwavering attachment to the values of the republic, to public freedoms and in particular the freedom of speech after the bloody attack [on the Charlie Hebdo satirical magazine]," the minister said. (DPA)
5:50 P.M. News Corp's Rupert Murdoch was lambasted on Twitter for saying that most Muslims "must be held responsible" for Islamic jihad in the wake of the recent terror attacks in France, The Guardian reports.
Murdoch later responded to the online criticism with another tweet, saying "Political correctness makes for denial and hypocrisy."
Maybe most Moslems peaceful, but until they recognize and destroy their growing jihadist cancer they must be held responsible.
Big jihadist danger looming everywhere from Philippines to Africa to Europe to US. Political correctness makes for denial and hypocrisy.
5:10 P.M. Hamas has denounced the attack that killed 12 people at the French satirical magazine Charlie Hebdo Wednesday, AFP reports.
The group released a statement in French on Saturday saying it "condemns the attack against Charlie Hebdo magazine and insists on the fact that differences of opinion and thought cannot justify murder."
There was no mention of the attack that killed four at a Parisian kosher supermarket on Friday in the statement cited by AFP. (Haaretz) Full article
5:00 P.M. Prime Minister Benjamin Netanyahu might travel to Paris next week for an event planned by the Jewish community in the wake of the attacks in the city, officials say.
Netanyahu, however, will not attend a rally that is to be held in the French capital on Sunday, officials in the Prime Minister's Office say. Several European leaders are to take part in the event.
"The option was examined, but due to the difficulty of securing Israel's prime minister at an event that includes marching on the street (especially on short notice), it appears it won't be possible." (Barak Ravid) Full article
4:45 P.M. The Representative Council of French Jewish Institutions has released the names of the four hostages killed at the kosher supermarket in eastern Paris on Friday: Yoav Hattab, 21, Philippe Braham, in his 40s, Yohan Cohen, 22, and François-Michel Saada, reportedly in his 60s. According to reports, Hattab is the son Betto Hattab, the rabbi of La Grand Synagogue in Tunis. (Haaretz). Full article
Voici les noms des quatre victimes de #Vincennes : Yoav HATTAB, Philippe BRAHAM, Yohan COHEN, François-Michel SAADA.
Photos said to show Yohan Cohen and Yoav Hattab were posted on social media.
Prions pour ces deux jeunes Yohan cohen et Yohav Attab, ils pourraient tre vos fils, vos cousins, vos fiancés etc pic.twitter.com/6jDOHCIuT5
12:30 P.M. France's interior minister is calling for "extreme vigilance" after three days of attacks.
Bernard Cazeneuve said after an emergency security meeting Saturday that the government is deploying hundreds of troops in addition to thousands of police and other security forces. He said that "we are exposed to risks" and France is maintaining its terror alert system at the highest level in the Paris region.
President Francois Hollande convened the meeting to discuss how to thwart a new attack.
11:35 A.M. Lieberman to convene meeting on embassy security
Foreign Minister Avigdor Lieberman will convene a situation assessment on Saturday evening, in the wake of the Paris shootings. The meeting will be attended by senior foreign ministry officials, and members of the security forces. Officials from Israel's embassy in Paris will also attend, via satellite link. The meeting will focus on security precautions being taken in Israel's diplomatic posts, and their diplomatic coordination with local authorities abroad.
The situation of the Jews in France and other central European nations will also be discussed. (Barak Ravid)
11:23 A.M. Europe's far-right parties, feeling vindicated, respond to Paris attack
8:30 A.M. Iranian president condemns terrorism
Iranian President Hassan Rohani condemned the terrorist attacks in Paris on Saturday. "We condemn all forms of terrorism, no matter whether in Lebanon or Palestine or in Paris and the U.S.," Rohani said on his official website.
Terrorist attacks by radical Muslims will only inflame others and promote Islamophobia in the world, he said. "The Prophet Mohammed was always about justice, never about revenge." (DPA)
Click the alert icon to follow topics:
ICYMI
Ken Burns' Brilliant 'The U.S. and the Holocaust' Has Only One Problem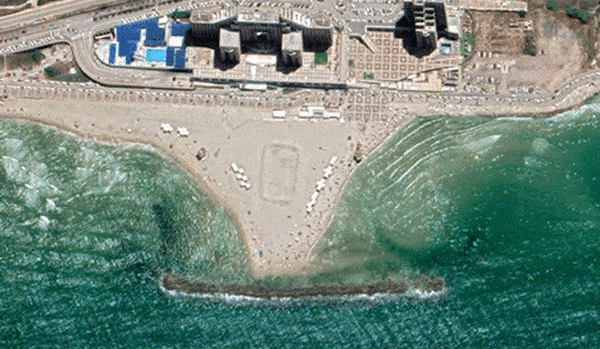 Facing Rapid Rise in Sea Levels, Israel Could Lose Large Parts of Its Coastline by 2050
As Israel Reins in Its Cyberarms Industry, an Ex-intel Officer Is Building a New Empire
How the Queen's Death Changes British Jewry's Most Distinctive Prayer
Chile Community Leaders 'Horrified' by Treatment of Israeli Envoy
Over 120 Countries, but Never Israel: Queen Elizabeth II's Unofficial Boycott