Paris Attacks Play Into Israeli Right Wing's Hands
The Israeli center-left has failed to maintain a constructive relationship with the Diaspora.
From left: President of the Central Jewish Consistory of France, Joel Mergui, PM Netanyahu, French President Hollande and French PM Valls. In back: Lieberman and Bennett. Paris, Jan. 11, 2015.
Credit: AFP
The unseemly scramble of ministers and politicians to fly to Paris on Sunday perfectly encapsulates the current situation of Israeli politics. Prime Minister Benjamin Netanyahu wasn't even planning to go, citing security issues, but when it transpired that his main rivals for right-wing votes, ministers Avigdor Lieberman and Naftali Bennett as well as Eli Yishai, the leader of a new right-wing Haredi party, were all flying, security was swept aside and a special El Al plane chartered.
That the tragic events in France and the deep feeling of insecurity this is naturally causing for French Jews is likely to be beneficial for the right-wing in the coming elections almost needs no saying. The leaders of the center-left are not in Paris and that's no coincidence. A Labor spokesman said that Isaac Herzog and Tzipi Livni considered flying to Paris but decided not to embark on what could be interpreted as an election stunt. Their rivals on the right had no such fears.
But there is a greater concern. The left has no interest in further playing up at home the image of impending doom for European Jews. The pros and cons of making an appearance in Paris have nothing to do with the real situation on the ground and the part Israel has to play in the future of French Jews: It is all about very immediate political calculations.
But why is it so axiomatic that disaster for Jews abroad is a boost for Likud and its satellites? Why is it so obvious that the leaders of the right are the natural interlocutors with the Jews of the Diaspora when it is clear that most of them hold very different views on the desired outcome of the Israel-Palestine conflict and issues of civil rights?
The ministers' enthusiasm has little to do with the actual Diaspora Jews who won't be able to vote anyway on March 17. A 10-year high 26,500 Jews arrived in Israel in 2014, about half of them of voting age; that is barely a third of a single Knesset seat. The last major wave of immigration, from the former Soviet Union, ended two decades ago and the low poll results for Lieberman's Yisrael Beiteinu are proof that there is no "immigrant vote" in Israel 2015.
But veteran Israelis wake up and pay attention to Diaspora Jews only when a physical threat looms. And when it does so at the height of election season, it's only normal for the politicians best positioned to take advantage to do so. And no one is better positioned than Netanyahu.
Ever since he first joined politics, as the former ambassador to the United Nations, with his carefully constructed image as Israel's ambassador extraordinaire, the man capable of putting Zion's case to the world like no other, he has run all his campaigns based on this. In essence, from that first race for the Likud list in 1988, Netanyahu has been in perpetual campaign mode with one main message: Vote for me because all my "leftist" rivals are too weak to stand up to the world. That was at the center of his speech last week as Likud launched its campaign. Who will stand up for Israel? he asked, a strong Likud or "Tzipi and Bougie? Will they stand up to Hamas and Iran? They can't take the pressure and there are lots of pressures. They won't stand up for a moment."
The Paris crisis is the perfect backdrop for the Netanyahu narrative. It works for his foreign policy, which consists of a refusal to make meaningful concessions to the Palestinians since Israel is on the front line facing the onslaught of radical Islam, and any ground given will immediately be used to launch further attacks. And even though that fails to convince most of his foreign counterparts, it works for internal consumption as it allows Netanyahu to portray himself not only as the defender of a beleaguered Israel but as a historic leader of the entire Jewish people who foresaw the threat before anyone else and was not afraid to ring the alarm bells while others preferred to look the other way.
But this isn't just about Netanyahu's tenacity in clinging to a narrative which has allowed him to become Israel's second-longest serving prime minister and still the front-runner in these elections. It's also about the failure of the Israeli center-left to maintain a constructive relationship with the Diaspora.
This is an inexcusable failure since every survey carried out in large Jewish communities in the Western world shows that the majority hold liberal views and support a two-state solution – in other words their natural political homes, were they voting in Israel, would have been to the left of Likud.
The left has politicians who understand and appreciate ties with the Diaspora. Labor's current leader, Herzog, is certainly one. Former Meretz leader Yossi Beilin, who came up with the idea for the Birthright-Taglit program, is another. But by and large, the secular middle-class constituency which makes up the overwhelming majority of the center-left's voters and leadership has always tried to be "more Israeli and less Jewish," a tendency that has led their camp if not to actively shun ties with Jews abroad, then at the least to take very little interest in them. While at the same time, the right wing's greater affinity with all things Jewish helped it to overcome the ideological gap with many of the Jews of the Diaspora and invest in the relationship.
Even in centrist coalitions, it was nearly always the right-leaning ministers who preferred to deal with Diaspora-related issues such as aliyah, Jewish education and conversion. It just doesn't come naturally to the your typical left winger, and as a result it won't seem very natural to the Israeli voter.
It is also partly the fault of Diaspora Jewry whose leadership in recent years has tended to be much more right-wing, at least on Israel-related issues, than the prevailing views within their communities – or if they think otherwise, have usually kept their criticism to themselves. Whatever Diaspora influence there has been on the Israeli political scene has come almost exclusively from the far-right, which has not only served as cheerleaders for Likud but also provided much of the funding for nationalist politicians. There is no liberal Zionist billionaire prepared to match the donations of tycoons such as Irving Moskowitz's settlements in eastern Jerusalem or Sheldon Adelson, who has poured tens of millions of dollars into the Netanyahu-supporting daily freesheet Israel Hayom.
Netanyahu and his allies were quick to call upon French Jews to emigrate to their real home where they would be safe and sound. Few tried to call them out on the basic fact that over all the years of the state's existence, many more Jews have been killed in terror attacks in Israel than in Europe.
Or ask why, if Israel is so much better than Europe, millions of Jews still prefer to live elsewhere? A credible opposition could ask what has Netanyahu's governments done to ensure the viability and attractiveness of Israel for millions of Jews worldwide, but the left has given up on engaging with those Jews for so long, they have lost credibility on the Diaspora issue.
Click the alert icon to follow topics:
SUBSCRIBERS JOIN THE CONVERSATION FASTER
Automatic approval of subscriber comments.

NOW: 40% OFF
ICYMI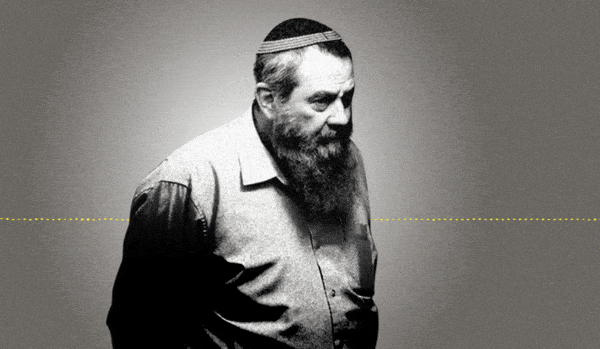 Jewish Law Above All: Recordings Reveal Far-right MK's Plan to Turn Israel Into Theocracy
Why I'm Turning My Back on My Jewish Identity
Down and Out: Why These New Immigrants Ended Up Leaving Israel
The Reality Behind 'The White Lotus' Sex Work Fantasy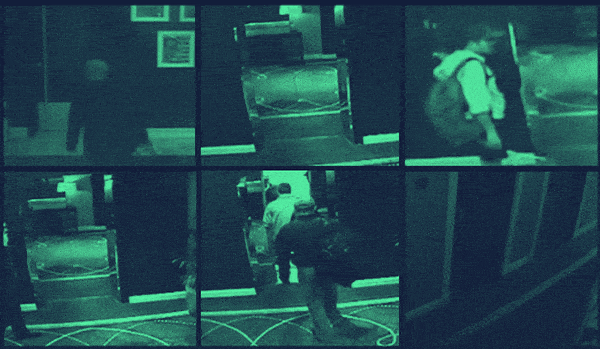 This 'Dystopian' Cyber Firm Could Have Saved Mossad Assassins From Exposure
Comeback Kid: How Netanyahu Took Back Power After 18 Months in Exile