Paris Attacks Updates Netanyahu: Israel Stands by Europe - Europe Must Stand by Israel
PM tells crowd at Paris synagogue that radical Islam - not Islam itself is enemy of the world; 3.7 million rally against terror.
People watch from their roof-top apartment as some thousands of people gather at Republique square in Paris, France, Jan. 11, 2015.
Credit: AP
France vowed to combat terrorism with "a cry for freedom" in a giant rally for unity on Sunday, after 17 people and three gunmen were killed over three days of attacks on a satirical newspaper, a kosher supermarket and police.
Police continue to search for a woman linked to the three Al-Qaida-inspired attackers, but a Turkish official said she appears to have already slipped into Syria.
To read Saturday's updates, click here
More on Paris shootings: Which person will shout, 'I am a Jew'? | French Jewish leader: The war in Syria and Iraq has now reached Paris | Paris kosher store terrorist invoked Bin Laden, Palestinians to hostages
Latest updates:
10:00 P.M. Prime Minister Benjamin Netanyahu told a crowd gathered at a Paris synagogue following the rally that Israel and Jews around the world stand by France and the French people. Netanyahu thanked France's president and prime minister for their stance against anti-Semitism, and conveyed his condolences to the families of the victims of the attacks.
Netanyahu also thanked the French security services, and expressed special appreciation for Lassana Bathily, a Muslim from Mali, who helped saved several customers during the attack on the kosher supermarket.
Netanyahu said that radical Islam, not Islam, is the enemy of the world, and named ISIS, Hamas, Boko Haram, Al-Qaida, The Nusra Front, Al Shabab, and Hezbollah.
Israel and Europe must support one another in the struggle against radical Islam, Netanyahu said, adding that Israel already stood by Europe and France in the fight against terror - and it was now up to Europe to do the same. Both sides are fighting the same terror, Netanyahu said.
Netanyahu said Jews have a right to live wherever they choose, but if they wish, they'll be welcomed in Israel with open arms. (Haaretz)
9:30 P.M. A total of 3.7 million people marched in France to honor victims of Paris attacks, a French official said, making it the largest demonstration in French history. (Reuters, AP)
9:00 P.M. French President Francois Hollande and Prime Minister Benjamin Netanyahu attend event at Paris main synagogue in honor of attacks' victims. Also in attendance are French PM Manuel Valls, Israeli minister Naftali Bennett, and MK Eli Yishai.
Imam Hassan Chalghoumi, the Muslim cleric of the suburb of Drancy, was also in the synagogue. Chalghoumi has won the respect of many in the French Jewish community after holding a prayer outside the Hyper Cacher after the terrorist attack. When he entered the synagogue, the crowd rose to their feet. (Yair Ettinger)
7:43 P.M. The French Interior Ministry says Paris rally for unity against terrorism is the largest demonstration in France's history.
Calling the rally "unprecedented," the ministry says the demonstrators are so numerous they spread beyond the official march route, making them impossible to count.
French media estimate up to 3 million are taking part, more than the numbers who took to Paris streets when the Allies liberated the city from the Nazis in World War II.
Leaders from more than 40 nations were among those at the march Sunday, organized to show unity after three days of terrorist attacks that left 17 dead. Demonstrations were also held in cities around France and around the world. (AP)
6:09 P.M. An organizer of the march in Paris to honor the victims of the Islamist attacks in France said the turnout surpassed one million. Another near million gathered at demonstrations in other cities across the country.
"Fantastic France! I am told there could be as many as 1.3 million to 1.5 million of us in Paris," Francois Lamy, the lawmaker charged by the ruling Socialist Party with organising the rally, tweeted.
There was no official police estimate. (Reuters)
4:56 P.M. Hundreds of French Jews attend a Jewish Agency fair promoting immigration to Israel in Paris, under tight security. The fair has been organized before last week's attacks. (Haaretz)
3:40 P.M. Leaders from dozens of countries have arrived at the French presidential palace in an extraordinary display of global unity, while tens of thousands of people crammed into Paris' Republique square to honor the 17 victims of three days of bloodshed.
Even hardened rivals such as the Israeli prime minister and the Palestinian president, and top representatives from Ukraine and Russia, were gathered together in the giant formal rooms of the Elysee, along with French President Francois Hollande.
"Paris is the capital of the world today," Hollande said, a few minutes before welcoming the leaders. (AP)
3:30 P.M. The head of the largest advocate for the Jewish organizations and communities in Europe sharply criticized Israel's call for increased immigration of the Continent's Jews to Israel in the wake of the attacks in Paris. (Haaretz)
Click here for the full story.
3:15 P.M. The four victims of the attack on a kosher supermarket in a Paris suburb may be buried on the Mount of Olives in Jerusalem.
The families of the victims are considering burying them in the historic cemetery in Jerusalem, Israeli media reported Sunday.
The victims were identified over the weekend as Yoav Hattab, 22; Yohan Cohen, 22; Philippe Braham, 45; and François-Michel Saada, 55. (JTA)
2:30 P.M. A prosecutor says the shooting of a jogger in a Paris suburb on the same day as the Charlie Hebdo massacre has been linked to the gunman who killed a policewoman and four hostages at a kosher grocery.
In a brief statement Sunday, the prosecutor said ballistics tests on shell cases from the shooting Wednesday in Fontenay aux Roses linked them to the automatic weapon at the kosher store stormed two days later. The prosecutor said the jogger was seriously wounded. (AP)
12:50 P.M. The French army will protect Jewish schools and synagogues "if necessary," a leading figure in the country's Jewish community said on Sunday, after he met with President Francois Holland that morning.
"They told us that all schools and all synagogues will be protected in measures that, if necessary, extend beyond the police to the army," said Roger Cukierman, president of the Representative Council of Jewish Institutions in France. (AP)
Click here for the full story.
12:40 P.M. At least 150 undercover officers are deployed in Paris to secure some 40 heads of state and diplomats who are to take part in a unity march in the French capital, NBC News reports.
According to the report, snipers have been positioned on rooftops along the route of the march. (Haaretz)
12:30 P.M. French President François Hollande to visit the Great Synagogue of Paris after the march of solidarity, AFP reports. (Haaretz)
11:50 A.M. A video posted on Youtube on Sunday shows a man claiming to be the terrorist who killed four at a kosher supermarket in Paris, Amedy Coulibaly, explaining that the attack he was plotting was a response to the West's war on Islamic State. In the video, the man claiming to be Coulibaly is seen holding a kalashnikov rifle on the backdrop of an Islamic State flag.
"We won't let you fight us without fighting back," he says in the video. "You act like victims, like you don't understand what's going on, while you and your coalition bomb (Islamic State) on a regular basis.
"You carry out strikes, killing civilians an fighters as one. Why?" he asks. "This is why we implement Sharia, even in states where we cannot implement it yet."
It was not immediately possible to verify whether the man was in fact Amedy Coulibaly. (Haaretz)
Click here for the full story.
11:45 A.M. The enormous Republique plaza in Paris begins to fill with people hours before a unity rally is expected to start. (Reuters)
11:33 A.M. Five people detained in connection with the three days of bloodshed in France have been released from custody, the Paris prosecutor's spokeswoman said Sunday.
The gunmen who carried out the attacks on the satirical newspaper Charlie Hebdo, a policewoman outside Paris, a kosher market and a printing house all died after standoffs with police.
Family members of the attackers have been given preliminary charges, but prosecutor's spokeswoman Agnes Thibault-Lecuivre said five people were freed from custody late Saturday and no one remained in detention over the attacks that left 17 people dead.
The widow of one of the gunmen, who has been named as an accomplice, is believed to have traveled to a Turkish city near the Syrian border and then all traces of her were lost, according to a Turkish intelligence official, who was not authorized to speak on the record. (AP)
Photo: AFP
11:25 A.M. One of the 16 people who were taken hostage in the attack on the Hyper Cacher in Paris says that the terrorist, Amedy Coulibaly, plotted to attack a Jewish school in Montrouge, the Italian newspaper La Stampa reports.
"He said that the day before, on Thursday morning, he wanted to shoot kids at the Jewish school in Montrouge," Elie O., the hostage, was cited as saying. Coulibaly reportedly said that the attack was meant to "avenge for the Palestinians killed in Gaza."
According to the report, Coulibaly's plan was foiled when he got into a minor car accident as he was parking near the school. When a police officer securing the school approached him, he shot her and fled.
He decided to attack the kosher supermarket because he "knew that he would find Jews there," Elie said, according to the report.
11:04 P.M. "We are all Charlie, we are all police, we are all Jews of France," French Prime Minister Manuel Valls says ahead of the unity rally in Paris, referring to the victims that included employees at the Charlie Hebdo newspaper, shoppers at a kosher grocery and two police officers. (AP)
10:00 A.M. Mourad Hamyd, the 18-year-old brother-in-law of one of the gunmen in the Charlie Hebdo magazine massacre, says he's in shock after being wrongly linked to the attack.
According to AFP, Hamyd was labeled as the "third suspect" on social media and in news reports, even though he was in class during the shooting. He consequently turned himself in to the police on Friday. The high school student was then released without being charged.
"I was stunned, completely overwhelmed by the events but the police officers were very correct with me," Hamyd told AFP. "I'm in shock, people said horrible and false things about me on social media even though I am a normal student who lives quietly with his parents."
Hamyd's sister is the widow of Cherif Kouachi, who gunned down 12 people at the satirical magazine's offices with his brother, Said.
9:43 A.M. French Prime Minister Manuel Valls has said that an exodus by the country's Jews would endanger the "soul" of the French Republic, The Atlantic reports.
"If 100,000 French people of Spanish origin were to leave, I would never say that France is not France anymore," Valls told The Atlantic before the past week's terror wave. "But if 100,000 Jews leave, France will no longer be France. The French Republic will be judged a failure." (Haaretz)
8:30 A.M. A building of German newspaper Hamburger Morgenpost was the target of an arson attack and two suspects were arrested, police said on Sunday.
Like many other German newspapers, Hamburger Morgenpost has printed cartoons of French satire magazine Charlie Hebdo after the deadly attack on Wednesday in Paris.
A police spokeswoman said that an incendiary device was thrown at the newspaper building in the night and documents were burned inside. Two suspects were arrested near the crime scene because they behaved in an unusual manner, she added.
The newspaper said on its web page that there were no people inside the building when the attack happened. Police said state security had taken over the investigations. (AP)
7:59 A.M. Prime Minister Benjamin Netanyahu boards a plane to Paris, where he will attend the unity rally.
Netanyahu stated that he intends to say during the rally that "any Jew who wishes to move to Israel will be welcomed with open arms." (Yair Ettinger)
7:50 A.M. The unity march in Paris is expected to draw millions on Sunday, French Prime Minister Manuel Valls says, according to AFP. Dozens of world leaders, including Prime Minister Benjamin Netanyahu, Palestinian President Mahmoud Abbas, British Prime Minister David Cameron and German Chancellor Angela Merkel are expected to attend.
AFP cites French Interior Minister Bernard Cazeneuve as saying that more than 5,500 police and military personnel will be deployed in the French capital for the March. Some 2,200 will guard the route of the rally, which will begin in from Place de la Republique and end at Place de la Nation in the city's center. (Haaretz)
1:56 A.M. Hundreds of people holding pens aloft in support of free expression rallied in New York City on Saturday to mourn victims of a deadly terror attack targeting a French satirical publication.
The demonstrators braved freezing temperatures in Manhattan's Washington Square Park as a woman danced under a sign that read "Je suis Charlie." Organizers said they were showing solidarity with the French after the attacks in Paris.
Ollivier Souchard, a French-born New York resident who brought his family and friends, explained the fierce support for freedom of expression behind Charlie Hebdo's provocative images. "What we are afraid of is less freedom for more security, it's muzzling," Souchard said. (AP)
12:45 A.M. Islamic terrorist Amedy Coulibaly tried to justify his actions to the hostages he held at a kosher supermarket in France on Friday, telling them if you "leave the Muslims alone, we will leave you alone," according to a recording.
The conversation was recorded, without Coulibaly's knowledge, by France's RTL radio station, after he picked up the phone and failed to hang up properly.
According to the RTL recording, the French-born convert to Islam called his action revenge in retaliation for French military action in Mali, Western bombardment of Syria, attacks on the Islamic State and France's ban on women wearing full head coverings in public. Coulibaly also quoted Osama Bin Laden: "Like he said: You will never taste peace. We are the ones who will make peace in Palestine." (Haaretz)
12:30 A.M. Palestinian Authority President Mahmoud Abbas will attend Sunday's national rally for the victims of France's twin terror attacks in Paris, according to the WAFA Palestinian news agency. Prime Minister Benjamin Netanyahu will also attend, as well as Minister Naftali Bennett.
12:11 A.M. The mother and sisters of Amedy Coulibaly, who killed four hostages in a Paris kosher supermarket on Friday, offered their "sincere condolences" to victims' families in a statement sent to AAFP. "We condemn these acts. We absolutely do not share these extreme ideas. We hope there will not be any confusion between these odious acts and the Muslim religion," Coulibaly's family said in the statement.
Click the alert icon to follow topics:
ICYMI
The Artist Who Survived Auschwitz Thought Israel Was 'Worse Than the Concentration Camp'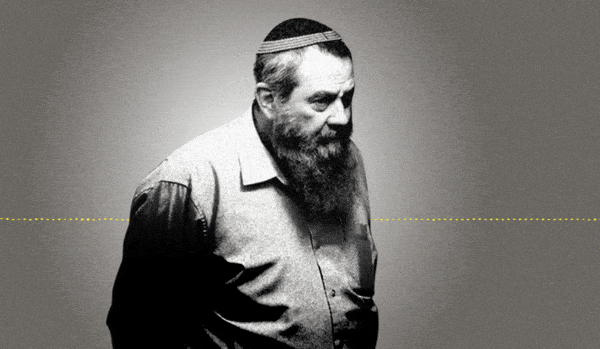 Jewish Law Above All: Recordings Reveal Far-right MK's Plan to Turn Israel Into Theocracy
Why I'm Turning My Back on My Jewish Identity
Down and Out: Why These New Immigrants Ended Up Leaving Israel
The Reality Behind 'The White Lotus' Sex Work Fantasy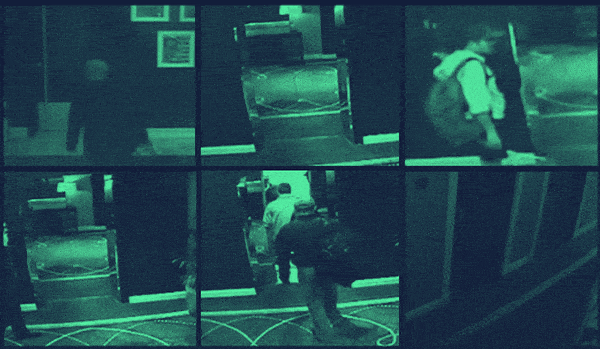 This 'Dystopian' Cyber Firm Could Have Saved Mossad Assassins From Exposure