First They Came for the Jews. Then They Came for the Journalists
The massacre at Charlie Hebdo was part of an all-out assault on freedom in Europe. Jews and cartoonists are on the frontline.
Francis Levy inspecting tombstones desecrated by vandals with Nazi swastikas in the Jewish Cemetery of Cronenbourg near Strasbourg, France, after an anti-Semitic attack in 2010.
Credit: Reuters
One of the first responses I heard on Wednesday when the first reports came through of a shooting on a newspaper office in Paris was "is it a Jewish newspaper?" As parochial and narrow-minded as that question may sound, it made sense. There was every reason to believe that the next major terror attack in France would be against a Jewish target.
After all, the last two such multiple murders carried out by French jihadists were of Jews — last year at the Jewish Museum in Brussels and in 2012 outside the Ozar Hatorah school in Toulouse. Add to that a recent spate of attacks that fortunately did not result in any deaths, and I don't have to point out the pattern for you.
To paraphrase Pastor Martin Niemöller — First they came for the Jews, then they came for the journalists.
The choice of targets — Jews and satirical journalists — is inextricably linked, and not only because the most veteran cartoonist murdered in the Charlie Hebdo office on Wednesday morning was Jewish — the 80-year-old Georges Wolinski (though the story of this son of Jewish refugees from Poland and Tunisia who came to live in France at age 12 makes this connection all the more poignant). The existence of a successful, highly visible and well-connected Jewish community in a major European country, as well as an irreverent weekly magazine that routinely lampoons those in power, should never be taken for granted.
Neither Jewish life nor a fiercely free press could have flourished so much in France over the last 70 years without an open and liberal-democratic environment nurturing them. Both are symbols of all that is best of the prolonged period of peace and freedom Western Europe has enjoyed in the post-World War II era. That they were both chosen as targets is no coincidence.
Another connection is that neither the Jews of France nor Charlie Hebdo pose any sort of conceivable threat to Muslims anywhere. The gunmen could have chosen to target a party branch of the ultra-right and increasingly anti-Muslim National Front or the offices of a politician supporting laws against hijab-wearing, halal ritual slaughter and the building of mosque minarets. Not that such an attack would have been justified, but it is telling they preferred to point their Kalashnikovs elsewhere.
The jihadists have murdered civilians whose existence had no relevance whatsoever on their lives and communities, but their very presence and identity offended them.
It has often been said that the Jews' situation in any given country is a reliable barometer of the level of democracy and human rights there, and the same is true of the freedom enjoyed by a country's media. European Jews may be attacked because of anti-Semitism and warped thinking that links them to the Israel-Palestine conflict, and Charlie Hebdo's journalists were slaughtered because they refused to be cowed and continued to publish cartoons ridiculing Mohammed, as they ridicule the "holy" men of other religions, including Judaism. But above all they have been killed because they embody Western enlightenment, freedom and tolerance.
Belle poque
The struggle growing now in the heart of Europe isn't between Muslims and Jews. By any yardstick the vast majority of the continent's Muslims have no connection to any of this, and with the exception of a handful of spokesmen with few followers, their leaders have condemned the killings.
And for all the understandable unease felt by Jews in France and neighboring countries, they are still enjoying the most prosperous period in the history of Jewish life in Europe. They are not limited, oppressed or discriminated against in any way by the authorities who are investing massive resources to protect Jewish communities.
It is a struggle between those who continue to believe in the true values of the West and those who find these freedoms to be abhorrent. Whether they be radical Islamists, neo-fascists or nationalist Europhobes, and yes, even though they may hate each other, they have a common cause. Scratch beneath the surface and you will find that they share similar phobias — against Jews, gays, foreigners (to them) and journalists who insist on revealing their true nature and pricking their balloons of self-righteousness.
No, Europe is not being taken over by a caliphate, but it is increasingly gripped by forces of intolerance and xenophobia. These forces often oppose each other (and in some dismal cases even a few individual Jews join them in the mistaken belief that if these groups oppose Muslims and claim to support Israel, this somehow cleanses them).
But scratch a bit beneath the surface and you will find how similar they are. In any assault on freedom in European history, whether from the right or left, religious fundamentalist or militantly secular, the ancient hatred of the continent's Jews is always lurking. The only reliable safeguard will always remain democracy.
These attacks coincide with a surge in Jewish emigration from France — 6,000 left for Israel in 2014, an all-time record, along with smaller numbers moving across the water to Britain and Canada. While a feeling of insecurity is certainly one motive, the main reason is almost always financial; the ongoing slump in France's economy and ultra-high taxation.
It is not a panicked exodus, but a result of long-term factors. Most French Jews, however, are staying put. Despite the hysterical headlines, not only are Europe's Jews not fleeing, the numbers of Israelis currently residing in London and Berlin exceeds that of those who have "fled."
The fact that we are not yet facing an emergency is not reason for complacency, though. The rise of xenophobic parties such as the National Front in France and UKIP in Britain are alarm bells for Europe's Jews, just as the recent jihadist attacks are.
But there is still much room for optimism, because if one thing has been made clear this week in Paris it is that the Jews are not on their own in this. This is a battle on all fronts for a continent's soul, and as long as European satirists are free to continue sharpening their pens, as the wounded survivors of Charlie Hebdo have promised they will be doing for next week's edition, Jews will also have a place on the frontline.
Click the alert icon to follow topics:
ICYMI
The Artist Who Survived Auschwitz Thought Israel Was 'Worse Than the Concentration Camp'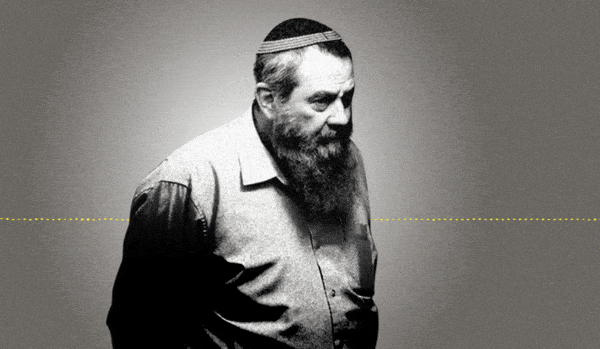 Jewish Law Above All: Recordings Reveal Far-right MK's Plan to Turn Israel Into Theocracy
Why I'm Turning My Back on My Jewish Identity
Down and Out: Why These New Immigrants Ended Up Leaving Israel
The Reality Behind 'The White Lotus' Sex Work Fantasy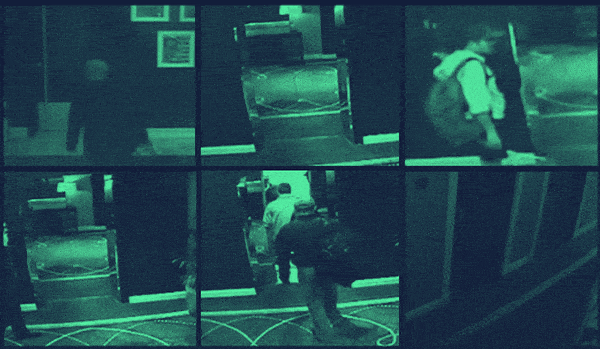 This 'Dystopian' Cyber Firm Could Have Saved Mossad Assassins From Exposure