Rampant Corruption Is an Existential Threat to Israeli Democracy
19th century economist Henry George: In a corrupt democracy, the best sink to the bottom, the worst float to the top; the vile are ousted only by the viler.
Eliot Ness meets Malone in 'The Untouchables'
The State Attorney's office announced this week that it would indict former Labor Party leader and Defense Minister Binyamin Ben Eliezer for bribery and corruption. On the same day, the newspapers reported on the mysterious disappearance of a former aide to Prime Minister Netanyahu and Foreign Minister Lieberman, who is suspected of having served as middleman and money launderer in the burgeoning Yisrael Beiteinu payola scandal, which apparently involves other political parties, as well.
It was also announced that Shula Zaken, ex-confidante and current informer on Ehud Olmert, will be released from prison at the end of this month, while the former prime minister awaits what could well turn out to be his own, far longer jail sentence. Then the news broke that a senior police officer was suspected of extorting sexual favors in exchange for a promotion.
And it was only Tuesday, mind you. I didn't mention the ongoing corruption scandals at the Israel Electric Corporation or the demands for an investigation into the $400 million Bank Leumi tax evasion settlement deal with U.S. authorities or the ongoing suspicions of backroom influence-peddling regarding the offshore gas monopoly or the investigations of widespread payoffs in the Ramat Gan Municipality. Or that the books haven't been closed yet on the murky Harpaz affair that rocked the army's top echelons a few short years ago.
Just think about it: Of the four prime ministers who have served in the past two decades, only one (Olmert) has been convicted and is facing jail, but the other three (Netanyahu, Barak, Sharon) were all interrogated for serious crimes and escaped trial only by virtue of exceedingly back-bending attorney generals. One president (Katsav) is still serving jail time for rape; another (Weizman) was forced to ignominiously resign. The rogues' gallery of indicted and/or nearly indicted politicians includes former defense ministers (Ben Eliezer), foreign ministers (Lieberman) and finance ministers (Hirschson). It encompasses politicians from the left, right and center, as well as the religious parties, especially Shas, and some of their associated rabbis, chief and otherwise.
I don't know if there is more corruption in Israel than in other countries and/or that more of it gets uncovered and/or that the media goes nuts over such sordid stories and/or that Israel prosecutes crimes that in other countries are dismissed as mere disciplinary infractions. Globally, according to the latest annual Corruptions Perceptions Index published by Transparency International, Israel is somewhere in the middle: it ranks 37th out of 175 in the world, and 24th out of 36 among OECD countries. Could be better, you might think, but definitely could be worse.
But that is an external assessment, the way Israel is perceived by people on the outside. On the inside, the verdict is much harsher: According to the same poll, 79% of Israelis think political parties are corrupt; 73% that religious bodies are corrupt; 60% that the police is corrupt; 53% that legislators are corrupt (and this was before the latest scandals); 52% that the media is corrupt; and 33% that even judges are corrupt.
In his most recent book, Political Order and Political Decay, Francis Fukuyama stipulates that stable democracies require a strong state, rule of law and accountability – one can argue about how much Israel still has of each. Fukuyama credits turn-of-20th century Progressives and New Deal policies with saving America from the corrupt decay of the Gilded Age and of transforming it into the world's number one economic superpower. But it's been downhill ever since, to paraphrase this part of his brilliant book, because growing economic inequality and the concentration of wealth that allows the rich to manipulate the system to their benefit have corrupted American politics and brought it to stagnation point once again.
In Israel, however, the danger is not only that of economic stagnation or political decay but also the demise of democracy itself. "Corruption undermines the culture of democracy," as Professor Mark Warren of Georgetown University has emphatically written. In corrupt democracies people grow bitter and cynical; they lose faith in the greater good and start looking out for themselves alone. Democracy starts to seem like part of the problem, not the solution.
Like the U.S., Israel also suffers from economic inequality and extreme concentration of wealth, but its "culture of democracy" is threatened by other, no less powerful forces: the constant state of war, the ongoing occupation, the simmering religious, ethnic and nationalist tensions and the open political and ideological assault on democratic institutions that grow more forceful and ominous with each passing year.
Concurrently with the erosion of public confidence in corruption-tainted individuals and organizations, an increasingly militant right wing has waged an unrelenting campaign to undermine the legitimacy of the judiciary, chip away at the sanctity of free speech and emasculate Israel's constitutional commitment to its non-Jewish Israelis.
And, as part of what Warren categorizes as "corruption of the public sphere," Israel's increasingly partisan media is behaving more like a lapdog in recent years than a watchdog, shamelessly suborning their newsgathering activities to political and economic interests. The public, as polls show, has not failed to notice.
All of this would be a cause for concern even in a stalwart republic like the United States, but in a fledgling, 66-year-old democracy, with a population that mostly lacks democratic roots or is openly opposed to its principles, the situation is far more critical – and in the longer term, potentially life-threatening. Corruption has been steadily bleeding Israeli democracy and eroding public confidence in its institutions for many years, making it a much easier target to kill off altogether at a time of national crisis.
"In a corrupt democracy, the tendency is always to give power to the worst. Honesty and patriotism are a handicap, while dishonesty brings success. The best sink to the bottom, the worst float to the top. The vile are ousted only by the viler." This was the diagnosis of the one of the heroes of the American Progressive Movement that Fukuyama wrote about, economist and writer Henry George.
"National character gradually absorbs the qualities that win power," George wrote in his most famous work, Poverty and Power, renowned for its then-popular proposal for a "single tax" on land values. "In the long panorama of history, we see over and over that this transforms free people into slaves. A corrupt democratic government must finally corrupt the people. And when the people become corrupt, there is no resurrection. Life is gone, only the carcass remains. It is left but for the plowshares of fate to bury it out of sight."
To prevent George's dark vision from turning into reality, Israel desperately needs a knight in shining armor, an Eliot Ness in the Knesset, a Hercules who will be up to the task of cleaning out its stables. Unfortunately, it is just as likely that we could see a power-hungry firebrand stoke the public's disgust with its officials and use rampant corruption as a stalking horse to erode liberty and quench democracy.
More than one 20th century dictatorship – including German and Italian Fascists – came to power on the back of claims that corruption is endemic to democracy and that a strong and authoritarian hand that does away with constitutional niceties is the only way to stamp it out.
Click the alert icon to follow topics:
ICYMI
Ken Burns' Brilliant 'The U.S. and the Holocaust' Has Only One Problem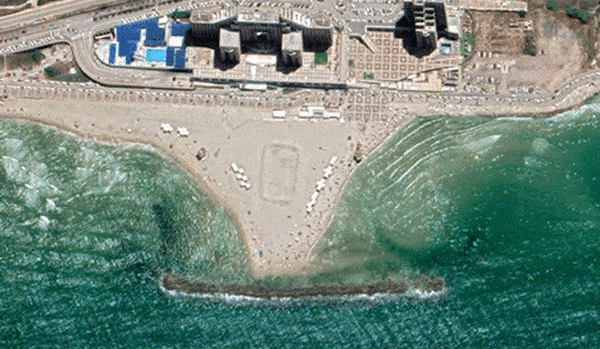 Facing Rapid Rise in Sea Levels, Israel Could Lose Large Parts of Its Coastline by 2050
As Israel Reins in Its Cyberarms Industry, an Ex-intel Officer Is Building a New Empire
How the Queen's Death Changes British Jewry's Most Distinctive Prayer
Chile Community Leaders 'Horrified' by Treatment of Israeli Envoy
Over 120 Countries, but Never Israel: Queen Elizabeth II's Unofficial Boycott