Cussing Their Way to the Knesset: Israeli Politicians' Juiciest Insults of the Week
The slurs they're hurling at each other conceal the things they aren't saying: what they intend to do to change things, and how.
Israeli Labor Party leader Isaac Herzog and Hatnuah party leader Tzipi Livni after announcing their joint 2015 elections list, December 10. 2014.
Credit: AFP
Modern elections in Israel can be characterized as a series of consecutive scandals, at the end of which Israelis are asked to pick the party whose members they were least scandalized by. As one mishap follows another, it's all about looking less damaged, come election day, than your foes.
The most recent scandal in our election cycle belongs to former Justice Minister Tzipi Livni, who – fresh from her Hatnuah party's unification with Labor's Isaac "Buji" Herzog – decided last week to use a prime-time comedy show to shed her wholesome, austere "Mrs. Clean" image, once and for all.
Appearing on "Matzav Ha'uma" ("State of the Nation"), a satirical show on Channel 2, Livni displayed a different, edgier side of herself, referring to Prime Minister Benjamin Netanyahu as "trash" (as in "Buji and I will take out the trash together"), impotent (as in "Two prime ministers in rotation are better than one prime minister who suffers from impotence") and "zero." To top it all off, she referred to the Palestinians as "idiots" (as in "The idiots on the other side of the negotiations"), and let out a curse word in Arabic whose meaning you can look up yourselves, if you want.
To be fair, not everybody can be funny on their first try.
Par for the coarse
The reactions to Livni's roasting of Netanyahu were, to no one's surprise, equally vulgar. "Is Tzipi Livni on drugs?" wondered Transportation Minister Yisrael Katz, who described Livni as a "bizarre figure." On her Facebook page, MK Miri Regev (Likud), who usually holds a monopoly over egregious displays of vulgarity in Israeli politics, called Livni a "demolition contractor who's having difficulties finding a dumpster to place all the trash she left behind during her previous terms in the Knesset."
Class – sharp readers may have already detected – is in woefully short supply in Israeli politics these days. Even before Livni's recent mishap, the 2015 elections didn't exactly excel in the subtlety department.
Coalition chairman Zeev Elkin (Likud), for instance, previously compared the Livni-Herzog union to reality TV show "Beauty and the Geek" (without detailing which of the two is which), and MK Ayelet Shaked (Habayit Hayehudi) accused members of the opposition of "scratching their balls."
And that's without even mentioning her party leader Naftali Bennett's most recent political ad, in which the outgoing economy minister is disguised as a bearded, bespectacled, Haaretz-reading Tel Aviv hipster, awkwardly saying "Sorry, sorry" to anyone who passes by.
Israeli politics always had a river of coarseness running through it. Over the years, MKs have squabbled, cursed, posed shirtless and seemingly did everything in their power to embarrass themselves and their voters. Regev famously brandished a gigantic flag and shouted repeatedly, "I'm from the neighborhood!" and "Clap!" during an appearance on a political panel. And former MK Anastassia Michaeli (Yisrael Beiteinu) threw water at Arab MK Raleb Majadele (Labor) during a Knesset debate.
But now, it seems that river of coarseness is overflowing. Whereas once the vulgarities were reserved for the margins of politics here, now they're at the center.
This, of course, can be not only pitiful but also potentially dangerous. Incitement and vulgarity, in a political context, can steer the public conversation away from the issues at hand and toward an unproductive path of petty squabbling.
Luckily for Israelis, in these elections it seems there are no issues at hand. Not because Israel doesn't suffer from myriad political, social and economic problems – but because few politicians are actually talking about them. Instead, they're trading barbs.
Ideological crisis
The recent onslaught of obscenities is indicative of something far larger: Israel's ideological crisis. In what is quickly turning out to be the most redundant, most cynical, election Israel has ever had, there's a lot of wheeling and dealing, but very little ideology involved. Granted, elections are three months away, but so far none of the prospective candidates have displayed anything remotely reminiscent of a vision or a plan.
Israel's growing isolation? Its descent into nationalist ethnocracy? The reemergence of terror and violence, and the dead end with the Palestinians? You'd be hard-pressed to find local politicians who offer solutions to any of those. What about Israel's impending budgetary crisis? Its growing inequalities? Its increasingly embattled society, where the cross-sector solidarity that once made it famous seems all but lost?
Or how about something relatively easy, like the growing apathy of its electorate – brought on partly by cynical politicians who never did anything but lift themselves up?
In the face of all these challenges, members of Israel's political class seem to have given up. The insults they're throwing at each other conceal the things they're not saying: what they intend to do to change things, and how.
It's true, Livni and Herzog try to present themselves as a credible ideological alternative to Netanyahu. But Livni was a committed member of Netanyahu's coalition up until two weeks ago, and presumably would have stayed that way had Netanyahu not fired her. And Herzog? The closest he came to taking an ideological stance since launching his campaign was to say he's not Netanyahu.
But it's not just Livni or Herzog. It's also every other candidate who sees himself as a potential replacement for Netanyahu, all dwelling under the popular and telling slogan, "Anyone but Bibi."
Moshe Kahlon (Kulanu), Yair Lapid (Yesh Atid), Herzog-Livni, Bennett ... so far, all have refused to even commit to not joining a coalition headed by Netanyahu.
Even the right wing, usually home to staunch ideologues and populist fanatics, seems to be suffering an ideology crisis these days. Foreign Minister Avigdor Lieberman (Yisrael Beiteinu), perhaps sensing the right wing has become overcrowded, is currently trying to appeal to center-left voters. Bennett's best effort at attempting to present a platform concluded with him saying, "We have to stop apologizing."
And Netanyahu? His ideological formula has remained constant for 20-something years now: Maintaining status quo + Holocaust references + self-service = success.
The problem is, Israel is in desperate need of ideology. For more than a decade now, its ideological vacuum has allowed extremist fringes to strengthen and its problems to mount. Now, it threatens to suck in whatever's left of its democracy and then spit it out.
The thing is, Israelis want more ideology. They clamor for it. They voted en masse for Lapid two years ago because they (mistakenly) recognized him as Netanyahu's ideological rival, someone untainted by the cynicism of the established political system. For the same reason, they may vote for Kahlon and Bennett this time.
Unfortunately for them, their politicians seems to be too busy cussing each other out.
Click the alert icon to follow topics:
SUBSCRIBERS JOIN THE CONVERSATION FASTER
Automatic approval of subscriber comments.

NOW: 40% OFF
ICYMI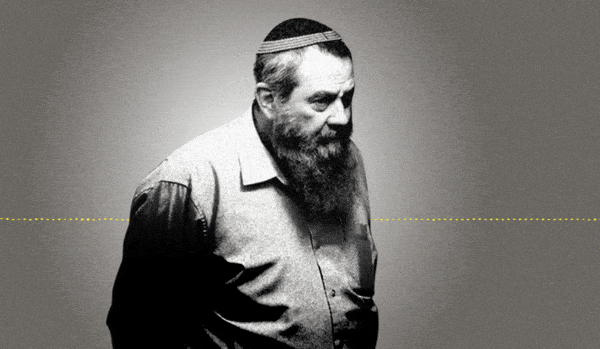 Jewish Law Above All: Recordings Reveal Far-right MK's Plan to Turn Israel Into Theocracy
Why I'm Turning My Back on My Jewish Identity
Down and Out: Why These New Immigrants Ended Up Leaving Israel
The Reality Behind 'The White Lotus' Sex Work Fantasy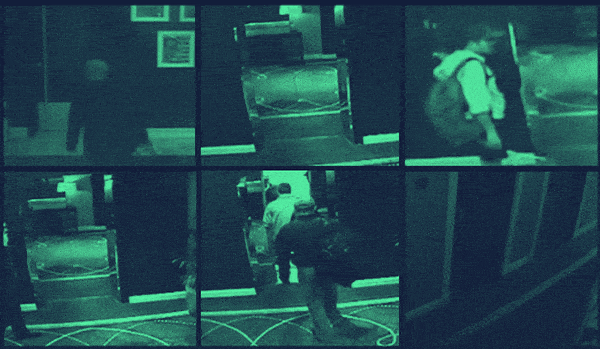 This 'Dystopian' Cyber Firm Could Have Saved Mossad Assassins From Exposure
Comeback Kid: How Netanyahu Took Back Power After 18 Months in Exile