Israel Election Updates Labor Approves Unity Deal With Livni's Hatnuah
92 days to go: Shas leader Deri wins backing of Ovadia Yosef's daughter; Lieberman accuses Likud of 'hysterics'; former settler leader to run for Habayit Hayehudi place; MK Stern: I won't leave Hatnuah.
Isaac Herzog, left, at the Labor Party meeting, December 14, 2014.
Credit: Tomer Appelbaum
Haaretz's latest political analyses and opinions: Israel, a make-believe democracy | Israel's falsest promise: Tzipi Livni is not the hope of the Israeli left | Israeli politics have killed the primaries | Israel's powerful ultra-Orthodox party on the verge of collapse
Latest updates:
11:58 P.M. Knesset Member Yoni Chetboun resigns from Habayit Hayehudi. He is expected to join a new party being formed by Eli Yishai.
11:31 P.M. Habayit Hayehudi Chairman Naftali Bennett is expected to meet with Housing Minister Uri Ariel on Monday in an attempt to bridge the gaps between them ahead of the election, following several days of tension. (Chaim Levinson)
10:45 P.M. Likud sources confirm talks held with Galant
Sources in the Likud confirm that Prime Minister Benjamin Netanyahu is considering reserving a top slot on the Likud's election ticket for former IDF general Yoav Galant.
According to the sources, the PM is mulling saving the 11th slot for Galant - meaning he would not need to run for a place on the list in the upcoming party primaries. According to Likud regulations, Netanyahu is granted the right to "drop" two candidates of his choosing into the list of party members running for Knesset seats.
The sources added that the move has not been finalized, and in any case would not be before party primaries are held at the end of January. (Jonathan Lis)
10:00 P.M. Eldad Yaniv announces he is joining the Labor party in Facebook post, says "we must replace Bibi." Ahead of the last round of elections, Yaniv, a former legal advisor to Labor during Ehud Barak's tenure as PM, formed and led Eretz Hadasha. The party, which promised to fight corruption and undue influence by business on government policy failed to garner enough votes to pass the electoral threshold. (Haaretz)
8:48 P.M. Third place on Kahlon's new list Kulanu offered to supermarket mogul Rami Levy. The party's spokesman says that Levy still doesn't have a place on the party ticket. (Haaretz and Ilan Lior)
7:23 P.M. Labor committee approves unity deal with Livni's Hatnuah
The Labor Party conference approved on Sunday evening the details of the deal to set up a centrist block with Tzipi Livni's Hatnuah.
According to the agreement, the first slot of the joint ticket will be reserved for Labor head Isaac Herzog, and the second for Hatnuah's Tzipi Livni.
Speaking to the party membership, Herzog promised the crowd an "upheaval."
"I didn't need polls to know that you party members, like me, understand that something different is happening here. Something big."
Livni's faction will enjoy six reserved places on the first 25 slots of the joint ticket's list.
Labor's MK Shelly Yacimovich, whose place at the party helm was wrested from her by Herzog in 2013, also addressed the floor, and used her speech to heap praise on Herzog.
"Once in a while, a miracle happens. This is a party that up until a short while ago was stumbling in the polls, and now it has shaken the dust off its shoulders, straightening itself, and seeing a new hope. Miracles don't happen by themselves. The one responsible for this wondrous recovery of ours in two weeks is Isaac Herzog." (Jonathan Lis) Read the full story here.
6:25 P.M. Talks ongoing between Likud and former IDF general Yoav Galant; 11th slot reservation at hand. (Jonathan Lis)
6:10 P.M. Shas leader Deri wins backing of Yosef's daughter
On the backdrop of a rift in Shas, party leader Aryeh Deri secured the backing of Rebbetzin Adina Bar-Shalom, daughter of the party's late spiritual leader Rabbi Ovadia Yosef - a much-respected figure in Israel's Haredi community. Bar-Shalom, speaking by Deri's side this evening in a show of support at the Shas party headquarters in Jerusalem, announced her decision to stay active in Shas.
"I could have chosen the easy way, and found myself in the Knesset in a few months," said Bar-Shalom, who described her decision to remain with Shas as the choice in more line with her father's teachings.
The Shas elections list has only men on it, and the party has never included a woman on its Knesset roster. Bar-Shalom, a significant figure among Israeli ultra-Orthodox feminists, said she will head a forum of the party's women supporters.
Earlier, Bar-Shalom was said to be considering a place in Moshe Kahlon's Kulanu list. (Yair Ettinger). Read the full story here.
3:45 P.M. Details on Labor-Hatnuah deal surface
According to the agreement to be presented later this evening, Livni's faction will enjoy six reserved places on the first 25 slots of the joint ticket's list. Herzog will be allowed to reserve three slots for his candidates - the 11th place and two lower ones (Recent polls predict the joint ticket will win some two dozen seats.) The set-up is expected to allow Herzog to absorb Kadima head Shaul Mofaz and other figures into the ticket in the future.
According to the document, the first slot will be reserved for Herzog, and the second for Livni. Labor's secretary-general will be placed seventh, and Livni will be allowed to place a candidate of her choosing in the eighth place – apparently MK Amir Peretz. Livni will also have the right to reserve spots 16, 21, 24 and 25.
Several currently serving Labor MKs are likely to find themselves outside the Knesset after the upcoming elections due to Herzog's decision to push to a higher spot the slots reserved for some regional representatives; slots 15 and 18 will be reserved for representatives from Moshavim and Kibbutzim, slot 17 for an Arab or Druze representative and slot 23 for an inner-city neighborhoods representative.
The slot reserved for recent Olim was pushed down to the 28 place – and thus unlikely, according to the polls, to be filled. Similarly, the reserved slots for regional representatives from Haifa and the north, the south and the Negev, and central regions, were pushed down.
The committee is expected to give Herzog the right to decide on the list's name, which has been temporarily named "The Zionist Camp." (Jonathan Lis)
12:36 A.M. Communist party meets to mull joint Arab list (Jonathan Lis, Ilan Lior)
10:36 A.M. Likud's Yisrael Katz: Is Livni on drugs?
Likud's Minister Yisrael Katz trashes Tzipi Livni on his Facebook page: "Is Livni on drugs? Yesterday on TV we saw a surreal figure who slung unprecedented derision at the PM: "Bougie and I will take down the trash," "better two potential PMs than one impotent PM." What style and what class! Since ties with Abbas were disconnected she's simply lost her balance. She addicted to the negotiations with the Palestinians – she can't quit the habit." (Haaretz)
10:06 A.M. MK Stern: I won't leave Hatnuah
MK Elazar Stern says he won't leave Hatnuah, and is considering to run on the Livni-Herzog joint slate. (Jonathan Lis)
9:47 A.M. Former settler leader to run for Habayit Hayehudi place
Danny Dayan, former head of Judea and Samaria Council, announced he will run in the Habayit Hayehudi primaries.
In a joint press conference with Habayit Heyehudi chairman Naftali Bennett, Dayan said: "Only if Habayit Hayehudi will be a major force in the next government we won't have the disgrace of Tzipi Livni running the negotiations [with the Palestinians]." (Chaim Levinson)
9:13 A.M. Lieberman accuses Likud of 'hysterical' response
Yisrael Beiteinu Chairman Avigdor Lieberman slams Likud's accusation that voting for him might lead to a leftist government: "It's a hysterical response."
"I was very surprised by the Likud's response," Lieberman told Army Radio. "It's not like them. It's more like Habayit Hayehudi, because it's a hysterical party with hysterical people, but such a response is strange for the Likud. It's probably due to the inner tensions there, ahead of the primaries."
"When Ofir Akunis, who lives in north Tel Aviv, says voting for Lieberman who lives in Nokdim [a settlement in the West Bank] is voting for a leftist government, he's making a fool of himself," Lieberman said. (Haaretz)

Click the alert icon to follow topics:
ICYMI
Ken Burns' Brilliant 'The U.S. and the Holocaust' Has Only One Problem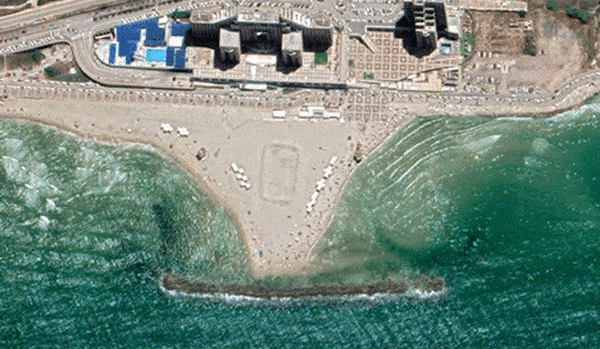 Facing Rapid Rise in Sea Levels, Israel Could Lose Large Parts of Its Coastline by 2050
As Israel Reins in Its Cyberarms Industry, an Ex-intel Officer Is Building a New Empire
How the Queen's Death Changes British Jewry's Most Distinctive Prayer
Chile Community Leaders 'Horrified' by Treatment of Israeli Envoy
Over 120 Countries, but Never Israel: Queen Elizabeth II's Unofficial Boycott