Anachronism and Provinciality: Welcome to the Nobel Prize Selection Process
Prizewinners represent humanity's elite as it appears from the recesses of northern Europe.
Israeli Nobel laureate Robert J. Aumann receives the joint 2005 Nobel Prize for Economics from Swedish King Carl Gustaf, Stockholm, Dec. 10, 2005.
Credit: Reuters / Haaretz Archive
This year's Nobel Prize winners will pick up their awards in a few days, so it's no wonder media stories about the institution and the recipients are proliferating. After all, the prizes have been arousing interest since 1901, when they were first bestowed based on the will of Swedish chemist and entrepreneur Alfred Nobel.
Before Nobel died, he invested most of his fortune in the foundation that each year awards money to extraordinary contributors in science, literature and peace. Since then, the prize, which today totals about $1.1 million, has gone to 860 people and 22 organizations.
That's fine, of course, but there's something slightly off about the way Israelis relate to the phenomenon. First, there's an outrageous obsession about the number of Israelis and Jews who win. No doubt the tally is high, but this annual search for sources of national pride is pathetic. It's a search for quick and easy solace.
Who cares about poverty and social gaps when a Princeton economist with a Jewish mother receives a medal from the king of Sweden? Who cares about the violent conflict with the Palestinians when the medal-winning chemist from California was once an officer in the Israeli army? All our troubles seem smaller when we remember that one in five prizewinners is Jewish. How many times have the Arabs won?
Aside from that, the prize has incredible power. A Technion professor decides he wants to be president of Israel? We'll forget that he has no political experience and take him seriously if he's got a Nobel.
A Hebrew University mathematician doesn't get an honorary Phd from the University the Haifa? We'll forget that that's an internal matter among academics and make it into a national headline. After all, he has a Nobel Prize.
All this would be reasonable if the prize were the ultimate criteria for intelligence, a but a critical look at the selection process reveals nothing but anachronism and provinciality.
The guidelines for the selectors were drawn up almost 120 years ago by a single person, Alfred Nobel himself. No one is authorized to update these rules, so the decisions about the most prestigious prize in the world are made by a board whose members are exclusively Swedish (or Norwegian for the Peace Prize).
Of course these are serious, respectable people and there's no reason to doubt their professionalism, but they lack global perspective. Thus the prizewinners represent humanity's elite as it appears from the recesses of northern Europe.
While the prizes for physics, medicine and chemistry are considered the highest achievements of all humanity, the selection process doesn't include any people from Harvard, Oxford or MIT, or any judges from China, India or Russia. It's just academics from Sweden, a country whose academic institutions wouldn't make the top 50, according to most international standards.
All in the family
No doubt it's a good thing that the winners aren't chosen by text-message voting or Facebook likes, but the Scandinavians take this one step too far. According to the guidelines, very few people are even allowed to suggest candidates; only Swedish academics and their prize committees, former Nobel Prize winners, and other senior figures in the academic world. For the Peace Prize, parliament members and international court officials are added to the mix.
This leaves it all in the family. It's a reasonable method for the scientific prizes, but for the other categories it slashes the list of possible winners. In any case, a precise discussion about the problem is impossible because the candidate lists and protocols for discussing them are kept secret for 50 years.
Are you interested in who was short-listed for the peace or literature prize? No problem, just make sure you're talking about 1964 or before. Want to suggest a candidate for next year's prize? Go ahead, if you've already won or belong to the global elite in academics or politics. It won't help if you happen to be a famous social activist, doctor, author, journalist, mayor, judge, industrialist or just a regular citizen with something to say.
The Nobel Prize for Literature is an excellent example of the skewed process. The winner is chosen by a group that was founded in 1786 and has 18 members. The members are appointed for life, their average age is 70 and they're all Swedish.
No wonder the results are usually surprising – on the one hand, writers who seem a shoo-in don't win, and the attempt at cosmopolitanism and staying current gives us nearly anonymous winners.
Literature isn't a science, and literary preference is a matter of taste, but still, it's hard to justify that authors like Tolstoy, Chekov, Twain, Joyce and Proust never won, while the winners list from those days includes names that have fallen off the pages of history.
In 1974, for example, when people like Graham Greene, Vladimir Nabokov and Jorge Luis Borges were candidates, the winners were two Swedes — Eyvind Johnson and Harry Martinson. Not that there's anything wrong with Swedish authors winning the prize from time to time, but these two guys were members of the group that made the selection.
Also, the prize has been awarded to more Swedes than people from all Asia, Africa or South America, for example. Meanwhile, 468 of the 860 winners have been European, while the number of female winners has been unimpressive – 46, just above 5 percent.
A strange peace
If there are concerns about Swedish academia's ability to choose prizewinners for literature, the body that chooses Peace Prize winners is even stranger. Alfred Nobel, who felt guilty for inventing dynamite, had a simple idea: a prize for those who "have done the most or the best work for fraternity between nations, for the abolition or reduction of standing armies and for the holding and promotion of peace congresses."
A lofty idea, but who bestows the prizes? Leading international experts on political science? A council of experts on diplomacy, strategy and security?
The answer is no, of course. The Peace Prize is awarded by a subcommittee of the Norwegian parliament — one without much influence in the international arena, in a country of 5 million. The five-member committee is chosen not based on expertise or experience, but, believe it or not, on the balance of power among Norway's political parties.
Here as well, the selection process has yielded strange results, starting with the selection of Cordell Hull, Franklin Roosevelt's long-serving secretary of state, who apparently was responsible for Washington's decision not to give safe harbor to a ship containing hundreds of Jews fleeing Europe in 1939.
The choice of U.S. President Barack Obama is also curious; he made the candidate list only 12 days after being sworn in. The European Union and United Nations have also been awarded prizes, but not Mahatma Gandhi, even though he was a candidate five times.
Meanwhile, the selection process for the Peace Prize can be considered reasonable compared to the one for economics. Alfred Nobel chose five clear categories for the prize, and none of them were economics. In 1968, Sweden's central bank, in an act of PR genius, bought itself a prize to award alongside the original Nobels.
True, it's officially the Nobel Memorial Prize in Economic Sciences, not a Nobel Prize, but who pays attention to that? In effect, this award weaseled its way in despite the wishes of Alfred Nobel. It can be said that many laureates never advanced the lofty ideals that inspired Nobel to create his prizes in the first place.
And since we're talking about economics, let's not forget that the Nobel Prizes are a business. The awards are funded by a foundation that gets its money from profits on explosives and weapons, and currently operates as an investment firm with global interests (while being tax-exempt in Sweden and the United States).
Nobel Prize laureates have made many important contributions and are surely worthy of praise. But it might be time to put this thing in perspective – we're talking about a private foundation with an outdated structure with private interests. It mostly honors old European men, based on the elitist and academic perceptions in Scandinavia. Looking at it that way, it's not such a shame no Israelis won this year.
Click the alert icon to follow topics:
ICYMI
Ken Burns' Brilliant 'The U.S. and the Holocaust' Has Only One Problem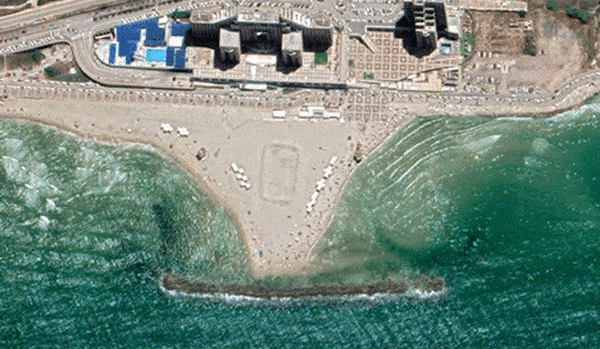 Facing Rapid Rise in Sea Levels, Israel Could Lose Large Parts of Its Coastline by 2050
Lapid to Haaretz: 'I Have Learned to Respect the Left'
The Mossad's Fateful 48 Hours Before the Yom Kippur War
As Israel Reins in Its Cyberarms Industry, an Ex-intel Officer Is Building a New Empire
How the Queen's Death Changes British Jewry's Most Distinctive Prayer