New York ultra-Orthodox Are Following Israel's Bad Example
The U.S. can cope with Haredim refusing to learn useful skills, but Israel can't and gentle nudges won't do the trick.
Thousands of Orthodox Jews protesting in New York against the Israeli government's proposal to draft the Haredim (March 9, 2014)
Credit: AP
As he told The New York Times last week, Naftuli Moster was in his final year of college when he first heard the word "molecule."
He was also flummoxed by words like "high school diploma" and "essay," although ostensibly he had completed 12 years of education.
Moster didn't grow up in the heart of Geula or Bnei Brak, but in the United States – Brooklyn to be exact. Borough Park to be even more exact. Until he took the daring step of enrolling at the College of Staten Island, his education was limited to the curriculum offered at Yeshiva Machzikei Belz.
Boys in schools like that do not learn the ABCs until age seven or eight, though they learn Hebrew letters from early on. They spend seven and a half hours a day on religious studies and just 90 minutes, in late afternoon, on English and math. By the time they reach their teens, even that very limited exposure to the world of learning beyond Torah pretty much come to an end.
Moster has been trying to change that. He appealed to the New York City and State educational authorities, who are supposed to ensure that private schools provide a minimum general education. But no one seemed prepared to touch the issue. Even in America, where there's no United Torah Judaism or coalition government, the ultra-Orthodox wield considerable political power.
He's now working on a lawsuit to force change. But finding parents prepared to support him in the ultra-Orthodox world is a tough proposition. In his own school, an attempt to beef up secular studies met with protests by the student themselves.
The fact is the very people who would benefit from secular studies, by giving them the basic tools they need to work and support their families, are the ones at the front line of resistance.
In New York, according to the New York Times, Yiddish is the primary language of instruction at two thirds of the city's 250 Jewish schools.
This is America, a place where not only is there no UTJ, but there are no government allowances or tax breaks to enable Haredim to spend years learning in yeshivot and kollels without having to serve in the army or work. Yet, far from compromising in the face of economic reality, the ultra-Orthodox world has grown more religiously stringent and isolated than ever before.
Indeed, Haredi values are increasingly penetrating the modern Orthodox world. And what is happening in America should be a lesson for Israel, where the Haredi community is bigger, more politically powerful and more ideologically extreme than its American counterpart.
Not engineers or lawyers
Policymakers in Israel blithely assume that exerting economic pressure on Haredim by cutting allowances and creating a tax system that benefits lower-income workers over the non-working poor will inevitably force Haredi men – the ones who are supposed to dedicate their lives to Torah study rather than to work – into the job market. Indeed, the percentage of Haredi men in the workforce has begun climbing since the government began tightening the screws in 2003 when Benjamin Netanyahu was finance minister: About 46% of working-age Haredi men were employed in 2011, the most recent year available, up from 36% eight years earlier.
But that's still way below 78% for all Israeli adult males. In any case, these Haredim aren't becoming engineers and lawyers but working at the bottom rungs of the labor ladder, exactly the kind of jobs Israel does not need if it is to remain a modern, productive economy. There's no sign the core of Haredi society is ready to abandon the ideal of a "society of learners" that has emerged over the last decades.
Conventional economic incentives that strike at the heart of the Haredi ethos don't work in a society operating outside the norms of the modern world. An economist conducting a cost-benefit analysis would have no trouble deciding between Torah study and poverty, as is life in the ultra-Orthodox world, and a "normal" life of work and the material benefits it brings
But Haredi man sees himself in very different terms that no economist's calculus can possibly capture. The two sides are intellectually unbridgeable. One small example of this is the high birthrate among Haredim, which they believe to be fulfilling a religious requirement even if it practically means consigning themselves to even deeper poverty.
Haredi leaders like to portray the demand that their communities more fully participate in life of Israeli society as a mean-spirited, perhaps even anti-Semitic, attack on their community. Even if that were true, they can hardly complain: The Haredi world disparages secular culture and values, so it is in no position to complain if the animosity is returned.
Sincere in defense through Torah
But the real reason Israel needs to reform the Haredi world is that we have no choice.
No economy can be in a position where a large and growing minority of the population is living off the work of the rest. As part of their intellectual disconnect, most Haredim probably believe in their hearts that they are making a contribution to the state by providing for its spiritual defense and substance through Torah study. The rest of us don't buy it and, of course, the money to fund that learning isn't raining down from heaven or rising up from a page of Gemara -- it's being generated from the labor and enterprise of their fellow Israelis.
Because of the high Haredi birthrate, there are going to be a lot fewer working Israelis to carry the weight of those who don't. A 2013 study by the National Economic Council predicts that the percentage of Israel's "highly skilled" population -- namely non-Haredi Jews -- entering the labor force will fall from 71% to just 53% by 2029.
Israeli Arabs will account for a lot of that decline in skills, but Haredim will be contributing their fair share, too. Unlike Israeli Arabs, the ultra-Orthodox are becoming less educated over time: According to the Taub Center for Social Policy Studies while 15.1% of Haredi men aged 45-64 had an academic degree in 2008, only 7.5% of younger Haredi males did. How can Startup Nation survive?
Israel faces an immense challenge that won't be fixed by simple economic and curriculum reforms to gently push the Haredim into the workforce. They won't do nearly enough. As difficult and uncomfortable as it is to contemplate, nothing less than a culture war has to be waged and the battleground will be in the schools and over army service.
Contrary to what Haredi leaders assert, secular Israel doesn't have the heart to engage in such a battle, as evidenced by how quickly the "equal burden" campaign disappeared from the national agenda. But to refrain from fighting now will consign our children – both secular and Haredi – to a bleak future.
Click the alert icon to follow topics:
ICYMI
Ken Burns' Brilliant 'The U.S. and the Holocaust' Has Only One Problem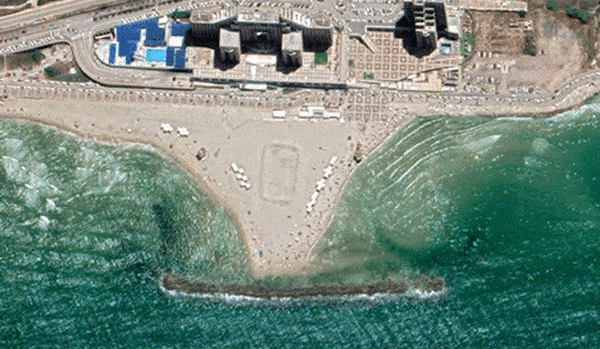 Facing Rapid Rise in Sea Levels, Israel Could Lose Large Parts of Its Coastline by 2050
Lapid to Haaretz: 'I Have Learned to Respect the Left'
The Mossad's Fateful 48 Hours Before the Yom Kippur War
As Israel Reins in Its Cyberarms Industry, an Ex-intel Officer Is Building a New Empire
How the Queen's Death Changes British Jewry's Most Distinctive Prayer