How Kosher Is Jewish Money?
Israelis have the most to lose from the destructive potential of donations from the likes of Haim Saban and Sheldon Adelson. We should thank them for bringing this debate out into the open.
Sheldon Adelson, April 11, 2012.
Credit: Bloomberg
It was like a scene out of "The Protocols of the Elders of Zion." Two immensely wealthy Jews, key financiers of the main political parties of the world's superpower, discussing how to wage war on the enemies of the Jews, and control the media and presidents. Only, instead of taking place at the dead of night in a Jewish cemetery in Prague, they were sitting on stage in a Washington, D.C. hotel conference room, in full view and making no attempt to hide their intentions.
If the Czarist secret police officers who published the original edition of "Protocols" at the start of the 20th century had been at the Hilton, or just reading the reported dialogue between Power Rangers impresario Haim Saban and casino mogul Sheldon Adelson, they would have had little need for the embellishment, plagiarism and forgery they used to concoct their best seller.
If you haven't yet read the musings of these two gentlemen on the best way to confront Iran (bombing "the daylight out of these sons of bitches" is an option), the shortcomings of Barack Obama's presidency, the need (or lack of) for Israel to be a democracy, the best way to take over The New York Times, and how to ensure a sufficient supply of latkes at the White House Hanukkah party, then you really should. It would be no exaggeration to call it a historic event.
The joint appearance of the two billionaires at the Israeli American Council's inaugural conference last weekend was the moment that Jewish benefactors, who have always preferred to use financial influence on behalf of their brethren as far behind-the-scenes as possible, chose to do so out in the open.
Not that they had anything to be ashamed of. Jewish financiers using their fortunes to protect and promote a small scattered nation, persecuted for much of its history by vastly superior forces, is an honorable tradition. Only, it was always a tradition considered to be much more effective when carried out discreetly. Why give the haters more ammunition to incite with?
In most countries where Jews live, discretion is still the norm. On the same day Adelson and Saban took to the stage in Washington, across the pond a British daily blazed the headline "Labour funding crisis: Jewish donors drop 'toxic' Ed Miliband" across its front page. The Independent on Sunday was referring to a shortfall in fund-raising for Britain's main opposition party, due to concerns of Jewish donors that its embattled leader, Miliband (himself Jewish, of course), will, if elected prime minister next year, toughen his government's policy toward Israel.
There are a number of troubling flaws to this story. Labour's campaign machine relies, to a large degree, on funding from trade unions and is hardly beholden to private Jewish donors. Miliband is indeed in deep crisis, but that is due to his inability to project a credible image of being prime-minister-in-waiting and the constant sniping by his own senior party members, who fear he is leading them to five more years in the political wilderness.
The misgivings of the party's Jewish donors over his foreign policy is really the least of his worries, and it is odd (or perhaps not) that The Independent on Sunday chose to make this relatively minor concern the main headline of its Remembrance Sunday issue. Especially as even the reporter admitted that it is not yet a problem – merely one that could emerge in the months leading to the election – and is dwarfed by the general reluctance of donors, not just Jewish ones, to contribute to Miliband's campaign.
But by far the biggest flaw in the report, especially one that had been given such prominence, was that it did not include even one named source. None of Labour's Jewish donors or fund-raisers had agreed to identify themselves by name, though some seem to have agreed to be quoted anonymously.
Difference between U.S. and British Jews
The interviewees' reticence is not surprising. Whether or not they are satisfied with their party's candidate, Jewish philanthropists do not voluntarily discuss in public their political donations.
This is probably all you need to know about the difference between American and British Jews. Both communities are phenomenally successful, and for the past few decades have enjoyed a disproportionate prominence in just about every walk of life – unparalleled since the Golden Age of the Jews in Middle-Ages Spain, perhaps even surpassing that. But while Jews in the United States routinely celebrate their extraordinary position of near-dominance in finance, the creative arts, media, and now also political influence, among British Jews there is still a prevailing anxiety, and even sense of shame, whenever the words "Jewish" and "money" are used in the same sentence. Whenever a politician or media commentator combines the two, there is an outcry of "anti-Semitism."
There is ample historic justification for this defensiveness. "The Protocols" were not the first or last time the insidiousness of Jewish moneymen was a central plank of Judeophobia. And it's still around. Even today, when you start typing "Jewish bankers" into the world's most powerful search engine (founded by two Jews, of course), it automatically suggests "control the world." But then, the Web is full of the most vile conspiracy theorists, and we can't let them dominate our lives.
The influence and power of big money in capitalist democracies are a fact of life. You can try and legislate to close loopholes and create a more level playing field, but you can't eliminate it. Unless, that is, you want to live in a country like Vladimir Putin's Russia, where troublesome oligarchs are packed off to a penal colony in Siberia or forced to flee and live in permanent exile.
The best we can do is try and take the Internet – that wonderful tool our capitalist economies have created – away from the conspiracy theorists and use it to truthfully increase transparency, so we at least know who is using money to acquire influence.
And that is already happening. Every community, business sector, and lobby is using its financial clout to try and change policy, and safeguard its interests. Jews have no reason to be ashamed of having learned – out of bitter necessity – to play the game well, and they certainly have every right to lobby on behalf of the country where half of their people live. Accusing them of dual loyalties (and we all have multiple loyalties) is not only anti-Semitic, it is also a denial of their democratic rights to decide who and what they choose to support.
For all the vulgarity of the Saban-Adelson dialogue, we should commend them for holding it in the open. Especially since now we have heard Adelson publicly state that as far as he is concerned, "so what" if Israel is no longer a democracy, we know the ugly truth about the man who is our prime minister's number one patron.
It doesn't matter whether or not we supply the Israel-haters and Judeophobes with fodder. They will warp facts and invent lies, anyway. We will have to continue facing their poisonous propaganda, and we have never been in a better position to do so.
But we need to know whatever we can about how "pro-Israel" tycoons use their money and what they believe in, because they are now in a far more powerful position than any hostile newspaper or biased blogger to cause Israel untold harm.
Click the alert icon to follow topics:
SUBSCRIBERS JOIN THE CONVERSATION FASTER
Automatic approval of subscriber comments.

NOW: 40% OFF
ICYMI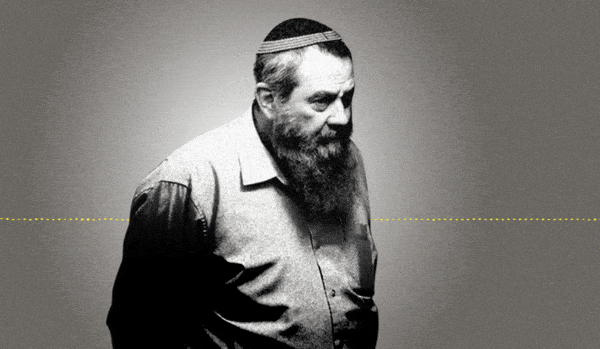 Jewish Law Above All: Recordings Reveal Far-right MK's Plan to Turn Israel Into Theocracy
Why I'm Turning My Back on My Jewish Identity
Down and Out: Why These New Immigrants Ended Up Leaving Israel
The Reality Behind 'The White Lotus' Sex Work Fantasy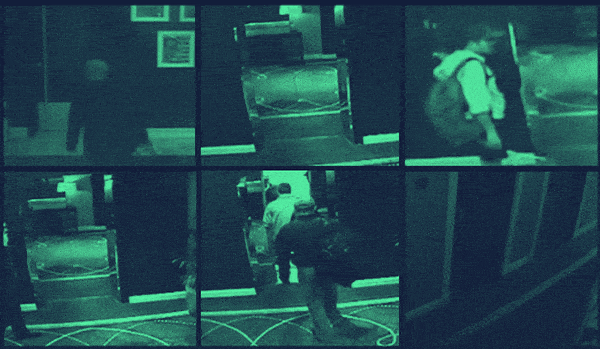 This 'Dystopian' Cyber Firm Could Have Saved Mossad Assassins From Exposure
Comeback Kid: How Netanyahu Took Back Power After 18 Months in Exile