Republicans Take Control of the U.S. Senate
Republican surge will force Obama to scale back his legislative agenda and limit his ambitions to either executive actions that do not require legislative approval or items that might gain bipartisan support.
Republicans rode a wave of voter discontent to sweeping midterm election wins on Tuesday, seizing control of the U.S. Senate in a punishing blow to President Barack Obama that will limit his political influence and curb his legislative agenda in his last two years in office.
Republicans won in places where Democrats were favored, like a Senate race in North Carolina, pulled out victories where the going was tough, like a Senate battle in Kansas, and swept a number of governors' races in states where Democrats were favored, like Obama's home state of Illinois.
They also strengthened their grip on the House of Representatives and when the new Congress takes power in January, will be in charge of both chambers of Congress for the first time since elections in 2006.
Obama, first elected in 2008 and again in 2012, called Democratic and Republican leaders of Congress to the White House on Friday to take stock of the new political landscape. He watched election returns from the White House, and saw little to warm his spirits.
Republican Senator Mitch McConnell of Kentucky, who won a tough re-election battle against Democrat Alison Lundergan Grimes, will replace Democrat Harry Reid as Senate majority leader.
Republicans needed six seats to win control of the 100-member Senate, and by late evening they had seven.
The winning margin came when Iowa Republican Joni Ernst was declared the winner over Democrat Bruce Braley and Republican Thom Tillis defeated incumbent Democratic Senator Kay Hagan in North Carolina.
Republican Senate candidates also picked up Democratic seats in Montana, Colorado, West Virginia, South Dakota and Arkansas.
The Republican surge will force Obama to scale back his legislative agenda and limit his ambitions to either executive actions that do not require legislative approval, or items that might gain bipartisan support, such as trade agreements and tax reform.
It will also test his ability to compromise with newly empowered political opponents who have been resisting his legislative agenda since he was first elected.
The president's party typically loses seats in midterm elections, but Obama's low approval ratings around 40 percent have been a drag on Democrats, along with public unease with the ISIS threat, the Ebola outbreak and a lackluster recovery from the 2008 recession. Promising economic signs of a drop in the unemployment rate and cheaper gasoline have failed to help.
Latest updates:
7:53 A.M. Republican governors elected in Wisconsin, Michigan, Massachusetts; Democrat wins Pennsylvania gubernatorial race
In Wisconsin, a political flashpoint in recent years, Republican Governor Scott Walker, a conservative Tea Party favorite considered to have presidential aspirations, defeated Democrat Mary Burke, Reuters/Ipsos projected. He famously survived a recall election in 2012, beating back a labor-backed effort to oust him from the governor's office.
Michigan Governor Rick Snyder prevailed over a Democratic political insider, former U.S. Representative Mark Schauer. In the home of the American auto industry, state finances improved under Snyder's watch and the bankrupt city of Detroit edged closer to getting back on course.
Republican Charlie Baker, the former chief executive of a New England health insurer, won the Massachusetts governor's race, beating Democrat Martha Coakley, in the contest to replace Governor Deval Patrick, a Democrat who is retiring.
But in Pennsylvania, Republican Governor Tom Corbett lost to Democrat Tom Wolf, making him the first incumbent governor in his state's modern history to fail to win a second term. (Reuters)
7:42 A.M. Kansas re-elects Republican senator, governor
Kansas Republican Senator Pat Roberts retained his seat in a crucial race for his party as it clinched control of the U.S. Senate on Tuesday, with election returns showing the veteran lawmaker pulling ahead of challenger Greg Orman.
Republican Governor Sam Brownback, a former U.S. senator and presidential candidate, also won re-election despite a bruising campaign that focused on the fiscal problems that followed his tax cuts.
Orman conceded defeat in the Senate contest as Roberts led the independent businessman by 52 percent to 44 percent with more than 80 percent of the votes counted on Tuesday, securing Roberts' hold on a seat he first won in 1996. (Reuters)
7:39 A.M. Voters in Washington D.C., Oregon approve ballot measures allowing use of marijuana by adults
Voters in Oregon and the District of Columbia approved ballot measures allowing the use of marijuana by adults, elating legalization activists who hope to extend their winning streak across the country.
Oregon will join the company of Colorado and Washington state, where voters approved the recreational use of pot two years ago. The District of Columbia is on the same path unless Congress, which has review power, blocks the move.
Still to come were results from Alaska, which also had a marijuana-legalization measure on its ballot Tuesday.
The District of Columbia's marijuana measure does not provide for the legal sale of marijuana, leaving that matter up to the D.C. Council. That's different from the measures in Oregon and Alaska, which would follow the example of Colorado and Washington state in setting up systems for regulating and taxing retail sales of marijuana. (AP)
7:28 A.M. Jason Carter, grandson of Jimmy Carter, loses Georgia gubernatorial race
Georgia voters were projected to return their Republican governor to office Tuesday, denying a bid by the grandson of Jimmy Carter to win the office his grandfather held in the early 1970s.
Republican Governor Nathan Deal led the 39-year-old Jason Carter, a Democrat, with 56 per cent to 41 per cent with about three-quarters of the vote counted, according to CNN and Fox News.
Carter was defeated despite his name recognition and help on the campaign trail from his 90-year-old grandfather, who traveled the state extensively campaigning.
Jimmy Carter served as governor of Georgia before he was elected president in 1976. Though he travels worldwide advocating for peace and democratic causes, he is not popular in his home state, which has swung toward the Republicans.
Jason Carter, who was a toddler when his grandfather occupied White House, is a state senator who was making his first bid for statewide office. (DPA)
7:07 A.M. Republican Larry Hogan wins governor race in Maryland, according to ABC projections. (Reuters)
6:46 A.M. Democratic Senator Harry Reid congratulates Republican Mitch McConnell for being the new Senate majority leader; says voters want both parties to work together. (Reuters)
6:41 A.M. CNN also calls Iowa for Republican candidate Joni Ernst.
6:35 A.M. CNN gives North Carolina to Republicans; with Iowa, brings Republican majority in the Senate to 52. (Chemi Shalev)
The republicans now take control of the Senate, for the first time since 2006. Democrats have 44 seats, with Alaska, Louisiana, Virginia, New Mexico outstanding. (Haaretz)
6:27 A.M. Fox News projects Iowa for Republican Joni Ernst, giving the GOP control of the Senate. (Chemi Shalev)
Ernst, 44, a state senator and an Iraq war veteran, defeated U.S. Representative Bruce Braley in the race to succeed retiring Democrat Senator Tom Harkin. Ernst will be the first woman to represent Iowa in the U.S. Senate. (Reuters)
6:25 A.M. Washington D.C. approves legal possession of marijuana, but Congress could nix it. Too bad: could really help Obama and the Democrats on a night like this.
Florida rejects medical marijuana; Sheldon Adelson invested millions against the measure. (Chemi Shalev)
6:19 A.M. Incumbent Democrat Brad Schneider of Illinois has lost his House seat to Republican Bob Dold; Republican Mike Coffman defeats Democrat Andrew Romanoff in Colorado 6th Congressional District. (Chemi Shalev)
6:10 A.M. NBC and CNN project Kansas for Incumbent Republican Pat Roberts over independent Greg Orman. (Chemi Shalev)
6:09 A.M. Republican Michael Grimm, who implicated Rabbi Pinto and is facing trial, handily wins reelection in New York. (Chemi Shalev)
6:07 A.M. Another disappointment for Democrats: Republican Scott Walker is reelected as governor in Wisconsin. (Chemi Shalev)
6:06 A.M. Democrat Jan Schakowsky reelected in Illinois. (Chemi Shalev)
The second Jewish senator competing tonight, Democrat Brian Schatz of Hawaii, wins elections. (Chemi Shalev)
6:04 A.M. New York Republican Lee Zeldin defeats Democratic incumbent; if no other wins, will replace Cantor as lone Jewish representative in the Republican caucus. (Chemi Shalev)
6:02 A.M. Democrats Jerry Nadler, Eliot Engel reelected to House in New York; John Yarmuth in Kentucky; Sander Levin, Michigan; David Cicilline, Rhode Island.
Democrat Representative Steven Cohen reelected in Tennessee; Debbie Wasserman-Schultz, Ted Deutch, Lois Frankel, Alan Grayson, in Florida. (Chemi Shalev)
5:42 A.M. CNN calls Georgia for Republican candidate David Perdue; AP calls Florida for Republican governor Rick Scott. (Chemi Shalev)
5:24 A.M. CNN also calls Colorado for Republican candidate Cory Gardner. Republicans need only one more seat to gain control over the Senate. (Haaretz)
5:02 A.M. Republicans pick up another seat with Steve Daines defeating Democratic candidate Amanda Curtis. (Haaretz)
4:59 A.M. Major defeat for Democrats as Fox News calls Colorado for Republicans over incumbent Mark Udall. (Chemi Shalev)
4:58 A.M. Democratic (and Jewish) Senator Al Franken reelected in Minnesota. (Chemi Shalev)
4:47 A.M. Second round projected in Louisiana, but Republicans may not need it for Senate majority. (Chemi Shalev)
4:10 A.M. Democrat Andrew Cuomo projected to win reelection as Governor of New York. (Chemi Shalev)
4:08 A.M. Republicans pick up third of six necessary Senate seats with expected win in South Dakota. (Chemi Shalev)
4:00 A.M. ABC projects victory in New Hampshire for Democrat Jeanne Shaheen over Republican Scott Brown. (Chemi Shalev)
3:58 A.M. Republican Governor Rick Scott has a slim lead over Democratic challenger Charlie Crist in early voting returns in Florida.
The returns Tuesday night show Scott has nearly 49 percent of the vote to Crist's 46 percent. Libertarian Adrian Wyllie had about 4 percent. More than half of precincts have reported results.
Crist was elected governor in 2006 as a Republican. He became an independent in 2010 when he ran for the U.S. Senate and it became apparent he would lose the Republican primary. He became a Democrat two years ago.
Scott was elected in 2010 in a tight race that wasn't decided until the day after the election. (AP)
3:38 A.M. U.S. President Barack Obama invites "bipartisan" Congressional leadership to the White House on Friday, CNN reports. (Chemi Shalev)
3:34 A.M. Second Republican pickup, of six needed, in Arkansas: Tom Cotton set to become the youngest U.S. senator, at 37. (Chemi Shalev)
3:30 A.M. AIPAC friend and Kosher-sex Rabbi Shmuley Boteach chum Cory Booker elected as Democratic Senator from New Jersey. (Chemi Shalev)
3:25 A.M. Outgoing House Speaker John Boehner reelected in Ohio. Dave Brat whose upset win in the Republican primaries unseated Eric Cantor wins Virginia's District 7 in House. (Chemi Shalev)
3:24 A.M. Republicans will keep their majority in the U.S. House of Representatives, NBC News projects, in an outcome that was expected in congressional elections.
NBC projected that Republicans would win 242 seats in the House, plus or minus eight seats. The party currently holds 233 seats in the 435-member chamber. (Reuters)
3:04 A.M. No projections for New Hampshire Senate race. CNN exit polls show a tight race between incumbent Democrat Jeanne Shaheen and Republican Scott Brown. (Haaretz)
2:42 A.M. CNN gives Republicans first of six pickups needed to capture the Senate: Calls West Virginia for Shelley Caputo. (Chemi Shalev)
2:33 A.M. South Carolina Governor Nikki Haley has handily beat Democratic state Senator Vincent Sheheen to win a second term. (Reuters)
The 42-year-old daughter of Indian immigrants needed a convincing victory to further boost her image nationally. South Carolina's first minority and first female governor already is a familiar figure on the national stage.
Haley was declared the winner based on projections from exit poll data. (AP)
2:13 A.M. Senator Lindsay Graham wins reelection in South Carolina, according to CNN. (Chemi Shalev)
2:02 A.M. In Kentucky, Mitch McConnel defeats Alison Lundergran Grimes, according to CNN. McConnel is expected to become the majority leader if Republicans take the Senate. (Chemi Shalev)
The Associated Press and Reuters contributed to this report.
Click the alert icon to follow topics:
ICYMI
Ken Burns' Brilliant 'The U.S. and the Holocaust' Has Only One Problem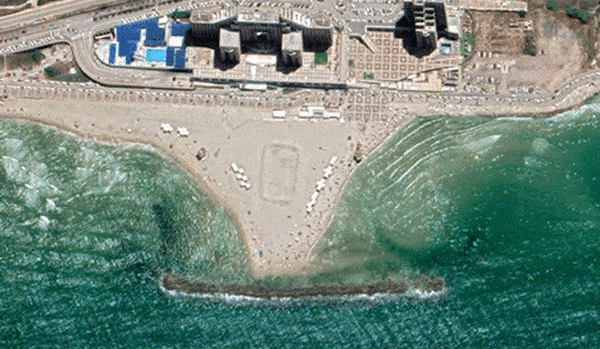 Facing Rapid Rise in Sea Levels, Israel Could Lose Large Parts of Its Coastline by 2050
Lapid to Haaretz: 'I Have Learned to Respect the Left'
The Mossad's Fateful 48 Hours Before the Yom Kippur War
As Israel Reins in Its Cyberarms Industry, an Ex-intel Officer Is Building a New Empire
How the Queen's Death Changes British Jewry's Most Distinctive Prayer