Remembering Rabin: The Last of the Non-chickenshits
Yitzhak Rabin was murdered 19 years ago next week. In his death, he left us with people who are too afraid to decide.
Netanyahu speaks at a Knesset memorial session for Rabin in 2009.
Credit: Tomer Appelbaum
This Saturday, thousands of people will gather in Tel Aviv's Rabin Square to commemorate the 19th anniversary of the assassination of Yitzhak Rabin, killed November 4, 1995. As they do every year, the people gathered will listen to speeches memorializing Rabin's efforts to achieve peace; between speeches, they will listen to famous artists sing.
The annual commemorative events for Rabin have become sadder than ever in the last few years. The people still show up, but the air of melancholy seems to grow thicker and thicker around them, as Israel continues to distance itself from what he stood for in his later years: seeking security through dialogue with its neighbors, putting an end to senseless violence, ending the cycle of war.
This year, for the first time ever, there actually will be not one but two rallies held in honor of Rabin's legacy: The first, the more "traditional" of the two, will be headlined by former President Shimon Peres. The second, held on November 8, will feature President Reuven Rivlin and will focus more on remembering the harrowing lessons of Rabin's murder: the need to protect democracy in Israel against threats like racism, incitement and violence.
So it seems Israelis, at least some of them, feel the need to remember Rabin more than ever. And who can blame them, really, when in the past several months they have had to deal with a destructive war against Hamas – the most recent in a series of similar wars, which promises only not to be the last – a rise in political violence and riots in the streets of Jerusalem. Not to mention the apparent death of any hope for simpler times.
This year, the timing of the anniversary of Rabin's murder is particularly poignant. This is a week that began with riots in Jerusalem, continued with Defense Minister Moshe Ya'alon's decision to segregate buses in the West Bank, escalated with the government's announcement of new construction of 1,000 new homes in East Jerusalem, spiraled into ludicrousness with the "Chickenshit"-Gate, and veered out of control with the shooting of a right-wing activist in Jerusalem, the immediate assassination of his attempted killer, and Israel's capital once again seemingly on the verge of chaos.
Say what you will about Rabin – that he was wrong, that the Oslo process was flawed, that he trusted the wrong partner, that his actions contributed to the rise of Palestinian terror, that peace is a fool's errand – but a "chickenshit" he was not.
And indeed, it is hard not to think of Rabin, and Rabin and Bill Clinton, when reading this week that senior Obama officials have become so frustrated with Israel's leadership that they resort to anonymous name calling and faux-medical observations ("chickenshit," "myopic," "Aspergery"). The scandal that followed Jeffrey Goldberg's Atlantic article about the growing acrimony between Israel and its closest ally is the result of the growing rift between the two current administrations in both countries, but it is also indicative of something larger.
Beyond its obvious implications regarding U.S.-Israel relations (and its gleeful depiction by journalists who are all too happy to be able to swear at work) Chickenshit-Gate points to one of Israel's biggest problem in the years following Rabin's assassination: it has no leadership.
This point was stressed by the same White House source that told Jeffrey Goldberg that Netanyahu is a "coward": "the only thing he's interested in is protecting himself from political defeat. He's not [Yitzhak] Rabin, he's not [Ariel] Sharon, he's certainly no [Menachem] Begin. He's got no guts."
The anniversary of Rabin's murder has always served as a good excuse to reflect on what we, as a nation, have lost since the night of November 4, 1995, on how Israel has changed since then, and to ask, "What would Rabin do?" Given his fate, and the fate that befell Israel after his death, it is tempting to romanticize Rabin – indeed, by now he has been mythologized so much that very little is remembered of the man himself.
But Rabin was no romantic. He was definitely no pacifist. He was a hardboiled military man and remained such during his transformative last years. Peace was not an objective in itself, but a way to ensure Israel's lasting security.
And still, it is undeniable that Rabin took a massive leap. Faced with what he saw as a dangerous dead end, Rabin took measures to stir Israel in a different direction, throwing political caution to the wind (in a televised interview in 1995, when referring to the public divide regarding his policies, he famously said: "I did not get this job to be liked. I will steer."). In that, he was probably the last Israeli prime minister to act proactively, rather than reactively. The last to challenge the status quo, instead of being overcome by it.
The last of the non-chickenshits, if you will.
So, what would Rabin do?
For starters, he would do something, which is more than you can say about any of his successors: Netanyahu, Barak, Olmert, and even Sharon. While Netanyahu is the only one of them unlucky enough to be referred as a "coward" with "no guts" by the White House, it is a description that could easily fit many of them.
Even Sharon's unilateral disengagement from Gaza, though certainly bold from a political perspective, could be seen as a hurried reaction to the growing international pressure on Israel to make concessions. A temporary decision meant to postpone making any permanent decision, shrugging off the two existing choices (two states or one state?) by making up a third.
Forget peace, forget hope, forget democracy: what Israel has truly lost since the assassination of Yitzhak Rabin is the ability to really shape its own fate. In recent years, especially since the second intifada, Israeli leaders have been all too content to coast through their often brief-terms, making few bold decisions and refusing to risk their approval ratings for less-than-popular long-term solutions, happily letting themselves be carried to the end of their terms by the tides, like a passenger on a long-sunken ship aimlessly floating on a raft.
Even when they allowed themselves to declare ambitious goals, they rarely acted to achieve them. Israel is trapped in an endless cycle of reacting to immediate problems by creating new, longer-lasting ones.
"Only tactic, no strategy," in the words of former Shin Bet leader Avraham Shalom in the Israeli documentary "The Gatekeepers."
And who can blame them, really? The last Israeli leader with the kind of guts Goldberg's source was talking about got shot.
But of them all, Benjamin Netanyahu is perhaps the least decisive. In his last five years as prime minister, one would be hard-pressed to find one truly brave decision Netanyahu has made. One bold action. One step in any direction, whether it's left or right.
Netanyahu's last five years in office personify everything aimless and adrift about post-Rabin Israel: big talk, with very little action to back it up. He started negotiations with the Palestinians, only to stall them. He obsessed over an imminent Iranian threat to bring about a second Holocaust, but failed to act and lost whatever international support he had. Even in his area of expertise, Israel's economy, he found himself unable to make truly bold decisions to reduce Israel's soaring cost of living.
But Netanyahu's culpability goes far beyond his most recent term as prime minister. Rabin has been dead for nearly 20 years, and for much of that time Netanyahu has been either prime minister or held a senior ministerial job. Israel has been in limbo for the greater part of 20 years, and much of that limbo occurred during his watch.
Whether you agree with his policies or not – and despite his canonization, there is much to disagree with – it is undeniable that Rabin had a greater vision, a long-term goal, throughout his last years. His successors, on the other hand, were in most cases too often consumed by the fear of political defeat to have much of a backbone.
If one wishes to find out exactly what Israel lost after Rabin's murder, it is enough to skim this week's newspapers. This level of chaos and apathy are only possible where there is no one left to say, "Stop!"
Click the alert icon to follow topics:
ICYMI
Ken Burns' Brilliant 'The U.S. and the Holocaust' Has Only One Problem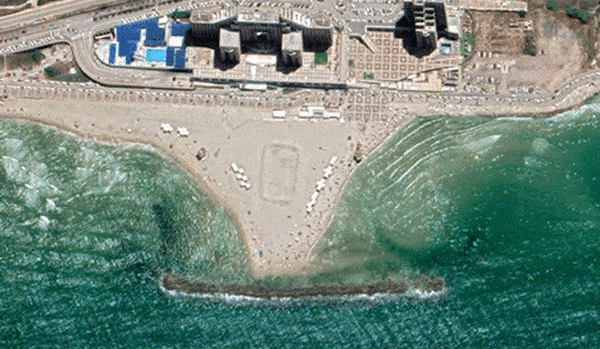 Facing Rapid Rise in Sea Levels, Israel Could Lose Large Parts of Its Coastline by 2050
As Israel Reins in Its Cyberarms Industry, an Ex-intel Officer Is Building a New Empire
How the Queen's Death Changes British Jewry's Most Distinctive Prayer
Chile Community Leaders 'Horrified' by Treatment of Israeli Envoy
Over 120 Countries, but Never Israel: Queen Elizabeth II's Unofficial Boycott