Ebola and Us: Why Fear Is Something to Fear Itself
As pandemics go, Ebola is a midget, but its potential for instilling panic could have economic ramifications for Israel and the developed world far in excess of its death toll.
A tale from Boccaccio's "Decameron", by John William Waterhouse (1916).
Credit: Wikimedia Commons
There's something about pandemics that brings out the medieval in many of us.
In the African countries that have been hardest by the Ebola virus, many people have resorted to pre-modern "solutions" like turning to witch doctors, hiding family members with Ebola rather than taking them for treatment, and attacking clinics. They ignore the urgings of doctors and scientists to avoid contact with dead bodies at funerals, and thus infection spreads.
But even in centers of advanced civilization like the U.S., the response by politicians and ordinary people has been driven by the same kind of fear and ignorance even though Ebola isn't present at all. Take the Ohio school district that shut down an elementary and middle school because an employee might have flown in the same plane (though not even the same flight) as a health worker who had contracted the virus. Conspiracy theories blaming the Pentagon (on the grounds it wants to reduce the world population) or global pharmaceutical companies (because they want to make money on Ebola drugs) are popular in certain circles.
There's perfectly good science behind the notion of quarantining the sick. But don't discount the fear factor that allows reasonable responses to morph into hysterical overreaction.
Long before anyone knew about bacteria, Italian writer Giovanni Boccaccio recounted how his fellow Florentines acted when the Black Death struck their city way back in 1348 by isolating the sick. "Such fear and fanciful notions took possession of the living that almost all of them adopted the same cruel policy, which was entirely to avoid the sick and everything belonging to them. By so doing, each one thought he would secure his own safety," he wrote in his introduction to The Decameron, a fictional account of a group of men and women who abandon the plague-stricken city for an isolated country villa (in vain).
Here in Israel, seven Ben-Gurion Airport contract workers were fired this week after they refused to go near anyone arriving from Africa. For Israel, that was an unusual instance of hysteria (on the other hand, the fact that the airport's workers committee threatened to strike if they weren't taken back is depressing usual, but that's another story).
So far Israelis have demonstrated an enviable calm. The airport has taken official and medically sound measures to deal with incoming passengers displaying Ebola symptoms, but ordinary people have so far refrained from panic. Maybe that's because we live in a place where death is delivered so many different ways-- the sharp end of a Hamas rocket or an explosion under your bus seat -- that the threat of being sneezed on doesn't look such like such an outstanding threat.
But there is also a rational explanation for the Israeli sangfroid: If Ebola is going to arrive in Israel it will probably come by an airplane carrying a visitor from Liberia, Guinea or Sierra Leone, and the probability of that happening is low.
A twisted Montezuma's revenge
An interesting effort to forecast the risk of Ebola reaching other parts of the world outside of Africa was done by the World Bank earlier this month. Its Ebola Impact Index is based on the extent of airline connections between the various countries and the disease's epicenter in West Africa.
Fortunately, from the perspective of risk, most of these countries are small and poor and so have little in the way of airline service. The one exception, Nigeria, has just been declared Ebola-free -- at least for now. Among the top 16 at-risk countries are Britain, Belgium, France, the United States, Germany and South Africa. For these countries, the authors say, the danger is "small but not negligible."
In a twist on Montezuma's revenge, Europe is paying the price for its colonialism of century ago and its continued ties to the countries it once ruled.
Israel doesn't make the top 16 list, which isn't a big surprise, given the few air connections we have with Africa. Israel has broken the flood of refugees coming from Africa with the Negev security fence and, in any case, most were coming from Eritrea, Sudan and South Sudan,which haven't suffered the Ebola epidemic.
But what if by hook or crook Israel gets its first case of Ebola? In its home turf of West Africa, the virus is worryingly fatal, with more than half the people who have contracted dying. There is no vaccine to prevent it or treatment for it available on the market. Although so far just 9,000 confirmed or suspected cases have been reported, because there is a real worry that Ebola could spread and infect hundreds of thousands in Africa alone.
In the developed world, the numbers who have contracted Ebola are infinitesimally small but not exactly a cause for joy. Of the 17 people known to have caught it, four have died.
Hmmm, renting a villa in the Tuscany countryside looks like more than just a delicious holiday idea but a good investment in your future.
The SARS precedent
It's thoughts like that, however, that threaten to impose much heavier economic costs with Ebola than the direct, or even indirect, impact of the disease. Take the SARS outbreak just over a decade ago, which inflected about the same number of people as Ebola to date, though it had a fatality rate of less than 10%.
Unlike Ebola, the SARS epicenter was in countries far more important economically than West Arica, including China, Taiwan, Hong and Singapore. SARS cost the world economy some $40 billion, about the same as the estimates(for now) for the worst-case Ebola scenario, according to the Brookings Institution in Washington. That works out to $4.7 million per case or about $50 million per SARS death.
At the height of the scare people in Hong Kong shunned public transportation, hotels and airplanes were empty, supermarkets ran out of bottled water and government officials were panicked. Mind you, that was in a place with a developed healthcare system and an educated population --more like Israel than Africa.
The real threat from Ebola now is what economist Mead Over of the Center for Global Development calls "aversion behavior," people opting not to do something, such as working or doing business, out of fear. He points to obscure statistics like Liberian cement sales and visitor arrivals to Sierra Leone, which both plummeted at the first sign of Ebola in the two countries. Who wants to do working at a construction site or travel and risk deadly contact with people?
The West and Israel are still very far away from that stage where Ebola is prevalent enough to set off that level of mass hysteria. But it could happen. The omnipresence of social media, not to mention the role of the increasingly tabloidish traditional news media and the difficultly public officials have balancing the need to maintain calm but heighten awareness would make it easy for even a relatively small number of cases to create the kind of paralysis that Hong Kong briefly suffered with SARS. The sense that public health officials, doctors and scientists don't quite have a handle on how to prevent Ebola from spreading, which has been highlighted by the few cases in the West, doesn't help.
Take off the hose, skirt and lute and put on jeans, a t-shirt and an iPod, and Boccaccio and his contemporaries would fit right in.
Click the alert icon to follow topics:
ICYMI
Ken Burns' Brilliant 'The U.S. and the Holocaust' Has Only One Problem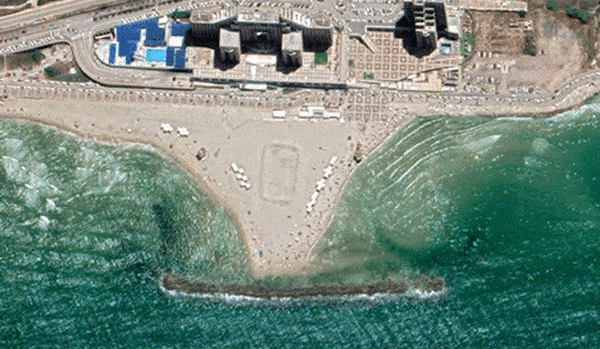 Facing Rapid Rise in Sea Levels, Israel Could Lose Large Parts of Its Coastline by 2050
Lapid to Haaretz: 'I Have Learned to Respect the Left'
The Mossad's Fateful 48 Hours Before the Yom Kippur War
As Israel Reins in Its Cyberarms Industry, an Ex-intel Officer Is Building a New Empire
How the Queen's Death Changes British Jewry's Most Distinctive Prayer