Middle East Updates PM Denies Islamic State Presence in Algeria
Iran military ready to ship equipment to Lebanon; U.S. reports 12 air strikes against Islamic State; Vatican warns of 'new genocide' by Islamic State; Iraq: Car bombings kill 16 people in Karbala; Turkey facilitating transfer of Iraqi Kurdish fighters to Kobani, FM says; Large quantity of ammunition, weapons reaches Kurds in Kobani
Kurdish people observe smoke rising from the Syrian town of Kobani, October 20, 2014.
Credit: AFP
Haaretz's latest Middle East analyses and opinions: Brazen Hezbollah could trigger third Lebanon war (Amos Harel), Israeli citizens fighting for Islamic State: a small, yet worrying trend (Jack Khoury)
SUBSCRIBE TO HAARETZ
See Sunday's Middle East Updates
Latest updates:
8:39 P.M. PM denies Islamic State group presence in Algeria
Algeria's prime minister says the radical Islamic State group has no presence in Algeria, despite the recent kidnapping and beheading of a French hiker.
Abdelmalek Sellal told journalists during a visit to Algeria's extreme south on Monday that North Africa "does not know of the Islamic State group, neither near nor far."
Last month Frenchman Herve Gourdel was kidnapped and beheaded by a group once linked to al-Qaida's North Africa branch but which now pledges allegiance to the Syria-based Islamic State group.
Sellal said he was visiting the remote area near the border with Niger to see how the region was developing and express support for the army guarding the borders.
The desert border region of Algeria, Niger and Mali is known haven for smugglers as well as al-Qaida-linked extremists.(AP)
7:51 P.M. Islamic State insurgents advance into Iraqi town of Qara Tappa
Islamic State militants advanced on the Iraqi town of Qara Tappa on Monday disguised as Kurdish peshmerga fighters, Kurdish security sources said.
They seized two Kurdish villages after surprising the Kurdish fighters before launching the attack on Qara Tappa, 120 km (75 miles) north of Baghdad, seeking to expand their territory and heap pressure on Kurdish forces in disputed areas.
"The terrorists were wearing peshmerga uniforms and this tactic helped them to easily infiltrate our defenses near Qara Tappa," a peshmerga officer said on condition of anonymity.
Reinforcements were sent from the Kurdish-controlled city of Khanaqin to repel the insurgents and prevent the town of Qara Tappa from falling, the sources said.
Qara Tappa is a mixed area of Sunni Arabs, Kurds and Turkmen that came under Kurdish control when Iraqi Kurds took advantage of the fall of much of northern Iraq's Sunni territories to Islamic State fighters in June to expand their own boundaries. (Reuters)
7:40 P.M. Islamic State oil output was $2m/day before air strikes
Islamic State militants were producing about $2 million worth of crude oil per day in Iraq and Syria before recent U.S.-led air strikes, possibly more than double the amount heard in U.S. congressional testimony last month, the research firm IHS said on Monday.
The group of Sunni extremists controlled as much as 350,000 barrels per day of crude oil, but was able to produce only about 50,000 bpd to 60,000 bpd, said IHS, a provider of global market and economic information.
"This fraction of pre-war capacity is the result of warfare, shut-ins and (Islamic State's) limited technical prowess operating the fields," IHS said in a paper called "Spoils of War: Who's in charge of what oil resources in the conflict zones of northern Iraq and Syria." (Reuters)
7:26 P.M. IAEA: Iran acts to meet terms of extended nuclear deal with powers
Iran has taken further action to comply with the terms of an extended interim nuclear agreement with six world powers, a monthly U.N. atomic agency update on the accord's implementation showed on Monday.
The report by the International Atomic Energy Agency (IAEA), seen by Reuters, said Iran had diluted more than 4,100 kg of low enriched uranium down to the level of natural uranium.
Refined uranium can be used to fuel nuclear power plants, Iran's declared goal, but can also provide the fissile core of a nuclear bomb if processed much further, which the West fears may be the country's ultimate aim. (Reuters)
7:19 P.M. EU's Ashton to stay on until end of Iran nuclear talks
European Union foreign policy chief Catherine Ashton said on Monday she will continue leading nuclear negotiations with Iran until a deal is reached but is determined to meet a November deadline for an accord.
Her five-year term as EU foreign policy chief ends on Oct, 31, and she had said she would stay on as nuclear negotiator until Nov. 24, the deadline for reaching a long-term settlement with Iran over its nuclear programme.
Asked if she would continue beyond that date if necessary, she told reporters at an EU foreign ministers' meeting in Luxembourg: "I have been asked to carry on until it's done." (Reuters)
6:56 P.M. Joining conflicts abroad to be made a crime in Germany
Germany is to make it a crime for its residents to join conflicts abroad, a move aimed at cutting off the flow of recruits to the Islamic State, the country's justice minister said Monday.
Prosecutors disclosed Monday that two more men were in detention for sending money, boots and uniforms to Islamists in Syria, adding that the suspects head been arrested during nationwide raids Saturday.
Previously two arrests had been announced. The new disclosure by the prosecutors brought the tally of arrests to four, all of whom are likely to be charged with supporting foreign terrorist organizations.
The new cases involve a 40-year-old German national of Moroccan descent and a 31-year-old Lebanese national. They are accused of sending aid to the Islamic State and to another movement in Syria, Ahrar al-Sham.
Justice Minister Heiko Maas said the government would propose legislation to parliament to institute two new crimes.
Departing from the Germany with the intention to commit grave acts of violence abroad or to seek training for such acts would be made an offence. He said this would implement a UN Security Council resolution urging states to thwart recruitment for terrorism.
Fundraising for terrorism would also be made a crime. (DPA)
6:27 P.M. Iran military ready to ship equipment to Lebanon
Iran's semi-official Mehr news agency is quoting the country's defense minister as saying Iran is ready to ship defensive materials to Lebanon to aid its army.
The Monday report quotes Gen. Ahmad Dehghan as saying in order to thwart extremists who plan to commit inhuman crimes in Syria, Iraq and Lebanon, "we will provide an Iranian-made consignment of defensive items to the Lebanese army for their use in fighting the group and other terrorist groups."
The contents of the shipment were unknown. The UN in 2007 banned Iran from exporting and importing weapons.
Gen. Dehghan said the shipment now awaited approval from Lebanon, a country he described as having a "special position" in Iran's foreign policy.
His remarks came during a joint briefing with visiting Lebanese Defense Minister Samir Moqbel.(AP)
5:36 P.M. Benghazi attack suspect Khatallah pleads not guilty to 17 new charges
Ahmed Abu Khatallah, a Libyan militant accused of participating in the September 2012 attack on the U.S. diplomatic compound in Benghazi, Libya pleaded not guilty on Monday to 17 new charges related to the attack, including some that carry the death penalty.
Khatallah did not speak at the brief hearing, but his lawyer entered the plea on his behalf. (Reuters)
5:11 P.M. UN nuclear chief suggests progress slow in Iran investigation
Iran has still not implemented all the nuclear transparency measures it had agreed to carry out by late August, the head of the UN atomic energy agency said on Monday, suggesting little headway in an inquiry into suspected bomb research.
Western officials say Iran must cooperate more with United Nations nuclear sleuths if it wants to settle a protracted dispute with six world powers over its nuclear program and be rid of crippling financial sanctions.
Nearly two months after an Aug. 25 deadline for answering questions about alleged activity that might be used to develop atomic arms, the head of the International Atomic Energy Agency (IAEA) made clear that Iran had not yet fully done so.
"In order to resolve all outstanding issues, it is very important that Iran implements, in a timely manner, all practical measures agreed under the Framework for Cooperation," Yukiya Amano said. That accord was reached with Tehran last year to help advance the long-running investigation.
Addressing a conference at IAEA headquarters on nuclear safeguards, he said the UN agency was not in a position "to provide credible assurance about the absence of undeclared nuclear material and activities in Iran". (Reuters)
4:57 P.M. Lebanon imposes new measures against Ebola
Lebanon is imposing new measures to prevent the Ebola virus from reaching the Middle Eastern nation, the health minister said Monday.
Wael Abu Faour said Lebanon is more vulnerable than some other Arab countries because of the large Lebanese diaspora in Africa. Thousands of Lebanese live in African nations including Guinea, Liberia and Sierra Leone — countries where the disease has killed more than 4,500 people combined.
People traveling to Lebanon from infected countries will have to fill out special forms and any incoming plane carrying someone displaying Ebola symptoms will have all passengers tested at the airport, Abu Faour told reporters on Monday.
A state hospital in Beirut has been equipped with a quarantine unit for Ebola patients, and the American University Medical Center will have a similar unit ready soon, he said.
In addition, anyone suspected of carrying the virus will not be granted a visa at Lebanese embassies in infected countries. (AP)
4:54 P.M. U.S. reports 12 air strikes against Islamic State in Syria, Iraq
The U.S. military conducted six air strikes against Islamic State militants near the Syrian border town of Kobani on Sunday and Monday, the U.S. Central Command said in a statement.
U.S. forces, in coordination with Iraqi ground troops, also conducted six air strikes against the militant group in Iraq near Fallujah and Bayji with help from France and the United Kingdom, Central Command said. (Reuters)
3:57 P.M. Vatican warns of 'new genocide' by Islamic State
The Vatican has demanded that world governments do more to prevent a possible "new genocide" in northern Iraq and Syria, and for Muslim leaders in particular to repudiate the Islamic State militants who are killing and exiling the region's Christians.
Secretary of State Cardinal Pietro Parolin told a special meeting of cardinals Monday that beyond a military response, governments must provide more humanitarian aid for refugees and address the core causes of the conflict: the flow of weapons to the region and instability stemming from the Israeli-Palestinian conflict.
Parolin also said Catholic leaders are particularly alarmed that western governments are offering visas to persecuted religious minorities. He said these Christians must be encouraged to stay in the region and be given security guarantees so they can return home. (AP)
3:45 P.M. Iraq: Car bombings kill 16 people in Karbala
Iraqi officials say three car bombings in the revered Shi'ite shrine city of Karbala have killed at least 16 people.
A police officer said Monday that the explosives-laden cars were parked in commercial areas and parking lots near government offices. He says 41 others were wounded in the explosions.
A medical official confirmed the casualty figures. Both officials spoke on condition of anonymity as they were not authorized to talk to media.
Karbala is home to two revered Shi'ite saints and is located about 90 kilometers (55 miles) south of Baghdad.
The attacks came hours after a suicide bomber blew himself up among Shiite worshippers as they were leaving a mosque in a commercial area in central Baghdad, killing at least 17 people. (AP)
3:39 P.M. Kerry: 'Irresponsible' not to aid Kurds against IS
U.S. Secretary of State John Kerry said Monday the Obama administration decided to airdrop weapons and ammunitions to "valiant" Kurds fighting Islamic State extremists in the Syrian border town of Kobani because it would be "irresponsible" and "morally very difficult" not to support them.
Speaking in the Indonesian capital, Kerry told reporters that the administration understood ally Turkey's concerns about supplying the Kurds, who are linked to a Kurdish group that Ankara fiercely opposes. Read full story here (AP)
1:51 P.M. Iran arrests four suspected of throwing acid on women
Iran's state media is reporting authorities have arrested four people suspected of throwing acid on women.
A string of acid attacks against at least two women in the central city of Isfahan last week has prompted a loud public outcry. Now Iran's official IRNA news agency reports that four men are in custody. The report doesn't reveal the identities of the suspects or their possible motives. However, local speculation centers on the possibility that the attackers believed the targeted women weren't dressing modestly enough.
Under Iranian law, women in public must cover themselves with an enveloping head-to-toe veil. (AP)
1:35 P.M. Germany arrests two suspected supporters of Islamic State, Syrian rebel organization
German prosecutors say they've detained two more people following weekend raids on suspected supporters of the Islamic State group and an ultraconservative Syrian rebel organization, Ahrar al-Sham.
Two suspected IS supporters were arrested in western Germany Saturday. Authorities searched the homes of 13 more people suspected of links to the two groups.
Federal prosecutors said Monday that one of those people, a German-Moroccan dual national identified only as Mounir R., has now been taken into custody over accusations he provided IS with clothing worth 1,100 euros ($1,400) and transferred 1,000 euros to an IS member in Syria. They say he planned to leave for Syria soon himself.
Lebanese national Kassem El R. also was arrested, accused of organizing the delivery of military clothing and boots to Ahrar al-Sham. (AP)
1:33 P.M. Suicide bombing kills at least 17 at Baghdad Shi'ite mosque
Iraqi officials say a suicide bomber has targeted a Shi'ite mosque in central Baghdad, killing at least 17 worshipers.
A police officer says the attacker blew up his explosives-laden vest as people were leaving the al-Khairat mosque in Baghdad's Sinak commercial area following noon prayers on Monday. He says at least 25 people were wounded in the explosion.
The attack comes a day after a suicide bombing targeted a Shiite mosque in the capital's western Harithiya neighborhood, killing 28 worshipers.
A medical official confirmed the casualty figures. Both officials spoke on condition of anonymity as they were not authorized to talk to media. (AP)
1:00 P.M. U.S. launches new air strikes on Islamic State positions in Kobani following overnight airdrops
Syrian activists say the U.S.-led coalition has launched new airstrikes on Islamic State positions in Kobani, following overnight airdrops of weapons to Kurdish fighters in the Syrian border town.
The Britain-based Syrian Observatory for Human Rights says a "large amount of weapons and ammunition" have reached the main Kurdish militia in the town, near the Syrian-Turkish border.
The activists say there were five airstrikes in Kobani, also known as Ayn Arab. The Observatory and Kobani-based activist Farhad Shami say the airstrikes began Sunday night and continued until early Monday.
The Observatory, which has activists on the ground in Syria, says the latest round of fighting between Kurdish militiamen and extremists in Kobani killed at least eight members of the Islamic State group. (AP)
12:45 P.M. Turkey FM: Turkish airspace not used for U.S. airdrops to Kobani (Reuters)
12:25 P.M. Turkey is facilitating the transfer of Iraqi Kurdish fighters to Kobani, Foreign Minister say
Turkish Foreign Minister Ahmet Davutoglu said on Monday that Turkey was facilitating the passage of Iraqi Kurdish peshmerga fighters to Kobani to aid Syrian Kurds defending the town against Islamic State militants.
Davutoglu, speaking at a news conference, did not provide details on the transfer of the fighters. Earlier, the U.S. military said it had air-dropped arms to the Syrian Kurds in Kobani. (Reuters)
11:48 A.M. Saudi Arabia's biggest bank pledges to convert to full-time Islamic bank within five years
Saudi Arabia's biggest bank has responded to criticism of its operations from Islamic scholars by pledging to convert itself into a full-fledged Islamic bank within about five years.
The decision, made as the bank launches a $6 billion initial public offer of its shares, the largest-ever equity sale in the Arab world, shows how Saudi Arabia's conservative brand of Islam can have a big impact on business decisions in the kingdom.
State-owned National Commercial Bank (NCB) , which has about $116 billion of assets, currently has a mixed business - most of it conforms to Islamic principles such as bans on interest payments and pure monetary speculation, but some of it involves conventional banking. Some other banks in Saudi Arabia are also mixed.
Last week some members of Saudi Arabia's highest religious body, the Council of Senior Scholars, said investing in NCB's share offer was not permissible because too much of its business was non-Islamic. (Reuters)
11:25 A.M. Iraq's top Shi'ite cleric backs PM's fight against Islamic State
Iraq's top Shi'ite cleric, Grand Ayatollah Ali al-Sistani, has met with the country's prime minister in a sign of support for his newly-formed government and its struggle against the Islamic State extremist group.
State TV says the meeting between the spiritual leader and Prime Minister Haider al-Abadi was underway Monday morning but provided no immediate details.
The meeting has symbolic significance because al-Sistani, believed to be 86 years old, has shunned all politicians in the past years in protest of the way they run the country.
Al-Sistani lives in the Shiite holy city of Najaf, 160 kilometers (100 miles) south of Baghdad, and rarely appears in public.
Al-Abadi's newly formed Cabinet is striving to push the Islamic State extremists out of the sprawling territory they have seized in recent months. (AP)
10:38 A.M. Syrian Kurds hope for more aid following U.S. airdrops in Kobani
The main Syrian Kurdish armed group defending the Syrian border town of Kobani against an Islamic State offensive hopes for more support after the United States air-dropped arms to its fighters for the first time, a spokesman said on Monday.
The U.S. military said on Sunday C-130 aircraft had delivered small arms, ammunition and medical supplies provided by the Kurdish authorities in Iraq.
"It will have a positive impact on the course of military operations and certainly we are still hoping for more support," Redur Xelil told Reuters via Skype. (Reuters)
10:14 A.M. Attacks at Afghan checkpoints kill at least four troops
Officials say insurgents have attacked several army checkpoints in eastern and southern Afghanistan, killing at least four troops and wounding several people.
No one has claimed responsibility for the attacks, which happened Sunday, but the Taliban have stepped up assaults on Afghan and NATO forces ahead of the pullout of most foreign combat troops by the end of the year.
Defense ministry spokesman Gen. Mohammad Zahir Azimi said on Monday that the four soldiers died in an attack in the eastern province of Logar, in the Charkh district. He says scores of insurgents were killed in a subsequent airstrike there.
In southern Uruzgan province, spokesman Dost Mohammad Nayab says insurgents attacked police checkpoints in Gezab district. He says Afghan forces suffered no casualties but that four attackers were killed. (AP)
8:07 A.M. Obama gave Erdogan advance notice of plans to airdrop arms to Syrian Kurds
The United States gave Turkey advance notice of its plans to deliver arms to the Syrian Kurds, a group Turkey views with deep distrust because of its links to Turkish Kurds who have fought a decades-long insurgency in which 40,000 people were killed.
"President Obama spoke to Erdogan yesterday and was able to notify him of our intent to do this and the importance that we put on it," one senior U.S. official told reporters.
"We understand the longstanding Turkish concern with the range of groups, including Kurdish groups, that they have been engaged in conflict with," he added. "However, our very strong belief is that both the United States and Turkey face a common enemy in ISIL and that we need to act on an urgent basis." (Reuters)
7:55 A.M. Large quantity of ammunition, weapons reach Kurds in Kobani
A large quantity of ammunition and weapons has reached the Syrian town of Kobani, Polat Can, a spokesman for Kurdish forces fighting Islamic State militants there, said on his Twitter feed on Monday.
The U.S. Central Command said earlier U.S. military aircraft air-dropped weapons, ammunition and medical supplies for Kurdish forces fighting Islamic State militants near the Syrian border town on Sunday night.
Shortly before announcing that ammunition and weapons had reached the town, the spokesman for Kurdish forces had posted that he would soon be releasing "good news." (Reuters) Read full article here
5:12 A.M. U.S. airdrops arms, supplies to Kurdish Syrian forces
U.S. military aircraft air-dropped weapons, ammunition and medical supplies for Kurdish forces fighting Islamic State militants near the Syrian border town of Kobani on Sunday night, the U.S. Central Command said.
On Sunday, Turkish President Recep Tayyip Erdogan said his country would not agree to any U.S. arms transfers to Kurdish fighters battling Islamic militants in Syria. (AP, reuters)
3:40 A.M. Kerry in Indonesia seeking Asian support against Islamic state
U.S. Secretary of State John Kerry arrived in Indonesia for Joko Widodo's presidential inauguration on Monday, seeking more help from Southeast Asian leaders in the U.S.-led effort against Islamic State in the Middle East.
In a one-day stop in Jakarta, capital of a country with the world's largest Muslim population, Kerry plans bilateral meetings with Widodo, the prime ministers of neighbouring Malaysia and Singapore, the Sultan of Brunei, Australia's prime minister and the foreign minister of the Philippines.
Senior officials of the U.S. State Department said the talks would touch on territorial disputes in the South China Sea, where China's increasing assertiveness is a worry to the United States and its Asian allies and partners, the fight to contain Ebola, and a Trans-Pacific Trade Partnership under negotiation.
But the priority would be to seek more help in the U.S.-led fight against Islamic State in Syria and Iraq, the officials, who declined to be identified, told reporters on Kerry's flight to Jakarta.
The discussions would cover ways to block Islamic State recruitment of fighters from Southeast Asia, preventing the return of hardened fighters to the region, and blocking militant financing, one of the officials said.
"The secretary will talk through areas where we believe and hope individual countries can do more," he said.
While Indonesian crackdowns after the Sept. 11, 2001, attacks in the United States, and an attack on the holiday island of Bali the following year, have weakened and dispersed militants at home, a growing number of them have left the country, and Malaysia, to join Islamic State in the Middle East.
A second U.S. official said Kerry would urge Widodo to do more to freeze the assets of militants in line with U.N. Financial Action Task Force requirements.
"They've made some progress on that," he said. "The hope is that they will make more and it's part of an ongoing effort ... to encourage the Indonesians to do all they need to do to meet their obligations under the U.N." (Reuters)
Click the alert icon to follow topics:
SUBSCRIBERS JOIN THE CONVERSATION FASTER
Automatic approval of subscriber comments.

NOW: 40% OFF
ICYMI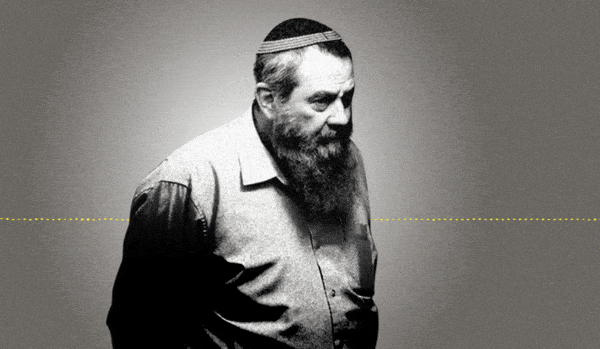 Jewish Law Above All: Recordings Reveal Far-right MK's Plan to Turn Israel Into Theocracy
Why I'm Turning My Back on My Jewish Identity
Down and Out: Why These New Immigrants Ended Up Leaving Israel
The Reality Behind 'The White Lotus' Sex Work Fantasy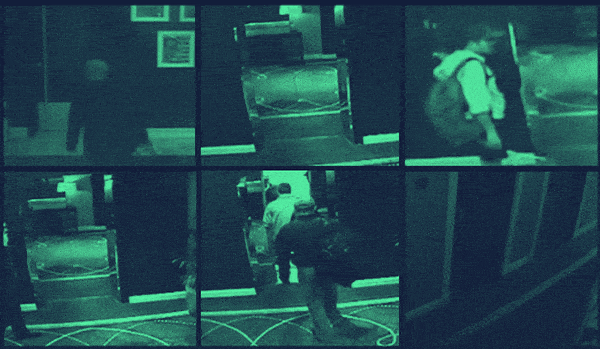 This 'Dystopian' Cyber Firm Could Have Saved Mossad Assassins From Exposure
Comeback Kid: How Netanyahu Took Back Power After 18 Months in Exile