Latest Updates Nurse With Fever Admitted to French Hospital on Ebola Fears
Suspected Ebola case on Air France flight in Madrid; Ebola spreads to last untouched district in Sierra Leone; UN rights chief: Ebola, Islamic State represent twin plagues; China sends experimental Ebola drug to Africa.
Madrid's Barajas International airport after it activated emergency measures October 16, 2014, after a passenger arriving on an Air France flight was suspected of possibly having Ebola.
Credit: Reuters
Latest in-depth reporting from Haaretz: No, Ebola isn't the 'most severe health crisis,' expert says (Ruth Schuster) | Why caretakers are catching Ebola: They're making mistakes (Ruth Schuster)
Click here for Wednesday's updates on the Ebola outbreak
8:23 P.M. Dallas hospital official: 'We made mistakes' in handling Ebola patient
A senior official of the Texas hospital system that treated a Liberian national with Ebola said on Thursday "we made mistakes" in diagnosing the man who later died and in giving inaccurate information to the public, adding that he was "deeply sorry."
Dr. Daniel Varga, chief clinical officer and senior vice president of Texas Health Resources, also said there was no actual Ebola training for staff before that first patient admitted. Varga made his comments at a congressional hearing on Ebola cases in the United States. (Reuters)
8:19 P.M. UN chief: Fund to fight Ebola has only $100,000 in bank
Secretary-General Ban Ki-moon says a trust fund he launched to fight Ebola has only $100,000 in the bank.
Ban appealed urgently for contributions to the fund which is seeking $1 billion to tackle the disease.
Ban told reporters Thursday that the U.N. fund has received about $20 million and the rest was spent to combat the escalating Ebola crisis.
"Ebola is a huge and urgent global problem that demands a huge and urgent global response," he said.
"I appeal to the international community to provide the $1 billion launch that will enable us to get ahead of the curve and meet our target of reducing the rate of transmission by Dec. 1," he said.
Ban said more doctors, nurses, equipment and treatment centers are also needed.(Reuters)
8:05 P.M. Medical worker in Denmark does not have Ebola
A medical worker who had returned to Denmark from West Africa does not have the Ebola virus, a hospital official said on Thursday following tests after the person reported a "slight rise" in temperature.
The Danish branch of medical charity Medecins Sans Frontieres (MSF) said earlier one of its employees was being tested for the virus which has killed almost 4,500 people in an outbreak in West Africa.
"It's negative," the official said of the test. (Reuters)
8:00 P.M. Nurse with fever admitted to French hospital on Ebola fears
A nurse suspected of having caught the Ebola virus through contact with an infected humanitarian worker was admitted to a hospital near Paris on Thursday, media said.
The woman, suffering from a high fever, was transferred under high security from her home in the Hauts de Seine region of greater Paris to the Begin de Saint-Mande military hospital outside the capital, Le Parisien daily said.
The woman had been in regular contact with a French volunteer working with humanitarian group Doctors Without Borders (Medecins sans Frontieres) who contracted Ebola in Liberia and was repatriated to France last month.
It was not immediately clear from the report if the two came into contact in France or Liberia or what the nurse's nationality was.
The volunteer, the first French national to be infected with the disease, received an experimental treatment for the virus and subsequently recovered. (Reuters)
7:58 P.M. Texas nurse with Ebola expected at NIH hospital Thursday
Texas nurse Nina Pham, infected with Ebola while caring for a patient who later died, will arrive at the U.S. National Institutes of Health outside Washington for treatment later on Thursday, an NIH official said.
"This evening ... we will be admitting to the ... special clinical studies unit at the National Institutes of Health Nina Pham, otherwise known as Nurse No. 1" Dr. Anthony Fauci, director of the National Institute of Allergy and Infectious Diseases, told a congressional hearing. (Reuters)
7:54 P.M. Seven in northeast Ohio in voluntary quarantine, no symptoms, after confirmed contact with Dallas nurse diagnosed with Ebola. More details to follow. (Reuters)
5:51 P.M. UN says Ebola death toll rising to 4,500 this week
The death toll from the Ebola crisis will rise to more than 4,500 lives this week from among 9,000 people infected by the deadly disease, a top official with the UN health agency said Thursday.
Dr. Isabelle Nuttall, director of the World Health Organization's global capacities, alert and response, said new numbers show the outbreak is still hitting health workers hard, with 2,700 infected and 236 dead, mainly because Ebola victims are most contagious around the time they die.
Nuttall said the focus of the world's efforts should remain on the three West African countries where the outbreak has been spreading out of control: Liberia, Sierra Leone and Guinea.
"Our data shows that cases are doubling every four weeks. The disease is still widespread in Guinea, Liberia and Sierra Leone, and there is persistent transmission of the virus," she told a news conference in Geneva. (AP)
4:08 P.M. Suspected Ebola case on Air France flight in Madrid
Madrid's Barajas international airport activated emergency measures on Thursday after a passenger arriving on an Air France flight was suspected of possibly having Ebola, a spokeswoman for airports operator Aena said.
Spain's health ministry confirmed that an Ebola emergency protocol had been set in motion but declined to give details.
Aena and Air France said in separate statements that a passenger on Air France 1300 from Lagos via Paris had started shaking during the flight. Air France said the other passengers disembarked from the plane, which will now be disinfected. The return flight has been cancelled.
Spain's government has stepped up its response to suspected Ebola cases in the wake of a health scare when a nurse in Madrid became the first person outside Africa to become infected with the deadly disease in the current outbreak. (Reuters)
3:45 P.M. Frontier Air puts 6 crew on leave as precaution amid Ebola worry
Frontier Airlines said six crew members were placed on paid leave for 21 days "out of an abundance of caution," after learning that a nurse who had treated an Ebola victim may have been symptomatic when she flew on the airline earlier this week.
The leave affects two pilots and four flight attendants aboard flight 1143 from Cleveland to Dallas/Fort Worth on Oct. 13, which carried a Texas nurse who later tested positive for the deadly virus, Frontier said in statement late Wednesday.
The Centers for Disease Control had informed the airline Wednesday that the nurse "may have been symptomatic earlier than initially suspected, including the possibility of possessing symptoms while on board the flight," the statement said.
The nurse, Amber Vinson, 29, was isolated immediately after reporting a fever on Tuesday, Texas Department of State Health Services officials said. She had treated Liberian patient Thomas Eric Duncan, who died of Ebola on Oct. 8 and was the first patient diagnosed with the virus in the United States. (Reuters)
2:46 P.M. Spain Ebola patient improving, another person will be tested
A Spanish Health Ministry spokesman says the condition of a nursing assistant with Ebola appears to be improving but a person who came into contact with her before she was hospitalized Oct. 6 has a fever and will be hospitalized and tested for the virus.
Spokesman Fernando Simon says nursing assistant Teresa Romero is in stable condition at Madrid's Carlos III hospital and the level of Ebola virus in her body is declining.
Simon said Thursday the person to be tested reported having a fever above 37.7 degrees Celsius (99.9 degrees Fahrenheit) — the level Spanish authorities have set for at-risk people to be tested.
He did not identify the person but said it is not a health care worker. The result is expected Thursday night.
2:29 P.M. Denmark tests medical worker for Ebola
A medical worker is being tested in Denmark for the Ebola virus that has killed almost 4,500 people in an outbreak in West Africa, health officials said on Thursday.
The Danish branch of medical charity Medecins Sans Frontieres (MSF) said in a statement the test was being carried out on one of its employees who had returned from West Africa and felt a "slight rise" in temperature.
A spokesperson for Hvidovre Hospital on the outskirts of Copenhagen said a test was being carried out but could not give further details.
"A blood sample from the patient will be analysed by the Statens Serum Institute and a result is expected later today," the Health and Medicines Authority said.
2:24 P.M. Stepped up Ebola screening begins at four U.S. airports
Officials at airports in four American cities are scheduled to start taking the temperatures of passengers from three West African countries as part of a stepped up Ebola screening program.
Federal health officials say the entry screenings that start Thursday add another layer of protection to halt the spread of the Ebola. Screeners will use no-touch thermometers to try to find passengers with fevers.
The screenings started at New York's Kennedy International Airport on Saturday. The will now be conducted at Washington Dulles, Chicago O'Hare, Newark's Liberty and Hartsfield-Jackson in Atlanta.
Officials say about 150 people travel daily from or through Liberia, Sierra Leone or Guinea to the United States. Nearly 95 percent of them land first at one of those five airports. (AP)
2:13 P.M. U.S. seeks permission to use its air bases in Spain for its anti-Ebola operation, according to a Spanish official source
The United States has asked the Madrid government for permission to use the U.S. air bases in Spain in its operation to combat the Ebola crisis in Africa, a Defense Ministry source said on Thursday.
"The U.S. authorities have indeed asked Spain to use their bases in the country as a transit point for logistics and engineers building up field hospitals in Liberia and Sierra Leone," the source told Reuters.
2:07 P.M. Ebola spreads to last untouched district in Sierra Leone
The Ministry of Health in Sierra Leone has announced that deadly Ebola has come to the last untouched district in the nation.
The Emergency Operations Center in its daily report for Wednesday noted two Ebola cases in the Koinadugu district, in Sierra Leone's far north.
Ebola is rampant in Sierra Leone with 425 new cases reported last week.
2:00 P.M. Second Dallas nurse with Ebola receving care at Atlanta hospital
The second nurse to contract Ebola in the United States was receiving care at an Atlanta hospital on Thursday, a day after the news emerged that officials did not stop her flying on a commercial flight even after she reported a slight temperature.
The nurse, 29-year-old Amber Vinson, flew from Cleveland to Dallas on Monday, a day before she was diagnosed with Ebola, the U.S. Centers for Disease Control and Prevention (CDC) said.
CDC Director Dr. Thomas Frieden had told reporters it was very unlikely that other passengers were infected because Vinson did not vomit and was not bleeding on the flight, but said she should not have been aboard.
But a federal source said on Wednesday that Vinson had told the CDC her temperature was 99.5 Fahrenheit (37.5 Celsius) but "was not told not to fly" because that was below the CDC's temperature threshold of 100.4F (38C).
The news was first reported by CNN. (Reuters)
12:56 P.M. UN rights chief: Ebola, Islamic State represent twin plagues
The UN's top human rights official says the Ebola outbreak and the Islamic State group represent "twin plagues" upon the world.
UN High Commissioner for Human Rights Zeid Raad al-Hussein says the two threats "both fomented quietly, neglected by a world" that misread their potential.
He told a news conference Thursday that his agency has begun drawing up guidelines for Ebola-hit nations to follow if they impose health quarantines on people, because such efforts can easily violate a wide range of human rights if imposed and enforced unjustly.
Zeid says the Islamic fighters who are seizing ground along the borders of Iraq and Syria represent "a diabolical, potentially genocidal movement" that is the product of "a perverse and lethal marriage of a new form of nihilism with the digital age."
8:15 A.M. Ebola outbreak may prompt major international food crisis
The global famine warning system is predicting a major food crisis if the Ebola outbreak continues to grow exponentially over the coming months, and the United Nations still hasn't reached over 750,000 people in need of food in West Africa as prices spiral and farms are abandoned.
On the eve of World Food Day on Thursday, UN agencies and non-governmental organizations are scrambling to scale up efforts to avert widespread hunger.
"The world is mobilizing and we need to reach the smallest villages in the most remote locations," Denise Brown, the UN World Food Program's regional director for West Africa, said in a statement Wednesday. "Indications are that things will get worse before they improve. How much worse depends on us all."
WFP has said it needs to reach 1.3 million people in need in hardest-hit Liberia, Sierra Leone and Guinea. Read full article here
8:00 A.M. China sends experimental Ebola drug to Africa, eyes clinical trials
A Chinese drugmaker with military ties has sent an experimental Ebola drug to Africa for use by Chinese aid workers and is planning clinical trials there to combat a deadly outbreak of the disease, executives at the firm told Reuters on Thursday.
Sihuan Pharmaceutical Holdings Group Ltd has supplied several thousand doses of its drug JK-05 to the region, Chief Operating Officer Jia Zhongxin said. More doses could be sent if needed, Jia said.
"Aid workers have already taken the drug with them, and if a case breaks out (amongst the aid workers), then the drug may be used," added Huo Caixia, Sihuan's assistant general manager.
Sihuan, part-owned by U.S. investment bank Morgan Stanley , is hoping to get the drug fast-tracked for civilian use in China. It has signed an agreement with the Academy of Military Medical Sciences (AMMS), a research unit, to seek approval for the drug's use in China and push it to market. (Reuters)
6:55 A.M. St Lucia, Colombia bar visitors from Ebola nations
The leader of the small Caribbean island of St. Lucia issued an order Wednesday to immediately bar entry to travelers coming from three West African nations overwhelmed with Ebola epidemics.
The Colombian government in South America later announced it would not allow in anyone who has traveled to five African nations within the preceding four weeks.
St. Lucia Prime Minister Kenny Anthony said all visitors from Guinea, Liberia and Sierra Leone were prohibited from entering his country until the Ebola outbreak is brought under control, saying the ban will minimize chances for the deadly disease to be introduced by an infected traveler.
St. Lucia is a poor, small nation that does not have the capacity "to manage any crisis that lands on our doorstep, any crisis of that kind," Anthony said.
He said an outbreak of the virus would be devastating for the country of 200,000 people, where tourism accounts for more than 60 percent of gross domestic product.
Passengers from a fourth West African nation, Nigeria, will be required to present a "recent medical certificate" clearing them of the virus, Anthony said. Specifics of how this might work were not immediately provided.
Colombia's Foreign Ministry issued a brief statement saying the country was barring entry by any travelers requiring visas who have been in five African nations with Ebola outbreaks — Guinea, Liberia, Sierra Leone, Nigeria and Senegal. It said the step was being taken at the recommendation of Colombia's National Institute of Health.
Haiti's prime minister put out a tweet on his official Twitter account saying the UN peacekeeping force in Haiti was suspending the rotation of troops from African countries as a preventative measure because of Ebola. The force has been in Haiti since 2004 after President Jean-Bertrand Aristide was ousted.
It can take up to 21 days before a person infected with Ebola starts to show symptoms that can be found in airport screening tests. During that period, an individual carrying Ebola can get on a flight and fall ill later, as happened with a Liberian who developed the disease and recently died in the U.S.
People infected with Ebola aren't contagious until they start getting symptoms, such as fever, body aches or stomach pain. There is no cure for Ebola, which can result in organ failure and massive internal bleeding. The virus can be transmitted through direct contact with the blood or secretions of an infected person or objects contaminated with the infected secretions. (AP)
5:14 A.M. U.S. health official allowed new Ebola patient on plane with slight fever
A second Texas nurse who has contracted Ebola told a U.S. health official she had a slight fever and was allowed to board a plane from Ohio to Texas, a federal source said on Wednesday, intensifying concerns about the U.S. response to the deadly virus.
The nurse, Amber Vinson, 29, flew from Cleveland to Dallas on Monday, the day before she was diagnosed with Ebola, the U.S. Centers for Disease Control and Prevention (CDC) said.
Vinson told the CDC her temperature was 99.5 Fahrenheit (37.5 Celsius). Since that was below the CDC's temperature threshold of 100.4F (38C), "she was not told not to fly," the source said. The news was first reported by CNN.
Chances that other passengers were infected were very low because Vinson did not vomit on the flight and was not bleeding, but she should not have been aboard, CDC Director Dr. Thomas Frieden told reporters. (Reuters)
4:01 A.M. White House: Obama cancels Thursday travel to focus on Ebola response
President Barack Obama canceled a trip to Rhode Island and New York on Thursday to focus on his administration's response to domestic cases of Ebola, the White House said late on Wednesday.
Obama had planned to talk about the economy in Rhode Island and fundraise for Democrats in New York, but for the second consecutive day ditched his plans in response to growing public concern about the Ebola virus after a second person was diagnosed with Ebola on U.S. soil. (Reuters)
3:13 African leaders: Ebola could lead to food crisis
Financial aid and global coordination are needed to prevent the Ebola health care crisis from becoming a food emergency, agriculture ministers from West African nations at the center of the Ebola epidemic said Wednesday.
In Sierra Leone, where thousands are infected and more than 900 have died, 40 percent of the nation's farmers have abandoned their fields, said Joseph Sam Sesay, minister of agriculture, forestry and food security.
The region of the country that grows coffee and cocoa beans has been struck hard by Ebola. About 90 percent of agricultural exports are grown there.
"Farms have been abandoned. Some families have been wiped away. Some villages have been wiped away. It is very serious," he said. "We have to understand that agriculture is the mainstay of our economies if agriculture is down our economies will be down."
The nation's economy was expected to grow more than 11 percent this year until Ebola struck in May. Now growth is only predicted to be around 3 percent, he said.
Liberia Agriculture Minister Florence Chenoweth says billions of dollars of outside agricultural investment is gone as farming has been decimated.
Liberia expected 9 percent economic growth but has ratcheted it down twice to about 2 percent, Agriculture Minister Florence Chenoweth said. The nation had attracted $17.6 billion of foreign investment of which $7 was for agricultural development but those investors have left.
Still, she says no one is giving up and a recovery plan has been developed.
"We are very determined, very resilient people," she said. "We have not as ministers of agriculture put forward a recovery plan for nothing. We will implement that plan... and rebuild our country's agricultural sector."
Kanayo Nwanze, president of the International Fund for Agricultural Development, a financial institution of United Nations based in Rome, said the Ebola epidemic is strangling regional trade and it could "lead to a hunger crisis of epic proportions for West Africa."
International help is needed now with food assistance and medical help to stem the spread of Ebola, he said.
"It is unfortunate that the international community does not look up to crises when they occur in what I call the forgotten world, the invisible world where people die in rural areas from drought or disease until it grows out of proportion or until it begins to effect the larger international community," he said. "When there's a crisis in Timbuktu it doesn't stay in Timbuktu anymore. Nowadays it reverberates in Paris, London, Berlin, and Washington."
The officials spoke at the World Food Prize Foundation annual meeting in Des Moines where government, academic, corporate, nonprofit agriculture and food experts gather to discuss issues of hunger and boosting agricultural productivity. (AP)
1:56 A.M. Boehner says U.S. should consider travel ban from countries with Ebola
U.S. House Speaker John Boehner said on Wednesday that President Barack Obama should "absolutely consider" a temporary ban on travel to the United States from countries suffering an outbreak of the Ebola virus.
"Today we learned that one individual who has contracted the virus flew to Ohio through the Cleveland airport in the last few days," Boehner, an Ohio Republican, said in a statement.
"A temporary ban on travel to the United States from countries afflicted with the virus is something that the president should absolutely consider along with any other appropriate actions as doubts about the security of our air travel systems grow," he said. (Reuters)
12:05 A.M. USAID says Ebola nations following right approach
The leaders of the affected countries are clearly committed to fighting the disease and with international help are taking the right approaches to stop the transmission of the virus, said the head of the U.S. Agency for International Development Rajiv Shah.
"The thing I learned is that the strategy is clear, the partners are aligned and now we have to focus on accelerating implementation and every day is a race to do more and get on top of the transmission," he told The Associated Press from the airport as he was leaving Sierra Leone and heading to Guinea. (AP)
Click the alert icon to follow topics:
SUBSCRIBERS JOIN THE CONVERSATION FASTER
Automatic approval of subscriber comments.

NOW: 40% OFF
ICYMI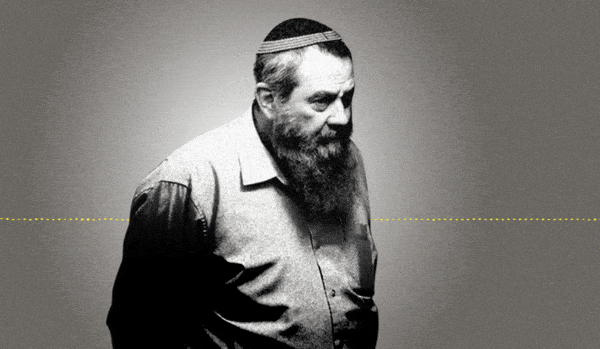 Jewish Law Above All: Recordings Reveal Far-right MK's Plan to Turn Israel Into Theocracy
Why I'm Turning My Back on My Jewish Identity
Down and Out: Why These New Immigrants Ended Up Leaving Israel
The Reality Behind 'The White Lotus' Sex Work Fantasy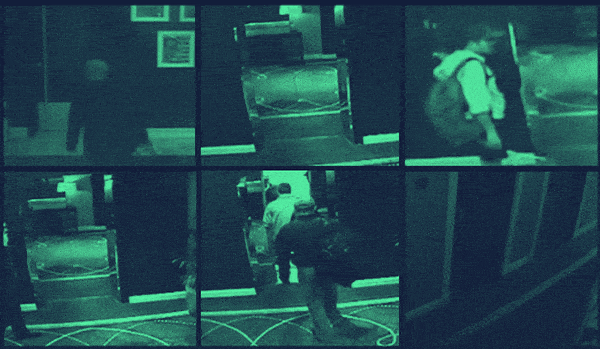 This 'Dystopian' Cyber Firm Could Have Saved Mossad Assassins From Exposure
Comeback Kid: How Netanyahu Took Back Power After 18 Months in Exile