Achtung Habibi, It's Off to Berlin
Or is it? Shorn of its historical symbolism, the brouhaha over Israelis who move to Berlin is a virtual figment that has little to do with the real world.
Myth 3: Berlin is a paradise compared to Israel.
Credit: Carmel Spivak Divon
Before we get down to examining the nonsense behind the brouhaha over Israelis living in Berlin, let's see what it is not about.
It is not about the Holocaust: Germany's Nazi generation is either dead or quietly living out its last days in an old-age home. The country has atoned for its past — if not perfectly, certainly far above the norm for historical bad behavior. See Turkey vis-à-vis the Armenians or Japan vis-à-vis the Chinese. Seven decades after the war, it is silly to be trotting out Holocaust survivors to scold young Israelis for living in Berlin. It's correct to Never Forget; it's ridiculous to never move on.
It is not about Zionism, anti-Zionism or post-Zionism: There is not a shred of evidence that the Israelis who are leaving the country are doing so because they have shed their Zionist values or hate the country's politics. Even the anonymous exile who started the whole flap by posting on Facebook his receipt from a Berlin grocery, featuring a Teutonic version of Milky at one-third the price of the one back home, told the German magazine Der Spiegel that he planned to work for a few years in Berlin to save some money and then return to Tel Aviv. "I know where my home is," he said. Israel has become a cosmopolitan place, filled with innovative people with a global viewpoint starting up companies and winning Nobels. Not a few probably relish the idea of spending some time abroad.
The Israelis-in-Berlin controversy tells us more about the fears, hatreds, grievances and political preoccupations of the debaters than it does about the Israelis actually living in Berlin. In fact, shorn of all the symbolism of so many Israelis resident in Hitler's old hometown, the phenomenon isn't symptomatic of Israel's problems. Here are four reasons why you don't need to be reading this column or anything else on the subject.
Myth 1: Everyone is leaving Israel because the economic conditions are so bad.
We'll get to the second half of the assertion later, but suffice it to say that very few Israelis are leaving the country. The Central Bureau of Statistics, which does not have any known ideological stake in the matter, says 15,100 Israelis left the country for a year or more in 2012. The number of Israelis leaving has been falling steadily since 2001-02, when the country was hit by a deep recession and the second intifada all at once. In 2012 around 8,800 Israelis returned after a year or more abroad, and that number has risen slightly every year since the mid-1990s.
Compare us to Ireland, a country really has severe economic troubles: In the 12 months to April, the latest figures available, 81,900 people left a country whose population is a little over half of Israel's and that has not suffered a military attack since 1941.
Myth 2: Israelis are flocking to Berlin.
Okay, maybe not very many Israelis are leaving the country but surely there must be a lot in Berlin, otherwise why would the media be talking about it so much?
Maybe because it's a long holiday week and there's not lots of other news.
The fact is there are a fairly large number of Israelis in Berlin but, like the Milky Facebook poster, few show any signs of planning to stay there for long: Any such signs would suggest they went to Germany due to severe economic distress or a lack of confidence about their future in Israel.
The number of Israelis living in Berlin is conventionally put at about 20,000, although the number is largely guesswork since many arrive on foreign passports. In other words, there are about as many Israelis in Berlin as there are in the northern Israeli town of Zichron Yaakov. But the number who have decided to make their life in Germany is tiny: The German Federal Statistics Office records an increase of just 400 Israeli immigrants a year.
The Facebook poster who started the whole controversy says he has attracted more than 12,000 inquiries about life in Berlin, some with CVs attached. But that number says less about Israelis' desire to live Unter den Linden than it does about the power of social media networks to aggregate large numbers of people in support of almost any idea, so long as it stays virtual and doesn't involve actually doing anything. If the Berlin Diaspora is 50% bigger this time next year, we'll have something to talk about.
Myth 3: Berlin is a paradise compared to Israel.
It is if you're at that stage of life when you can take advantage of free university tuition, a lively nightlife and a laid-back culture of squatting and of courch-surfing and bask in the aura of coolness the city enjoys for now. Not only is chocolate pudding cheap, so is rent, public transportation and food generally. For an artist, or anyone taking it easy for a few years waiting tables before thinking about a career and family, living in Berlin is more comfortable than Tel Aviv. If you have German ancestry, you can get German citizenship. It's the same reason that the number of Americans in the city has doubled in the last 10 years.
But most of us get to a stage of life when those things are less interesting. That's when Berlin becomes less attractive. The city has attracted Israeli high-tech entrepreneurs, lured by subsidies, low costs and a clutch of startup accelerators, but Berlin is still leagues behind Tel Aviv on that score. Berlin's unemployment rate was 10.8% in September, versus 6.4% in Israel.
Myth 4: The price of chocolate pudding is a reliable economic indicator.
True, the respected magazine The Economist regularly publishes its Big Mac Index, which semi-seriously purports to measure the relative value of global currencies based on the local price of the flagship McDonald's hamburger. But in real life, standard of living comprises many elements, not raw price comparisons, otherwise we'd all be converging on Pakistan where a family with a middle-class income can have a big house with servants.
It's not just prices, but the quality of public services, infrastructure, health and schooling, to name just a few.
The price of Milky and food generally is now the issue of the day, and with justification: A Knesset report last year estimated that food prices in Israel are about 25% higher than in European Union countries. But the real problem for ordinary Israelis is the cost of housing, which is climbing rapidly and makes up such a big part of a typical household's expenses that it threatens to crowd out other items.
For the next generation, buying a home may not be financially feasible at all, a situation that might eventually cause many to leave Israel. For a time housing costs were the focus of attention in Israel, but somehow the debate got sidetracked by Finance Minister Yair Lapid's plan to exempt many home purchases from the value-added tax. We would do better look at the figures for how much mortgage repayments are eating up household incomes in Israel rather than at German supermarket receipts.
Apart from home prices, Israel is not in such a terrible economic state as the public debate about it suggests. As much as we like to talk about the innate wisdom of the masses, social media are a poor indicator of economic conditions or even of sentiment, since they naturally attracts the kvetchers and reward outrageous opinions by turning them viral. A better indicator is the real world, where Israelis are voting with their feet and staying home.
Click the alert icon to follow topics:
ICYMI
Ken Burns' Brilliant 'The U.S. and the Holocaust' Has Only One Problem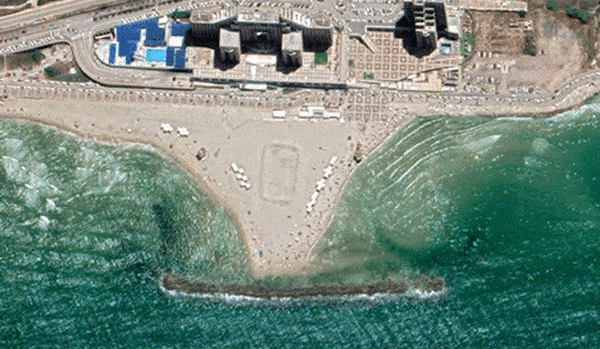 Facing Rapid Rise in Sea Levels, Israel Could Lose Large Parts of Its Coastline by 2050
As Israel Reins in Its Cyberarms Industry, an Ex-intel Officer Is Building a New Empire
How the Queen's Death Changes British Jewry's Most Distinctive Prayer
Chile Community Leaders 'Horrified' by Treatment of Israeli Envoy
Over 120 Countries, but Never Israel: Queen Elizabeth II's Unofficial Boycott