Middle East Updates Qatar Emir Arrives in Saudi Arabia to Discuss Middle East Issues
Three suicide attacks hit Kurdish town on Syria-Turkey border; Syria's air force ramps up strikes; Lebanon to postpone elections; Islamic State magazine says group enslaved Yazidis.
A Syrian Kurd in Mursitpinar, at the Turkey-Syria border, as thick smoke rises following an airstrike by the U.S.-led coalition in Kobani. Oct. 13, 2014.
Credit: AP
Haaretz's latest Middle East analyses and opinions: Sissi's message to Bibi: Road to Riyadh goes through Ramallah (Barak Ravid) | Hezbollah's border attack: PR for the resistance (Anshel Pfeffer)
SUBSCRIBE TO HAARETZ
See Sunday's Middle East Updates
Latest updates:
4:00 A.M. Yemen's president on Monday appointed a diplomat and former oil minister as prime minister after securing backing of Islamists as well as Shiite rebels who control the capital, a move welcomed by the UN Security Council which called for the new government to implement a roadmap to peace and democracy.
The appointment of Khaled Bahah, Yemen's ambassador to the United Nations, is part of a peace deal brokered by the United Nations after Shiite Houthi rebels swept through the capital Sanaa and took over army barracks, ministries and vital state institutions last month. Their takeover came amid increasing terrorist attacks carried out by Al-Qaida in the Arabian Peninsula, which the Security Council condemned.
Bahah will have 30 days to form a government in the restive Arabian Peninsula nation after rival political groups gave their backing to his selection by President Abed Rabbo Mansour Hadi, state media reported. (AP)
2:00 A.M. Qatari Emir Sheikh Tamim bin Hamad al-Thani arrived Monday in Saudi Arabia and met with King Abdallah bin Abdel Aziz, the Saudi Press Agency (SPA) said.
It was al-Thani's second visit to Saudi Arabia in the last three months.
An Arab diplomat based in Beirut told dpa the visit, which was described as "brotherly" by the official Qatari news agency, is aimed at discussing regional issues such as the conflict in Syria.
A source inside the opposition Syrian National Coalition (SNC) said the failure to elect a new prime minister for the opposition's interim government during their meetings over the last three days in Turkey prompted these Saudi-Qatari talks. (DPA)
10:40 P.M. Saudi Arabia's foreign minister on Monday lashed out at regional rival Iran, accusing it of having forces inside Syria, Iraq and Yemen, and insisting that Iran is "part of the problem" in trying to defuse the myriad Mideast crises.
Saud al-Faisal said that Tehran should pull its troops — which he called "occupying forces" — from the three Mideast nations stricken by conflicts and violence if it wants to be part of the solution. He did not elaborate on his allegations. (AP)
10:21 P.M. The parents of Abdul-Rahman Kassig, an American hostage threatened with beheading by Islamic State militants said in an interview with "CBS This Morning" on Monday that they are unable to meet the financial and other demands of their son's captors.
The parents of Kassig, an aid worker abducted on October 1, 2013, did not elaborate on what Islamic State had demanded in exchange for their son's freedom.
"Their demands have always been ones that we cannot accommodate," Paula Kassig, the captive's mother, told the TV program.
"CBS this Morning" reported that Kassig's parents received an audio recording of their son two weeks ago in which he warned that he was in danger if the United States did not halt its air strikes.
The 26-year-old captive, an Indiana native, was threatened in a video issued earlier this month by Islamic State that showed the beheading of British aid worker Alan Henning, 47.
Kassig's parents told the TV program that they had kept his capture secret for roughly a year on orders from Islamic State militants but that the recent beheading of U.S. journalist Steven Sotloff after his family had followed similar instructions moved them to change tactics. (Reuters)
9:18 P.M. Islamic State militants have captured a military training camp in western Iraq, inching closer to full control of the restive Anbar province, as a spate of deadly bombings shook Baghdad, hitting mostly Shi'ite neighborhoods and leaving at least 30 dead.
The attacks, which came as Iraqi Shi'ites marked a major holiday for their sect with families crowding the streets in celebration, raised new concerns that the Sunni militant group is making gains despite U.S.-led coalition airstrikes. (AP)
8:25 P.M. Three Islamic State fighters blew themselves up on Monday in Kobani near the Turkish border with Syria, a monitoring group said, with the hardline militants making slight advances inside the besieged Kurdish town.
In one of the attacks an IS fighter detonated a truck laden with explosives in a northern district of Kobani, which has been the scene of heavy clashes between Kurdish forces and Islamic State fighters, Kurdish sources said.
Idris Nassan, a Kurdish official in Kobani, said two Kurdish fighters had been wounded during the suicide attack.
"They tried to advance towards the [border] crossing, but the [Kurdish] People's Protection Units repelled them ... and they were not able to push forward," Nassan told Reuters.
The Syrian Observatory for Human Rights monitoring group reported more heavy fighting on Monday inside the city, where U.S.-led air strikes have so far failed to halt the militants' advance.
Rami Abderahman of the Observatory said one of the suicide attacks targeted a bus station in the northwest of Kobani and that the group had taken around 50 percent of the town.
"They now control the cultural centree which means they have advanced further inside the town," he said. (Reuters)
7:30 P.M. Syria's air force carried out strikes against rebels at more than double its usual rate on Monday, according to a monitoring group, ramping up its offensive near the capital while Washington strikes Islamic State fighters far away.
The intensified air strikes by Syrian President Bashar Assad's government will add to the fear among Assad's opponents that he is taking advantage of the U.S. strikes to crush other foes, including the "moderate opposition" that Washington backs.
The United States says it does not want to help Assad's government despite bombing Islamic State, the most powerful group fighting against Damascus in a three year civil war. Washington aims to help arm moderates to fight against both Assad and Islamic State.
But within days of the start of U.S. air strikes in Syria last month, Assad's government stepped up the tempo of its own air campaign against rebels closer to the capital Damascus.
Rami Abdelrahman, who runs the Britain-based Syrian Observatory for Human Rights, said the Syrian air force had struck 40 times on Monday in areas in Idlib and Hama provinces, including dropping oil drums packed with explosives and shrapnel. Typically Damascus has carried out no more than 12-20 raids a day. (Reuters)
5:47 P.M. Britain's foreign minister says coalition airstrikes will not be enough to defeat the Islamic State group, though he also rules out the use of foreign ground forces.
Foreign Secretary Phillip Hammond, on a visit to Baghdad on Monday, says airstrikes have halted the advance of Islamic State, but said the "heavy work on the ground" will have to come from the Iraqi government and from inside the Sunni communities occupied by the group.
The British government is taking part in the U.S.-led aerial campaign combating Islamic State. However, it has refused to join the U.S.-led airstrike campaign in Syria. (AP)
5:20 P.M. Lebanon is set to postpone next month's parliamentary elections to 2017 because instability linked to the Syrian crisis has made it impossible to hold a nationwide poll, a government minister said on Monday.
The civil war in neighbouring Syria has stoked sectarian tensions and aggravated long-standing rivalries in Lebanon. This would be the second postponement of the elections, which should have taken place in June 2013.
"There is no longer a possibility of holding the elections because of the deteriorating security situation in the country," the minister told Reuters. He declined to be named because the parliament has not yet voted on the new postponement, which would mean that the current parliament would serve two four-year terms in a row.
The government minister blamed violence in Lebanon's north, south and in the east along the border with Syria, where the turmoil has often spilled over into Lebanese territory. (Reuters)
4:22 P.M. As a result of the fighting and air strikes, carried out by the Iraqi government and U.S.-led military coalition, up to 30,000 families or 180,000 individuals have fled Hit, which lies 20 kilometres west of Ramadi, the UN's Office for the Coordination of Humanitarian Affairs (OHCA) said in a statement.
It said people fled east towards war-torn Ramadi and Khalidiya. Islamic State controls from Qaim, which borders Syria, east along the Euphrates river until the Haditha dam, where tribes and security forces are battling the jihadists.
The fall of Hit is seen as a step by Islamic State to isolating the pro-government forces defending the Haditha dam, which controls the flow of the Euphrates to southern Iraq. (Reuters)
3:30 P.M. Turkey has not reached a new agreement to let the United States use its Incirlik air base in the fight against Islamic State militants, and talks are continuing on the subject, sources at the Turkish prime minister's office said on Monday.
Turkey had reached an agreement with Washington on the training of Syrian rebels, the sources told reporters, without saying who would train the insurgents or where.
The comments come after U.S. National Security Adviser Susan Rice said Turkey had agreed to let forces from a U.S.-led military coalition use its bases for activities inside Iraq and Syria and to train moderate Syrian rebels. (Reuters) Read the full article here.
2:16 P.M. An Islamic State suicide bomber detonated a truck laden with explosives in the northern part of the besieged Kurdish town of Kobani, near the Turkish border crossing with Syria, a monitoring group and Kurdish sources said on Monday.
The attack took place about two kilometers north of Kobani, which has been the scene of heavy clashes between Kurdish forces and Islamic State fighters who have tightened their grip on the city, the Syrian Observatory for Human Rights and Kurdish officials said. (Reuters)
11:04 A.M. A senior Egyptian security official says 30 people were killed and 15 injured when three minibuses collided on a road in the southern province of Aswan. Aswan's provincial police chief, Mohammed Mustafa, said the accident took place Monday on a road that runs along the west bank of the Nile near the historic town of Edfu. (AP)
10:47 A.M. The Islamic State is close enough to Baghdad to threaten the Iraqi capital's sense of security, according to the U.S. Chairman of the Joint Chiefs of Staff.
"I have no doubt there will be days when they use indirect fire into Baghdad," said Gen. Martin E. Dempsey, President Barak Obama's top military adviser, said in an interview on ABC. While he doubted the Islamist militants would make a direct attack on Baghdad, he did say he expected fighters from the Islamic State, also known as ISIS and ISIL, to infiltrate areas near the capital.
General Dempsey acknowledged the challenge on the ground and said that the U.S. had to bring in Apache helicopters to bail out Iraqi forces when Islamic State fighters were within 20 to 25 kilometers of Baghdad's strategically important airport.
"Had they overrun the Iraqi unit, it was a straight shot to the airport. So we're not going to allow that to happen," he said. "We need that airport." (Haaretz) Read full article
12:51 A.M. Turkey will let U.S. and coalition forces use its bases, including a key installation within 100 miles of the Syrian border, for operations against Islamic State militants in Syria and Iraq, American defense officials said Sunday. (AP) Read full story
Sunday, October 12
10:46 P.M. Secretary of State John Kerry said on Sunday the United States was deeply concerned about what he called the "tragedy" in the Syrian town of Kobani, where Islamic State fighters have been tightening their grip.
Speaking at a conference in Cairo on the rebuilding of Gaza, Kerry said it would take time to bring a coalition fully together to confront the militants and said the focus must first be on Iraq while degrading Islamic State in Syria. (Reuters)
9:50 P.M. Egyptian police backed by armored vehicles stormed the campuses of at least two prominent Egyptian universities to quell anti-government protests by students, officials and a student spokesman said Sunday.
Sunday's largest rallies took place at Cairo and the Islamist al-Azhar universities, where students smashed a number of newly installed metal detectors at campus gates.
Ahead of the academic year which began Saturday, authorities intensified security measures at universities nationwide to prevent the resurgence of student protests organized largely by supporters of toppled Islamist President Mohammed Morsi, overthrown last year by the military after massive protests against him. (AP)
9:00 P.M. A new issue of a magazine purportedly published by the Islamic State group says its militants captured, enslaved and sold Yazidi women and children, the group's first public confirmation of the allegations.
An article in the English-language magazine released Sunday, called Dabiq, states that "the enslaved Yazidi families are now sold by the Islamic State soldiers." It said fighters divided the women and children among themselves after seizing the town of Sinjar in August.
Human Rights Watch said Sunday that hundreds of Yazidi men, women and children from Iraq are being held captive in makeshift detention facilities in Iraq and Syria by the group. The report noted that the group "separated young women and teenage girls from their families and has forced some of them to marry its fighters." (AP)
Click the alert icon to follow topics:
ICYMI
Ken Burns' Brilliant 'The U.S. and the Holocaust' Has Only One Problem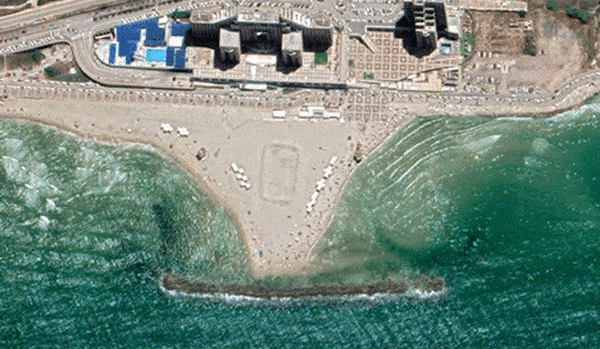 Facing Rapid Rise in Sea Levels, Israel Could Lose Large Parts of Its Coastline by 2050
As Israel Reins in Its Cyberarms Industry, an Ex-intel Officer Is Building a New Empire
How the Queen's Death Changes British Jewry's Most Distinctive Prayer
Chile Community Leaders 'Horrified' by Treatment of Israeli Envoy
Over 120 Countries, but Never Israel: Queen Elizabeth II's Unofficial Boycott