With the Rise of UKIP, Is Britain on the Crossroads of Isolationism?
The surge of a party that wants the U.K. to pull out of the European Union may signal forthcoming shift in British foreign policy.
Newly elected U.K. Independence Party (UKIP) MP Douglas Carswell gestures outside party's office in Clacton-on-Sea, eastern England, October 10, 2014.
Credit: Reuters
The results of two by-elections held in England on Thursday are sending shockwaves through the British political establishment. In Clacton-on-Sea, a popular Conservative member of parliament, Douglas Carswell, announced he was defecting from his party to the United Kingdom Independence Party (UKIP) and then successfully ran again for his seat, becoming UKIP's first elected MP. The landslide victory was nearly eclipsed by a result further north, where UKIP almost achieved a second upset against the main opposition Labor Party.
By running a close second in Heywood and Middleton, losing by a margin of only two percent to Labor, UKIP proved that it was a potent threat not only in the conservative heartlands of the south and on the coast but also in the traditional Labor strongholds in working-class suburbs.
UKIP's sparse manifesto exhibits disdain for the current political class, embodied in the folksy demeanor of its leader Nigel Farage, and demands that Britain pull out of the hated European Union and drastically curb immigration. It appeals not only to right-wing voters, who feel that under Prime Minister David Cameron, the "detoxified" Tories are not conservative enough and unworthy of Margaret Thatcher's mantle; it is almost as equally attractive to Labor voters, who feel that the party's political correctness has made it go soft and forget that its principle objective must be looking out for hard-working people. Both parties are equally perceived as being led by well-educated urbanite technocrats, out of touch with the concerns of ordinary people living outside London.
Whether UKIP's appeal will endure to the general elections on May 7, 2015 or prove to be only a blip after which the two main parties will continue dominating British politics, as they have for nearly a century, remains to be seen. By-elections are notoriously fickle as bellwethers for general elections. The last half-century has seen continuous erosion in their share of the vote; in 1951, the two parties had 97 percent of votes between them. But they still command two-thirds of the electorate, and Britain's prime minister will be a Tory or laborite for the foreseeable future.
The larger issue, however, is not whether the UKIP surge represents a passing trend or a permanent fixture, but whether it signals a generational shift in Britain toward isolationism and away from integration in Europe, no longer playing a major role in international organizations and coalitions and serving as a destination for millions of immigrants and workers from around the world. Farage is not only calling for Britain to withdraw from the EU and raise the drawbridge to would-be immigrants, bewailing the fact that he no longer hears English spoken on trains in London; he is also a staunch opponent of Britain participating in U.S.-led military coalitions such as the recent campaign against Islamic State. Echoing a 1930s prime minister, Farage doesn't see how it benefits Britain to become embroiled in faraway conflicts.
Of course Britain is not unique in this trend of major Western countries threatening to close themselves off from the world. Barack Obama sounded the note for this in the United States when he spoke in May 2012 of "nation building at home." Much of his hesitant reaction to events around the world, from the 2009 pro-democracy protests in Iran, through the Arab uprisings and in particular the Syrian civil war, and most recently Russia's invasions of Ukraine, have all signaled a deep reluctance to become involved in crises outside America's borders. The largest factor contributing to this neo-isolationism is of course the traumas of the last decade's wars in Iraq and Afghanistan, but the lingering effects of 2008-10 global financial recession and the inability of the U.S. to deal with its own immigration issues play a big role here as well.
It is difficult of course to compare between the isolationism that has taken grip in both main American parties and the UKIP surge in Britain, and it's an even bigger leap to equate it with the rise in popularity of Marine Le Pen's Front National in France. But the same forces are at work in all three countries, which together invented both democracy and internationalism. Farage, anxious to protect his party's image from charges of racism, has refused to cooperate with Front National in the European Parliament, but the two parties share, across the Channel, an aversion to the European Union and immigration. Farage and Le Pen are also both admirers of Russian President Vladimir Putin.
There is another force at work across Europe (and in the U.S. to a lesser degree). The rise of UKIP, Front National and other parties, such as the Five Star Movement in Italy, are a result of the general revulsion toward ineffectual and often corrupt establishment politicians and their parties which are seen as stagnant, stifling public discourse and virtually indistinguishable from each other. The success of the anti-politics parties is also the rejection of the "moderate" and multi-cultural politics of the European elite by local electorates still hurting from the Eurozone's financial travails and fearing the loss of jobs to immigrants.
Britain's first-past-the-post electoral system makes it highly unlikely that UKIP will gain more than a handful of seats in the general elections in seven months. Its by-election success is partly the result of a protest vote, and many voters are expected to return home come the general elections. The party still lacks a national infrastructure to make it competitive across the country. Even if the most optimistic polls currently giving it 17 percent of the national vote materialize, the votes are too widely spread out to translate into majorities in all but a few constituencies.
The UKIP effect, however, will be widespread as the party threatens to eat away at local Conservative and Labor majorities, endangering their "safe seats" in parliament. In an attempt to counter UKIP, Cameron, who like his predecessors has constantly sought to placate the Euro-skeptic wing in his party, has already promised, if re-elected, to hold a national referendum on Britain's EU membership, although he, at least publicly, believes Britain can renegotiate its terms and should remain a member. He has also promised tougher immigration laws, and there are voices within Labor demanding leader Ed Miliband to do the same.
But while the two party leaders are scrambling to find ways of accommodating their errant voters, fears of UKIP-style isolationism may be overblown. Last summer, Cameron was humiliated by the parliament voting against his unpopular intention to join the U.S. strikes on Syria following the Assad regime's chemical attacks on Syrian civilians. Only a year later, there is broad support both in parliament and the public for Britain's joining the bombing campaign against Islamic State. UKIP's opposition has failed to register. And while in a Newsweek interview last week Farage called for Britain to forbid the entrance of HIV-carrying migrants, the government announced it was sending a force of 750 military personnel to Sierra Leone to help the fight against the spreading Ebola virus.
As Obama has been forced by the rise of Islamic State to abandon his non-interventionist foreign policy, it will be extremely difficult for Britain to withdraw from the world and succumb to the isolationists from within. Just as last month's No vote in Scotland's independence referendum showed, most voters are still opposed to inward-looking parochialism, but that may prove a tenuous majority. For the next seven months, Britain is standing at a historic crossroads of isolation and internationalism.
Click the alert icon to follow topics:
SUBSCRIBERS JOIN THE CONVERSATION FASTER
Automatic approval of subscriber comments.

NOW: 40% OFF
ICYMI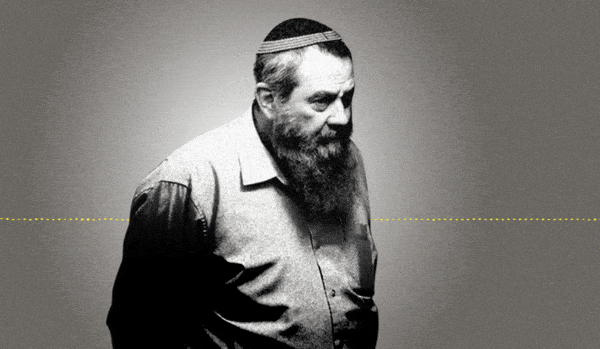 Jewish Law Above All: Recordings Reveal Far-right MK's Plan to Turn Israel Into Theocracy
Why I'm Turning My Back on My Jewish Identity
Down and Out: Why These New Immigrants Ended Up Leaving Israel
The Reality Behind 'The White Lotus' Sex Work Fantasy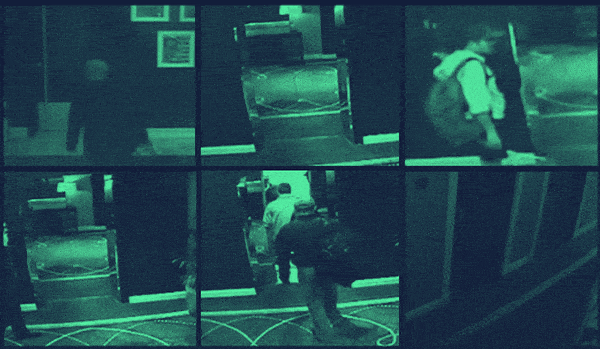 This 'Dystopian' Cyber Firm Could Have Saved Mossad Assassins From Exposure
Comeback Kid: How Netanyahu Took Back Power After 18 Months in Exile