How Cantonization Can Save Israel
Israel's raging culture wars and unjust land policy demand bold action – devolving power to the regional level.
How can national unity be preserved at the same time as allowing for the full expression of all the country's myriad identities?
Credit: Tomer Appelbaum
In Israel's near seven decades of existence, the country has achieved many remarkable feats, yet has failed to address a few, seemingly intractable problems. Like the festering Palestinian question, Israel's "culture wars" imperil the nation's very existence.
A country of small physical dimensions, Israel is nevertheless torn by colossal identity questions. And while much of the country's beauty lies in its cocktail of cultures – so does its turmoil, characterized by seemingly irreconcilable world views.
Until 1977, Israel's founding party, Mapai (the predecessor of today's Labor Party), tried to impose a monolithic ideological and cultural hegemony over the country's population – a project that we can now declare to have failed. Anybody who thinks that the ultra-Orthodox can be converted into card-carrying Zionists is as deluded as those who think that liberal Tel Aviv residents will continue to put up with marriage laws they see as an atavistic imposition of a foreign and invasive value system.
From debates over civil marriage, gender-segregated transport, Nakba demonstrations, commerce on Shabbat, and why secular tax shekels should pay for yeshivas – we must wake up and recognize that, on some issues, there will never be national consensus, particularly those touching on the role of religion and state.
In light of this, how can national unity be preserved at the same time as we allow for the expression of all the country's myriad identities? For the feuding peoples of Israel, the time has come to devolve power to the regional level.
Imagine if in one Israeli province, you could get legally married under a rainbow chuppah, shop till you drop on Saturdays, not to mention visit any number of licensed cannabis cafes? Horrified at the thought? Then try neighboring "Judah province," where cars on Shabbat, pork-serving eateries and flesh-revealing billboards could all be outlawed. This need not be political fiction. The precedents are there. So is potentially large-scale grass-roots support.
Israeli cultural politics need not be a zero-sum game, imposing the values of one community over others. Solutions are to be found in countries like the United States, Switzerland, India and Spain. Just as U.S. states provide a framework for playing out America's "culture wars" on a sub-national level, Israel's cultural regions could create a more livable status quo. While the U.S. may dwarf Israel's population and landmass, our cultural chasms are exponentially deeper. And just as the Swiss cantons afford their residents a high degree of autonomy in such areas as education, health and personal-status issues (including marriage), so should and can Israel's.
Provinces in Israel would serve as a valve for release of the pent-up steam of cultural polarization. The hot-button issues that burn the fabric of national unity should be played out through regional referenda, in which residents of the country's diverse regions would decide for themselves the cultural climate in which they will live. All this would free up the Knesset for the more pressing security and diplomatic questions of the day, making Israel a more harmonious and productive place in which to live.
The 'Bubble' versus the Bible Belt
Such a cantonization cannot be based on the current administrative districts, the mehozot, which have no elected leadership and are little more than passive administrative units of a hyper-centralized national government. Critically, the boundaries of the mehozot do not adequately reflect Israel's cultural and ethnic mosaic. In their place, more nuanced entities need to be drawn, with special attention given to four specific provinces that would empower the most pronounced sub-national identities at play.
An Orthodox religious province, stretching from Jerusalem northwest to Beit Shemesh, Modi'in and all the way to Bnei Brak, would incorporate the majority of the country's religious Jews, providing them with maximal cultural autonomy. Such an expanded Jerusalem District would have a population of well over 1.6 million people, living on approximately 1,060 square kilometers of territory.
On the opposite end of the spectrum would be the greater Tel Aviv province, comprised of the current Tel Aviv District minus Bnei Brak and Petah Tikva. With a population of over 1.2 million people, on approximately 220 square kilometers, a culturally autonomous "Dan" or "Aviv" would empower the heart of secular Israeldom to cement its distinct value set, giving liberal Israel – both nationally and internationally – a far louder voice and stronger brand than just one city of 400,000 people.
The secular-religious chasm is deepening by the day, as Israel's secular majority dwindles to a plurality, and the religionization of state and society gathers steam. Call it tactical retreat, call it surrender to reality – the only solution is a sub-national one.
Autonomy for Israeli Arabs
Moreover, two Arab-majority provinces – one in the central Galilee, and the other in the northern Negev – need not convert to Zionism in order to get their fair share of resources. A redrawing of Israel's two "peripheral" districts could address Israel's most pressing ethnic chasms, and once and for all retire its combustible Judaization program. Redrawing both the Northern and Southern Districts would achieve two aims: create an unbroken chain of Jewish-majority provinces stretching throughout the length of the country; and simultaneously protect minority land rights.
While the above-mentioned two aims may appear contradictory, they are in fact complementary.
The Northern District has always had an Arab majority – a fact not lost on Israeli spatial planners, who continue the "Judaization of the Galilee" project, with its land expropriation from Arab localities, as well as discriminatory zoning practices and resource allocation, with zeal. We can stop this injustice without imperiling the country's territorial integrity. How? Divide the Northern District into smaller units, and carve out a territorially contiguous Arab-majority province in the central Galilee, stretching from Sakhnin in the north to Nazareth in the south. Such an entity, with a population of nearly 500,000 people, on 600 square kilometers of territory, would then enjoy spatial autonomy over its lands.
Simultaneously, the creation of an Arab-majority province in the central Galilee would enable the creation of Jewish-majority provinces in surrounding areas, forming an arc from Nahariya through the Upper Galilee, down to Tiberias and southwest through the Jezre'el Valley. Territorial contiguity between the central Galilee and Lebanon, Syria, Jordan and the West Bank would thus be precluded.
And while Jews constitute a majority in Israel's Southern District, the Negev's fast-growing Bedouin minority fuels the "Judaization of the Negev" program. A Bedouin-majority district, based on the traditional "Sayag" (roughly, "enclosure" or "reserve") triangle between Be'er Sheva, Arad and Dimona, can be delimited to include over 90 percent of the Negev's Bedouin population, "unrecognized villages" included. Based on the proposed borders, the Bedouin province would have a population of over 250,000, living on 400 square kilometers. Such a province would provide a vehicle for integrated planning and development between the notoriously disadvantaged Bedouin localities, based on administrative models provided by Abu-Saad and Lithwick of Ben-Gurion University.
Then, three Jewish-majority provinces can be drawn around the Bedouin entity. Demographically, such a division of the Southern District would entrench Jewish majorities in all provinces bordering Egypt, Jordan, the West Bank and the Gaza Strip – creating an arc, as in the Galilee. Critically, this is achieved not by amplifying Judaization efforts in the Negev, but rather through the delimitation of a Bedouin-majority district.
Power to the regions
Empowered in terms of land policy and cultural affairs, the Israeli provinces could also be statutorily mandated with jurisdiction over such areas as health, education, environment and transport. As explored in-depth by political scientist Nahum Ben Elia, such a reform would redress the hyper-centralization of political power on the national level – a situation more reminiscent of authoritarian regimes than of the league of democracies to which the country professes to belong.
Led by popularly elected governors working hand-in-hand with each province's local councils, Israel's provinces would provide the sorely lacking framework through which to pool local resources and channel grass-roots energies into creation of dynamic machines of regional development. A greater Tel Aviv province, for example, could act as a force to speed up construction of the region's mass-transit rail system, a Bedouin province to facilitate electrification of the "unrecognized villages," and a greater Be'er Sheva-Gaza border province to strengthen disadvantaged communities as well as rocket protection of kindergartens, schools and hospitals.
Let's not forget the provinces' para-diplomatic potential. By giving each province the opportunity to forge cultural, educational, tourism and trade ties with other regions around the world (including the U.S. states, Spanish regions, Swiss cantons and Canadian provinces), Israel would diversify its international relations and rather monolithic image abroad.
As in both unitary democracies, such as the Netherlands and South Africa, and federations, like Canada and Australia, Israel would of course still have a strong central government and national parliament. These would deal with the major concerns that can only be dealt with nationally: the army, infrastructure projects of national importance, foreign policy and the like. Moreover, a new tax system would need to be devised in which a significant portion of taxes paid at the national level are redistributed back to the provinces to finance regional projects and services. This new taxation formula would address a woe besetting not only Israel, but many democracies in the world. From the United States to the myriad countries of the European Union, citizens feel that central administrations are too far removed from their daily reality, and that there is a democratic deficit. Not surprisingly, citizens feel closer to their states or cantons than to the national government, and believe that their taxes should be spent closer to home in ways that truly benefit them. The same would hold true for citizens' tax shekels in the new Israeli provincial system.
Finally, the Israeli provinces could be used to implement a revolutionary Knesset electoral reform. The Magidor Commission of 2006, charged with formulating a more representative electoral model for the State of Israel, proposed multi-member delegations as the most appropriate form of geographic representation for the State of Israel.
A re-apportionment of the Knesset's 120 mandates could entail the allocation of anywhere from 60 to 100 to the provinces, with the remaining seats allotted through the current method of national party lists. The mandates allocated to the provinces would be apportioned according to respective population size and center-versus- "periphery" location, with the northern and southern provinces being slightly overrepresented.
The introduction of regional electoral constituencies would increase the degree of accountability of Knesset legislators to their voters, ensure stronger representation for Israel's outlying regions, and align the country's electoral-political system with those of other advanced countries in the world. Parliamentarians would no longer be beholden to central party committees and autocratic party leaders, but rather to specific geographic electorates – and by extension, to the real, everyday needs of the citizens of Israel.
Whether there are 100 or 80 or 60 regional Knesset mandates, or 12, 10 or eight provinces – it's time to move the debate from the abstract to the tangible. The 12 Provinces of Israel model provides a novel opening. Decentralization will not weaken, but ultimately strengthen, Israel, giving every major group a true stake in the state. Whether secular or religious, Jewish or Arab, Israelis will feel less encroached upon, their respective values protected under a national ethos of "Live and let live."
Only cantonization will prevent Israel from devouring itself from within.
ICYMI
Ken Burns' Brilliant 'The U.S. and the Holocaust' Has Only One Problem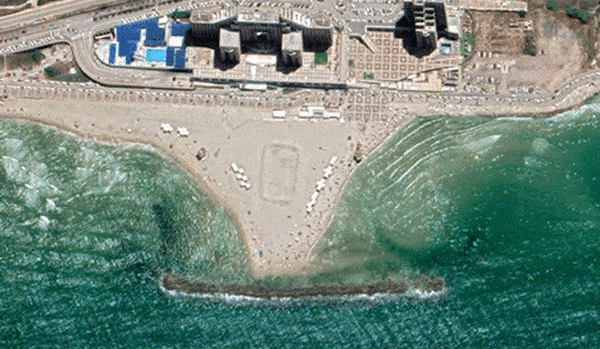 Facing Rapid Rise in Sea Levels, Israel Could Lose Large Parts of Its Coastline by 2050
As Israel Reins in Its Cyberarms Industry, an Ex-intel Officer Is Building a New Empire
How the Queen's Death Changes British Jewry's Most Distinctive Prayer
Chile Community Leaders 'Horrified' by Treatment of Israeli Envoy
Over 120 Countries, but Never Israel: Queen Elizabeth II's Unofficial Boycott