The Question Netanyahu Would Prefer to Duck
Israel's stance on African asylum seekers should never have been linked to politics - it is about human and Jewish values, and trying to build a better society.
African asylum seekers after leaving Holot open detention centre in protest, June 2014.
Credit: Reuters
As he addressed a friendly gathering of Jewish federation members in New York on Tuesday, Prime Minister Benjamin Netanyahu probably didn't expect to be put on the spot by a question unrelated to the main themes of his United Nations General Assembly speech the previous day, namely the threat to the world from Iran, Islamic State and Hamas.
Asked whether he was concerned that the imprisonment of "asylum seekers" would damage Israel's international image, he responded sternly that "there is no asylum-seeker problem in Israel – they are illegal job immigrants." He added that Israel, like every country, has the right to control its borders (unaware, perhaps, of the irony that his entire political career has been spent ensuring that Israel does not have clearly defined or internationally recognized borders). "We don't have to open our doors to be swamped by the way other people run their economies," he responded, admonishing his questioner.
The problem with Netanyahu's answer is that it runs counter to his own proud claim – made on January 6, 2013, less than two weeks before the last general election – in which he took credit for "completely stopping the entrance of infiltrators to Israel's cities," thanks to the new 3-meter-high, razor wire-topped border fence he ordered for the border with Egypt. So has the fence been breached? Is Israel indeed in danger of being "swamped"?
In this case, it was the election speech that was more factual. The fence, which was built following the terror attack north of Eilat in August 2011, has also served to cut off the stream of migrants – mainly from Sudan and Eritrea – who made the treacherous journey to find safety and a livelihood outside Africa. For two years now, there has been little more than a trickle of a few dozen migrants. But if Netanyahu had said that in New York, he would have had to try and explain how barely more than 50,000 people [the reported number of African asylum seekers who have arrived in Israel over the past decade] can swamp a country of over eight million.
Does Netanyahu really believe it himself? After all, he has the figures; he made the new border fence his personal project, and should be fully aware that, along with the improved fortification on Israel's other borders and the strict passport control at Ben-Gurion International Airport, there is no longer any realistic prospect of a large influx of migrants. As a former finance minister who dedicated a lot of his time to the wider picture of employment, he also knows that integrating these migrants into the workforce would actually save the economy hundreds of millions – since it would allow companies to employ them instead of incurring massive costs by flying in foreign workers for jobs that Israelis just won't do.
No, Netanyahu doesn't actually believe we are about to be swamped by a massive wave of African job-seekers. He has simply made a political choice. There are too many Israelis who feel threatened by the thousands of black men loitering around south Tel Aviv and want to believe that the government is about to kick them out; conversely, not enough Israelis are demanding a humane solution for the asylum seekers, who cannot be repatriated to their repressive homelands and are now forced into a life of extreme poverty, illegal work and crime.
Netanyahu also knows he won't have to pay a political price, because the small number of Israelis who do care for the migrants will not be voting for him anyway. But the way in which this issue has fallen so neatly into the convenient old right-left dichotomy is a failure of the relatively small camp of left-wing politicians and human rights organizations.
This should never have had anything to do with politics or where one stands on the resolution of the Israel-Palestine conflict. This isn't about solving an existential struggle between two nations that are both to blame for the lack of peace – it is about human and Jewish values, and trying to build a better society.
By making the plight of the migrants yet another fashionable cause of the left, they have enforced the not-implausible notion that it is very easy for middle-class Haaretz readers to support allowing them to stay, since they don't live in their neighborhoods anyway. And by choosing the legalistic avenue of High Court petitions to fight the laws allowing the migrants' incarceration, they have further strengthened those who argue that a self-electing, elitist group of judges has no business striking down the legislation of a democratic parliament.
Above all, by making this yet another secular crusade of the left, they have missed the opportunity of building a unique human rights coalition that spans the political divide, and allows for the inclusion of basic Jewish values along with universal ones. And what could have been more simple than building consensus around the biblical injunction not to oppress a foreigner, "because you were strangers in the land of Egypt"?
This should be a particular issue for Diaspora Jews. Not because they have a duty to reform Israel or to save it from itself – Israel doesn't need saving, and only its own citizens should be reforming it – but because the great majority of Jews today are themselves descended from immigrants, fortunate to have made their lives in societies that allowed them to succeed and become equal citizens, and in many cases now are turning against less fortunate immigrants arriving at their shores. Anti-immigrant parties and policies are gaining ground today in many countries with significant Jewish communities, and we have a duty to honor our parents and grandparents by speaking out against them.
A generation ago, this would not have needed to be said. Memories of life as Holocaust refugees in DP (displaced persons) camps in Europe, or of a million Jews being forced to leave Arab countries, were still fresh in every family. But while in the last decades of the previous century the Diaspora led the campaign to free Soviet Jews, and more recently American-Jewish organizations lobbied the Israeli government to bring the Falashmura from Ethiopia (despite the opposition of most experts and of many within the Jewish Ethiopian community who regarded them as descendants of renegades who had converted to Christianity over a century ago), our duty toward non-Jewish immigrants and refugees has been forgotten in many quarters.
In Britain and France today, to our shame, we actually have Jews openly supporting parties whose raison d'être is to prevent the immigration of those seeking to lead a safe and productive life in the West, just as their grandparents did not so long ago. Diaspora Jews, therefore, have a special role in putting this value back into the heart of Jewish discourse.
It was no coincidence that an American – not an Israeli Jew – tried to press Netanyahu on this on the eve of Yom Kippur. But the question should have been worded differently. It is not about damaging Israel's image. If we had treated the migrants in an exemplary fashion, those who hate Israel would have found something else to feed their malevolence. Netanyahu should be asked, and we should ask ourselves, why we have forsaken a core Jewish value, one that should be at the center of the Jewish state as well.
Click the alert icon to follow topics:
ICYMI
Ken Burns' Brilliant 'The U.S. and the Holocaust' Has Only One Problem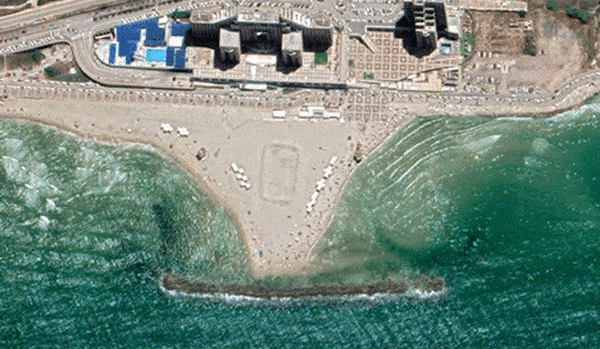 Facing Rapid Rise in Sea Levels, Israel Could Lose Large Parts of Its Coastline by 2050
As Israel Reins in Its Cyberarms Industry, an Ex-intel Officer Is Building a New Empire
How the Queen's Death Changes British Jewry's Most Distinctive Prayer
Chile Community Leaders 'Horrified' by Treatment of Israeli Envoy
Over 120 Countries, but Never Israel: Queen Elizabeth II's Unofficial Boycott