5774, the Year of Blaming the Jews
How much of what we saw and heard this summer on the streets of Paris or Berlin was really about Gaza anyway?
A Gaza war protest in London, July 26, 2014.
Credit: Reuters
This wasn't the kind of year you want to sum up in a festive column on the eve of Rosh Hashanah. It isn't even the kind of year you can hopefully end by saying that at least it's over and things are looking up.
Looking back on the columns and analyses written in 5774 on international affairs, I find myself repeatedly trying to escape that infernal question — Is it good or bad for the Jews — but never quite succeeding.
I am trapped between the two journalistic instincts: to see things from a wider, more international and cosmopolitan perspective, and at the same time to bring events home to an audience wants to know how this will impact on the Jews and on Israel. I want to argue that it's not always about us; Israel isn't the center of the world and news about Jews may make for compelling reading but there are other fascinating stories as well. But this year it has been increasingly difficult to make that argument.
Back in February and March, there were those predicting a massive wave of pogroms descending on the Jews of Ukraine in the chaos following the Maidan Square revolution which swept away a corrupt government in Kiev. But that turned out to be a false warning, propagated, at least in part, maliciously, by those who had an interest in portraying Ukraine as a torn and racist society. While the situation between Ukraine and Russia has gone from bad to worse and stayed there, at least this prophecy failed to materialize. Not only have the Jews in those lands not been targeted, but aside from a few momentary aberrations, the parties in that particular conflict have gone out of their way to prove themselves Jew-friendly and to protect the Jewish communities in their areas (even if some of these parties have some dubious associates.)
It would be impossible though to argue that Jews were not a target in the other major international development this year, namely, the only terror attack outside the Middle East carried out by a perpetrator with known links to Islamic State. It was no coincidence that Mehdi Nemmouche, a jihadist who was allegedly one of the captors of Western hostages held by IS in Syria, chose the Jewish Museum in Brussels as his first target. Just as it was no coincidence that when warfare erupted in Gaza, it was the only one of the many ongoing Middle East conflicts that set off nasty and vicious rioting in Europe. Which was of course directed at the Jews.
By the end of the summer, there was no denying it. In the streets and in everyone's minds, a red line had been erased. True, there were blanket condemnations from the governments in most European countries and a zero-tolerance attitude by law-enforcement agencies toward any targeting of Jews. It's also true that the surge of anti-Semitism manifested itself mainly in verbal and online abuse and some vandalism, with barely any physical violence. Yet still, it was clear that the Jews were going to get sucked in, no matter what. Not only were they being blamed for Israel's policies, but many began accepting that their fate is inseparable from that of the Jewish state, even if they have decided to remain citizens of other states.
It seems almost pointless at the end of this year to try and escape history and cling to an enlightened view that Jews should expect not to have to shoulder the blame, not just for Israeli policy, but for that of the entire Western world. It doesn't matter that the wars of Syria and Iraq are about ancient enmities between Sunnis and Shi'ites and Kurds and partly a result of the mess the United States left behind there last time it tried to sort things out. And of course a consequence of the murderous trouble-making of the Iranian regime, propping up mass-murderer Assad and his Hezbollah enablers.
Despite all this, Nemmouche still chose a Jewish target as did others who were discovered in time. And this week, when the Americans launched more strikes, an IS spokesman chose to call Barack Obama a "mule of the Jews." Neither was it surprising that Islamist websites insisted that IS was founded by the Mossad.
I could at this point say something about how counterproductive so much of Israel's policy towards Gaza has been and how Benjamin Netanyahu was helping no one by conflating Hamas with IS and dragging the Diaspora into it with his letter thanking Jewish communities for standing by Israel immediately after Operation Protective Edge. But the Jewish Museum in Brussels was attacked weeks before the first bomb landed in Gaza and besides, how much of what we saw and heard this summer on the streets of Paris or Berlin was really about Gaza anyway?
We go on and on, quite rightly, about all the ways Israel has to get its act together, about how useless and corrupt and venal its politicians are and why the voters don't care enough to end the occupation and about the injustice to the Palestinians and to Israel's own minority groups. We go on about all of these gripes so much that we sometimes forget that there really is no excuse for the way Jews and the Jewish state are being blamed for the world's misfortunes. And it got a whole lot worse this year.
Even people who are supposed to know better seem to take it for granted that anti-Semitism is at least partly explainable by Israeli actions. For example Human Rights Watch executive director Ken Roth who tweeted last week about the "anti-Semitism that flared in Europe in response to Israel's conduct in Gaza war."
When taken to task by The Atlantic's Jeffery Goldberg, Roth tried to explain that he was in no way "justifying" anti-Semitism, just saying that there was a "connection" because the recent spate of racism had "flared up" in the wake of Gaza. But as hard as he, and others try to explain themselves, there is a tone of casuistry and victim-blaming in much of the discourse. Roth is not alone and many Jews as well seem to have fallen into this trap that if only Israel cleans up its act, Jews around the world will have an easier time. It may be true in the short-term, but as desirable as change is within Israel, that cannot be a recipe for eradicating racism towards Jews in other countries.
History has put Jews at the center of its narrative time and again, and this last year was certainly no exception. As the West plunges into another Middle Eastern war, the best hope we can harbor is that we do not stand alone in the face of fanaticism and religious hatred. While some of the old patterns, especially the scapegoating of Jews for the world's ills, still persist, the coming war is really not about us. Let's hope it stays that way. Shanah Tova.
Click the alert icon to follow topics:
ICYMI
The Artist Who Survived Auschwitz Thought Israel Was 'Worse Than the Concentration Camp'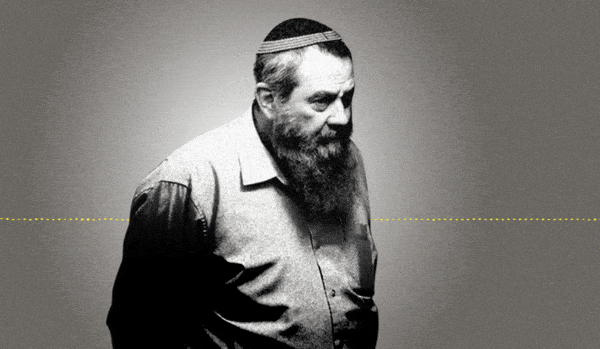 Jewish Law Above All: Recordings Reveal Far-right MK's Plan to Turn Israel Into Theocracy
Why I'm Turning My Back on My Jewish Identity
Down and Out: Why These New Immigrants Ended Up Leaving Israel
The Reality Behind 'The White Lotus' Sex Work Fantasy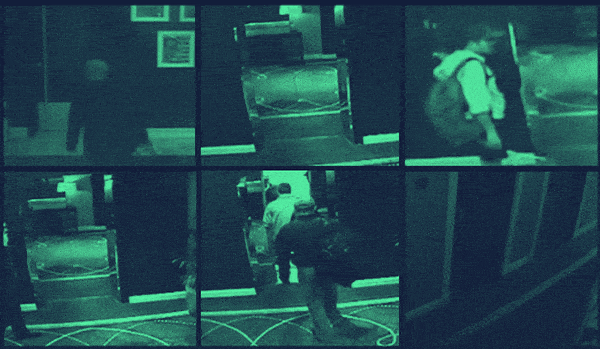 This 'Dystopian' Cyber Firm Could Have Saved Mossad Assassins From Exposure