Middle East Updates Three Suicide Bombs, 12 Mortars Hit Shi'ite Baghdad District
France promises air support for Iraq; PKK calls on Kurdish youth to join fight against Islamic State; Iran rules out cooperation with U.S. in Iraq; 'Lady Al-Qaida' trying to abandon legal fight for freedom; Suicide bombs in Baghdad kill at least 11
Iranian Foreign Minister Mohammad Javad Zarif arrives for a press briefing in Vienna, June 20, 2014.
Credit: AP
SUBSCRIBE TO HAARETZ
See Wednesday's Middle East Updates
10:00 P.M. Iraqi authorities say a suicide bombing and mortar fire have killed another 15 people in the capital late Thursday, raising the day's death toll from attacks to 30.
Police officials say a suicide bomber rammed his explosives-laden car into a security checkpoint in Baghdad's northern Shiite district of Khazimiyah late Thursday. Minutes later, three mortar shells landed in different parts of the district, hitting houses and a bus station. The police said 31 people were wounded in the evening assault.
Earlier attacks in and around the capital killed 15 people.
Medical officials confirmed the causalities. All officials spoke on condition of anonymity because they were not authorized to brief the media. (AP)
8:40 P.M. Turkey's foreign minister called for a greater exchange of information with other states to prevent jihadists entering his country and travelling on to Iraq or Syria to join Islamic State militants.
Thousands of foreign fighters from countries including Turkey, Britain, parts of Europe and the United States are believed to have joined the Islamist militants, many of them travelling over the Turkish border.
"Turkey cannot fight this matter on its own. First and foremost, it needs information and intelligence sharing with our allies, like Germany, Europe and the United States," Mevlut Cavusoglu said at a press conference with his German counterpart in Berlin.
"It is most ideal if these people are identified before leaving their countries in order to prevent their entry into Turkey or to deport them once they've entered," he added.
German security authorities estimate about 3,000 western European citizens have joined Islamic State, 400 of them Germans - many simply by boarding cheap flights to Istanbul then arranging passage across Turkey's long borders with Syria or Iraq. (Reuters)
8:30 P.M. French President Francois Hollande reaffirmed on Thursday that Paris did not pay ransoms or exchange prisoners for the release of its citizens that are held hostage overseas.
When asked why France had been able to secure from Islamic State the release of four of its nationals in Syria earlier this year, while neither Britain nor the United States had been able to get their hostages released, Hollande said:
"France does not pay ransoms. France doesn't engage in prisoner exchanges, but that doesn't mean other countries don't. Some countries have done it to help us, I admit that," he said.
The French hostages in Syria were released after getting help from other countries, he said without elaborating.
British and American officials have suggested in recent weeks that their nationals had been killed by Islamic State militants in part because other countries were paying ransoms.
France still has one hostage held in Mali by al Qaeda's north African arm AQIM. (Reuters)
7:25 P.M. A new video was released Thursday by the Islamic State group, featuring a British man who identifies himself as captive photographer and journalist John Cantile was released by the Islamic State group.
Cantile, 43, a veteran journalist for the British newspapers The Sunday Times, The Sun and the Daily Telegraph, was captured by Islamic extremists in Syria in July 2012, along with Dutch photographer Jeroen Oerlemans, but the two were released by the Free Syrian Army two months later. Read full story here (Haaretz)
6:47 P.M. France says it's agreed to provide air support requested by Iraq to support its fight against Islamic Stage fighters who've captured swathes of the country.
French President Francois Hollande said he agreed to Iraq's request for air support at a meeting of his top defense and security advisers earlier Thursday.
Speaking during his twice-yearly press conference, Hollande stressed that France would not go beyond providing air support, and would not strike in Syria, where the Islamic State group has also captured territory.
"This morning I decided to respond to the request of Iraqi authorities to provide air support," Hollande said. "We won't go beyond this. There won't be troops on the ground. And we will act only in Iraq."
Hollande said he would inform the parliament of the planned action "as soon as the first strikes — that is to say, soon." (AP)
6:30 P.M. The top U.S. military officer says it will take at least three months to begin to train and arm moderate Syrian rebel forces.
The chairman of the Joint Chiefs of Staff says the goal is to field a cohesive fighting group in eight to 12 months.
Gen. Martin Dempsey says in an interview with The Associated Press that the hardest part of developing the rebels is determining who they would be responsible to inside Syria. Dempsey says it would have to be figured out before the trained rebel force could be turned loose to fight the Islamic State group.
Dempsey says that once they're trained, rebels might be asked to help restore the Syria-Iraq border. Islamic State militants have virtually eliminated the border. (AP)
6:26 P.M. Belgium is willing to offer fighter jets and special forces to the U.S.-led coalition to fight Islamic State militants in Iraq, the country's defense ministry said on Thursday.
Defense Minister Pieter De Crem has outlined three possible contributions, but is still awaiting a formal request from the United States, a ministry spokesman said.
Any Belgian engagement would require the approval of parliament, although there appears to be a very broad majority in favor of action.
The first contribution would be the stationing of six F-16 jets, along with 120 pilots and support staff, to support ground troops. The second would be to provide two C-130 cargo planes to take troops and material to Iraq.
The third suggestion is to send about 35 special force soldiers to advise local troops. (Reuters)
5:13 P.M. The PKK, which has spent three decades fighting for autonomy for Turkey's Kurds, called for the youth of the country's mostly Kurdish southeast to join the fight against Islamic State militants in northern Syria.
"The youth of northern Kurdistan (southeast Turkey) should go to Kobane (Ayn al-Arab) and take part in the historic, honourable resistance," the Kurdistan Workers Party (PKK) said in a statement on its website. (Reuters)
2:37 P.M. Egypt has moved to close down one of the last bastions of Muslim Brotherhood dissent with sweeping new rules to curtail violent protest at Al Azhar University, among the world's most venerable centers of Islamic learning.
Egypt has banned the Muslim Brotherhood and jailed thousands of its supporters since July 2013, when then-army chief Abdel Fattah al-Sissi overthrew Mohamed Morsi, Egypt's first freely elected president and a senior member of the group.
As the noose tightened around the Brotherhood, Al Azhar emerged as a hotspot in its battle against Egypt's new rulers.
The grand mufti, Egypt's top religious authority, and the grand imam of Al Azhar, have long lent their prestige to those in power and issued religious edicts to back government policy. (Reuters)
1:41 P.M. The European Union said on Thursday it was disappointed with a lack of progress by Iran in addressing concerns about its suspected atomic bomb research, pressuring Tehran to cooperate with a long-stalled UN watchdog inquiry.
The 28-nation EU made the statement at a board meeting of the International Atomic Energy Agency (IAEA), which for years has been investigating allegations that Iran has worked on designing a nuclear weapon. Iran denies the charge.
In Britain, France and Germany, the EU groups three of the six world powers that are seeking to negotiate a resolution to a wider, decade-old dispute with Iran over its nuclear program. Those talks resume in New York this week. (Reuters)
11:39 A.M. Syrian Kurdish fighters have appealed to other Kurdish parties in the region for military aid to repel an advance by Islamic State fighters in northern Syria near the Turkish border, a Kurdish military official said on Thursday.
Islamic State fighters seized 16 Kurdish villages west of the predominantly Kurdish city of Ayn al-Arab, also known as Kobani, in a rapid advance in areas near the Turkish border.
Ocalan Iso, deputy commander of Kurdish forces in Kobani, told Reuters the Kurds were seeking support from other groups including the Kurdish Workers' Party (PKK) to fend off the advance by Islamic State. Speaking via Skype, he said they wanted support "in all military aspects." (Reuters)
11:04 A.M. Islamic State fighters capture 16 Kurdish villages in northern Syria, according to a Kurdish military official. (Reuters)
10:55 A.M. Nearly three million Syrian children are not attending school due to the war raging in their country, an international charity group said Thursday.
The report by the Britain-based Save the Children added that hundreds of thousands of displaced children are struggling to enroll for school in their host countries and in Syria.
The report spotlighted how Syria's conflict, now entering its fourth year, is denying a decent education to a generation of children, with consequences that may last for generations.
Within Syria, the report estimated that 3,465 schools, or one-fifth of the country's educational buildings, were either destroyed or damaged, or are being used for military purposes.
"It is absolutely shameful that the obligation to protect schools is not being respected in this conflict, endangering the lives of innocent children," said the organization's regional director, Roger Hearn. (AP)
10:36 A.M. The Netherlands will consider contributing F-16 fighter jets and arms for Kurdish fighters to help counter the rise of Islamic State in Iraq and Syria, a Dutch newspaper reported on Thursday.
The Trouw daily, citing government sources, said an unspecified number of planes will take part in air strikes against insurgent targets in Iraq and possibly Syria.
The Netherlands was not among the nations approached by U.S. President Barack Obama at a NATO meeting in Wales earlier this month, when he was seeking to build a coalition of allies against the hardline Islamic offshoot of al Qaeda.
Washington had not taken the Dutch offer to provide 1,000 helmets and bullet proof vests to the Kurdish troops in northern Iraq seriously, Trouw reported. (Reuters)
10:32 A.M. At least one unmanned surveillance aircraft has been seen over Islamic State-controlled areas of the Syrian province of Aleppo, where the radical group has evacuated most of its bases, a group which tracks the war in Syria reported on Thursday.
Rami Abdulrahman, who runs the Syrian Observatory for Human Rights, said multiple sources in northeastern Aleppo had spotted at least one drone over towns including al-Bab and Manbij. "They hadn't seen them before," he told Reuters by telephone.
U.S. President Barack Obama last month authorized surveillance flights in Syria. Unmanned surveillance aircraft have already been spotted over the city of Raqqa, the Islamic State's stronghold in Syria 450 km (250 miles) northeast of Damascus, activists have reported. (Reuters)
8:01 A.M. A Pakistan-born neuroscientist has become a rallying cry for militant groups demanding her release from a U.S. prison. But in a little-noticed move she is trying to abandon her legal fight for freedom, saying the U.S. court system is unjust.
Islamic militants in Syria, Algeria, Afghanistan and Pakistan have made Aafia Siddiqui's release a condition for freeing certain foreign hostages. Islamic State, for example, proposed swapping American journalist James Foley for her, but he was executed after their demands, which also included an end to U.S. airstrikes in Iraq, were not met.
A 42-year-old mother of three with degrees from the Massachusetts Institute of Technology and Brandeis University, Siddiqui is serving an 86-year sentence in a prison medical center in Texas. A jury in 2010 convicted her of attempting to shoot and kill a group of FBI agents, U.S. soldiers and interpreters who were about to interrogate her for alleged links to Al-Qaida.
Siddiqui, who during her trial interrupted proceedings repeatedly and at times was removed from the courtroom, wrote U.S. District Judge Richard Berman in Manhattan on July 2 seeking to end her most recent appeal.
"I refuse to participate in this system of total injustice that has punished and tortured me repeatedly, and continues to do so, without my having committed a crime," she wrote. (Reuters)
7:32 A.M. Iran's foreign minister ruled out cooperating with the United States in helping Iraq fight Islamic State militants and warned that the terrorist group poses a much broader global threat that needs new thinking to eradicate.
Mohammad Javad Zarif said Wednesday that Iran has serious doubts about the willingness and ability of the United States to react seriously to the "menace" from the Islamic State group "across the board" and not just pick and choose where to confront it as it has just started doing in Iraq.
"This is a very mobile organization," he told the Council on Foreign Relations. "This is not a threat against a single community nor a threat against a single region. It was not confined to Syria, nor will it be confined to Iraq. It is a global threat."
The U.S.-Iranian relationship is at a delicate moment, with a new round of talks on a deal to rein in Iran's nuclear program set to begin on Thursday, which Zarif said is his top priority. Leaders of the two countries — who talked a year ago — are also arriving next week for the annual ministerial meeting of the U.N. General Assembly.
Iran was the first country to provide help to neighboring Iraq when the Islamic State group swept across the border from Syria in July. France wanted Iran to attend an international conference in Paris on Monday aimed at coordinating actions to crush the Islamic State extremists in Iraq, but the United States said "no." (AP)
10:00 P.M. A suicide car bombing on a security post outside Baghdad and explosion on a crowded commercial street in the Iraqi capital killed at least 11 people Wednesday, officials said.
The deadliest attack took place after sundown when a suicide bomber drove a car packed with explosives into an abandoned building used by security forces in the town of Tarmiyah, some 50 kilometers (30 miles) north of Baghdad, police officials said.
Five soldiers and three policemen were killed, and at least 16 members of the security forces were wounded, the officials said.
The second bombing struck a commercial street in Baghdad's northern district of Khazimiyah, killing three people and wounded eight, police said.
Medical officials confirmed the causalities. All of the officials spoke on condition of anonymity because they were not authorized to brief the media. (AP)
8:57 P.M. Iranian President Hassan Rohani denounced Islamic State's beheading of innocent people, saying the militant group wants to "kill humanity," NBC News said in excerpts of an interview released on Wednesday.
"From the viewpoint of the Islamic tenets and culture, killing an innocent people equals the killing of the whole humanity," Rohani told the television network, according to NBC. "And therefore, the killing and beheading of innocent people in fact is a matter of shame for them and it's the matter of concern and sorrow for all the human and all the mankind." (Reuters)
Click the alert icon to follow topics:
SUBSCRIBERS JOIN THE CONVERSATION FASTER
Automatic approval of subscriber comments.

NOW: 40% OFF
ICYMI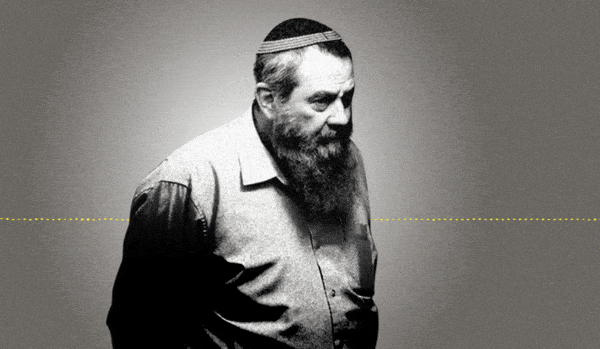 Jewish Law Above All: Recordings Reveal Far-right MK's Plan to Turn Israel Into Theocracy
Why I'm Turning My Back on My Jewish Identity
Down and Out: Why These New Immigrants Ended Up Leaving Israel
The Reality Behind 'The White Lotus' Sex Work Fantasy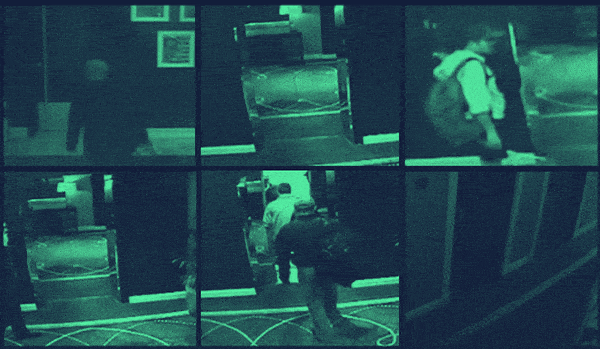 This 'Dystopian' Cyber Firm Could Have Saved Mossad Assassins From Exposure
Comeback Kid: How Netanyahu Took Back Power After 18 Months in Exile