In Scotland, as in Ukraine, the Smell of Nationalism Jolts Jews
The Jews of the two nations have wildly different views on the benefits of independence, but history suggests they should both have reasons to fear nationalism.
A 'Yes' voter outside a polling station in Edinburgh, September 18, 2014.
Credit: AP
EDINBURGH – Millions of Scots are voting Thursday on whether to split from the rest of Great Britain and become an independent state. The result will be known early Friday morning, but one result that can be predicted with confidence is that the small Jewish community here will have voted nearly unanimously in favor of Scotland remaining within the United Kingdom.
To back that prediction up I have every conversation I have had with Scottish Jews in the last two years, and with a good number of non-Jewish Scots in contact with the community. While they uniformly preferred not to make a public issue of it, they all assured me that, with few exceptions, they would be voting "No" on September 18. Their reasons were varied – for some it had nothing to do with their being Jewish but their general concerns over the ability of the Scottish nationalist movement to run an independent economy, and their fear of losing the open borders with England and the rest of the European Union. Others simply feel connected to their British identity and don't see any reason why that cannot be part of their identity as Scots as well.
But there are those with darker fears. A Jewish civil servant working in the Scottish government told me, "There is something more sinister here. Once Scotland breaks away and starts building its national identity alone, you will get more people asking 'How Scottish are you really?' and it will begin to get uncomfortable for people whose parents or grandparents won't born here."
I didn't see much evidence of that feeling here in Scotland. Occasionally you do meet someone talking about "Scottish blood," and there is a bit of misty-eyed rhapsodizing about the country's mythological history. But by and large, both in campaign speeches and private conversations, the nationalists are at pains to point out their nationalism is of a strictly nonethnic variety and includes minorities and immigrant groups. Most of the Scottish National Party (SNP) activists I spoke to sounded perfectly sincere. One even told me he had taken the trouble to go on an open-day at Glasgow's Garnethill Synagogue to try and convince the local Jews that they have nothing to fear of the nationalists. Another told me, "If Jews feel uncomfortable with nationalism, it's their right and they have nothing to be ashamed of [from] voting 'No' in the referendum."
But is there really anything to be afraid of? Is this a rational fear, or just the residue of bitter experience? Perhaps the Jews of Scotland are actually in a win-win situation, where they choose their identities and will prosper anyway – whether they continue as citizens of Britain or a new Scottish country eager to prove its inclusivity and in need of their talents.
Last week I was in Kiev, where something much less believable seems to have transpired. Six months ago, there was a great fear that the revolution in Ukraine and the ensuing chaos would unleash a wave of anti-Jewish attacks in that country, with its not-too-distant past of pogroms and blood libels. This fear was ramped up by Kremlin propaganda, which sought to portray the new pro-Western government as a bunch of anti-Semitic neo-Nazis. So far, though, the opposite has happened.
The government in Kiev has worked hard to prevent any attacks on Jewish targets. At the same time, the community's leaders and Jewish businesspeople have endorsed the government. Even the far-right, ultranationalist groups that certainly used to exhibit anti-Semitic tendencies have tried to be on their best behavior and distanced themselves from their old practices.
Can it last? The lack of any serious attacks on Jews right now is more to do with their facing a common enemy – Russia. Ukrainian and Russian nationalism are not about to become East European versions of Scottish nationalism. Societies in the former Communist bloc are still deeply xenophobic, as can be seen today in Hungary where the anti-Semitic Jobbik party has made major inroads. For now, the government in Budapest is very protective of the Jewish community, but at the same time other minorities, particularly the Roma, are being violently persecuted.
Crossing the line
Jews, however, are adaptive and seem to be finding ways to prosper in Eastern Europe, despite the waves of separatism and nationalism. Many of them feel that their identification with Israel has actually helped them in that respect.
While Jews at both ends of Europe are broadly supportive of Israel and sympathetic to its problems and circumstances, they take a very different view of the conflict with the Palestinians. "To be honest," one Jew in Glasgow told me, "we love Israel, but the government doesn't always make it easy for us to support it."
You hear that sentiment often from Jews in the West, particularly in places like Scotland, where the general political atmosphere is of a left-liberal tendency. Jews there feel that Israel's actions are often impacting on them adversely. And while that should never be an excuse for pro-Palestinian supporters blaming the local Jewish communities – as we have seen a number of times in recent months – the line between Israel-bashing and Jew-blaming is very easily crossed.
But when Israel's wars are discussed with Jews in the post-Soviet sphere, you are much more likely to hear questions such as "Why doesn't Israel hit Gaza harder?" As one Russian-Jewish businessman explained, "When Israel is stronger, that reflects well on the Jews here – we get more respect from our neighbors."
Many Russian Jews seem to want Israel to emulate President Vladimir Putin's methods in Georgia and eastern Ukraine, and not bother themselves with pesky human rights organizations and the hostile Western media. In many ways, Jews in the Former Soviet Union are still living in a similar atmosphere to that of Western Jews immediately following the Six-Day War, when Israel's military success gave them a sense of pride and a wave of Zionism swept their communities – before the other implications of that military victory began to sink in.
It all boils down to identity, and, as much as some people like to talk of one Jewish identity, that is hardly the case. Two-thousand years of Jewish exile have taken their toll there as well, and there are Jews who feel more comfortable in an exclusionary and often xenophobic environment – as long as that xenophobia isn't directed at them – and many have sought to make Israel such a society. Then are those who feel they can be proud as Jews, Zionists and Israelis, while remaining citizens of the world.
Many Jews in Russia profess themselves to be comfortable with Putin. So what if he has an authoritarian and nationalist style of rule, they say; he has proved himself a staunch opponent of anti-Semitism. But what reassurance do they have that, in the absence of democratic institutions and civil rights, they will remain protected on the day after Putin?
And the same question has to be asked of Scottish nationalism – what guarantees are there that if they lost the referendum yesterday, or if they actually won independence but Scotland fails to be the shining example of an egalitarian, social-democratic society the SNP has been promising, they won't revert to xenophobia and start looking for scapegoats?
Jews and other minorities have only prospered for any length of time in countries with, firstly, a strong commitment to civil rights. In other places, they have simply remained at the whim of their rulers. That lesson will remain true wherever we live – Scotland, Ukraine, Russia or Israel.
Click the alert icon to follow topics:
ICYMI
Ken Burns' Brilliant 'The U.S. and the Holocaust' Has Only One Problem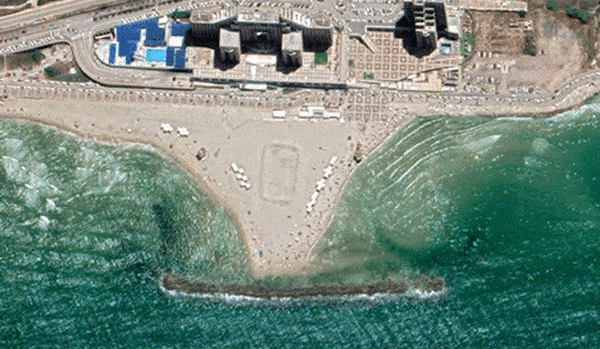 Facing Rapid Rise in Sea Levels, Israel Could Lose Large Parts of Its Coastline by 2050
Lapid to Haaretz: 'I Have Learned to Respect the Left'
The Mossad's Fateful 48 Hours Before the Yom Kippur War
As Israel Reins in Its Cyberarms Industry, an Ex-intel Officer Is Building a New Empire
How the Queen's Death Changes British Jewry's Most Distinctive Prayer