Middle East Updates Rohani: Islamic State Wants to 'Kill Humanity'
Qatar ruler assures Merkel his country never financed militants in Iraq, Syria; Syrian air strikes kill nearly 50, activists say; Islamic State releases anti-Obama clip.
Members of the anti-war activist group CodePink interrupt a Senate Armed Services Committee hearing with Defense Secretary Chuck Hagel, left, and Army Gen. Martin Dempsey, Sept. 16, 2014.
Credit: AP
10:00 P.M. A suicide car bombing on a security post outside Baghdad and explosion on a crowded commercial street in the Iraqi capital killed at least 11 people Wednesday, officials said.
The deadliest attack took place after sundown when a suicide bomber drove a car packed with explosives into an abandoned building used by security forces in the town of Tarmiyah, some 50 kilometers (30 miles) north of Baghdad, police officials said.
Five soldiers and three policemen were killed, and at least 16 members of the security forces were wounded, the officials said.
The second bombing struck a commercial street in Baghdad's northern district of Khazimiyah, killing three people and wounded eight, police said.
Medical officials confirmed the causalities. All of the officials spoke on condition of anonymity because they were not authorized to brief the media. (AP)
8:57 P.M. Iranian President Hassan Rohani denounced Islamic State's beheading of innocent people, saying the militant group wants to "kill humanity," NBC News said in excerpts of an interview released on Wednesday.
"From the viewpoint of the Islamic tenets and culture, killing an innocent people equals the killing of the whole humanity," Rohani told the television network, according to NBC. "And therefore, the killing and beheading of innocent people in fact is a matter of shame for them and it's the matter of concern and sorrow for all the human and all the mankind." (Reuters)
7:19 P.M. Libya's acting prime minister sought to reassert authority over his turbulent country by naming a new cabinet on Wednesday, but some lawmakers threatened to veto his choices and a rival assembly continued to hold sway in the capital.
Lawmakers said Abdullah al-Thinni asked parliament to approve a new 16-strong cabinet, including prominent human rights activist Farida Allaghi as foreign minister -- his first new government since he was re-appointed as acting premier earlier this month.
The names were not announced publicly. But parliamentarians told Reuters that Thinni had decided to appoint himself defence minister as well as prime minister, and that the list included some figures from the previous government.
In a major blow to the government, the El Sharara oil field was closed after a rocket hit a storage tank at the Zawiya refinery, which it supplies, an oil ministry official said.
It was the first time that fighting between armed groups had hit Libya's oil industry since heavy clashes broke out in the capital Tripoli in July.
The field closure will bring down Libya's production to around 670,000 barrels a day based on a production of 870,000 bpd reported by state-run National Oil Corp (NOC) on Sunday. (Reuters)
6:33 P.M. Pakistan's military launched airstrikes on five militant hideouts in a troubled tribal region near the border with Afghanistan on Wednesday, killing 40 suspected fighters as part of a massive operation that began this summer.
In a statement, the military said "precise" air strikes were carried out in Datta Khel, a Taliban stronghold in North Waziristan, where Pakistan launched a long-awaited offensive on June 15. The region has long been home to local and foreign militants who carry out attacks in Pakistan and against NATO forces in Afghanistan.
The military said it also destroyed ammunition depots, and those killed included "foreigners."
It gave no details about the identity and nationality of those killed in the strikes, but authorities in Pakistan usually use the term "foreign militants" to refer to Arabs, Uzbeks and Al-Qaida fighters. Since launching the operation, the military says it has killed more than 1,000 local and foreign militants, while it lost more than 80 soldiers. (AP)
6:13 P.M. Prosecuting judges in Paris on Wednesday dropped all charges of money laundering and fraud against nine people close to an exiled Iranian opposition group more than 10 years after they were arrested on terrorism charges.
The five women and four men were among 167 sympathisers of the People's Mujahideen Organisation of Iran (PMOI) who were rounded up in 2003 during a police raid on the ouskirts of Paris for questionning over possible links to terrorism and suspicion of money laundering.
Twenty-four people were originally placed under formal investigation, including Maryam Rajavi, the leader of the PMOI's political wing, the National Council of Resistance of Iran (NCRI), on suspicion of "associating with wrongdoers in relation with a terrorist undertaking".
But that judicial investigation lost momentum and many of the restrictions on the suspects' movement were lifted in 2006 with only nine still investigated for possible money laundering.
The NCRI has repeatedly denied they had committed any wrongdoing accusing the Iranian government of working with French intelligence to taint the group. (Reuters)
5:09 P.M. Saudi Arabia's highest body of religious scholars issued a stern ruling on Wednesday calling terrorism a "heinous crime" and saying perpetrators including Islamic State militants deserve punishment in line with Islamic law.
The Council of Senior Religious Scholars said in its fatwa, or religious edict, that it backs the kingdom's efforts to track down and punish followers of the Islamic State group and Al-Qaida.
The clerics are appointed by the government and are seen as guardians of the kingdom's ultraconservative Wahhabi school of Islam. The statement by the group of 21 scholars underpins the kingdom's broader efforts to deter citizens from joining extremist groups that want to bring down the Western-allied monarchy. (AP)
4:32 P.M. Iraqi forces launched an intense military operation against Islamic State insurgents in three cities in central Iraq on Wednesday, fighting to regain control of lost ground, security sources said.
The offensives in Ramadi, Falluja and Haditha in the western province of Anbar started before dawn, security sources in the three cities said.
Sunni tribes revolted in these areas in late 2013 when Iraq's former prime minister Nuri al-Maliki moved his forces into the cities to suppress a year-long anti-government protest movement.
Islamic State insurgents then entered the cities and became the dominate force over the course of several months' fighting against the Shi'ite-led government. (Reuters)
3:36 P.M. Qatar's ruler Emir Sheikh Tamim bin Hamad Al Thani told German Chancellor Angela Merkel in Berlin on Wednesday that his country does not finance any terrorist organizations in Syria or Iraq and has never done so.
"What is happening in Iraq and Syria is extremism and such organizations are partly financed from abroad, but Qatar has never supported and will never support terrorist organizations," he told a news conference with Merkel.
Merkel said the emir had assured her his country's security was also at stake in the fight against Islamic State militants, and she had "no reason not to believe what the emir said." (Reuters)
1:19 P.M. Tunisian police killed an Islamist militant during clashes near the Algerian border, the interior ministry said on Wednesday, after the government raised the security alert level before elections next month. Since April, thousands of troops have been deployed in Tunisia's mountainous Chaambi region on the border with Algeria, where Islamist fighters - some of them linked to Al-Qaida - have taken refuge . "Security and army units killed a terrorist and wounded another late on Tuesday in clashes in Kasserine city," Mohamed Ali Aroui, an interior ministry spokesman said. (Reuters)
11:03 A.M. Three people were killed Wednesday in shelling outside the Libyan capital after Islamist militias fighting in the area announced the death of one of their commanders, local news site al-Wasat reported.
The Libyan Revolutionaries Operations Room said Mohammed al-Kilani, a member of the former interim parliament, had been killed in clashes that have pitted the Islamists against local fighters in Warshefana. Libya's new parliament, which is meeting in Tobruk in the country's far east, has declared Warshefana a disaster area.
Bernardino Leon, the UN envoy to Libya, told the Security Council Monday that the area was suffering "an unrelenting campaign of indiscriminate shelling, ... causing untold suffering on the part of the civilian population." "Tens of thousands of civilians are now known to have fled their homes," Leon said. "Many have also lost their lives as a result of the shelling, including women and children." (DPA)
10:40 A.M.The Islamic State issued a video in response to President Obama's vow to "degrade and ultimately destroy it," displaying a preview that it would kill American ground forces even though he ruled out putting boots on the ground, The New York Times reported Wednesday.
The 52-second clip produced by the Al Hayat Media Center, the Islamic State's media wing, boasts high-quality images and filming techniques. It shows tanks blowing up in slow motion, injured American soldiers and explosions superimposed over images of U.S. military figures. (Haaretz) Watch the video
10:03 A.M. Activists say that Syrian government airstrikes have killed nearly 50 people in a rebel-held city this week. The Britain-based Syrian Observatory for Human Rights said Wednesday that it counted 48 killed in two days of strikes on the city of Talbiseh. The Observatory said the bombing occurred on Monday and Tuesday. The death toll is unusually high, even by the vicious standards of the Syrian civil war.
Similar information was reported by a local Talbiseh activist collective. The Observatory said that leading members of a rebel group were killed, but didn't identify which one. The bombings also crushed families under rubble, both groups reported.State-run media said Tuesday that the army targeted a meeting of "terrorists." Syrian officials refer to armed rebels as "terrorists." (AP)
8:47 A.M. About half of Iraq's army is incapable of partnering effectively with the U.S. to roll back the Islamic State group's territorial gains in western and northern Iraq, and the other half needs to be partially rebuilt with U.S. training and additional equipment, the top U.S. military officer said Wednesday.
Gen. Martin Dempsey, chairman of the Joint Chiefs of Staff and a former wartime commander of U.S. training programs in Iraq, said a renewed U.S. training effort might revive the issue of gaining legal immunity from Iraqi prosecution for those U.S. troops who are training the Iraqis. The previous Iraqi government refused to grant immunity for U.S. troops who might have remained as trainers after the U.S. military mission ended in December 2011.
"There will likely be a discussion with the new Iraqi government, as there was with the last one, about whether we need to have" Iraqi lawmakers approve new U.S. training, he said. He didn't describe the full extent of such training but said it would be limited and he believed Iraq would endorse it. "This is about training them in protected locations and then enabling them" with unique U.S. capabilities such as intelligence, aerial surveillance and air power, as well as U.S. advisers, so they can "fight the fight" required to push the Islamic State militants back into Syria, Dempsey said. (AP)
2:27 A.M. American ground troops may be needed to battle Islamic State forces in the Middle East if President Barack Obama's current strategy fails, the nation's top military officer said Tuesday as Congress plunged into an election-year debate of Obama's plan to expand airstrikes and train Syrian rebels.
A White House spokesman said quickly the president "will not" send ground forces into combat, but Gen. Martin Dempsey said Obama had personally told him to come back on a "case by case basis" if the military situation changed. "To be clear, if we reach the point where I believe our advisers should accompany Iraqi troops on attacks against specific ISIL targets, I will recommend that to the president," Dempsey, the chairman of the Joint Chiefs of Staff, declared in testimony to the Senate Armed Services Committee.
Pressed later by Democratic Sen. Carl Levin, the panel's chairman, the four-star general said if Obama's current approach isn't enough to prevail, he might "go back to the president and make a recommendation that may include the use of ground forces." (AP) Read more
12:47 A.M. The Defense Department says the U.S. military on Tuesday pressed its expanded campaign against Islamic State militants with five airstrikes across Iraq.
U.S. Central Command says military forces using fighter aircraft launched two airstrikes northwest of Irbil and hit an armed truck and fighters. Three other airstrikes southwest of Baghdad hit anti-aircraft artillery, a truck and two boats on the Euphrates River that were resupplying the militants.
The strikes are part of the new broader military mission in Iraq authorized by President Barack Obama that began Monday. Under the new mission, U.S. forces are going after Islamic State militants wherever they are. Previously, the strikes were limited to protecting U.S. interests and personnel, assisting Iraqi refugees and securing critical infrastructure in Iraq. (AP)
Click the alert icon to follow topics:
SUBSCRIBERS JOIN THE CONVERSATION FASTER
Automatic approval of subscriber comments.

NOW: 40% OFF
ICYMI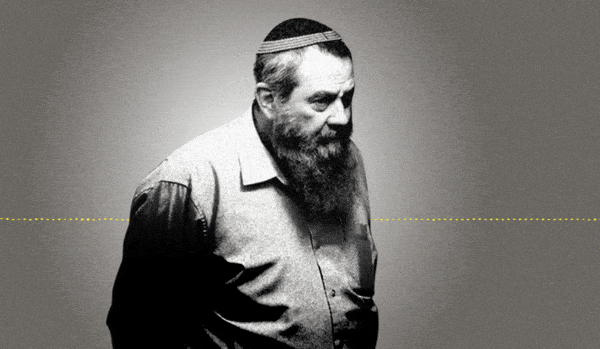 Jewish Law Above All: Recordings Reveal Far-right MK's Plan to Turn Israel Into Theocracy
Why I'm Turning My Back on My Jewish Identity
Down and Out: Why These New Immigrants Ended Up Leaving Israel
The Reality Behind 'The White Lotus' Sex Work Fantasy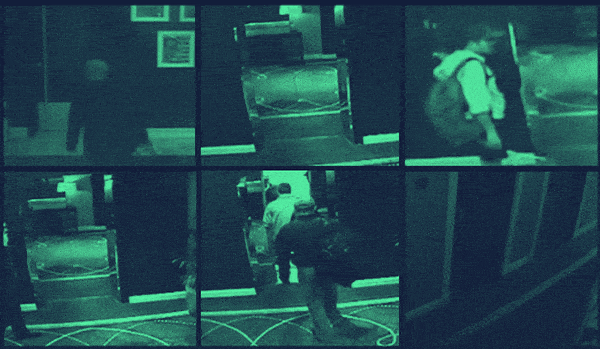 This 'Dystopian' Cyber Firm Could Have Saved Mossad Assassins From Exposure
Comeback Kid: How Netanyahu Took Back Power After 18 Months in Exile