Children From Mixed Marriages Look for Answers in Complex Israeli Reality
When Israeli parents are of different religions, their offspring can spend a lifetime trying to grapple with questions of identity.
Nour Aghbariya, at her home in Umm al-Fahm.
Credit: Rami Shalosh
At the start of the last school year, 10-year-old Nour Aghbariya stood in front of her class in Umm al-Fahm and declared, "I'm half-Jewish, half-Arab, and I'm not ashamed of it." Nour is the daughter of Hagar, a Jewish woman who grew up on Kibbutz Yagur in northern Israel, and Ala, a Muslim man from Umm al-Fahm. "She wanted to take preventive action," says her father, "so she came right out and said it." In the course of a month devoted to learning about differences, Nour told her classmates how she was different. "The children were shocked," she recalls. "They asked me why I was telling them this, and what I meant by saying that my mother is Jewish."
Children in thousands of families across Israel have to contend with similar and even more complex questions, in cases where two parents are of different religions. In the wake of the commotion around the mixed wedding earlier this month of Mahmoud Mansour and Morel Malka, with the latter converting to Islam from Judaism, Haaretz talked to several such families, trying to gauge the complexities of their children's identities within Israel's reality. The interviews revealed that the forging of an identity is a prolonged process of searching, with questions of belonging often plaguing them for life.
"It starts early," says Fanya Intayeb, from the northern Arab town of Tira and mother to 5-year-old Anwar. She grew up Jewish and converted to Islam when she married her Muslim husband, Misbah Mohammed. Their son speaks Hebrew, Arabic and Russian, but is being raised as a Muslim.
"He has already taken sides, as one has to at his age, where everything is divided into good or evil," says Fanya. "He lives in Tira where they talk about Jews constantly, often not favorably. However, he has Jewish uncles and a grandmother whom he visits every week, so he doesn't understand. He knows I used to be Jewish, but he doesn't like that, since Jews are perceived as 'bad.' That bothers me, and I constantly try to straighten things out."
When they visit his father's family in the West Bank, Anwar sees Israeli soldiers at checkpoints. Once he saw them aiming their weapons at someone who didn't produce any ID and Anwar got scared. Fanya told him that their job was to keep guard, but she adds, "I have to keep repeating this so he won't think that Jews are bad."
After she heard that the children of Jewish friends who had married Muslim men had been subject to racism, Fanya decided to go to Australia with her family. "We want quiet, not racism," she explains. "I made my choices and I'm comfortable with them, but the children don't have to pay the price."
Unlike Anwar, Nour has lived in Arab and Jewish communities. "I felt at home everywhere," she says. She was born in Yagur, where her family encountered some difficulties related to her mother. They moved to Umm al-Fahm and then to Katzir. They returned to Umm al-Fahm for financial reasons, but Ala isn't sure this is the final move. "I'd like to send Nour away for junior high school," he says. "She likes freedom and I don't want the mentality that prevails here to restrict her. I think she will be able to better fulfill her potential in a Jewish environment, one in which there are more opportunities."
Nour would prefer to live on a kibbutz. "Not because of religion or language," she says, "but because of the space and quiet." Like other girls her age, she wants room to ride her bike. "Girls don't do that here," says her father. "It's because of the roads," explains Nour, but Ala adds that it's also because of the social reality. Nour has started to dress more modestly for school, and wonders at what age she will start covering her head. Her father would prefer that she never does.
Nour speaks Hebrew with her mother and Arabic with her father; her parents converse in Hebrew. Nour asks her mother not to talk to her in Hebrew in public. "I don't want to attract attention," Nour says, embarrassed.
Her classmates often gossip about her, thinking that she can't adapt to Islam because of her mother, but she says she is more familiar with Islam than Judaism. "I sometimes feel strange – I'd prefer to leave my parents the way they are, but it's easier for friends when parents have the same religion."
They observe the holidays of both religions except Yom Kippur, Holocaust Remembrance Day and Independence Day. Nour doesn't want to serve in the army, but would rather contribute someplace and "not do any harm."
"I'm sure she's conflicted," admits Ala, "but she has coping mechanisms." He says that the Arab-Jewish conflict is not determining her personality. "She copes by saying that she has two cultures, and each one is glorious."
Like Nour, 19-year-old Maya Akkad from Tel Aviv grew up believing she had benefitted from both worlds. Daughter to a Jewish writer and a Muslim biologist, her relations with both families were good, and her family celebrated the holidays of both religions. "I went to summer camp in the Arab village of Jatt and felt I could celebrate it all, living an interesting life." She attended a democratic school during the second intifada, but became embarrassed of her identity when terror attacks occurred. Later, in high school, politics became her main concern.
"I started learning history to try and understand and formulate an opinion, seeing how complex things were. Jewish education points us in one direction. I started questioning things, and how everything is somehow tied into the Holocaust."
While her friends prepared for the army, she knew she wouldn't enlist, volunteering instead for work in a Jewish-Arab youth movement. She still doesn't feel she belongs clearly to any side. She felt out of place at youth meetings she attended with either Jews or Arabs. She is about to start studying at Bezalel – Academy of Arts and Design, but is worried about living in Jerusalem, with all its tensions.
Advocate Irit Rosenblum, who helps mixed couples deal with their legal status, says that these children live in great ambivalence. "They decide who they identify with when they grow up, and this sometimes leads to a break with one parent."
"They live in the shadow of the bigger conflict, and often decide during adolescence. Some live happy lives, content with both cultures. It's a burden for parents having to deal with the cultural diversity and with societal attitudes. Generally, these children are more open to dialogue and cultural receptivity, and they can more easily cross cultural divides."
Click the alert icon to follow topics:
ICYMI
The Artist Who Survived Auschwitz Thought Israel Was 'Worse Than the Concentration Camp'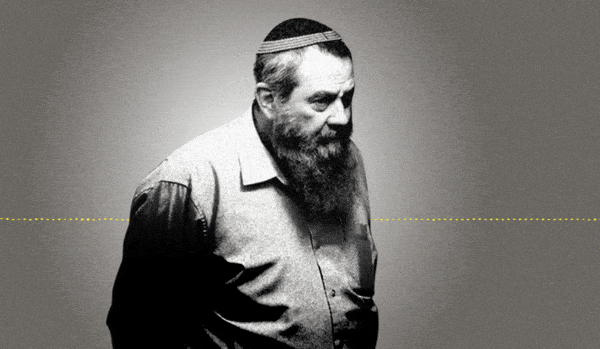 Jewish Law Above All: Recordings Reveal Far-right MK's Plan to Turn Israel Into Theocracy
Why I'm Turning My Back on My Jewish Identity
Down and Out: Why These New Immigrants Ended Up Leaving Israel
The Reality Behind 'The White Lotus' Sex Work Fantasy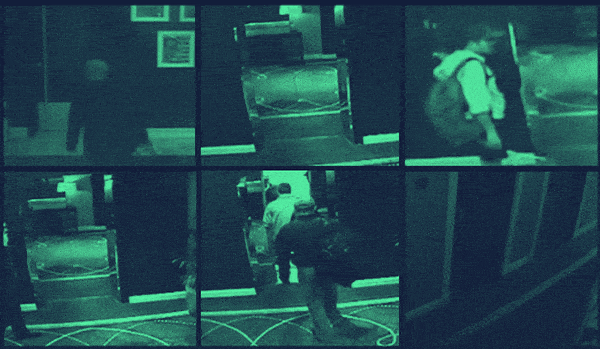 This 'Dystopian' Cyber Firm Could Have Saved Mossad Assassins From Exposure