Israeli PTSD Victims Refuse to Run Away
Every Tuesday a running group meets in Tel Aviv's Yarkon Park, comprising 20-30 former soldiers. The group's leader, Rami Yulzari, explains how running was an important step in him combating post-traumatic stress disorder.
Rami Yulzari (second from left) with members of the Running with Rami group.
Credit: Yael Shaleach
It began at the turn into Kibbutz Ein Gev, on the eastern shore of Lake Kinneret. His pulse was racing. His heart was thumping. Sweat was dripping into his eyes. And suddenly – snap – he was back in Lebanon. He knew, logically, that the Kinneret was in front of him and it was 2012, but he couldn't register it. He saw, clearly, the crowds cheering him and the other marathon runners alongside – but it was as if the sound was turned off.
"I smelled burning, and heard screams for help," says Rami Yulzari, 51, describing the moment. "I was in two places at once – running a race, and stuck in a war. I couldn't breathe."
Hundreds of thousands of people worldwide suffer from post-traumatic stress disorder (PTSD), a psychiatric malady triggered in some people after a traumatic experience – be it sexual assault, war or any other intense trauma. Those who suffer from PTSD often remain in a state of pain and anxiety long after they seemingly overcome the initial traumatic experience and return to "normal" daily life.
Israel, a country that has known war and terror intimately since its birth in 1948, has certainly not spared its citizens the scourge. According to NATAL – the Israel Trauma Center for Victims of Terror and War – over 750,000 people in this country of eight million are suffering from some form of PTSD. Among them, according to the nonprofit, are over 70 percent of the children in southern Israel – a region that has been under mortar and rocket attack, on and off, for years.
Yulzari, a married father of three from Nes Tziona who runs a small market-research agency, is one of those suffering from PTSD. His way of helping himself and others combat the disorder is original: It involves putting one sneakered foot in front of the next.
When Yulzari was released from his three-year mandatory military service in 1985, having served in Lebanon, nothing seemed amiss. He had been lightly wounded in a battle during his first year of service, and friends had been killed, he says, without going into detail, but he was "okay." The idea that he was suffering from PTSD never crossed his mind. Nor, for that matter, he says with a smile, did the idea that he would one day start a running team.
He lived on a kibbutz for a while and worked odd jobs, saved his money and took a long trip around Europe, India and Australia, as many post-army Israelis do. Back home, at the start of the 1990s Yulzari enrolled in the political science department at Tel Aviv University and soon met his wife, Mazi. He did mandatory reserve duty in the West Bank, put down a mortgage for a home, and started both his own company and a family.
His main problem those days, as he describes it, was his weight, which fluctuated drastically. "I had trouble eating, or would eat too much," he recalls. "I did no physical activity, weighed 135 kilos [298 pounds], and my cholesterol and blood pressure were both high." That was it, except, he adds, "I also felt a bit disconnected from things sometimes."
That sense of disconnect got worse when the Gulf War started in 1991 and scud missiles began raining down on Israel. Yulzari would lose track of time and get confused. He stopped returning friends' phone calls and shied away from social events. He was also having increasing trouble sleeping at night. Mazi encouraged him to get help. "I had no idea my problems had something to do with the army," he says. "But psychological assessments, then treatment, and finally hospitalizations made me see it all more clearly.
"Over the years you tell yourself, 'I wasn't hurt. It wasn't so bad. I didn't die. So what is this?' It was embarrassing," says Yulzari, who told almost no one about his PTSD diagnosis. "But the truth was it could be horrible. I was scared of dying like my friends. On the other hand, I felt guilty that I was alive."
It got better, then worse, and then better again. "Post-trauma rises and falls like the tides," says Yulzari. His worst period began in 2000, as the second intifada started. "I was getting panic attacks and nightmares, and was furious at everyone," he recalls. For three years Yulzari all but refused to leave his house. His business went bankrupt. His marriage suffered. "I could barely function as a husband or a father," he says now.
In time, though, and after becoming the first patient in Israel to undergo prolonged exposure therapy (PE) – during which a person repeatedly recalls the memory of a traumatic event while being recorded, and then goes through it, over and again, with a therapist, to process it – Yulzari's condition was brought under control.
Feeling better, he decided to turn his attention to his weight problem. And that was when, on a whim, about five years ago he joined a running group and began training for a marathon. Not only was it not easy to get back in shape, he admits, but the running itself – and the elevated pulse and fast breathing that came with it – often put his brain in "flight mode" and brought back the trauma all over again. Only this time he was ready for it and, far from being scared, he embraced it.
"The key thing that happened that day in Tiberias during my first marathon was that I kept running. There seemed 'no way out but through,'" smiles Yulzari, who went on to finish the race five and a half hours later, and has competed in four more marathons since. "I could have viewed running as another threat, but instead I accepted the flashbacks and knew I could be in control, instead of letting them control me."
For years, studies have found that exercise improves the mood and is beneficial to those suffering from depression, anxiety and chronic pain. And while not enough specific research has been done on PTSD and running, small trial studies in the United States have indicated a positive correlation between the two, especially in the case of long-distance running, often considered a mental as much as a physical pursuit.
A 12-week pilot study by Jasper Smits and Mark Powers, former codirectors of the Anxiety Research and Treatment Program at Southern Methodist University in Dallas, which was chronicled in a March 2014 Runners World article, found that one correlation concerns a protein called brain-derived neurotrophic factor, or BDNF, which is boosted during running. That protein, which helps the brain adapt to stressors and repair itself, is known to be low in most people with depression and anxiety – and particularly low in those with PTSD.
"There is no equal to physical activity when it comes to connecting the body and soul," says Danny Eger, a clinical psychologist at NATAL. "Those who suffer from post-trauma run both to improve their general health and to come back to life."
Whatever the reason, Yulzari knew that running was definitely helping him – and he wanted to spread that message. He turned to NATAL, which, along with its hotline and counseling services, also sponsors various activities for those suffering from PTSD. The outcome, founded exactly a year ago, was Running with Rami.
Today, the group – which meets every Tuesday in Tel Aviv's Yarkon Park – has anywhere from 20 to 30 members of all ages and a professional coach. Almost all the runners are former combat soldiers suffering from PTSD, with a few others – a brother, perhaps, or a spouse of one of the runners – also welcome. One of NATAL's mental health professionals runs with the team, as do several volunteers.
"We look like a regular running group, but we are not," explains Yulzari. "A lot of us are on medication. Some have breakdowns and end up hospitalized, and others, less dramatically, just drop out."
This summer, despite the launch of more than 4,500 rockets and mortar shells from Gaza, and the frequent sirens calling on everyone to take cover – which interrupted the Tuesday running practices more than once – Running with Rami continued training as usual. In fact, says Yulzari, no one dropped out in the last month and quite a few new members even asked to join.
With NATAL working overtime – the organization received over 5,000 new calls to its hotline in recent weeks – and with the conflict dragging on, the running team has actually been something of a salvation for some PTSD sufferers, says Yulzari.
One of the challenges of the disorder, he says, is that "you are always trying to avoid things." Running as part of a group is a way to heal, especially in difficult times, he believes. "Many of us have trouble being conscientious or connected. We avoid places with lots of people, or noise. But here we have a group that is about getting connected to something and taking on a challenge. It's about running together toward something, instead of running away."
Click the alert icon to follow topics:
ICYMI
Ken Burns' Brilliant 'The U.S. and the Holocaust' Has Only One Problem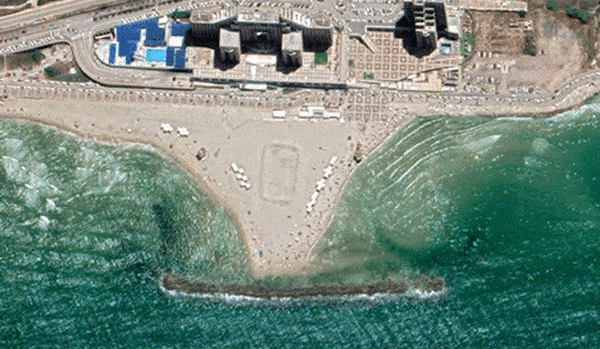 Facing Rapid Rise in Sea Levels, Israel Could Lose Large Parts of Its Coastline by 2050
As Israel Reins in Its Cyberarms Industry, an Ex-intel Officer Is Building a New Empire
How the Queen's Death Changes British Jewry's Most Distinctive Prayer
Chile Community Leaders 'Horrified' by Treatment of Israeli Envoy
Over 120 Countries, but Never Israel: Queen Elizabeth II's Unofficial Boycott