Middle East Updates Top Saudi Cleric Slams Islamic State: They're Islam's No. 1 Enemy
Iraqi forces fail to retake Tikrit; More than 6,000 fighters joined Islamic State in Syria last month; 700 Taliban fighters clashing with Afghan security forces outside of Kabul.
Iraqi volunteers from the Yazidi sect train at a Kurdish camp in Syria.
Credit: Reuters
Haaretz's latest analysis on the Middle East: Kurds chalk up 1st victory against Islamic State (Zvi Bar'el)
See Monday's Middle East Updates
7:46 P.M. Saudi Arabia's top cleric said Tuesday that extremism and the ideologies of groups like the Islamic State and al-Qaida are Islam's no. 1 enemy and that Muslims have been their first victims.
Grand Mufti Sheik Abdul-Aziz Al-Sheik also said in his public statement that terrorism has no place in Islam, and that the danger of extremists lies in their use of Islamic slogans to justify their actions that divide people.
"These foreign groups do not belong to Islam and Muslims adhering to it," he said, adding that unity around the word and rank of Saudi Arabia's king and crown prince is necessary to avoid the type of chaos seen elsewhere in the region.
King Abdullah has been pressing clerics to publicly condemn Islamic extremist groups since the government made it illegal for citizens to fight in conflicts abroad. Clerics who do not condemn terrorism in traditional Friday sermons could face penalties, such as having their licenses to preach revoked.
7:42 P.M. A prominent activist in Egypt began a hunger strike to protest his imprisonment after being convicted on charges of violating the country's widely criticized protest law, according to a statement Tuesday from his family.
Alaa Abdel-Fattah was a major force in the 2011 revolt that toppled longtime autocrat Hosni Mubarak.
An outspoken blogger, Abdel-Fattah has been in and out of prison in the three years since Mubarak's ouster. He campaigned against military trials for civilians during the 17 months that generals held power following Mubarak's resignation. Abdel-Fattah opposed Islamist President Mohammed Morsi as well, but strongly disapproved of the military's return to politics in the wake of Morsi's ouster.
His sister is detained over similar charges.
In a statement Tuesday, the activist was quoted as saying: "I will no longer play the role they have written for me." It said that he started his hunger strike on Monday night. The family said it held authorities responsible for Abdel-Fattah's safety. (Reuters)
6:11 P.M. Police say an accidental shooting at the U.S. Embassy in Jordan has wounded two Jordanian guards.
Police spokesman Amer al-Sartawi said the shooting Tuesday in Amman saw one guard wounded in the hand and the other wounded in the leg. He described the shooting as an accident, but did not elaborate.
A man who identified himself as a U.S. Marine answered a call to the embassy Tuesday night and declined to comment, transferring the call to a mobile phone that was switched off.
5:00 PM Lebanese Hezbollah fighters have killed a senior member of the Islamic State group who was known to be one of their top explosives experts in an operation inside Syria, activists said Tuesday.
The Syrian Observatory for Human Rights said the man known as Abu Abdullah al-Iraqi was killed by a bomb planted in his car in Syria's rugged Qalamoun region along the border with Lebanon. Three other Islamic State militants died in an ensuing clash with Hezbollah fighters, according to the group.
Hezbollah's Al-Manar TV reported al-Iraqi's death but said he was killed in a "qualitative" operation carried out by the Syrian army in Qalamoun. It said he was in charge of rigging cars with explosives and preparing suicide bombers which he sent to Lebanon to carry out attacks. (AP)
3:28 P.M. Iraqi forces halted an advance designed to retake Tikrit after facing fierce resistance from Islamic State militants, officers in the operations room told Reuters.
Iraqi forces came under heavy machinegun and mortar fire south of Tikrit, while to the west landmines and snipers undermined efforts to get closer to a town they have tried to retake several times, said the officers.
Resident of central Tikrit said by telephone Islamic State fighters were firmly in control of their positions and were running patrols along main streets. (Reuters)
2:50 P.M. Saudi Arabia's Grand Mufti Sheikh Abdulaziz Al al-Sheikh, the highest religious authority in the country, said on Tuesday the militant groups Islamic State and al Qaida were "enemy number one of Islam" and not in any way part of the faith.
Although the mufti and other senior Saudi clerics have condemned Islamic State, al Qaida and other groups before, the timing of Al al-Sheikh's statement is significant given the gains by militants in Iraq.
"Extremist and militant ideas and terrorism which spread decay on Earth, destroying human civilisation, are not in any way part of Islam, but are enemy number one of Islam, and Muslims are their first victims," he said in a statement carried by the official Saudi Press Agency.
He later compared them to the Kharijite movement in early Islam, which assassinated the Prophet Mohammed's son-in-law Ali for making compromises to a rival Muslim faction, and has been seen as heretical by most subsequent Muslim sects. (Reuters)
2:31 P.M. Egypt on Tuesday urged U.S. authorities to exercise restraint in dealing with racially charged demonstrations in Ferguson, Missouri - echoing language Washington used to caution Egypt as it cracked down on Islamist protesters last year.
It is unusual for Egypt to criticize such a major donor, and it was not immediately clear why the government would have taken such a step. (Reuters) Read full article
1:30 P.M. More than 6,000 new fighters joined Islamic State in Syria last month in the militant group's fastest expansion to date, a body monitoring the war said on Tuesday.
Islamic State, previously estimated to number some 15,000, has seized control of large areas of Syria and Iraq.
Just over a thousand of the new recruits are foreign and the rest Syrian, Rami Abdelrahman, founder of the Syrian Observatory for Human Rights, told Reuters. The organization says it gathers data from all sides of the Syrian conflict. (Reuters)
1:16 P.M. Libyan militiamen fired rockets into an affluent district of Tripoli early on Tuesday, moving a battle with a rival armed faction closer to the centre of the capital after fighters on one side came under air attack.
Rebel factions who united to topple Muammar Gaddafi in 2011 have since turned their guns on each other, spreading anarchy in oil-producing Libya and raising fears it may become a failed state destabilising the wider North and West African region.
An air force controlled by renegade General Khalifa Haftar were responsible for strikes on Islamist-leaning militia in Tripoli on Monday, one of his commanders said, after weeks of fighting for the capital and its airport.
Hours later after nightfall, unidentified militiamen fired Grad rockets into the Hay Andalus and Gargaresh districts, among the most well-to-do in Tripoli, killing three people, residents said. A health ministry official had no casualty figures. (Reuters)
1:02 P.M. Some 700 Taliban fighters armed with heavy machine guns are battling Afghan security forces in Logar province, just outside the capital Kabul, Afghan officials said on Tuesday.
"There are some 700 of them and they are fighting Afghan forces for territorial control and they have also brought with them makeshift mobile (health) clinics," Niaz Mohammad Amiri, the provincial governor of Logar, told Reuters by telephone.
No longer pinned down by U.S. air cover, Taliban fighters are attacking Afghan military posts in large numbers with aim of taking and holding ground, a shift from the hit-and-run strikes to posses of gunmen, explosives and suicide attacks. (Reuters)
12:18 P.M. The United Nations refugee agency said on Tuesday it was launching a major aid operation to get supplies to more than half a million people displaced by fighting in northern Iraq.
A four-day airlift of tents and other goods will begin on Wednesday to Arbil, Iraq from Aqaba in Jordan, followed by road convoys from Turkey and Jordan and sea shipments from Dubai via Iran over the next 10 days, UNHCR spokesman Adrian Edwards said.
"This is a very, very significant aid push and certainly one of the largest I can recall in quite a while," Edwards told a news briefing in Geneva. "This is a major humanitarian crisis and disaster. It continues to affect many people." (Reuters)
11:34 A.M. Dozens more police officers were detained in Turkey on Tuesday as part of an investigation into alleged spying and the illegal wiretapping of Prime Minister Tayyip Erdogan and his inner circle, local media reported.
At least 20 police officers were detained in 13 provinces across the country, Turkey's state-run TRT channel reported.
Over the last month, around 50 police officers have been remanded in custody pending charges that they formed a criminal organization and bugged phones, part of what Erdogan describes as a "parallel state" which plotted against him. (Reuters)
11:16 A.M. Turkey's state news agency says Kurdish protesters have clashed with security forces over the removal of a statue of a Kurdish rebel fighter. One person was killed, the report said.
The state-run Anadolu Agency said the violence erupted Tuesday in the southeastern town of Lice, where the statue of Mahsum Korkmaz, a Kurdistan Workers' Party fighter, was in a cemetery. The group is considered a terrorist organization.
Kurdish protesters threw rocks and fireworks at troops who came to remove the statue after a court ordered it dismantled as "terrorist propaganda." Anadolu said security forces responded with tear gas.
The report said a 24 year-old man, injured by gunfire, later died in the hospital. The agency said the man died when some protesters opened fire on the security forces. (AP)
10:53 A.M. Iraqi forces launched an operation on Tuesday to drive Islamic State militants out of Tikrit, hometown of executed former dictator Saddam Hussein, officers in the operations room told Reuters.
They were advancing rapidly from the south but were slowed by landmines, roadside bombs and snipers in the west, said an army major and a police captain. (Reuters)
9:52 A.M. As twin protests in Islamabad entered a fifth day on Tuesday, Pakistan police said they had arrested some 150 supporters of protest leaders overnight in Punjab province in a crackdown ahead of widening demonstrations in the capital.
Opposition leader Imran Khan and firebrand cleric Tahir ul-Qadri have led tens of thousands of supporters from Punjab to Islamabad in a bid to bring down Prime Minister Nawaz Sharif, whom they accuse of rigging elections and corruption.
The protests have piled extra pressure on the 15-month-old civilian government already struggling to overcome high unemployment, daily power cuts and a Taliban insurgency.
The protests have raised questions over the political stability of Pakistan, a nuclear-armed nation of 180 million people with a history of coups.
Police in Punjab, Pakistan's wealthiest and most populous province, arrested 147 supporters of Khan and Qadri overnight to prevent them joining the protests in Islamabad, said Inspector Rana Hussain in the central town of Sargodha. (Reuters)
9:39 A.M. A Saudi Arabian court on Monday sentenced one man to death and 13 others to prison terms of up to 30 years for their part in a series of militant attacks against government and foreign targets last decade, state media reported.
The convicted men were part of a group of 50 being tried as a single militant cell and accused of murder and kidnapping, as well as bombing cars, government buildings and foreign residential compounds and plotting to assassinate government officials and attack embassies.
Prison terms for those convicted ranged from four years to 30 years. Sentencing of two others from the 50 was delayed to allow the court to hear more evidence, Saudi Press Agency reported late on Monday. The remaining 34 were acquitted. (Reuters)
8:46 A.M. Saudi Arabia has executed four men for possession of hashish, domestic media reported, taking to 17 the number of people put to death in the conservative Islamic kingdom in two weeks and prompting disquiet from international rights groups.
Saudi Arabia's Sharia Islamic legal code is not codified and gives extensive powers to individual judges to base verdicts and sentences on their own interpretation of Muslim law.
Activists say the system means similar punishments can result in very different sentences. Judges can also prevent defendants from having access to lawyers and can close their courtrooms to outside scrutiny.
Hadi bin Saleh Abdullah al-Mutlaq, Mufreh bin Jaber Zayed al-Yami, Ali bin Jaber Zayed al-Yami and Awadh bin Saleh Abdullah al-Mutlaq, who were executed on Monday, were from Najran on the kingdom's southern border with Yemen, official media reported. (Reuters)
3:55 A.M. The U.S. Federal Aviation Administration has barred all American airlines from flying over Syria, saying the ongoing armed conflict and volatile security environment poses a "serious potential threat" to civil aircraft.
"Due to the presence of anti-aircraft weapons among the extremist groups and ongoing fighting in various locations throughout Syria, there is a continuing significant potential threat to civil aviation operating in Syrian airspace," the agency said in a statement.
The FAA previously had issued a notice that advised all American carriers to avoid flying over Syria. The new rule requires carriers to contact the FAA before operating in the airspace. (Reuters)
1:11 A.M. U.S. president calls on Syria to now follow through on its promise to destroy remaining chemical weapons facilities.
U.S. President Barack Obama says the elimination of Syria's declared chemical weapons stockpile marks an important achievement in the effort to counter the spread of weapons of mass destruction. Obama says Syria now must follow through on its commitment to destroy its remaining declared chemical weapons production facilities.
In a written statement, Obama also says concerns about omissions and discrepancies in Syria's declaration to the organization that oversaw the destruction must be addressed.
The weapons were destroyed aboard the U.S. cargo vessel MV Cape Ray in international waters. (AP) Read the full article
12:18 A.M. President Barack Obama confirmed on Monday that Iraqi and Kurdish forces with U.S. help had recaptured Iraq's biggest dam from Islamist militants, and said the United States would continue to pursue a long-term strategy to fight the Islamist State.
Obama, speaking at a news conference at the White House, noted that the joint operations demonstrated that Iraqi and Kurdish forces were capable of working together. He also urged Iraqi politicians not to return to divisions that had hurt the country. (Reuters)
The U.S. administration says Obama will host a summit meeting of the UN Security Council next month to focus on the threat posed by foreign terrorist fighters.
The United States holds the Security Council presidency in September and the Obama administration says that the president is inviting leaders of the 14 other council nations to attend the summit during the week of September 22, when they gather for the annual ministerial meeting of the General Assembly.
The United States is hoping the Security Council will adopt a resolution addressing the phenomenon of foreign fighters. An estimated 12,000 foreign terrorist fighters have joined the conflicts in Iraq and Syria, a U.S. UN Mission official said. (AP)
Click the alert icon to follow topics:
SUBSCRIBERS JOIN THE CONVERSATION FASTER
Automatic approval of subscriber comments.

NOW: 40% OFF
ICYMI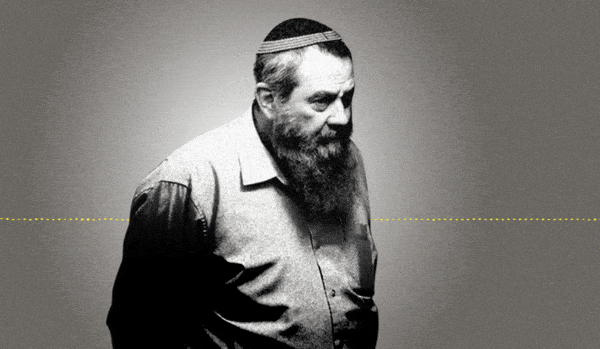 Jewish Law Above All: Recordings Reveal Far-right MK's Plan to Turn Israel Into Theocracy
Why I'm Turning My Back on My Jewish Identity
Down and Out: Why These New Immigrants Ended Up Leaving Israel
The Reality Behind 'The White Lotus' Sex Work Fantasy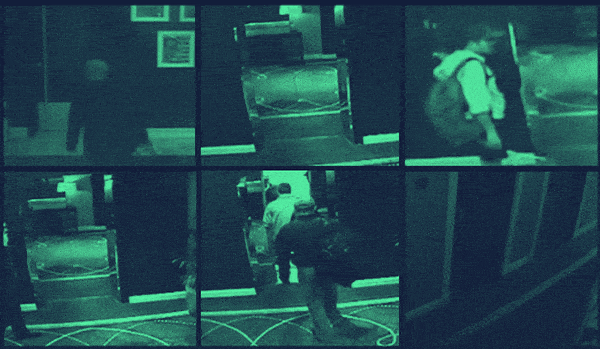 This 'Dystopian' Cyber Firm Could Have Saved Mossad Assassins From Exposure
Comeback Kid: How Netanyahu Took Back Power After 18 Months in Exile