LIVE UPDATES: Operation Protective Edge, Day 43
Rocket hits Jerusalem region; 2-year-old child, woman killed in Israeli air strike in Gaza; truce talks collapse; PM recalls envoys from Cairo; IDF strikes 25 Gaza sites; U.S.: All parties must return to talks.
Light trails made by rockets fired from the Gaza Strip mark the night sky from the Israel-Gaza Border, August 19,2014.
Credit: AFP
Rockets were fired from Gaza on Tuesday afternoon, hours before the expiration of the temporary truce between Hamas and Israel. Following the rocket fire, Israeli army warplanes struck in the Gaza Strip.
Israeli government officials said the cease-fire talks between the Israeli and the Palestinian delegations in Cairo have collapsed. Prime Minister Netanyahu and Defense Minister Ya'alon recalled the Israeli envoys from Cairo.
SUBSCRIBE TO HAARETZ AND GET FULL COVERAGE
For Monday's live updates, click here
Live updates [Tuesday]:
11:59 P.M. Two rockets intercepted over the Sdot Negev and Merhavim regional councils. Two others hit open areas in Sdot Negev. (Shirley Seidler)
11:51 P.M. Three rockets intercepted over Hof Ashkelon Regional Council and another is intercepted over Bnei Shimon Regional Council. (Shirley Seidler)
11:45 P.M. Rocket sirens sound in Jerusalem and the surrounding area.
11:42 P.M. Hamas' military wing takes responsibility for the rocket fire on Israel and says it has launched a M75 missile as well, according the Palestinian Maan news agency.
11: 38 P.M. Medical officials in Gaza say the two people killed on Tuesday, a one-year-old baby and a woman, were hit when the IDF struck a house at the Sheikh Radwan neighborhood. Twenty-five people were wounded.
According to medical officials, most of the wounded were women and children who resided at the house.
According to witnesses, Tuesday evening's strikes were the most extensive since the first announcement of a cease-fire. "It took us back to those hard nights during the war," a Gaza resident told Haaretz. (Jack Khoury)
11:37 P.M. Over the course of the past hour, more than 15 rockets have been fire toward Israel, the IDF says. Four were evidently intercepted.
11:32 P.M. Two rockets intercepted over Be'er Sheva. Four mortar shells explode in Eshkol Regional Council. (Shirley Seidler)
11:30 P.M. Hamas says it has fired 50 rockets toward Israel, including one targeting Ben-Gurion Airport.
11:21 P.M. Rocket sirens heard in Ashkelon and Ashdod areas, Sha'ar Hanegev Regional Council, other areas in south.
11:17 P.M. Rocket sirens sound in the Be'er Sheva area. Iron Dome intercepts two rockets in Be'er Sheva area. (Shirly Seidler)
11:10 P.M. Tel Aviv reopens its shelters due to the renewed rocket fire on Israel. (Ilan Lior)
11:01 P.M. Two rockets explode in open areas in Shaar Hanegev Regional Council; no damage reported. (Shirley Seidler)
10:58 P.M. Rocket sirens sound in Beit Shemesh area, west of Jerusalem. (Haaretz)
10:51 P.M. Rocket sirens sound in Be'er Tuvia, Yoav and Shafir Regional Council in southern Israel.
Five rockets explode in open areas near Be'er Sheva. Earlier, rocket sirens were sounded in the southern city. (Shirly Seidler)
10:44 P.M. A rocket explodes in an open area in the greater Tel Aviv area. Earlier, rocket sirens sounded across central and southern Israel. (Haaretz)
10:36 P.M. Home Front Command issues new instructions according to which gatherings of over 300 people within seven kilometers of the Gaza Strip are forbidden, as are gatherings of over 500 people within 40 kilometers of the Strip. The instructions allow educational and cultural activities to take place only if they're within a safe distance from a bomb shelter. No new instructions were issued regarding the rest of Israel. (Gili Cohen)
10:29 P.M. Residents of Gaza border communities instructed by Home Front Command to remain in shelters until further notice. (Shirly Seidler)
10:21 P.M. A two-year-old Gaza girl and a woman were killed in an Israeli air strike, making them the first Palestinian deaths in the conflict since the breakdown of a truce earlier in the day, Palestinian health officials said. (Reuters)
10:20 P.M. The Palestinian Authority's security services knew nothing about the Hamas terror network in the West Bank, which Israel said it exposed on Monday, a senior Palestinian official said on Tuesday.
According to the official, the security services were surprised by the reports, according to which the Shin Bet security service interrogated dozens of Hamas operatives in the West Bank over the past three months. Israel suspects the operatives intended to set up a network of cells to commit attacks against Israel and to carry out a coup of the Palestinian Authority.
"If we had known about such steps, there is no doubt the PA's security services would have made the arrests, taken immediate steps and would not have waited for Israel," the official said, adding that Palestinian security services are currently collecting information and trying to assess the reliability of Israel's claims.
10:17 P.M. Meretz Chairwoman Zahava Gal-On said in a statement that "rocket fire at Israel while truce talks are ongoing is intolerable, but a responsible leadership does not let terror dictate its moves."
Gal-On accused Netanyahu of dragging Israel to an unnecessary war to appease leaders of the extreme right, and thereby "not only not defeating Hamas, but eventually boosting Hamas." (Jonathan Lis)
9:44 P.M. Rocket explodes near shopping area in the Hof Ashkelon Regional Council. No one was hurt, but some damage to property was caused. Police forces are at the scene. (Shirly Seidler)
9:37 P.M. A top Israeli official said that the collapse of the truce talks in Cairo followed two days of intensive negotiations. According to the official, the gaps between the sides remained significant, and the Egyptian efforts were only meant to delay the inevitable breakdown. The official said that yesterday noon it was clear to both sides that the cease-fire could not be extended, and that the talks' collapse and the resumption of hostilities is a matter of hours. (Barak Ravid)
9:21 P.M. Home Front Command orders bomb shelters opened in a distance of up to 40 kilometers from the Gaza Strip.
So far today, six rockets fired from Gaza exploded in open areas and two were intercepted over Netivot. The Israeli Air Force struck over 25 sites in the Gaza Strip. (Gili Cohen)
9:15 P.M. Rocket sirens sound in Hof Ashkelon Regional Council (Haaretz)
8:54 P.M. Deputy State Department Spokeswoman Marie Harf: "We are concerned about the developments in Gaza and condemn the rocket fire today and support Israel's right to defend itself. We call for immediate end to hostilities and rocket fire and we call on the parties to go back to talks on ceasefire." (Barak Ravid)
20:24 P.M. Following the Israeli airstrikes in the Gaza Strip, Palestinians are fleeing their homes in Khan Younis to the south of the Gaza Strip, Beit Hanoun to the north, and from the Shujaiyeh neighborhood of Gaza City. (Reuters)
A rocket fired at Israel explodes inside the Gaza Strip near the border fence. (Shirly Seidler)
8:12 P.M. Rocket sirens sound in Eshkol Regional Council (Haaretz)
8:06 P.M. Palestinian sources in Cairo say the Palestinian delegation will leave the Egyptian capital tomorrow, with no deal and no announcement of an extension of the cease-fire. Last ditch attempts by the Egyptians are currently being made to prevent an official announcement of the collapse of the talks, and leave the option of returning to the negotiation table open. (Jack Khoury)
8:01 P.M. Rocket explodes in open area near Ashdod. No sirens sounded. (Shirly Seidler)
8:00 P.M. Israeli Air Force warplanes strike over 20 targets in the Gaza Strip. (Gili Cohen)
7:39 P.M. Ashkelon has reverted to emergency alert level following the rocket fire at Israel. The market and beaches will be closed, and the municipality warned residents to avoid large gatherings. (Shirly Seidler)
6:40 P.M. Iron Dome intercepts two rockets over Netivot in southern Israel (Gili Cohen)
6:37 P.M. Rocket sirens sound in communities near the Gaza border. (Haaretz)
6:25 P.M. Rocket explodes in open area in Sdot Negev Regional Council. No alarm was sounded. (Shirly Seidler)
6:18 P.M. Two children were moderately wounded by an Israeli strike in the area of Rafah in the southern Gaza Strip, Palestinian sources reports. "Israel has violated the cease-fire in order to sabotage efforts at a truce," Hamas said, adding that the group has no knowledge of rocket fire at Israel. (Jack Khoury)
6:00 P.M. A poll conducted by the Israel Democracy Institute and Tel Aviv University found that 44 percent of Israeli Jews think all or most goals of Operation Protective Edge were achieved, and 48 percent believe some were achieved.
The poll, which was held before the collapse of the truce talks in Cairo was reported, also found that most of the Israeli Jewish public considers Egyptian President Sisi to be a fair mediator between Israel and Hamas. However, most of the Israeli Arab public do not trust Sisi to act as a fair mediator. (Haaretz)
5:38 P.M. Rocket siren in Eshkol Regional Council was a false alarm, police says. (Shirly Seidler)
5:30 P.M. Defense establishment sources say that "the Israeli delegation [to Cairo] has firmly stood its ground on Israel's security principles. Hamas' response was rocket fire." (Gili Cohen)
5:18 P.M. Rocket explodes in the Eshkol Regional Council near Gaza (Shirly Seidler)
Rocket landing site in Sdot Negev Regional Council (Photo: Rafi Babian)
4:38 P.M. Government officials say the negotiations with the Palestinian delegation over the truce in Cairo have collapsed, and that, following the rocket fire from Gaza, the prime minister and the defense minister instructed the Israeli delegation in Cairo to return to Israel. (Barak Ravid)
Sources in Gaza report that Israeli warplanes struck farming areas near Beit Lahiya in the northern Gaza Strip, in the Zeitoun neighborhood to the east, in the Almasder village east of the Alamaazi refugee camp in the central Strip, and in Khan Younis to the south. So far, no casualties were reported. Hamas termed the strikes as an "Israeli breach of the truce." (Jack Khoury)
4:29 P.M. Israeli army strikes in Gaza in response to rocket fire, the IDF Spokesperson's Unit says.
"Yet again, terrorists breach the ceasefire and renew fire at Israeli civilians from Hamas ruled Gaza Strip. This continued aggression will be addressed accordingly by the IDF; we will continue striking terror infrastructure, pursuing terrorists, and eliminating terror capabilities in the Gaza Strip, in order to restore security for the State of Israel." Lt. Col. Peter Lerner, IDF Spokesperson said. (Gili Cohen)
4:27 P.M. Economy Minister Naftali Bennett said after the rockets were fired that "when you want beat a terror organization, you defeat it. When you hold negotiations with a terror organization, you get more terror."
"Hamas thinks that firing rockets helps in securing achievement in negotiations, therefore it is firing at Israel even during a cease-fire. Rockets are not a mistake [for Hamas], they are a method," he added.
According to Bennett, "only a harsh response, the way a sovereign country responds to rockets fired into its territory, can stop the escalation. Sooner or later Israel will have to defeat Hamas, there's no way to avoid it." (Barak Ravid)
4:15 P.M. Hamas spokesman in Gaza Sami Abu Zuhri says that "Israel's foot-dragging proves it has no will to reach a truce deal," adding that "the Palestinian factions are ready for any scenario" (Jacky Khoury)
4:08 P.M. Shai Hajaj, head of the Merhavim Regional Council, said in response to the rocket fire that "time after time, the terror groups, led by Hamas, do not honor agreements. We will not accept [rocket] fire at our towns and the government must look after the security and safety of its citizens." Hajaj added that as the school year approaches, there isn't enough protection at the educational institutes. (Shirli Seidler)
4:06 P.M. The prime minister and the defense minister have instructed the IDF to resume attacking targets in the Gaza Strip, in response to the breaking of the temporary truce by Hamas, official sources said. (Barak Ravid)
3:48 P.M. Three rockets explode in open areas near Be'er Sheva in southern Israel. No rocket-alert sirens sounded. The Israeli army says rockets sirens were not sounded prior to the fire, since the rockets' trajectories led into open areas.
Echoes of explosions were also heard in communities near Gaza and in the town of Netivot, residents of the area reported. (Gili Cohen, Shirly Seidler)
2:11 P.M. Turkish shipbuilder Karadeniz Holding plans to send an electricity generating vessel to Gaza to provide urgently needed power in the enclave left reeling by an Israeli bombing campaign that began last month.
Karadeniz announced its intentions on Tuesday, shortly after Turkish Energy Minister Taner Yildiz said that a power ship - a floating power station - would be sent as soon as Gaza's port facilities had been upgraded.
"The Palestinians have contacted the Israelis concerning the dispatching of the platform and there has been no adverse reaction from the Israeli side," Yildiz said at a joint press conference in Ankara after a meeting with Palestinian Energy Minister Omar Kittaneh.
Karadeniz said in a statement to Reuters that it had received a request from the Palestinian authorities and that the ship would be sent within 120 days, once necessary approvals had been obtained.
The Istanbul-based company, the world's only manufacturer of self-propelled floating power stations, already produces electricity for Iraq and Lebanon, part of its fleet of seven power ships with a combined capacity of 1,200 megawatts. (Reuters)
1:30 P.M. A senior Hamas official and member of the Palestinian government told a Hamas website that Tuesday's negotiation extension is that last one.
"We will utilize every second and opportunity to make negotiations succeed, and a large part of the delegation members didn't want an extension today, but in the end we accepted the Egyptian request so they would not blame us of failure," Izzat Al-Rishq of Hamas told Al-Risala on Tuesday morning.
Al-Rishq accused Israel of purposely undermining the talks by making new demands that had not arisen at the start of negotiations. (Jack Khoury) Read the full article here
10:14 A.M. Palestinian delegate Qais Abdel-Kareem says discussions resumed on Tuesday morning on key issues, including Israel's blockade of Gaza, its demands for Hamas' disarmament and Palestinian demands for a Gaza port and airport.
Palestinian ambassador to Cairo, Jamal Shoback, says the Israelis have proposed arrangements that are about "not (fully) removing the blockade but easing it." (AP)
12:53 A.M. The head of the Palestinian negotiations team to Cairo, Azzam al-Ahmad, tekks the media that no progress has been made in the talks due to Israeli foot-dragging.
"Everything you've heard in the media about progress is not true. I hope we will use every minute tomorrow to reach a deal. Maybe we will reach an agreement and maybe not," he says. "So far we've only agreed to extend the cease-fire by one day." (Haaretz)
11:56 P.M. Palestinian sources told Al-Jazeera late Monday that the cease-fire agreement contained the following points: The opening of all border crossings in coordination with the Palestinian Authority and the transfer of building materials to the Gaza Strip under international supervision; extension of the fishing zone in Gaza from 6-9 nautical miles, and to 12 miles following future talks; deliberations on the creation of a Gaza port and the release of prisoners will be delayed for a month after the agreement is signed; rehabilitation of the Gaza Strip will be carried out under the authority of a unified Palestinian government. Aside from these points, a return to the status quo from prior to the recent fighting. (Jack Khoury)
11:32 P.M. A senior Israeli official has confirmed that the cease-fire would be extended by 24 hours at Egypt's request to enable the continuation of negotiations in Cairo. (Barak Ravid)
11:00 A.M. The Southern District Attorney's Office has indicted five residents of Gaza who were arrested during Operation Protective Edge for attempted murder, forbidden military training, contact with a foreign agent and more. (Shirly Seidler)
Click the alert icon to follow topics:
ICYMI
The Artist Who Survived Auschwitz Thought Israel Was 'Worse Than the Concentration Camp'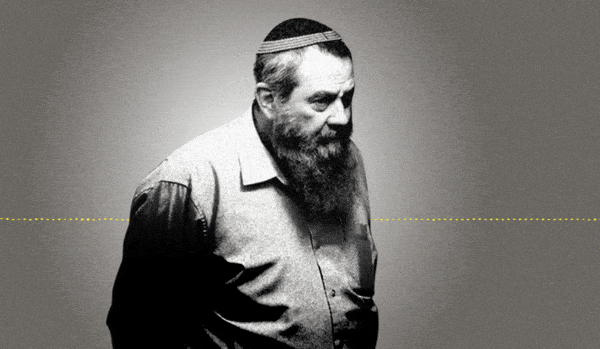 Jewish Law Above All: Recordings Reveal Far-right MK's Plan to Turn Israel Into Theocracy
Why I'm Turning My Back on My Jewish Identity
Down and Out: Why These New Immigrants Ended Up Leaving Israel
The Reality Behind 'The White Lotus' Sex Work Fantasy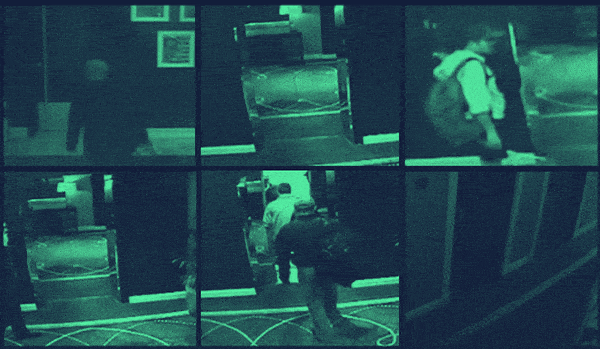 This 'Dystopian' Cyber Firm Could Have Saved Mossad Assassins From Exposure