LIVE UPDATES: Operation Protective Edge, Day 37
Sirens sound in Israel moments after Palestinians announce extension of truce by 5 days; Netanyahu updates Obama on effort to reach Gaza truce; Israel calls up reservists as temporary truce nears end.
Smoke trailing rockets fired from Gaza at Israel in July 2014.
Credit: Reuters
The 72-hour cease-fire agreed upon by Israel and Hamas ended midnight Wednesday. As the deadline neared, Prime Minister Benjamin Netanyahu held a telephone call with U.S. President Barack Obama to update him on the status of the Egypt-brokered negotiations for a long-term cease-fire deal.
Meanwhile, the Israel Defense Forces called up additional reserve soldiers Wednesday afternoon and reinforced troops along the border with the Gaza Strip.
The Israeli delegation, which had returned from Cairo overnight Tuesday, returned to the Egyptian capital Wednesday morning to continue negotiations. Egypt presented a cease-fire proposal to both parties shortly after midnight Tuesday night, which was aimed at ending the five-week long Gaza conflict, according to Palestinian officials.
The three-day cease-fire, currently in its final day, appeared to be stalled on Tuesday, after an Israeli official made clear that large gaps between the sides remain to be bridged. The announcement came after it emerged on Monday that Israel has agreed during the negotiations in Cairo to ease conditions in the Gaza Strip.
SUBSCRIBE TO HAARETZ AND GET FULL COVERAGE
For Tuesday's live updates, click here
Latest updates [Wednesday]:
11:58 P.M. Two rockets hit open areas in Sdot Negev Regional Council. (Shirley Seidler)
11:52 P.M. Sirens sound in Sdot Negev and Shaar Hanegev regional councils moments after Palestinians announce extension of truce. (Haaretz)
11:44 P.M. Azzam Al-Ahmad, the head of the Palestinian delegation in Cairo, told the press on his way out of the negotiating room that the two sides have agreed to extend the cease-fire by five days, not 72 hours as Egypt reported earlier.
Al-Ahmad says that there is agreement on most of the key issues, and that only "a few points here, a few points there" remain. He also said that at the moment the discussion is on the wording of the agreements. Al-Ahmad confirmed that a five-day extension of the truce was agreed upon and that the Palestinian delegation was returning to the West Bank to consult with President Mahmoud Abbas.
A Gaza port and airport are at the center of discussions, Al-Ahmad said, and "we will not allow Israel to ignore them." Regarding the Rafah crossing, he said that this is an Egyptian-Palestinian issue, and that he hopes Egypt will uphold its promises regarding the Palestinian unity deal, which stipulates it would open the crossing when a trusted Palestinian government is established. This government has already been established, and now the promise has to be fulfilled, he said.
Al-Ahmad highlighted that the delegation is one unit and not one a delegation of factions and that Abbas appointed its members personally. The Palestinian government will be responsible for carrying out the agreement as signed. Israel is the one who dealt with the cease-fire talks in Cairo as if there were no Palestinian reconciliation deal, and wants to keep seeing the division. Al-Ahmad also went to the effort of removing from Egypt the responsibility for the formulation of the proposals, and said that Egypt is a mediator, and all its efforts have been directed at bridging the gaps between the two sides. (Haaretz)
11:33 P.M. Egyptian officials say that Israel and the Palestinians have agreed to extend the cease-fire by three days. A senior Hamas official confirmed the announcement, saying that negotiations over a more permanent truce will continue over the next 72 hours. (Zvi Bar'el)
11:32 P.M. Rocket alert sounds in Eshkol, near Gaza border.
11:23 P.M. With 20 minutes to go until the end of the Israel-Hamas truce, Palestinian media is reporting various as yet unconfirmed outcomes of the negotiations in Cairo. According to one report on a Palestinian website, Hamas intends to agree to a permanent cease-fire in accordance with conditions including in the Egyptian proposal. This deal includes a guarantee of discussion of a port and airport within a month of the beginning of the cease-fire, among other things. Another report says Israel and the Palestinians agreed to extend the truce for a further 72 hours. There is no official confirmation of either report. (Zvi Bar'el)
10:30 P.M. Hamas claims it wasn't behind rocket fired from Gaza Wednesday night. (Zvi Bar'el)
9:48 P.M. Sirens sound in areas surrounding Gaza border: Hof Ashkelon, Shaar Hanegev, Shafir, Lakhish, and Yoav Regional Councils. Rocket lands in open area in Shaar Hanegev Regional Council. (Shirley Seidler, Haaretz)
9:40 P.M. GOC Central Command Major General Nitzan Alon said Wednesday: "These days we are between the military campaign of Operation Protective Edge and the diplomatic campaign. It is not clear what happens next, but one thing is clear: that the Israeli Defense Forces is vigilant and prepared to fight any enemy that will hurt Israeli citizens and threaten their safety. (Gili Cohen)
9:35 P.M. Three Gazans wounded by IDF strikes die in hospital, Palestinian news agency Ma'an reports (Haaretz)
8:00 P.M. Israeli delegation to Cairo talks is on its way back to Israel. (Barak Ravid)
7:59 P.M. A Western diplomat familiar with the negotiations between Israel and the Palestinians in Cairo told Haaretz that Egyptian attempts to reach an agreement between Israel and Hamas have not borne fruit, and that most of the efforts in the coming hours will focus on extending the 72-hour cease-fire that ends at midnight.
"I don't see how a written or spoken agreement can be reached on key issues between Israel and Hamas," the diplomat said. "The only chance left is to buy more time for negotiations."
He expressed great pessimism, however, regarding the chances for extending the truce, in light of the fact that Hamas is not interested in the extensions. There is a very high possibility that rocket fire from the Gaza Strip will renew tonight, the diplomat said. (Barak Ravid)
7:50 P.M. Egyptian sources tell Haaretz that despite progress in most of the issues under discussion, more time is needed for negotiators to deal with the final wording of some of the agreements, and to overcome a lack of agreement over other topics.
"The sides understand that the progress made so far is encouraging, and that there is no reason to return to the military conflict," an Egyptian source familiar with the talks said.
7:49 P.M. Palestinian report from Cairo: "The Israeli delegation has left the city, returning to Israel." Palestinian officials: "we cannot report on receiving the Egyptian document unless Israel does." Delegation leader Azzam al-Ahmad will make a statement later this evening, as will the head of Hamas' military wing, Mohammed Deif. (Jack Khoury)
7:02 P.M. Prime Minister Benjamin Netanyahu spoke over the phone Wednesday evening with U.S. President Barack Obama. During their conversation, the two leaders discussed Israeli efforts to reach an arrangement with the Palestinians for a long-term cease-fire agreement in the Gaza Strip. (Barak Ravid)
6:50 P.M. IDF Chief of Staff Lt. Gen. Benny Gantz, speaking at a senior command course completion ceremony, says, "Perhaps all is not over and done with. We will continue our defensive efforts, we will be ready for all possibilities at all times. Hamas began this round with the kidnapping of the teenagers and rocket fire on the south. It understands the magnitude of its mistake, and is feeling the effects. We will remain steadfast in our position against Hamas during the days to come, too." (Gili Cohen)
6:06 P.M. Prime Minister Benjamin Netanyahu attacked the United Nation's committee of inquiry into Operation Protective Edge in Gaza on Wednesday, at the end of his meeting with New York State Governor Andrew Cuomo, who is in Israel for an official visit.
"The UN Human Rights Council gives legitimacy to murderous terror organizations like Hamas and the Islamic State. Instead of checking Hamas' attacks on Israeli civilians and the use it makes of Gaza's residents as human shields, instead of checking the massacre carried out by (President) Assad in Syria, or the massacre of Kurds by Islamic State members, the UN has decided to come and check Israel – the only democracy in the Middle East, a democracy that is acting in a legitimate manner to protect its citizens from murderous terror," he said.
"The committee's report has already been written, the head of the committee has already decided that Hamas is not a terror organization and so there is nothing for them to investigate there. First, they should visit Damascus, Baghdad, Tripoli, they should go to see the Islamic State, they should go to see the Syrian army, they should go and see Hamas. There, not here, they will find war crimes." (Barak Ravid)
5:20 P.M. The Israel Defense Forces calls up additional reserve soldiers and reinforces troops along the border with the Gaza Strip (Gili Cohen)
4:30 P.M. UN World Health Organization senior representative said Tuesday that Gaza hospitals and health facilities in desperate need of support from international donor community.
"The level of damage to the health system in Gaza is considerable and requires urgent support from partners and donors," said Regional Director for Eastern Mediterranean, Ala Alwan after visiting Gaza and Ramallah, according to a press release. Two weeks ago, UN officials said that Operation Protective edge left medical facilities in the Strip "on the verge of collapse."(Haaretz)
2:47 P.M. Three bomb disposal experts among six killed in Gaza on Wednesday after unexploded munitions blow up.
Gaza's police force said it was mourning the deaths of its three men: the head of the local bomb squad, his deputy and another officer, killed when an Israeli shell detonated.
Italy's foreign minister, Federica Mogherini, offered the government's condolences to the family of journalist Simone Camilli and said his death underlined the urgency of finding a lasting solution to conflict in the Middle East.
"Once again, a journalist pays the price for a war that has gone on for too long, and for the second time in a few months we weep for the death of someone who was courageously working as a reporter," Mogherini said in a statement. (Reuters)
2:35 P.M. The two journalists killed Wednesday, Simone Camilli, an Italian national, and a Palestinian translator working for the AP, Ali Shehda Abu Afash, were both affiliated with the Associated Press. (DPA)
2:10 P.M. A Palestinian journalist was among the six killed early Wednesday after an unexploded Israeli ordnance detonated in northern Gaza. (DPA)
1:09 P.M. An Italian journalist was among the six killed when an unexploded Israeli missile went off in the northern Gaza Strip, Health Ministry spokesman Ashraf al-Qedra says. (DPA)
12:45 P.M. State comptroller announces he will conduct an inquiry into decisions made by Israel on the military and political level during Operation Protective Edge.
In a press release, the comptroller said that "in light of claims that Israel allegedly violated the rules of international law and is not checking IDF actions as required by international law, State Comptroller Judge (Ret.) Yosef Shapira has decided to launch an inquiry into the decision-making processes on the military and political level during Operation Protective Edge, and the inspection and investigation mechanisms of the IDF and the government." (Revital Hovel)
12:06 P.M. AFP reports journalist among five killed trying to dismantle Israeli ordnance in Gaza (Haaretz)
11:39 A.M. Hamas says at least five people were killed when an unexploded Israeli ordnance detonated. (Haaretz)
11:25 A.M. A Turkish C-130 Hercules plane landed at Ben-Gurion International Airport on Wednesday to pick up some 30 Palestinians who were wounded in Gaza. As part of an Israeli humanitarian gesture, the wounded were transferred through Erez Crossing into Israel. (Zohar Blumenkrantz)
11:00 A.M. The Israeli delegation returned to Cairo to continue cease-fire negotiations. (Barak Ravid)
10:58 A.M. Israel Navy fires warning shots at a motorized fishing boat off the southern coast of Gaza. No injuries. (Gili Cohen)
10:07 A.M. Foreign Minister Avigdor Lieberman said on Wednesday that Israel must defeat Hamas even at the cost of another conflagration. "Israel cannot afford a war of attrition," Lieberman said in a meeting with district heads in Bat Hadar. "If the current cease-fire is heading towards collapse, "he added, Israel must "take the initiative, even if it means a significant escalation. Finish the story in the shortest time possible."
Lieberman also said Israel should not end the Gaza operation until the bodies of fallen soldiers. "If the terrorists from the other sides don't get it, don't understand it, they have to understand they will get in return the bodies of Mohammed Deif, [Ismail] Haniyeh and all of the Hamas leadership in the Gaza Strip… My colleagues and I will not accept any resolution, any framework, without the return of the soldiers' bodies." (Ilan Lior)
Lieberman said Israel should not cooperate with the UN probe into the Gaza war.
1:36 A.M. Egypt presented a proposed cease-fire to Israel and Hamas aimed at ending the month-long war, Palestinian officials said early Wednesday after negotiators huddled for a second day of Egyptian-mediated talks meant to resolve the crisis and bring relief to the embattled Gaza Strip.
Palestinian officials told The Associated Press early Wednesday morning that Egypt's proposal calls for easing parts of the Israeli blockade of Gaza, bringing some relief to the territory. But it leaves the key areas of disagreement, including the Islamic militant group Hamas' demand for a full lifting of the blockade and Israeli calls for Hamas to disarm, to later negotiations.
One of the Palestinian officials who spoke to AP said that according to the Egyptian proposal the blockade would be gradually eased.
He said it would stipulate that Israel would end airstrikes on militants, and a 500-meter (547-yard) buffer zone next to the Gaza and Israel frontier would be reduced over time, he said.
The Israeli and Palestinian negotiating teams retired after 10 hours of discussions and will resume the talks later Wednesday, about 12 hours before the current cease-fire is set to expire at midnight, the officials said.
It was not immediately clear if either side would accept the deal. (AP)
11:51 P.M. Disagreements over the opening of the border crossings between Israel and Gaza, including how the crossings will be supervised and what kind of merchandise will be allowed into Gaza, are among the key issues delaying the signing of a cease-fire agreement in the Gaza Strip. A Palestinian source told Haaretz that Hamas is insisting on a complete end to the blockade of Gaza rather than a mere easing of it, which he termed "a more comfortable occupation."
The Egyptian mediators are trying to find a formula that will satisfy both Israel and Hamas. "The debate is mainly over the wording, not over the fundamental positions," the source said. Hamas has agreed to allow representatives of the Palestinian Authority to be stationed on the Gaza side of the border crossings, but it rejects any limitations on the entry of construction materials like cement and steel, which are needed to repair the damage caused by the war. Israel, however, is concerned that Hamas would use such materials to rebuild its network of attack tunnels rather than for civilian purposes. (Zvi Bar'el) Read the full article
11:07 P.M. Israel's embassy in the U.K. published a statement in response to the U.K.'s threat to suspend arms export licenses to Israel: "Israel notes the U.K.'s decision to leave in place current criteria for arms export licenses. We share the U.K.'s hope that the current ceasefire will continue and lead to a long term solution. At the same time, should Hamas violate the current ceasefire, as it has previous ceasefires, Israel maintains the right to defend itself, a right which has been recognized and supported by the U.K. leadership. Israel regrets calls to cancel or freeze export licenses, or to condition them on a non-recurrence of hostilities. Political decisions of this nature do not reflect Hamas' responsibility as a serial violator of past cease-fires, and are unlikely to contribute to the goal of negotiating a sustainable solution to the current conflict." (Barak Ravid)
SUBSCRIBERS JOIN THE CONVERSATION FASTER
Automatic approval of subscriber comments.

NOW: 40% OFF
ICYMI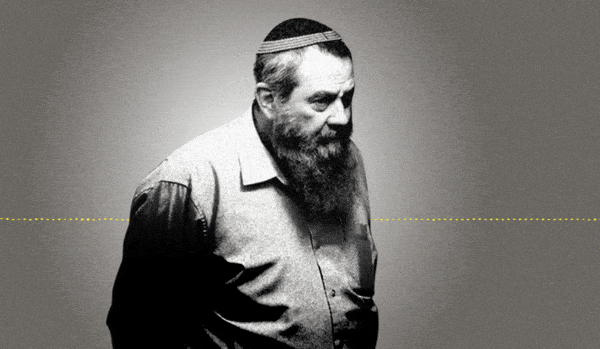 Jewish Law Above All: Recordings Reveal Far-right MK's Plan to Turn Israel Into Theocracy
Why I'm Turning My Back on My Jewish Identity
Down and Out: Why These New Immigrants Ended Up Leaving Israel
The Reality Behind 'The White Lotus' Sex Work Fantasy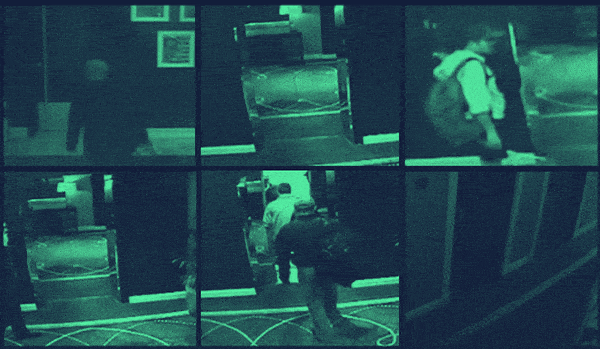 This 'Dystopian' Cyber Firm Could Have Saved Mossad Assassins From Exposure
Comeback Kid: How Netanyahu Took Back Power After 18 Months in Exile