Falling in Love With America, and Catching Its Diseases
Israel risks losing its progress against the debilitating socio-economic ills it caught in the process of adoringly aping everything American.
Israel admires America ungrudgingly and apes it accordingly. To bad about catching its ills too.
Credit: Dreamstime.com
Israel's love affair with America, just like any other love affair, has its unhealthy aspects too. We admire Americans for their success, the bigness with which they do everything from shopping malls and cars to the way they fight wars. We like their directness, and the entrepreneurial spirit that conquered the West and built the Internet.
When it comes to the United States and everything it represents, there's no grudging element in its respect like many Europeans feel. In Israel, America stands for the best.
But in following the American lead, we've also adopted two of America's biggest social ills - high rates of poverty and inequality.
How bad the problem is, whether it is getting worse and what its impact is on the wider economy and society, have been the subject of wrenching debates, with Thomas Pikkety's book "Capital in the 21st Century" serving as the latest flashpoint. Pikkety, like others who warn that inequality comes at a high and growing cost, are dismissed by their opponents as ideologically driven critics of free enterprise, intent on chipping away at the miracle of capitalism.
But now comes along no less than Standard & Poor's, a paragon of Wall Street and business, making very similar claims.
In a report released last week, S&P argues that income inequality is responsible for the great financial blowout of 2008-09 and is now dampening U.S. economic growth. The S&P economists didn't engage in any new, much less groundbreaking research; rather their report is an assemblage of the work of others, including Pikkety.
What is important isn't so much what S&P says, but that S&P is the one saying it.
Losing motivation in the ranks
That inequality in the U.S. is growing is pretty much undeniable. The Organization for Economic Cooperation and Development, the International Monetary Fund and the U.S. Congressional Budget Office have all found that incomes of the wealthiest have been growing faster than of the rest since the 1970s, nearly everywhere in the developed world. The 2008-09 recession only exacerbated the trend, with the Congressional Budget Office saying after-tax income for the infamous 1% climbed more than 15% in 2009-10 alone while growing less than 1% for the rest.
Almost everyone agrees that some degree of inequality is inevitable and, for that matter, desirable. It's what makes people strive to build their own businesses and work extra hard for a promotion. But at some point the gaps lose their social utility and become a drag on the economy. S&P says that is what has happened in the U.S.
As a result, S&P has lowered its 10-year growth forecast to 2.5%, compared with 2.8% five years ago.
Big income imbalances between the rich and everyone else mean the less-well-off borrow while the wealthy, with more money than they know what to do with, save. The result in the U.S. was the great mortgage crisis as people took on huge and ultimately unpayable debt to buy a home. The rich have grown richer still as they put their savings into a booming stock market.
As their income and accumulated wealth grows, the richest are better able exploit their advantages – whether through public policy or access to the best schools and jobs – to ensure that they and their children stay on the top. That inevitably comes at a cost to social mobility, discouraging those further down the ladder from trying to better the situation.
Scuttling our own success in Israel
On the surface, Israel looks just like the United States. After taking into account the effect of taxes and transfer payments, Israel's Gini coefficient – the most widely used measure of inequality – sits tooth to jowl with the U.S. at the bottom of the OECD. Only Turkey, Chile and Mexico are less equal. Like America's, Israel's government is relatively stingy in offering financial support, such as child allowances and unemployment, to the poorest and its tax system in many ways favors the rich.
Unlike America, however, Israel has made some progress in reducing inequality and poverty since 2006. One reason is that we suffered neither a collapse of home prices, nor enjoyed a stock market boom as America did. Another is that the policies Netanyahu instituted as finance minster a decade ago, of cutting allowances and putting more people in the labor force, are still in place and are slowly working.
But we are doing at least two things that could easily reverse those modest gains and saddle us with slower growth in the decades to come.
The first is skyrocketing home prices. The causes of Israel's housing crisis are different than Americas (there is a real housing shortage) but the effects will be the same (saddling the middle class with huge and perhaps unpayable debt).
Sky-high home prices don't hurt people's incomes, but they have the same effect, by forcing them to borrow dangerously high sums to put a roof over their heads. Less money is available for what could be called personal investment, like education, and the risk grows of being financially wiped out by a rise in interest rates or a collapse in home prices.
Meanwhile, those with homes bought years ago benefit two ways: less of their income is being eaten up by mortgage repayments and the value of their property is growing.
Bak to skool
The bigger problem – and one where Israel and America share the same problem – is education. Indeed, S&P cites that as the biggest problem America faces.
The income dividend for those with a higher education has been growing, but strangely the proportion of Americans getting degrees is lower among the younger generations (ages 25-34) than among older people (55-64). Elsewhere in the OECD, younger people are far more educated in terms of school years than their parent and grandparents.
Israel also suffers that same unhappy imbalance, of the younger generation being on average less well educated than older one. That's partly because of a particularly well-educated wave of immigrants that arrived in the 1990s from the former Soviet Union, and partly because the proportion of Haredim and Israeli Arabs in the population is growing, and both groups have significantly lower educational achievements than the mainstream Jewish population. Also, Israel hasn't been investing in its higher education for years.
Given the seriousness of both issues, the government has been surprisingly passive. The housing problem is being addressed by gimmicks, most notably the "zero-value-added tax" plan, while schools continue to turn out students lacking critical math, science and reading skills and the universities are understaffed and underfunded.
It's no wonder. The economic malaise created by inequality acts slowly, almost undetectably. It's a rare politician willing to address a problem that is anything less than immediate and to risk making enemies with interest groups. We could use one.
Click the alert icon to follow topics:
ICYMI
Ken Burns' Brilliant 'The U.S. and the Holocaust' Has Only One Problem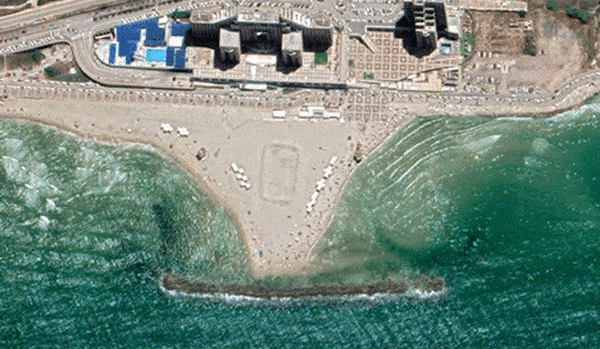 Facing Rapid Rise in Sea Levels, Israel Could Lose Large Parts of Its Coastline by 2050
As Israel Reins in Its Cyberarms Industry, an Ex-intel Officer Is Building a New Empire
How the Queen's Death Changes British Jewry's Most Distinctive Prayer
Chile Community Leaders 'Horrified' by Treatment of Israeli Envoy
Over 120 Countries, but Never Israel: Queen Elizabeth II's Unofficial Boycott