LIVE UPDATES: Operation Protective Edge, Day 30
Israeli official: Israel prepared to extend cease-fire under current conditions; Home Front Command cancels emergency guidelines as truce holds.
A Palestinian boy writes on a shrapnel riddled backboard at a heavily damaged Sobhi Abu Karsh school in Gaza City's al-Shejaea neighborhood on August 5, 2014.
Credit: AFP
Israel and the Palestinian factions in Gaza continued Wednesday to abide by the 72-hour cease-fire brokered by Egypt, which went into effect at 8 A.M on Tuesday. The Israel Defense Forces withdrew its remaining forces from Gaza after the cease-fire came into effect and said it has demolished all of Hamas' known tunnels, some of which have been used to breach Israel's border and carry out attacks.
An Israeli delegation is currently in Cairo to negotiate a more permanent agreement, with Egyptian mediation. A Palestinian delegation, including members of Hamas and Islamic Jihad, is in Cairo, as well. Officials in Gaza say more than 1,800 Palestinians were killed during the operation, most of them civilians. Sixty-four IDF soldiers and three Israeli civilians have been killed since fighting began on July 8.
SUBSCRIBE TO HAARETZ AND GET FULL COVERAGE
For Tuesday's live updates, click here
Live updates [Wednesday]:
11:11 P.M. Hamas officials Ismail Radwan and Moussa Abu Marzouk say no agreement has been reached on extending the cease-fire. A senior Hamas commander, meanwhile, said: "Unless the conditions of the resistance are met, the negotiating team will withdraw from Cairo and then it will be up to the resistance in the field." Hamas also says that it will consider resuming fire on Israel from Friday morning, since its demands are not being addressed. (Jack Khoury and Reuters) Read full article
10:17 P.M. U.S. envoy Frank Lowenstein was due in Cairo on Wednesday to try to help Egyptian-mediated talks between Israel and the Palestinians find a lasting end to their conflict over the Gaza Strip, the U.S. State Department said.
Lowenstein is the acting U.S. special envoy for Israeli-Palestinian negotiations.
"We, along with our partners, are working to find a way forward that brings an end to the violence and addresses the underlying causes of this crisis," State Department spokesman Edgar Vasquez said in announcing the trip. (Reuters)
9:47 P.M. Israel has conditionally agreed to extend a ceasefire that ended a month of fighting in Gaza beyond a Friday deadline, an Israeli official said on Wednesday, speaking on condition of anonymity.
The official did not say for how much longer Israel had agreed to extend the truce, only that: "Israel has expressed its readiness to extend the truce under its current terms," referring to the deal brokered by Egypt that took effect on Tuesday.
Hamas had no immediate comment.
An Israeli delegation is currently in Cairo to negotiate a more permanent agreement, with Egyptian mediation. A Palestinian delegation, including members of Hamas and Islamic Jihad, is in Cairo, as well.
8:09 P.M. Rocket alert that sounded across Gaza border region just after 8:00 P.M. were a false alarm, the second to be sounded today. (Haaretz)
7 P.M. Egyptian Foreign Minister Samah Shukri told reporters in Cairo on Wednesday that the "temporary cease-fire is holding and we hope it will be extended in order to give a real chance to the negotiations ongoing between the sides. We hope that the cease-fire will be extended as long as possible, and will turn into a permanent cease-fire."
"All issues pertaining to the needs of the citizens of the Gaza Strip must be dealt with: rehabilitation of the Strip, opening of crossings, lifting of the blockade by Israel, and guarantees that a dangerous military escalation of this kind will not happen again."
6:53 P.M. A joint military and governmental committee will be established to review whether to define the battles of the last 29 days as an operation or a war. (Gili Cohen)
6:45 P.M. Turkey is in talks with Israel and Egypt about establishing an air corridor to provide humanitarian aid to Gaza and evacuate potentially thousands of injured Palestinians for treatment in Turkey, Foreign Minister Ahmet Davutoglu said on Wednesday.
"Yesterday I spoke with [Palestinian] President Abbas and we want to get the injured people, thousands of them. They need urgent medical therapy, and we have already allocated places in our hospitals for them," Davutoglu told Reuters in an interview.
"We are talking with both Egypt and Israel to have an air bridge to send humanitarian assistance ... If permission is given, our air ambulances will be carrying these passengers." (Reuters)
6:40 P.M. Germany, France and Britain proposed reactivating a European Union mission to reopen the Rafah crossing on the Egypt-Gaza border to help stabilize the Palestinian enclave after a month-long war, a German diplomatic source said on Wednesday.
The source said German Foreign Minister Frank-Walter Steinmeier and counterparts in France and Britain favored restoring the crossing that is the main window to the world for isolated Gaza's 1.7 million Palestinians. (Reuters)
6:24 P.M. Disarmament of Hamas is the only way to achieve sustained quiet in Israel and in Gaza, Ron Prosor, Israel's Permanent Representative to the United Nations tells the General Assembly. "Hamas is committing a double war crime: Targeting Israeli civilians while hiding behind Palestinian civilians."
"Instead of moral clarity we see moral ambiguity" emerging from certain UN bodies, Prosor said, accusing the UN of caving to anti-Israel tendencies being pushed by some UN members. Comparing Hamas to Islamic State militants in Iraq, Prosor called on the UN to stand with Israel "in its fight against barbarism" before it is to late, before "terror lands on the doorsteps of your own nations." (Haaretz)
6:17 P.M. Speaking before the UN's General Assembly in a special session, UN Secretary-General Ban Ki-moon called for a swift investigation of the attacks on UN premises and other suspected breaches of international law.
"The massive deaths and destruction in Gaza have shocked and shamed the world", and demanded an end to "the senseless cycle of suffering" in the Israeli-Palestinian conflict, said Ban.
"UN shelters must be safe zones, not combat zones. Those who violate this sacred trust must be subject to accountability and justice," he said. "Mere suspicion of militant activity does not justify jeopardizing the lives and safety of many thousands of innocent civilians."
"We will build again, but this must be the last time to rebuild," the UN chief told the General Assembly. "This must stop now. We must go back to the negotiating table." Read full article
6:00 P.M. Back to routine: all emergency guidelines announced due to the Gaza fighting are hereby nulled, Home Front Command announces. Ban on large-scale public congregations within range of Gaza rockets revoked; in case of a siren or a loud blast, civilians are to seek nearby shelter. (Gili Cohen)
4:38 P.M. Delegation of foreign ministers from Arab states will visit Gaza Strip in coming days; Arab League to supply humanitarian aid. (Jack Khoury)
4:00 P.M. Hamas leaders are to blame for the "devastating" result of the fighting in the Gaza Strip because they operated in populated areas, Israeli army chief Benny Gantz said Wednesday.
"The result in Gaza is devastating, and the tragic blame lies with Hamas leaders, who operated in population centers," the Israel Defense Forces chief of staff said at a press conference on the Gaza border. Read full article (Gili Cohen)
3:57 P.M. The Israeli delegation has passed Israel's positions concerning cease-fire understandings to Egyptian mediators, who in turn have conveyed them to the Palestinian delegation, Egyptian media say. "We are optimistic, but there in so breakthrough yet," an Egyptian source says. (Jack Khoury)
3:55 P.M. The whereabouts of dozens of Gazans captured by Israel during Operation Protective Edge remain unknown, Palestinians say.
No Israeli, Palestinian or international human rights organization have knowledge of the situation or location of the captured Gazans, says Kadura Fares, head of the office for Palestinian prisoners' affairs. "If Israel calls itself a Democratic nation, it must release information on the prisoners. It seems that dozens of people have disappeared- or that the ground swallowed them." (Jack Khoury)
3:00 P.M. During course of Gaza op, over 260 rockets were launched from within close vicinity of schools, according to the IDF. (Gili Cohen)
2:36 P.M. IDF discharges some 30,000 reservists called up due to Gaza op. (Gili Cohen)
2:03 P.M. Rocket sirens sound in several towns near Gaza; later announced to be false alarms. (Shirley Seidler)
1:38 P.M. British Prime Minister David Cameron is coming under increased pressure over his government's policies on Gaza, after a cross-party parliamentary committee urged him to press Israel to lift restrictions on trade and travel in the territory.
The Commons International Development Committee says travel and trade curbs on Gaza's people are not "proportionate" and that some are contrary to Israel's obligations under international law.
The committee on Wednesday called on Britain to "encourage Israeli authorities to lift those restrictions which are not justified by security needs."
Cameron is under fire for his support of Israel. Disputes within his Conservative Party were laid bare Tuesday when a prominent member of Cameron's camp, Sayeeda Warsi, resigned as Foreign Office minister in protest of what she called Cameron's "morally indefensible" stance on Gaza. (AP) Read full article
1:00 P.M. Israel-Hamas negotiations in Cairo resume, BBC reports.
12:58 P.M. The three right-wing extremists who have been charged with kidnapping East Jerusalem teen Mohammed Abu Khdeir last month and burning him to death should be burned to death themselves, Abu Khdeir's father, Hussein Abu Khdeir, said at a remand hearing at the Jerusalem District Court on Wednesday.
Hussein Abu Khdeir also said the homes of his son's suspected killers should be demolished, just as Israel regularly razes the homes of Palestinian terrorists. (Jonathan Lis)
11:05 A.M. Economy Minister Naftali Bennett: Palestinian state would destroy Israel's economy (Ch. 10)
9:19 A.M. Cease-fire in place between Israel and Hamas since Tuesday 8:00 A.M. still holding.
8:39 A.M. U.S. Secretary of State John Kerry told the BBC: "No country can live with that condition and the United States stands squarely behind Israel's right to defend itself in those circumstances. Period."
"What we want to do is support the Palestinians and their desire to improve their lives and to be able to open crossings and get food in and reconstruct and have greater freedom," Kerry said.
"But that has to come with a greater responsibility towards Israel, which means giving up rockets, moving into a different plane," he said on the BBC's HARDtalk program.
Kerry said all this would "finally come together" as part of wider Israeli-Palestinian peace efforts that he has spearheaded but which have been frozen since April over Israel's opposition to a unity deal between Hamas and Western-backed President Mahmoud Abbas's Palestine Liberation Organization. (Reuters)
2:27 A.M. Jordan circulated a revised UN resolution Tuesday calling for a permanent cease-fire in Gaza and condemning "all violence and hostilities against civilians."
Jordan's new UN Ambassador Dina Kawar said the draft resolution, backed by the Palestinians and Arab nations, was submitted to the Security Council in a form that could be put to a vote.
Kawar said Jordan is "very happy" with the 72-hour cease-fire announced late Monday and its main purpose in the resolution is to make the cessation of hostilities permanent and have it lead to a resumption of Israeli-Palestinian negotiations and reconstruction of Gaza.
"We are in consultation with all council members and we hope by the next day or two that we come with a product," she said.
Britain's UN Ambassador Mark Lyall Grant said council ambassadors will meet at 9 a.m. EDT on Wednesday to discuss the new draft. (AP)
1:45 A.M. Egypt proposes a cease-fire extension to Israel and Palestinian representatives, according to reports in Lebanon.
12:17 A.M. U.K. Deputy Prime Minister Nick Clegg tweets the following: "The Israeli military operation has overstepped the mark in #Gaza and I believe arms export licenses should be suspended." (Haaretz)
11:37 P.M. Security cabinet meeting on cease-fire in Gaza ends after six hours. (Barak Ravid)
11:15 P.M. Israeli authorities said on Tuesday they had arrested a Palestinian suspected of being involved in the kidnapping and murder of three Israeli teenagers in June.
Hussam Kawasme, a 40-year-old resident of the West Bank city of Hebron, was arrested on July 11 in connection with the killing of Israelis Gil-Ad Shaer, Naftali Fraenkel and Eyal Yifrah, who went missing on June 12 and were discovered dead a couple of weeks later.
Kawasme's arrest was made public for the first time on Tuesday in a document from an Israeli court case over whether houses belonging to him and two other suspects - who remain at large - should be destroyed as a punitive measure.
The lawyers listed as representing Kawasme were not reachable for comment.
The court document said Kawasme had admitted to helping to organise the kidnapping - securing funding from the Hamas Islamist group in Gaza and purchasing weapons which he passed on to the two other suspects who carried out the attack.
Kawasme also helped to bury the bodies of the teenagers in a plot of land he had bought a few months earlier, it said.
Israel has named the other two suspects in the case as Marwan Kawasme and Amar Abu Aysha. (Reuters)
9:35 P.M. During Operation Protective Edge in Gaza, 64 soldiers and three Israeli civilians have been killed. The IDF called-up 82,201 reserves, and carried out strikes on 4,762 targets in Gaza. Since the beginning of the Israeli campaign, 2,648 projectiles were fired at Israel, 116 of them landed in urban areas. The Iron Dome defense interceptor missiles shot down 578 rockets. In addition, the IDF detected 119 rockets which fell short and exploded in the Strip. The IDF destroyed 32 tunnels. (Gili Cohen)
ICYMI
Ken Burns' Brilliant 'The U.S. and the Holocaust' Has Only One Problem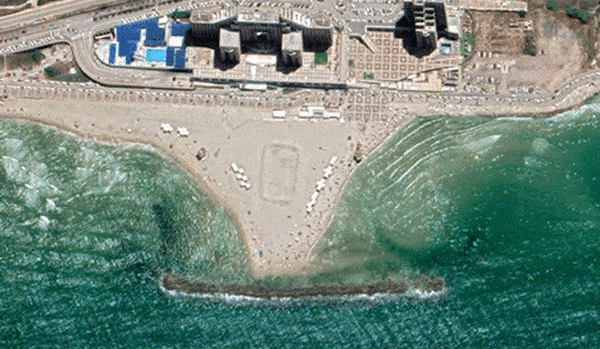 Facing Rapid Rise in Sea Levels, Israel Could Lose Large Parts of Its Coastline by 2050
Lapid to Haaretz: 'I Have Learned to Respect the Left'
The Mossad's Fateful 48 Hours Before the Yom Kippur War
As Israel Reins in Its Cyberarms Industry, an Ex-intel Officer Is Building a New Empire
How the Queen's Death Changes British Jewry's Most Distinctive Prayer