Operation Protective Edge: The IDF's Fallen
Israeli soldiers who died in Gaza include Texas and L.A. natives, and a major with a 1-year-old daughter and pregnant wife.
IDF soldiers near the Gaza Strip border, Thursday, July 17, 2014.
Staff Sgt. Eitan Barak, 20, of Herzliya
Eitan Barak, from Herzliya, a combat soldier in the Nahal Brigade, was killed in the northern Gaza Strip on Friday, evidently by gunfire. Mortally wounded, he was taken to Barzilai Medical Center in Ashkelon, where he was pronounced dead. Army officials are investigating whether he was killed by friendly fire.
Maj. (Res.) Amotz Greenberg, 45, of Hod Hasharon
Amotz Greenberg, born on Kibbutz Yotvata and a resident of Hod Hasharon, was the father of three children aged 15, 12 and seven. Trained as an attorney, he worked as an investigator in the Israel Securities Authority. "He was an amazing person, the salt of the earth, and this is the most painful thing that has ever happened to me," said Yossi Keret, Greenberg's closest friend. "He went voluntarily, out of a feeling of mission. When we sat in a pub on Thursday, I asked him why he was doing it if he didn't have to. But he just wanted to. He said, "If my soldiers are there, I don't want to stay here."
Sgt. Adar Barsano, 20, of Nahariya
Adar Barsano enlisted in the Armored Corps as a combat soldier two years ago. "He was a good boy," said Bar Schaps, a childhood friend of Barsano. "He took care of his friends before himself. He cheered everyone around him and made them laugh." Schaps added, "Adar told me there was nothing to worry about, that it would all be over soon and we would meet at my house. He was a hero and he died as a hero. His family is crushed — his mother and father, grandfather and grandmother, must bury a son and grandson. Our hearts are broken."
Second Lt. Bar Rahav, 21, of Ramat Yishai
Bar Rahav was killed on Saturday afternoon when he was struck by an anti-tank rocket fired at a Puma APC near the refugee camp in the central Gaza Strip. Mortally wounded, he was evacuated from the battlefield, but died of his wounds. Rahav is survived by his parents, Effi and Na'ama, and three siblings: his brothers Nir, 18, and Rotem, 11, and his sister Ron, 14.
A recent graduate of the officers' course, Rahav was to have begun supplementary army studies. His uncle, Moran Binyamin, said that Rahav played water polo for Hapoel Kiryat Tivon. "Although he could have been an outstanding athlete, he chose combat service in the army," he said. "We spoke on Thursday, and he said he was in good spirits. I was worried about him and asked whether he was protected, and he said he was all right. Then I realized that he had gone in. I was afraid for him because he always did whatever was required. I prayed that loss would not come to us. He was an amazing brother — a wonderful example for his siblings."
Sgt. Bnaya Rubel, 20, of Holon
Bnaya Rubel was also gravely wounded on Saturday afternoon in an encounter with a terrorist who emerged from a tunnel in the central Gaza Strip.
Capt. Zvika Kaplan, 28, of Haifa
Zvika Kaplan, 28, of Haifa, was operations officer of the Golani Brigade's reconnaissance platoon. He attended the Yavne yeshiva high school in Haifa and spent a year at the Bnei David premilitary academy in Eli. He began his army service in a Golani reconnaissance unit and rose through the ranks. He earned his bachelor's degree from Bar-Ilan University last year in a program that included command studies. Kaplan and his wife, Adi, joined Kibbutz Merav on Mount Gilboa two years ago, and had integrated successfully into the community. Kaplan also leaves two sons, Elkana, 5, and Nadav, 3.
Staff Sgt. Oz Mendelovich, 21, of Talmon
Oz Mendelovich, 21, of Talmon, was a combat soldier in the Golani Brigade's reconnaissance platoon, and had been promoted to staff sergeant a few days ago. His father, Ofer, a former company commander in the Golani Brigade, said he had a bad feeling last week and decided to travel south last Sunday to find his son, hitchhiking part of the way. "I combed the area until I found his company … We were together an hour. That was the last time I saw him." Mendelovich also leaves his mother, Osnat, a sister, 16, and a brother, 13.
Maj. Zafrir Bar-Or, 32, of Rehovot
Tsafrir Bar-Or, 32, of Rehovot, was a commanding officer of the Golani Brigade. "He wanted this so much, passed the tryouts for the special forces' Orev unit with flying colors, and fell in love with the army, the atmosphere and Golani," said one of his friends, Ben, who yesterday visited Bar-Or's parents in Holon. The death of Bar-Or "left such a hole. I don't know how and when it can be filled. I hope he did not go in vain, I wish something will transpire from all of this." Bar-Or leaves a wife, Sivan, eight-months pregnant, a 1-year-old daughter, parents and a sister.
Sgt. Gilad Yaakobi, 21, of Kiryat Ono
Gilad Yaakobi, 21, of Kiryat Ono, was a combat soldier in the Golani Brigade. He studied physics and computers in the Ben-Zvi High School. Before joining the army in March 2012, he participated in an intensive physical training program toward his military service. His friend, Sivan, told of his passion for the climbing wall in Kiryat Ono. He left behind his parents, Michal and Avi, and two sisters – Rotem and Inbar. Yaakobi will posthumously receive the rank of Master Sergeant.
Sgt. Sean Carmeli, 21, of Ra'anana
Sean Carmeli, 21, of Ra'anana, was a combat soldier in the Golani Brigade. He was born and raised in Texas, U.S., where his parents still live. He made aliyah in 2009 and completed his high school education at Ostrovski High School in Ra'anana. In 2012, after Hebrew School, he joined Golani. His parents received the grave news in the U.S. and immediately left for Israel. His two older sisters live in Israel. Carmeli will posthumously receive the rank of Master Sergeant.
Staff Sgt. Moshe Malko, 20, of Jerusalem
Malko was named Monday as the sixth of the 13 casualties, killed in operation in the Gaza Strip.
Staff Sgt. Tal Ifrach, 21, of Rishon Lezion
Tal Ifrach, with the Golani Brigade, was killed on Monday in a clash in the Gaza City neighborhood of Shujaiyeh. Ifrach was an avid athlete and took part in national track and cross country competitions. He enlisted with Golani and was placed in the Egoz Reconnaissance Unit, where he excelled. He later served as a sniper. He was set to complete his military service in three months.
"He was the shyest, most modest and pleasant guy that I know," Roee, a friend and classmate, said. "He stood out in class mostly due to his kind heart and his laughter. Tal would take his guitar everywhere. It's difficult to internalize that he has been killed."
Max Steinberg, 24, of Los Angeles
Max Steinberg, an American immigrant and sharpshooter in the Israel Defense Forces' Golani Brigade, was the seventh soldier named as killed in action overnight Saturday during Israeli military activities in the Gaza Strip, on a night in which 13 Israeli soldiers died.
Originally from the upscale L.A. neighborhood of Woodland Hills, Steinberg moved to Israel in 2012. Steinberg was a "Hayal Boded," or Lone Soldier – the term used for soldiers who moved to Israel without any family residing in the country.
According to Evie Steinberg, Max's mother, "His last words when I spoke to him at 4 A.M. a couple days ago were 'Mom I'm not scared at all for me, I'm scared for you. I'm fine, I'm going back in.'" Steinberg added that her son will be buried in Israel.
Staff Sgt. Shachar Tase, 20, of Pardesiya
Shachar Tase enlisted with the Golani Brigade a year and a half ago. He was promoted to the rank of staff sergeant posthumously. "This is simply heartbreaking," Yishai Kerem, a friend and a fellow Golani soldier, wrote on Facebook. "Shachar, my dear brother, you were an inseparable part of my life and I will never forget you."
Staff Sgt. Daniel Pomerantz, 20, of Kfar Azar
Daniel Pomerantz, a Golani Brigade sergeant, was promoted to the rank of staff sergeant posthumously.
Sgt. Shon Mondshine, 19, of Tel Aviv
Shon Mondshine, a Golani Brigade corporal, was promoted to the rank of sergeant posthumously.
Sgt. Ben Itzhak Oanounou, 19, of Ashdod
Ben Itzhak Oanounou, who fought with the Golani Brigade, is survived by his parents, a sister, 17, and two brothers, 14 and 8. Oanounou studied in Mekif Yud High School in Ashdod. Oanounou lost 40 kilograms in order to serve in the military. He was only a few months into his service but was an exceptional soldier and therefore was deployed in Gaza alongside another soldier and their commander, while the rest of their company remained in Israel's north. He was promoted from the rank of corporal to the rank of sergeant posthumously.
Staff Sgt. Oren Simcha Noach, 22, of Hoshaya
Oren Simcha Noach, a Golani fighter, is survived by his parents, a sister, 24, and two brothers, 28 and 13. Noach was born in Ma'ale Gilboa, grew up in Sde Ilan and moved with his family to Hoshaya when he was 13. He graduated from a yeshiva high school in Tiberias and attended a military prep program. He enlisted with Golani in 2012 and completed squad commander training.
Sgt. 1st Class Oded Ben Sira, 22, from Nir Etzion
Oded Ben Sira is survived by his parents, a twin sister and four older siblings. He was set to complete his military service days after the operation in Gaza began.
"He entered Gaza as a regular conscript and was killed as a reserve soldier," his uncle, Meir Ben Sira said.
Master Sgt. (res.) Ohad Shemesh, 27, of Beit Elazari
Ohad Shemesh, 27, of Beit Elazari, was a reserve soldier in the Givati Brigade. He married his wife Hadar five months ago, and they lived in Moshav Beit Elazari in the coastal plain. He attended high school in Ashdod, and was active in a nonprofit organization fostering young leaders, through which he volunteered for community work. He enlisted in the reconnaissance unit of the Givati Brigade in 2005, in which he was an outstanding soldier, receiving a citation from the president. Following the 2010 earthquake in Haiti, Shemesh joined a volunteer group which went there to help rebuild. In the course of his community volunteering, he received the Ilan Ramon Prize. Even after leaving the army, he continued to contribute to Israel's security in several roles. He completed a bachelor's degree in Middle East studies and a graduate degree in strategic studies at Tel Aviv University.
"It's impossible to recall all that he did for citizens of this country and for the state," says Eli Surin, a childhood friend. "He always helped others, a real fighter. I can't even imagine eulogizing him. This was a person who came into this world only to do good deeds. Once he went to adopt a dog and returned with the ugliest one imaginable. Everyone laughed at him but he was pleased that he had taken a dog no one else would have wanted – that's what he was like." Shemesh was promoted to the rank of master sergeant posthumously.
Sgt. Nadav Goldmacher, 23, of Be'er Sheva
Sgt. Nadav Goldmacher was killed on Monday in a clash with militants who crossed into Israeli territory. He studied at Mevoot Negev High School and at Kay College in Be'er Sheva. "I remember that he loved his family, especially his little sister," a friend told the NRG news website. "He was a very, very good person."
Staff Sgt. Yuval Dagan, 22, of Kfar Sava
Yuval Dagan, a sergeant with the Golani Brigade, was killed on Monday in a clash in Gaza. He is survived by his parents and a brother. He was promoted to the rank of staff sergeant posthumously.
"Yuval dreamt of enlisting with [Golani] since he was a teenager," his uncle, Yossi Dagan, said. "He insisted on staying with his unit even though he was injured during training. He was supposed to be discharged soon.
"Our entire family served with Golani," the uncle added. He noted that Dagan completed a year of civil service in a program for at-risk youth.
Staff Sgt. Jordan Bensemhoun, 22, of Ashkelon, was killed when the military vehicle he was travelling in was hit by an anti-tank missile. Bensemhoun moved to Ashkelon from Lyon, France in 2008. He enlisted two years ago, and was keen to serve in a combat unit. Nissim Slama, who immigrated to Israel from Paris 10 years ago, met Bensemhoun several times through the Lone Soldier Center, which supports soldiers who come to Israel from abroad.
"We are like a big family, especially those of us from France," Slama said. "The lone soldiers [soldiers without family in the country, usually immigrants] are paying a high price in Gaza for their motivation and dedication. They come from abroad and want to defend Israel and ensure the state's survival, and they do their best. It's always harder for them, being here without the usual level of family support."
Bensemhoun leaves behind his parents, two sisters, and a girlfriend.
Capt. Dmitri Levitas, 26, Kibbutz Geshur
Capt. Dmitri Levitas, 26, was survived by his parents - Marina and Alexander - and two siblings – a sister Hannah (30) and a brother Daniel (20), who is currently serving in the IDF.
About 11 years ago, Levitas moved from Kibbutz Geshur in the Golan Heights to Jerusalem with his mother and siblings, but according to Hanan Borovski, who runs the community in the kibbutz "Over the years Dmitri kept in close touch with the friends he grew up with in the kibbutz. A few months ago he returned to Geshur and rented an apartment in the kibbutz.
Borovski said he met with Dmitri several times since he returned. "He was very busy and we didn't see him much. Three weeks ago I met him and he told me graduated from the IDF Command and Staff College and that we was returning to his battalion. He really loved the army and was considering continuing with his military career."
According to Borovski, Levitas is the first IDF casualty since Kibbutz Geshur was founded in 1978.
Capt. Natan Cohen, 23, Modi'in
Natan Cohen of Modi'in, captain of an armored platoon, celebrated his 23rd birthday just last week. He and his fiancée Tal got engaged last January, and were meaning to marry soon. "Last Sunday, we made a deal," a friend of his wrote on his Facebook wall when the news broke: "that you keep our homes safe, and I'll protect Tal. You kept your promise, and now it's my turn. I promise to protect her all the time, all the time."
The mayor of Modi'in, Haim Bibas, called the news of Cohen's death was a harsh blow to the city, which has already buried two of its sons since the start of the operation. "In the names of the residents of Modi'in Maccabim Reut, we send our condolences and a large embrace to the Cohen family, and pray that this will be the IDF's last casualty."
Natan Cohen's funeral will be held on Wednesday at 6:00 P.M., at the military cemetery in Modi'in.
Lt. Paz Elyahu, 22, Evron
Paz Eliyahu, who fought with the Paratroopers Brigade, is survived by his father Uri, mother Rahel and brothers Matan, a cadet in the officers' course, and Yotam.
"We saw him for the last time five weeks ago," his father said. "He came to the kibbutz and watched a game in the pub with his friends. That was the day that the three boys were kidnapped. He came and asked his mother, 'Where's my uniform?' We said, 'Sweetheart, it's one o'clock in the morning.' He said, 'I got a call, and I'm reporting to the Haifa railway station tomorrow morning,'" recalled Uri Eliyahu.
After a ten-day search for three teenagers abducted in the West Bank, Eliyahu was deployed in Israel's south and then in Gaza, where he was killed in an explosion on Wednesday.
"That was Paz. When Paz did something, he did it as well as possible. He could have waited, but he chose to go."
Li Mat, 19, Eilat
Li Mat was born in Eilat as the youngest of four children, to Smadar, a civics teacher, and Dani, a taxi driver. Li was drafted into the Paratroopers two years ago. "He was a wild, crazy kid, with two big dimples. Liush was smart, and witty, and always surrounded by friends. He was his mother's heart and soul," said a friend of the family.
Li's brother Gal was badly injured during a terrorist attack on Route 12 in August 2011 during his military service, and has undergone a long rehabilitation process.
Li leaves behind two sisters, Tal and Si, and his brother Gal. The family has asked that the media not visit them.
Shahar Dauber, 20, Kibbutz Ginegar
Shahar Dauber was born on February 4, 1994, to Orly and Boris who moved to Israel from the Soviet Union in 1991, and became members of Kibbutz Ginegar. Shahar's older brother Guy is 24-years-old.
Duaber studied at the Emek Yizrael elementary school, on his kibbutz, and later at the Emek Maaravi high school, located on Kibbutz Yifat. Duaber's kibbutz hasn't taken the news well.
Michal Wolf, a youth counselor and coordinator at Kibbutz Ginegar, said that "Shahar was full of life and happiness, and love for life. From a young age, he felt mature and took adult tasks and responsibilities upon himself. On Ginegar, he was someone who could be turned to for help. He had friends throughout the valley."
Head of the Emek Yizrael Regional Council, Eyal Betzer, said "We mourn the death of Paratrooper Shahar Duaber, and we join in the deep sorrow of his family, and of Kibbutz Ginegar. The entire value is in pain and mourning the young life that ended before its time."
Staff Sgt. Guy Boyland, 21, Kibbutz Ginosar
Guy Boyland, a combat engineer, was killed during fighting in Gaza on Friday, July 26. Boyland was born in New Zealand and came to Israel with his family at the age of two. He is survived by his parents, a sister and a half-brother. He played the guitar and was in a band called Silent Sin.
"Guy was a wonderful kid," said Rotem Gofer, Boyland's aunt. "He was brave, a fighter, and he loved the army. There are no words to describe the sorrow over the loss – not just his but all of those killed."
Staff Sgt. Gal Bason, 21 of Holon
Gal Bason was killed overnight Saturday July 26 during an exchange of fire in Beit Hanoun during a search of an apparently explosives-rigged house. His comrade Staff Sergeant, Avraham Grintzvaig died in the same battle.
Bason majored in athletics at the Kiryat Sharet High School in Holon, and graduated with outstanding mention. Before he enlisted in the army, he took part in a delegation of Israelis and Palestinians who met in Germany to try to promote co-existence and dialogue between the two peoples. He enlisted in Sayeret Yahalom, an elite Combat Engineer unit. His survived by his parents, a brother, a sister, and his girlfriend.
Staff Sgt. Avraham Grintzvaig, 21 of Petah Tikva
Avraham Grintzvaig was killed in combat overnight Saturday, July 26 in the same exchange of fire in Beit Hanoun which killed his comrade, Staff Sgt. Gal Bason.
Grintzvaig was a talented musician who continued to play guitar when on leave from the army. His basic training commander Mark Goldman told Haaretz: "Avi was a mature guy and responsible for everything around him. He never made a big deal about serving as a combat soldier but understood that his task was one of responsibility and he acted accordingly." Grintzvaig is survived by his parents and a twin sister.
Second Lt. Roy Peles, 21 of Tel Aviv
Roy Peles was killed overnight Saturday July 26 when an anti-tank missile hit the armored vehicle he was in. Peles was an infantry officer, who finished his course just a month before entering into battle, charged with commanding a mixed Nahal Brigade team. His family last heard from him early last week, when the IDF released the name of 13 soldiers killed in combat. The army called his family then to assure them that he was not among the fallen. Peles studied at the Ironi Hey High School in Tel Aviv and enlisted in Nahal in 2012, after a year of pre-military preparation on in the Golan Heights.
Capt. Liad Lavi, 22, of Talmei Yosef
Liad Lavi, an Infantry Corps officer, died Sunday July 27, three days after he was seriously wounded in a Paratroopers Brigade operation in Khan Yunis. "During the days he was hospitalized, his father asked all of us to pray for his recovery, but apparently it was stronger than him," said a family friend. "He was a fighter in his life, and in the last minutes too, he never stopped fighting. A real hero."
Childhood friends said that Lavi saw the Gaza operation as a "war over our home," his own town a part of the Eshkol Regional Council right on the border. "Liad knew that the goal was to get us out of the situation we've been soaking in for so many years, it hurt him. He protected our homes and us with his body," they said. "He was a beautiful and special kid who helped his parents. This is a huge loss for all of us."
Staff Sgt. Aviatar Torjamin, 20, of Beit Shean
Torjamin was killed on Tuesday July 22, when an anti-tank missile was fired at his patrol from a building in Khan Yunis. He was posthumously promoted to Staff Sgt. after his death.
Torjamin enlisted in the Paratroopers Brigade after concluding his studies at Yeshivat Hakotel in Jerusalem, and served as a battalion signaler for the Brigade, on a track with other yeshiva students. He was released from service to weeks ago, but returned to serve in the south as the army raised its alert. He is survived by his parents, Meir and Ora, and three siblings: Yanon, Avia, and Itai.
After Torjamin's father and two of his brothers – Avia and Itai - were injured in a serious car accident last year, Avitar was their main caretaker. His eldest brother Yanon, who was also called up to the Gaza front for reserve duty, described Avitar as "an amazing kid, loved life. He was also there to help and assist everyone. He had been planning to travel to Spain with his cousin, now everything is over."
Aviatar's brother Avia called him "an angel kid, special, good, tranquil, always wanted to please everyone. He loved his army service, he was even thinking about going into an officer's course, but after the car accident, that plan was shelved. We wrote to each other on Whatsapp the day before he went into Gaza. I told him to take care of himself and be careful. That's it; now there's nothing left to be careful about."
Sgt. 1st Class Barak Refael Degorker, 27, of Gan Yavne
Degorker recently finished law school with outstanding recognition and was just beginning his internship when he died early Sunday July 27, succumbing to serious wounds from a mortar shell fired at a town in the Sdot Negev Regional Council.
"He had his whole life ahead of him," a good friend of his said. "He had a lot of plans, and we always said he would go far. He was the guy everyone followed, the advice-giver, the kind of guy who did the maximum to help others. There aren't many people like him left in the world." Dekorger is survived by his parents and two siblings.
Master Sgt. (Res.) Yair Ashkenazy, 36, of Rehovot
Yair Ashkenazy died Friday night July 24 in what appears to have been friendly fire. An IDF tank unit identified what it thought to be an infiltration of armed militants into a facility where the soldiers were and opened fire; the incident is under investigation.
Ashkenazy was a private lawyer, who gave legal representation to the city of Modi'in. He leaves behind his wife and three children. Upon receiving news of his death, his wife wrote on Facebook: "My dear husband! My hero! The love of my life is no longer with us… he fell in holy death! I want to wake up from this dream.
Staff Sgt. Amit Yeori, 20 of Jerusalem
Amit Yeori was killed during combat on Friday evening July 25, in the southern Gaza Strip. Yeori was a graduate of the Hebrew Gymnasium in Jerusalem and served in Combat Engineering Corps Battalion 603. His father Shahar said that Amir was "first at everything, always the best. He was an excellent athlete, invested himself in the army, and always wanted to be the best at everything. He was not afraid of anything. All of his commanders always appreciated him and gave him the most important tasks. His company commander said that through the week before his death, he was the first to attack – in the operation in which he was killed, too."
Yeori's family came to visit him at the Tze'elim Base before he entered Gaza – this was the last time they saw him. "He called to tell us that they were taking them out for a refresher and said everything was normal, that they were working hard but that everything was find, everything was fine," his father said. "In retrospect, we learned they were actually in hell. His friends said it was a nightmare."
Yeori leaves behind his parents, a sister and a brother.
Staff Sgt. Guy Levy, 21, of Kfar Vradim
Guy Levy was raised in Kfar Vradim, and majored in must at the Manor Cabri High School in Kibbutz Cabri. His family describes him as a gifted musician who loved life, was always happy and always surrounded by many friends. He was planning to work for the Jewish Agency as a representative abroad after being released from the army.
Levy played saxophone for the Kfar Vradim Youth Orchestra. Coductor Reuven Malach eulogized him with these words: "Guy was a very talented kid with a very developed musical ear. He was always smiling and playful, and you could always count on him. He was one of the special ones and I will always remember him."
Levy leaves behind his parents, Galia and Ran, and a younger sister Orinne.
Lt. Col. Dolev Keidar, 38, of Modi'in
Dolev Keidar was born and raised in Kfar Saba and served most of his time in the army in the Givati Brigade. He was a company commander, a position held within the Combat Engineering Corps during Second Intifada and during battles in the security zone on the Lebanese border. He later served as a commander of the Givati Brigade's Rotem Battalion and as an officer for the Operations Branch of the General HQ in its division on the Egyptian border. He was appointed about a month ago into a new position, commanding a cadet course and infantry corps officers. He told the commanders serving underneath him: "These young cadets are the people of Israel."
Keidar's wife, Michal Kasten-Keidar, released a film five years ago called "Waiting for Him," about the life of a military man serving in combat in his middle age.
Keidar's brother-in-law Oz, who also serves in the standing army, told Haaretz: "I feel like I have lost a brother. What made Dolev stand out was that everything he did, he invested in and committed 100 percent. He was a very pleasant man, but also knew how to be a commander when needed. He gave his maximum in every task and treated his soldiers like a father treats his children."
In one of his roles, Keidar served as the bureau chief for then Deputy Chief of Staff Maj. Gen. (res.) Dan Harel. Harel said following Keidar's death that he was "an outstanding among the outstandings."
Command Sgt. Maj. Rami Chalon, 39 of Hadera
Rami Chalon died on Saturday July 26, four days after he was wounded on the Gaza border. "I believed that my dad was strong and a hero and that he would come out of this," his 15-year-old daughter Moriah said. "I was optimistic and I waited for a miracle, for us to go back to being a regular family, but there's nothing we can do. Heaven has its own accounts to settle, and you never known when it is going to happen. God takes the most righteous. My father has a good place in heaven, and he is watching over us, so I am not worried, he is here with us. I was strong for him."
Chalon's widow Penina said: "If Rami would have seen all of these wounded, he wouldn't have handled it." The couple spoke the day Chalon was wounded: "He was deeply moved by the way that the whole nation of Israel was throwing its support to the home front. I warned him to take care of himself. I knew they were going to call, I had a bad feeling. On Tuesday, my daughter heard the knock on the door. She saw through the peephole who was standing there and told me: Get up, be a hero and be strong, and open the door."
Warrant Officer Baynesain Ksahun, 39, of Netivot
Baynesain Ksahun was a scout-fighter for the Gaza Division's Northern Brigade, who was deployed in the area to manage the infiltration incident in Nir Am. His wife was in her ninth month of pregnancy. The couple has three other children. Upon learning of his death, dozens of friends and relatives came to his parents' home in Netivot to pay their condolences.
Ksahun's neighbors described him as a man who loved to help everyone: "He was a very modest man, and pleasant, with an inner quiet and a smile on his face, who never did anything bad," they said. "His family does not deserve this. Netivot Mayor Yehiel Zohar said following Ksahun's death: "The whole city bows its head and is mourning with the family for the loss of a son, a husband and a father."
First Lt. Yuval Heiman, 21, of Efrat
Yuval Heiman served in the Paratroopers Brigade and began officers training a week before he was killed. He was a signaler for the Gefen Battalion commander in Training Camp 1. Heiman studied at the Derech Avot High School in Efrat, a fourth generation resident of the are: On his mother's side his great-grandfather and great-grandmother, both alive and over 100, and on his father's side a great-grandfather who was killed in the Independence Day War.
Efrat Regional Council chairman Oded Raviv, who sat with the family after Heiman was killed, described the family as one "with roots, whose entire history passed through the building of the people of this land and set the foundations for the security of the state."
Staff Sgt. Oron Shaul, 21, of Poriya
Oron Shaul was one of seven Golani Brigade soldiers killed in Gaza on Saturday July 20, when their APC was attacked in the Shujaiyeh neighborhood east of Gaza City. Hamas claimed to have kidnapped his body, leaving his status unclear for nearly a week. Six days after the attack, the Military Rabbinate declared him dead, changing his status to "soldier whose burial place is unknown."
Sgt. Daniel Kedmi, 18, of Tzofim
Daniel Kedmi was a combat soldier from the West Bank settlement of Tzofim, and was in a squad commanders' training course at the time of his death Monday. He is survived by his parents, Boaz and Tami, and three older siblings. His funeral was scheduled to take place at 5 P.M. on Tuesday at the Kiryat Shaul military cemetery in Tel Aviv. Kedmi, whose mother is a senior nurse at Meir Hospital in Kfar Sava, attended the Rabin high school in that city and then served in the IDF's Kfir brigade before joining the squad officers' course. He was killed with four others from the course.
"We are mourning a son of Samaria," said Gershon Mesika, who heads the Samaria Regional Council in the northern West Bank and who visited the Kedmi household on Tuesday. Mesika called Kedmi "a soldier hero, the son of a family of founders of settlement in Samaria."
Sgt. Barkey Ishai Shor, 21, of Jerusalem
Barkey Ishai Shor was a corporal in the squad commanders' course at the time of his death on Monday. His funeral was scheduled for Tuesday at 7 P.M. at the military cemetery at Jerusalem's Mount Herzl. His father, Yaron, wrote that his son was loved by those around him and volunteered at every opportunity. He helped prepare food packages at Yad Eliezer, a charity that assists the poor, volunteered at the Magen David Adom emergency medical service and was a counselor with the Bnei Akiva youth movement. Shor studied at the Shavei Hevron yeshiva for two years and hoped to become a paramedic.
He applied himself fully to his service as a combat soldier, his father wrote, and insisted on completing the full length of a 65-kilometer march even though a doctor sought to cut his route short because he was suffering from foot fractures.
Sgt. Sagi Erez, 19, of Kiryat Ata
Sagi Erez was a combat soldier in a squad commanders' course at the time of his death. His funeral was scheduled for 6 P.M. Tuesday at the Haifa military cemetery. His cousin, Yaniv Haran, recounted that he last saw Erez on Friday. "The family had solicited contributions for the entire battalion, and he was terribly embarrassed to have the soldiers know it was from them," he said. "They managed to see him for half a minute." Referring to the prospect of going into battle, Haran recounted that Erez said he was ready and had trained for it "and wanted to go in and do what needed to be done." Calling his cousin "the king of the family," Haran said as a boy Erez always knew what he wanted to do and attended a military boarding school against his parents' wishes, adding however, that "he came from a good Zionist home with values."
"There are no other people like him," Haran said, adding: "This military operation was very important to him because the tunnels are a deadly plague." Erez wanted to be a battalion commander, his cousin said, adding: "We always wagered over who would salute whom. He won. I salute him."
Sgt. Dor Dery, 18, of Jerusalem
Dor Dery was in a squad commanders' course at the time of his death. His funeral was scheduled for 5 P.M. Tuesday at the Mount Herzl military cemetery in Jerusalem, his hometown. Dery was the youngest of four children and had attended the Gilo comprehensive high school. He began his military service in November in the Kfir battalion, was recently placed in the commanders' course and transferred with his IDF company to the area near the Gaza border. Two weeks ago, just before being deployed to the field, he wrote the following to his brother Avihai: "I was drafted for this, not for anything else. Don't tell our parents. Tell them that I'm in training."
His brother recalled on Tuesday that Sgt. Dery had always been the jokester in the family. "He knew how to make everyone laugh and was our pride and joy," Avihai said. "Everywhere he went, people always talked about him. Before he was drafted, he did a pre-army preparatory course and knocked himself out to be placed in a combat unit. He wanted to go to the Oketz [canine unit] but Kfir fought over him and they knew why. He was in the army for barely four months when he was recognized as the outstanding soldier in the brigade."
Staff Sgt. Moshe Davino, 20, from Jerusalem
Moshe Davino, known by his friends and family as Moshiko, was a funny, charismatic boy with promising leadership qualities, his high school principal said at his funeral on Jerusalem's Mount Herzl on Tuesday, July 20.
Davino, who was killed the day before in clashes with Hamas militants in south Gaza, "fought bravely against the terror tunnels and the rockets," said Lt. Col. Gil Rozenman.
"You're our own private hero," his sister Tsvia said.
Davino is survived by his parents, Ruhama and Nissim, and four siblings.
Sgt. Nadav Raimond, 19, of Shadmot Dvora
Nadav Raimond, one of five soldiers killed Monday, July 28, studied at the Kadoorie agricultural school and was Israel's 2011 national downhill bicycle champion.
His uncle, Ziv Sher, said Raimond was always surrounded by friends and was very close with his family.
"On Friday, he spoke with his parents for the last time and told them that he was busy all day, enjoying all the treats that members of the public had been sending and asked his parents not to worry about him," said Sher. "More than anything, we remember his smile."
Raimond is survived by his parents, Avi and Yuval, and two brothers.
Staff Sgt. Eliav Eliyahu Haim Kahlon, 22, of Safed
Eliav Eliyahu Haim Kahlon, one of four soldiers killed Monday by a mortar shell fired at a Negev staging ground, was buried in the Safed military cemetery on Tuesday, July 29. He is survived by his parents, Yohi and David, and six siblings.
Corp. Meidan Maymon Biton, 20, of Netivot
"The heart refuses to believe how you have been taken so young," said a friend of Meidan Maymon Biton, adding: "Just a few days ago you promised that you were taking care of yourself and of us." Another friend said Meidan was "full of joy" and "always optimistic."
Biton, who was one of four soldiers killed Monday by a mortar shell fired at a Negev staging ground and buried in Netivot the next day, was the second resident of the Gaza border town to be killed during Operation Protective Edge. "In our war for our home, the city of Netivot has paid the unbearably high price of two of its finest sons," said Netivot Mayor Yehiel Zohar.
Biton is survived by his parents, Menachem and Etti, and three younger siblings.
Corp. Niran Cohen, 20, of Tiberias
Niran Cohen spoke to his parents not long before he was killed Monday, July 28, by a mortar shell fired at a Negev staging ground, and told them everything would be okay, said his sister Mor.
"We loved him so much," she said. "They took a treasure from us."
Cohen's friend Ofer met up with him two days before his death. "Niran said he was not afraid and that he wants to contribute to the country," he recalled.
Cohen was buried at the Tiberias military cemetery and is survived by his parents, Navah and Ofer, and three siblings.
Sgt. First Class Adi Briga, 23, of Beit Shikma
Adi Briga was serving in the reserves Monday, July 28, a year after completing his army service, when he was killed by a mortar shell fired at a Negev staging ground that cut short what a friend described as his "many life plans."
Briga had begun working as a cook in Ashkelon and reassured his friend before heading toward the Gaza border that there was nothing to worry about because he didn't think he would be going into the Strip.
"It's hard for me to believe that it's you," another friend said. "I'm waiting for you to come in and wake me up from this nightmare at any moment."
Briga, who was buried in the Ashkelon cemetery Tuesday, is survived by his parents, brother and sister.
Biographies to follow for the soldiers killed on July 30:
Sgt. 1st Class Matan Gotlib, 21, of Rishon Letzion
Sgt. 1st Class Omer Hay, 21, Savyon
Sgt. 1st Class Guy Algranati, 20, of Tel Aviv
SUBSCRIBERS JOIN THE CONVERSATION FASTER
Automatic approval of subscriber comments.

NOW: 40% OFF
ICYMI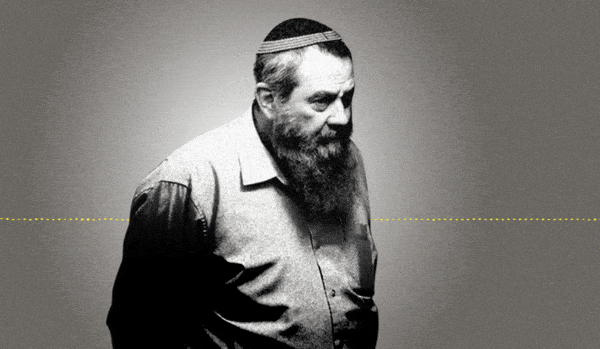 Jewish Law Above All: Recordings Reveal Far-right MK's Plan to Turn Israel Into Theocracy
Why I'm Turning My Back on My Jewish Identity
Down and Out: Why These New Immigrants Ended Up Leaving Israel
The Reality Behind 'The White Lotus' Sex Work Fantasy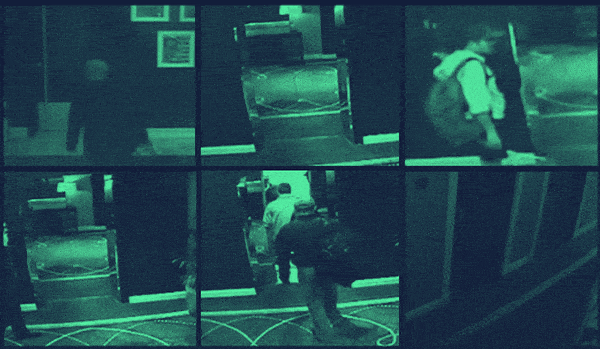 This 'Dystopian' Cyber Firm Could Have Saved Mossad Assassins From Exposure
Comeback Kid: How Netanyahu Took Back Power After 18 Months in Exile