LIVE UPDATES: Operation Protective Edge, Day 18
Israel agrees to 12-hour cease-fire Saturday; IDF confirms death of Sgt. previously declared missing ; Palestinian officials file complaint against Israel to International Criminal Court.
Smoke from an Israeli strike rises over Gaza City, Thursday, July 24, 2014.
Credit: AP
Israel's Operation Protective Edge entered its 18th day on Friday, marking the eigth day of the IDF's ground incursion into the Gaza Strip.
Two soldiers were killed and another 35 were injured in fighting in Gaza Friday evening. One of the deceased was Staff Sgt. Guy Boyland, a 21-year-old combat engineer from Ginosar. The families were notified.
Sgt. Oron Shaul, previously declared missing, was officially declared "killed in action" by the IDF. Since Operation Protective Edge began 37 IDF officers and soldiers were killed.
The IDF spokesman issued a statement confirming earlier reports that a 12-hour humanitarian cease-fire was agreed upon. According to the statement the cease-fire will begin at 8 A.M.
Two Palestinians were killed near the Qalandiyah checkpoint in the West Bank and over 200 were wounded, many of them by live IDF fire, when some 10,000 protesters marched from Ramallah toward Jerusalem late on Thursday night. Israeli authorities say live fire was fired at IDF troops from with the crowd. Four Palestinians have been killed during Friday demonstrations.
In Gaza, the Palestinian death toll since Israel launched Operation Protective Edge surpassed the 800 mark, most of them since Israel entered Gaza.
Israel asserted Thursday that the hospital it struck the day before was empty of patients and being used for missile attacks, while Palestinians asserted that 15 people were killed when a UNRWA school was hit by artillery fire.
SUBSCRIBE TO HAARETZ AND GET FULL COVERAGE
For Thursday's live updates, click here
Latest updates
5:36 A.M. IDF Spokesperson issued a statement saying that two soldiers were killed in fighting in Gaza Friday evening. One of the deceased was Staff Sgt. Guy Boyland, a 21-year-old combat engineer from Ginosar. In addition, three soldiers sustain serious injuries, 13 sustained moderate injuries and an additional 19 soldiers sustained light injuries. The families were notified. Since Operation Protective Edge began 37 IDF officers and soldiers were killed. (Gili Cohen)
4:50 A.M. Rocket sirens sound in several towns on the Gaza border.
2:24 A.M. Three rockets intercepted over Ashkelon. (Shirly Seidler)
1:55 A.M. Rocket sirens sound in the Ashkelon area.
12:55 A.M. IDF forces stationed in Beit Hanoun in the northern Gaza Strip continued bombing a hospital in the area before midnight Friday. There are approximately 60 medical staff members in the hospital, in addition to three patients and two international solidarity activists. Several people were injured in the fire including one swede. Most of the patients were already evacuated from the premises.
"It's now chaos, the military is shelling directly at us. There are two patients on the second floor and we think they're okay, but we can't move them easily as they're bed-bound. I'm bleeding from a head wound and there's another person injured. People are very frightened," Fred Ekblad, a Swedish activist said. (Amira Hass)
12:26 A.M. A senior Israeli official tells Haaretz that Prime Minister Benjamin Netanyahu has told U.S. Secretary of State John Kerry and UN Secretary-General Ban Ki-moon that Israel will begin a 12-hour humanitarian cease-fire in Gaza starting at 7 A.M. Saturday. The official went on to explain that the cease-fire was intended to allow the Palestinian civilian population to obtain food and water and to restock the hospitals with drugs, as well as to allow international aid organizations to provide humanitarian aid. (Barak Ravid)
11:45 P.M. Two rockets explode in open fields in the Eshkol Regional Council.
11:29 P.M. The U.S. Embassy in Israel issued a notice saying that official U.S. personnel and their families are restricted from traveling to Bethlehem after 9:30 p.m. and from staying there overnight until further notice. The notice went on to caution that Americans should stay clear of Jerusalem's Old City overnight and all day Fridays.
10:48 P.M. More than 80 rockerts were launched at Israel over the past 24 hours, according to the IDF Spokesperson. 61 of the rockets hit Israel and 16 were intercepted.
Since the beginning of Operation Protective Edge, approximately 2,430 rockets have been launched at Israel, and at least 1,500 targets "associated with rocket-launching capabilities" have been targeted. (Gili Cohen)
10:44 P.M. France will host an international meeting on Saturday in order to reach a cease-fire agreement "as quickly as possible," according to a French diplomatic source.
Representatives from the U.S., Britain, Germany, Italy, the EU, Turkey and Qatar will reportedly attend talks in Paris aimed at converging "all efforts" for reaching a cease-fire. (Reuters)
10:40 P.M. Prime Minister Benjamin Netanyahu and Defense Minister Moshe Ya'alon are still discussing Ban Ki-moon and John Kerry's request for a 12-hour pause in Gaza fighting, according to an Israeli official. (Barak Ravid)
10:35 P.M. Defense Minister Moshe Ya'alon tells soldiers to "be prepared for the possibility that IDF will be ordered to expand Gaza ground operation very soon." (Barak Ravid)
10:28 P.M. Hamas gunmen attempt to kidnap IDF soldier by dragging him into a tunnel. An IDF tank fired shells at the site of the attempted abduction, enabling the soldier to break free. (Gili Cohen)
10:01 P.M. U.S. Secretary of State John Kerry says Israel Prime Minister Benjamin Netanyahu agreed to a "down payment" of a 12-hour pause in Gaza.
Kerry said all parties are "working towards a brief, seven-day humanitarian cease-fire to try to create a more durable, sustainable cease-fire," but the parties "still have some terminology in the context of the framework to work through."
Kerry added that the Israeli cabinet "may have rejected some language on a potential truce," yet Israel never formally rejected the proposal since it was never officially offered. (Barak Ravid)
9:45 P.M. Egyptian Foreign Minister Sameh Shoukry: More efforts needed to get all parties to agree to a cease-fire proposal. (Barak Ravid)
9:40 P.M. Eid Fidila'at, 32, was killed at the Al-Arroub refugee camp in the West Bank, north of Hebron.
The IDF reported that Fidila'at attempted to grab a soldier's gun, who opened fire in response.
Fidila'at's death brings the West Bank death toll over the past 24 hours to seven. (Gili Cohen and Jack Khoury)
8:51 P.M. Air France says it will resume flights to Tel Aviv later Friday, the latest major airline to lift a ban on flights to Israel imposed earlier in the week over security concerns. (Reuters)
8:39 P.M. IDF Spokesman says soldier killed in Gaza Friday is Staff Sgt. Guy Levy, 21, from Kfar Vradim. Levy was killed by mortar fire from a structure near an UNRWA school in the central Gaza Strip, according to the IDF Spokesperson.
8:37 P.M. Rocket barrage targets south and central Israel.
8:34 P.M. Israeli cabinet rejects John Kerry's cease-fire proposal, according to a senior Israeli official. Discussions continue on how to improve the proposal in Israel's favor. (Barak Ravid)
8:24 P.M. IDF artillery shell hits hospital in Beit Hanoun, according to eyewitness Palestinian reports. Hospital personnel, civilians and volunteers from the International Solidarity Movement are trapped inside. Earlier Friday, an IDF shell hit a private ambulance on its way to pick up wounded. According to Gaza's Health Ministry, one medic was killed and another was seriously wounded.
Overnight, the IDF struck al-Dora Hospital in Gaza. a one-year-old baby hospitalized in the intensive care unit was killed and 30 other patients were wounded. At least 52 Palestinian civilians were killed by IDF fire in the Gaza Strip between Thursday night and Friday evening. (Amira Hass)
8:01 P.M. Head of IDF Southern Command Sami Turgeman said the IDF will take advantage of all the time it has to deal with the Gaza tunnels, commenting on a potential cease-fire.
Torjamin told reporters that the IDF has so far targeted "hundreds of terrorists" and taken dozens captive.
7:45 P.M. Hezbollah leader Hassan Nasrallah pledged full support on Friday to Hamas in its conflict with Israel despite a deep rift between the two militant organizations over the civil war in Syria.
"We in Hezbollah will be unstinting in all forms of support, assistance and aid that we are able to provide," Nasrallah said.
"We feel we are true partners with this resistance, a partnership of jihad, brotherhood, hope, pain, sacrifice and fate, because their victory is all our victory, and their defeat is all our defeat," he said.
Nasrallah delivered his speech in public in Hezbollah's stronghold of south Beirut, a rare event for the militant Shi'ite Lebanese leader who has lived in hiding, fearing for his security, after Hezbollah's 2006 war with Israel. (Reuters)
7:19 P.M. Iron Dome intercepts rocket over Ashkelon, two rockets explode in open areas. Three rockets previously intercepted over Ashdod. (Shirly Seidler)
7:08 P.M.: IDF Spokesman says a soldier was killed Friday afternoon in the Gaza Strip, bringing the death toll of IDF soldiers to 35. (Gili Cohen)
7:01 P.M. Germany's Lufthansa said it would resume flights to Ben-Gurion International Airport on Saturday July 26, lifting a ban imposed in response to fears that rockets being fired from Gaza could pose a threat to aircraft.
"On the basis of the most up-to-date information we have available and our own assessment of the local security situation, the airlines of the Lufthansa Group will resume their flights from and to Ben-Gurion International Airport," the airline said on Friday.
Lufthansa Group also operates Germanwings, Austrian Airlines and Swiss. (Reuters)
6:36 P.M. Two rockets intercepted over an open area near Sderot. (Shirly Seidler)
6:17 P.M. Top Palestinian officials have filed a complaint to the International Criminal Court, accusing Israel of war crimes in Gaza.
Palestinian Justice Minister Saleem Al-Saqqa and Ismail Jabr, the Gaza court public prosecutor, started legal proceedings Friday via a Paris-based lawyer over the 18 days of fighting between Hamas and Israel.
To process the complaint, the Hague-based court must first rule if it has jurisdiction in the Palestinian Authority. (AP)
6:01 P.M. An Egyptian security official says gunmen killed two senior officers in the northern Sinai Peninsula.
The official says the attackers opened fire on the officers' vehicle near the city of el-Arish on Friday, sprayed it with bullets and fled the scene. The official spoke on condition of anonymity because he was not authorized to talk to media. (AP)
5:29 P.M. IDF confirms Sgt. Oron Shaul, who had been previously declared missing, did not survive the attack on his APC in Gaza on Sunday.
A special committee established by IDF Chief Rabbi Rafi Peretz concluded that Shaul is defined "a soldier killed in action whose burial site is unknown".
Shaul's family has been notified.
5:23 P.M. Six Palestinians have been killed over the last 24 hours in the West Bank.
Palestinians and Israeli security forces clashed in Beit Ummar, north of Hebron. Israeli reserve soldiers shot and killed Sultan al-Zakik, 30, and Hashim Hadar, 47, during the clashes, according to Palestinian media.
An Israeli citizen opened fire from a car during clashes in Huwara, south of Nablus, and shot 18-year-old Khaled Odeh to death, according to Israeli human rights group Yesh Din.
Only later did a woman fire a gun into the air, as previously reported.
The shooter fled the scene in his car.
Two Palestinians were killed during clashes at the Qalandiyah checkpoint Thursday night. (Chaim Levinson and Jack Khory)
4:59 P.M. Iranians took part in huge rallies across the country on Friday to show solidarity with Palestinians, urging them to keep up their struggle despite the Israeli assault on Gaza, Iranian state television reported.
Footage showed hundreds of thousands of people demonstrating in the capital Tehran. They chanted "Death to Israel" and "Death to America" and carried pictures of Palestinian children killed in Gaza.
State media said "millions" of people joined the rallies nationwide, which were called to mark Iran's annual day of solidarity with Palestinians. (Reuters)
4:34 P.M. Rocket explodes in an open area in Ashdod. No injuries reported, parked cars were damaged. Police are at the scene. (Shirly Seidler)
4:30 P.M. John Kerry's joint press conference with UN Secretary-General Ban Ki-moon postponed until 8:30 P.M. (Barak Ravid)
4:25 P.M. A third Palestinian was killed during separate clashes in Beit Ummar near Hebron, according to Palestinian medical sources. (Reuters)
4:21 P.M. Security cabinet convenes to discuss John Kerry's cease-fire proposal. (Barak Ravid)
4:17 P.M. Second Palestinian died following demonstrations in Huwara, near Nablus.
Tayib Oudeh, 22, succombed to gunshot wounds. (Chaim Levinson and Jack Khoury)
3:57 P.M. One Palestinian was killed and three were wounded Friday afternoon during a demonstration at Huwara, near Nablus.
Khaled Odeh, 18, of Huwara, was shot in the chest. Circumstances surrounding the incident are being investigated after a settler tesitified she fired into the air, fearing her life was in danger. She was taken in for questioning.
The incident occured at 2:30 P.M., after a protest against Israel's operation in Gaza came out of a local mosque.
Soldiers used riot control measures to prevent the closure of a main road, which connects the settlements of Yitzhar, Itamar, Elon Moreh and Har Bracha.
Meanwhile, a resident of a nearby settlement allegedly ran into the scene and fired into the air. (Jack Khoury)
3:46 P.M. Two rockets land in Eshkol Regional Council. One hit a barn and one hit a built-up area, causing damage. (Shirly Seidler)
3:43 P.M. A pre-season match between Israeli soccer team Maccabi Haifa and a German Bundesliga side in Austria had to be relocated because of security concerns, local officials said Friday.
The Tyrolean town of Kirchbichl cancelled the planned Saturday match between Haifa and Paderborn. The deputy mayor said his small town could not guarantee the security of the Israeli players, who had been attacked by pro-Palestinian protesters Wednesday in Austria. (DPA)
3:23 P.M. Following the death of two demonstrators during Thursday's march from Ramallah to Qalandiyah, Fatah and the other Palestinian factions have declared a "day of rage in support of bleeding, besieged Gaza" and called for continuing popular protests throughout the West Bank.
Palestinian Authority President Mahmoud Abbas, who is currently in Amman, hasn't voiced an opinion about continuing the protests in the West Bank, but did urge Palestinians to turn out en masse to donate blood to help the wounded in both Gaza and the West Bank. He also said he was "following developments in every arena." (Jack Khoury and Amira Hass)
2:50 P.M. Turkish foreign minister Ahmet Davutoglu, who arrived this afternoon in Qatar, wrote that he will be meeting with Hamas political chief Khaled Meshal in order to discuss with him the American ceasefire proposal. "Our aim is to ensure that atrocities committed towards our Palestinian brothers stop immediately," he wrote.
2:48 P.M. Rocket alert sounds in Gaza-border regions (Haaretz)
1:46 P.M. Intensive diplomatic efforts underway to bring about ceasefire; Kerry spearheading efforts to announce truce shortly (Barak Ravid)
1:45 P.M. IDF soldier Master Sergeant (Res.) Yair Ashkenazy, 36 years old from Rehovot, was killed in Gaza earlier today.
He leaves behind him a wife and three children.
Ashkenazy was a combatant in the reserve brigade of the IDF Officer Cadet. He was killed earlier today during operational activity in the northern Gaza Strip, the IDF said. The circumstances of his death are being investigated, and friendly-fire has not been ruled out.
His family has been notified. (Haaretz)
12:51 P.M. Security cabinet meeting postponed to 3:00 P.M. (Barak Ravid)
11:48 A.M. Rocket alerts sound across central Israel: Sirens sound in Tel Aviv metro area, Holon, Yehud, Rehovot, Rishon Lezion, Ashkelon regions.
Two rockets intercepted above Tel Aviv metro area. (Haaretz)
11:09 A.M. Rocket alerts sound across wide swaths of central, south Israel: Ra'anana, Herzliya, Ramat Hasharon, Ashkelon targeted. One rocket was intercepted above the coastal plains region, and one above Ashkelon, where a house was damaged. Three firefighting crews are at the scene. Five people are being treated for shock. (Gili Cohen, Haaretz)
11:03 A.M. Rocket alerts sound in Gaza-bordering regions (Haaretz)
10:36 A.M. Meretz chair MK Zahava Gal-On has called upon members of the cabinet to adopt U.S. Secretary of State John Kerry's initiative for a ceasefire.
"Alongside the security challenge the army is facing, the necessity of stopping the rockets and preventing use of the tunnels, the real challenge before the cabinet is to bring about a ceasefire on the 18th day of Operation Protective Edge, during the course of which 32 officers and soldiers and three Israeli civilians have been killed, alongside hundreds of Palestinian dead and thousands of Palestinian casualties."
Gal-On added: "The cabinet must also take into account concern about escalation on the West Bank, which is liable to lead to the outbreak of a third intifada. Kerry's initiative for a ceasefire is receiving international backing. It is the first stage that the cabinet must adopt and in the second stage it must act courageously to advance a diplomatic move vis-à-vis the President of the Palestinian Authority, Mahmoud Abbas. (Barak Ravid)
10:30 A.M. According to the Jerusalem Police, during the disturbances in the city yesterday 39 suspects were arrested and 27 police and border police were lightly wounded. This morning thousands of police and border police have been positioned on the Temple Mount, in the Old City and in east Jerusalem. Only men above the age of 50 as well as women of any age will be admitted to prayers at the mosques on the Temple Mount. (Nir Hasson)
10:16 A.M. The IDF spokesman issued a statement requesting the public to avoid visiting areas near the Gaza border where IDF troops are stationed. "Acts of support for the troops fighting in the area are helpful and gracious-" but the area is a closed military zone, open only to the area residents and the security establishment workers and troops, said the statement. (Haaretz)
9:56 A.M. According to the Israel Defense Forces, an Armored Corps force that located a tunnel shaft last night in the Gaza Strip was fired upon by armed men and returned fire. Two of the armed men were hit. Another Armored Corps force located a booby trapped house in the central part of the Gaza Strip in which launchers were hidden. During the night the IDF attacked the Hamas Public Security Ministry building and the military office of Raad Thabet, a senior figure in the production system of the Hamas military arm. Also according to the army, during the past 24 hours the IDF wounded about 40 terror activists. (Gili Cohen)
9:41 A.M. A Jordanian missile shot down a drone which had flown into its territory from the direction of the nation's northern border, Al Arabiya reports.
A large explosion was heard when the aircraft was intercepted above al-Mafraq, north-east of Amman, the Al Arabiya reporter said. (Haaretz)
8:27 A.M. Palestinians report that a senior official in the Jihad and one of the organization's speakers were killed in Gaza. The Shin Bet security forces have confirmed that the two were targeted. (Haaretz)
8:18 A.M. A senior IDF official says the two Palestinians killed last night during the protests in Qalandia had "opened fire with a Kalachnikov, from inside the riots."
Meanwhile, the IDF struck 25 targets in the Gaza Strip overnight. "The mission now is to blow up the tunnels," said the officer. "The special forces are reporting full control over the area, and after a few nights of fighting, the terrorists are handing themselves and their weapons over. After being under the ground for a few days, they are coming out of the tunnels and surrendering, and inside the houses we are finding many weapons," said the officer. (Gili Cohen)
7:52 A.M. Rocket alerts sound in Ashkelon, Gaza border regions. (Haaretz)
7:18 A.M. Two IDF soldiers were severely wounded in Gaza fighting yesterday, it has been released for publication. (Gili Cohen)
3:16 A.M. Palestinian death toll since beginning of Operation Protective Edge rises to 805, according to Gaza's Health Ministry, while the number of wounded reached 5,200.
20 people have been killed in attacks in the northern and southern Gaza Strip over the past few hours, according to Palestinian media.
3:08 A.M. Ambulances continued to bring wounded Palestinians from Qalandiyah checkpoint to the Ramallah Government Hospital until 1 A.M. Friday, about three-and-a-half hours after the demonstrations began.
"These are scenes out of the first intifada," said participants of that particular uprising, who came to the hospital when they heard their sons and daughters were wounded by IDF gunfire. (Amira Hass)
1:51 A.M. Palestinians in East Jerusalem report dozens wounded, including four wounded by gunfire. 39 rioters arrested by police. (Nir Hasson)
1:41 A.M. Palestinian media reports the two deaths at Qalandiyah: Mohammad Al Araj, 19, and Majed Sufian, 27. Palestinian medical sources reported that more than ten of the wounded were brought to the hospital in critical condition.
Approximately 60 people were wounded by live fire, and the rest most likely by rubber bulelts.
Al-Aqsa, Fatah's armed wing, reportedly claimed responsibility for the attacks on security forces at the checkpoint. (Jack Khoury)
1:36 A.M. The General Security Service (Shin Bet) said on Thursday it was expecting cyber attacks on Israeli internet sites over the next few days to coincide with major Muslim holidays.
The attacks would be connected with "Jerusalem Day" in Iran as well as general mass prayers for the Laylat al-Qadr (Night of Destiny) that signals the end of Ramadan.
The Shin Bet said in a statement that its cyber defense unit is preparing to deal with attacks by hackers all over the world, including in the Gaza Strip.
The Shin Bet is preparing to ward off attacks include an option to obstruct text messages, sending false messages to Israelis and paralyzing Israeli internet sites. It said it has warned the relevant state institutions and private bodies of the expected attacks. (Gili Cohen)
12:27 A.M. Five policemen slightly injured by stone-throwing and fireworks at the Temple Mount. (Nir Hasson)
12:03 A.M. 21 people were injured, one of them critically, according to Palestinian sources.
Dozens who were next to the checkpoint choked on tear gas. (Amira Hass)
11:58 P.M. Cleared for publication: Golani Brigade regiment commander seriously wounded in the Gaza Strip following the collapse of a tunnel wall in Shijayeh. He is the third Golani commander to be seriously wounded.. (Gili Cohen)
Click the alert icon to follow topics:
SUBSCRIBERS JOIN THE CONVERSATION FASTER
Automatic approval of subscriber comments.

NOW: 40% OFF
ICYMI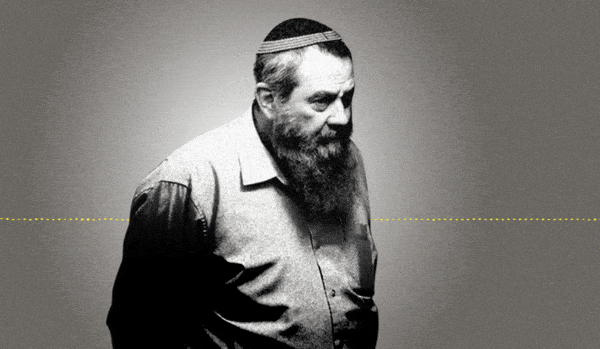 Jewish Law Above All: Recordings Reveal Far-right MK's Plan to Turn Israel Into Theocracy
Why I'm Turning My Back on My Jewish Identity
Down and Out: Why These New Immigrants Ended Up Leaving Israel
The Reality Behind 'The White Lotus' Sex Work Fantasy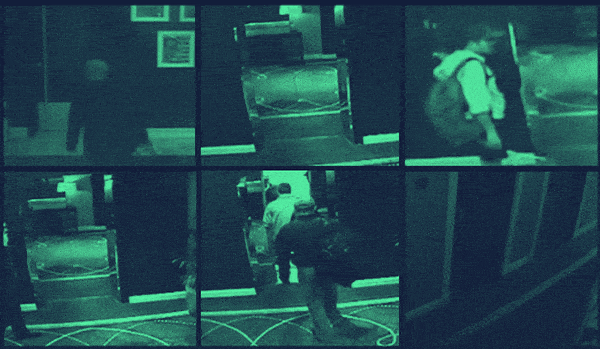 This 'Dystopian' Cyber Firm Could Have Saved Mossad Assassins From Exposure
Comeback Kid: How Netanyahu Took Back Power After 18 Months in Exile