Don't Abandon the Fight for Europe, It Needs Us Now More Than Ever
Hatred in its old and new manifestations is undoubtedly present, but that's only a part of the picture.
Pro-Palestinian demonstrators in Sarcelles, north of Paris, July 20, 2014.
Credit: AP
Halfway through the March 2012 siege on the Toulouse apartment of Mohammed Merah – the killer of four Jews and three French soldiers in southern France – I took a break in the local café with a couple of colleagues. To our surprise, the patroness who served us our drinks addressed us in heavily accented Hebrew. For 10 years Monique had lived in the southeastern Jerusalem neighborhood of Gilo, on Ha'anafa Street – which, for the first year of the second intifada in 2000, had been under nightly fire from Beit Jala across the valley.
She came back to Toulouse after failing to find suitable long-term employment in Israel. No hard feelings, that's 21st century emigration – you try your luck in a new country, it doesn't always work. She didn't seem overly concerned that the perpetrator of the worst anti-Semitic attack in Europe in a generation lived just down the road. "There's a few Muslim families in this neighborhood," she said, "all very nice and not at all extreme." Her son Elchanan, who had recently embraced religion but didn't seem to mind sitting with his black kippa and beard in the café while his mother served obviously non-Kosher steak frites, was less sanguine. "There hasn't been any bad violence for many years, but there's anti-Semitism no one wants to talk about. Curses and nasty things shouted at Jews on the street. There's a lot of that, even if there's no violence."
I thought about Monique and Elchanan a lot this week. I thought about them and other typical European Jews, living their lives between the continent and Israel, between secularism and religion, when mobs in Paris tried to storm synagogues and kosher groceries; when crowds in Berlin called to send the Jews to gas chambers; when a former European parliamentary member for the British Liberal Democrats tweeted that the official representative body of British Jewry is "a frightful bag of disputatious Jews."
The rights and wrongs of the conflict between Israel and Hamas, and the responsibility for death and suffering in Gaza, are totally immaterial to this outburst of Europe's oldest hatred and shouldn't be debated in the same context. Anyone who attempts to deal with both issues in the same breath is trivializing and excusing hatred of Jews. There is no justification whatsoever in holding a protest, even a peaceful one, over events in the Middle East outside a synagogue. A few of Palestine's advocates have rightly spoken out against this, while many who have remained silent (one despicable American website tried to blame French Jews) have shamed themselves as apologists for anti-Semitism and shamed those who honorably stand up for the Palestinians without being tainted with racism.
Some Israeli and American Jews have said this week – as they have in the past following other surges of Jew-hatred – that we have no future in Europe. That is a cowardly and self-serving approach that is unfaithful to the memory of 2,000 years of Jewish sacrifice and achievement, and mocks the many flourishing communities on the continent today.
I've covered some of the worst anti-Semitic attacks in Europe – the Toulouse murders and those at the Jewish Museum in Brussels last May; vicious demonstrations only thinly veiled as against Israel; the rise of neofascist movements in Italy and Greece; and the lingering ancient prejudices in Ukraine and Russia. Hatred in its old and new manifestations is still there, but that is only a small part of the picture in Europe.
For every Mohammed Merah and (Brussels suspect) Mehdi Nemmouche, there were thousands of ordinary citizens, including many Muslims, laying flowers outside the murder scenes. For every hate-filled demonstrator, blogger and intellectual wilfully blurring the line between hatred of Jews and Israel, there are many others trying to hold a civilized and non-racist debate. For every failed vote-grubbing politician trying to pander to an ignorant constituency, there are entire cabinets who are steadfast in their opposition to any form of racial violence and incitement, and police forces ensuring the safety of communities. And, above all, there are Jews, successful and self-confident, proudly standing up for their rights as citizens.
This isn't old Europe. Jews have the right to support Israel in every way without being accused of having double loyalties, and emigrate there if that is their choice. But there is no reason to hide or flee, not when Jews all the way from London to Moscow have never been in such a position to confront their haters head-on and positively influence their society and countries.
Jews, not accepted as equal subjects for so many centuries, were the original borderless Europeans, long before the Schengen Agreement. Our forefathers knew that despite persecution, we could find another Jewish community on the continent where we would be given sanctuary among our brothers. They moved between the principalities and kingdoms, whether by choice as traders and artisans, or on the run from pogroms. They spoke Europe's first international language, Yiddish, which enabled them to connect and communicate with Jews in other countries and quickly adapted to new environments.
We are the real Europeans. Not the narrow-minded nationalists, the chauvinists, the disaffected and the fundamentalists. If the Jews leave Europe, they will prosper like millions of other Jews have in Israel and the United States. But Europe will lose, and Europe is still worth fighting for.
Two years ago, many heaped ridicule on the award of the Nobel Peace Prize to the European Union. What had that venally corrupt bureaucracy done to deserve such an honor? They were wrong. For all its very many faults and sins, the EU is a beautiful thing. It replaced the old order of bloody conflict, of two world wars, of genocide and ultimately Holocaust, with a community of nations that squabble over agricultural subsidies and working hours instead of borders and rearmament. Euroskeptics should ask themselves why Russia's dictator, President Vladimir Putin, is so alarmed at the idea of the Soviet Union's former republics joining the EU.
Europe is not the ineffectual and failed politicians like EU foreign policy chief Catherine Ashton, who, in the wake of the Toulouse murders, compared the children killed there with those who died in Gaza. She is a regrettable by-product of power-sharing in Brussels and will soon be out of a job anyway. She is not Europe, and neither are any of the other mealymouthed bureaucrats. Europe at its finest is a continent of nations that have achieved what would have seemed unthinkable 60 years ago. It has put aside conflict and despotism, and transformed itself into the largest collection of successful democracies the world has ever known. That's why Putin is afraid of Europe, it represents the antithesis of his Russia.
Not all is perfect in Europe. Economic depression, youth unemployment and the failures of integrating large communities of immigrants have offered the obnoxious old ideologies of the far-left and fascism a chance of a comeback, along with their new Islamist fundamentalist partners. But we have faced this xenophobia, intolerance and racism before, and have more power than ever to beat them. Jews can leave; there are great opportunities elsewhere. Israel's duty is to remain a haven for them should the need arise, but we are nowhere near that point and hopefully never will reach it. Many Jews will stay and lead the fight for Europe.
Click the alert icon to follow topics:
ICYMI
Ken Burns' Brilliant 'The U.S. and the Holocaust' Has Only One Problem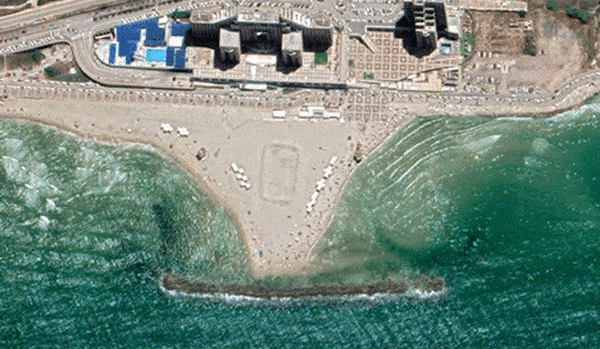 Facing Rapid Rise in Sea Levels, Israel Could Lose Large Parts of Its Coastline by 2050
As Israel Reins in Its Cyberarms Industry, an Ex-intel Officer Is Building a New Empire
How the Queen's Death Changes British Jewry's Most Distinctive Prayer
Chile Community Leaders 'Horrified' by Treatment of Israeli Envoy
Over 120 Countries, but Never Israel: Queen Elizabeth II's Unofficial Boycott